Dear friends,
As I mentioned in a previous blog, my friends Pauline and Mark have a Nursery Garden and Landscaping business with an emphasis on unusal and very scented plants, so their company name 'SCENTSATIONAL' is very appropriate.  Their garden is full, full of fabulous plants and now in the summer many of the flowers and shrubs are blooming, so a perfect time to welcome me with my camera.  During the week I stayed with them we also went walking every day with their dogs, and during the walks and while driving from here to there, I could also take in how beautiful is Vancouver island and catch a little of the wildlife too.
Alternating crops and fallow fields, pine forests and rolling mountains around Saanich.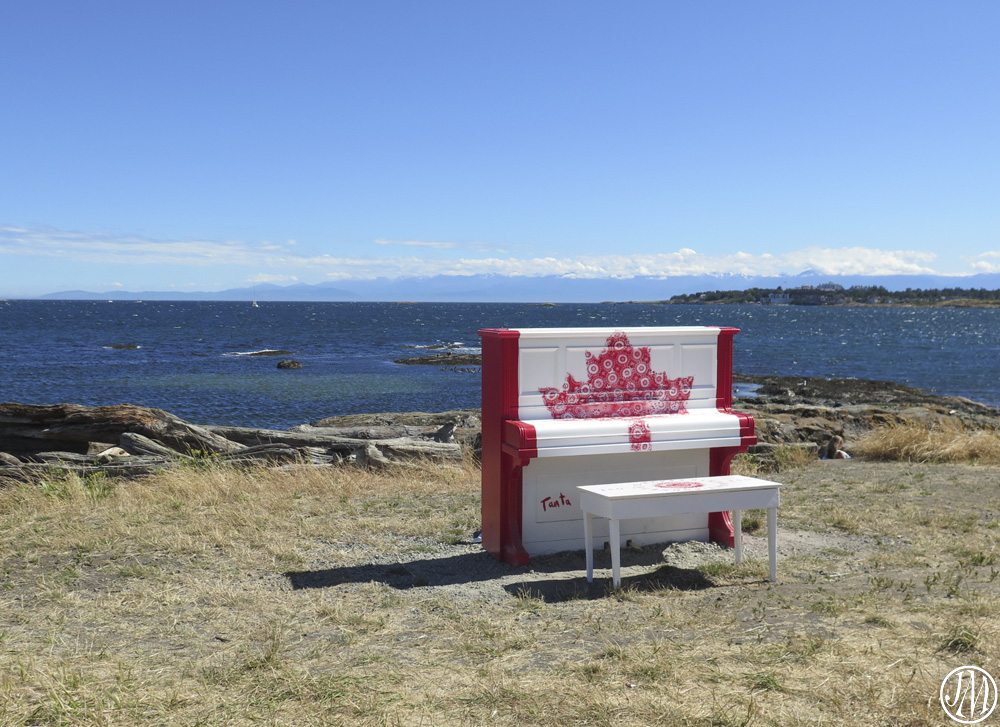 A rocky inlet with lots of driftwood, sea and mountains beyond, and if you just want to 'tickle the ivories', you can.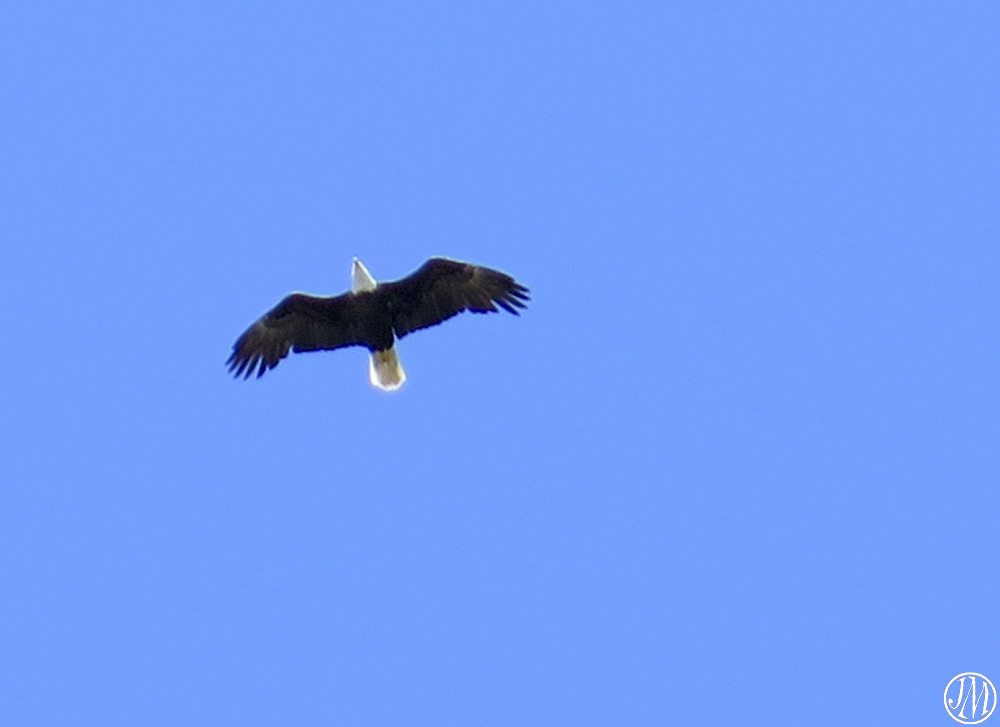 A bald eagle circling about the beach, catching the thermals and climbing high.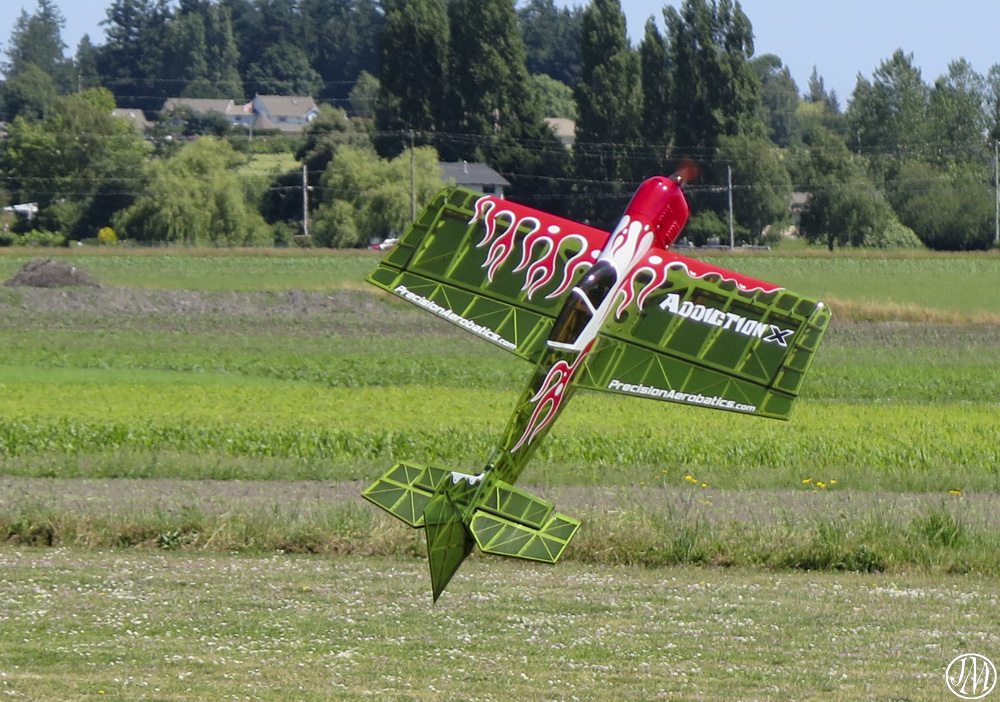 Also flying high and looping the loop are model airplanes, with enthusiastics competing every year.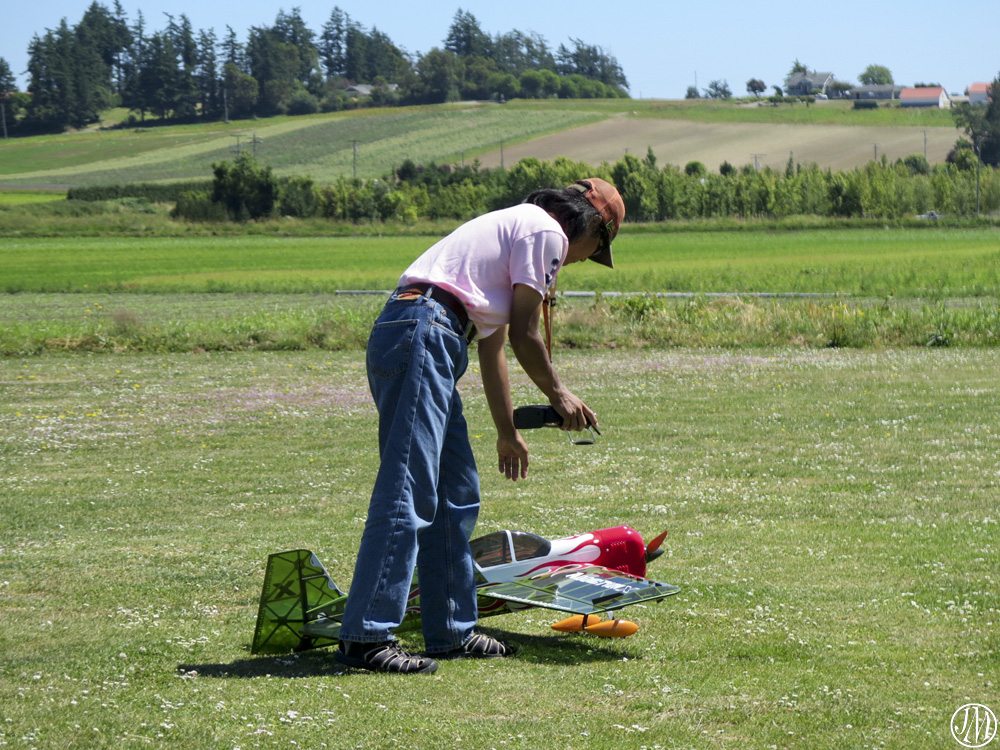 The 'AddictionX' just landed and being picked up by its owner.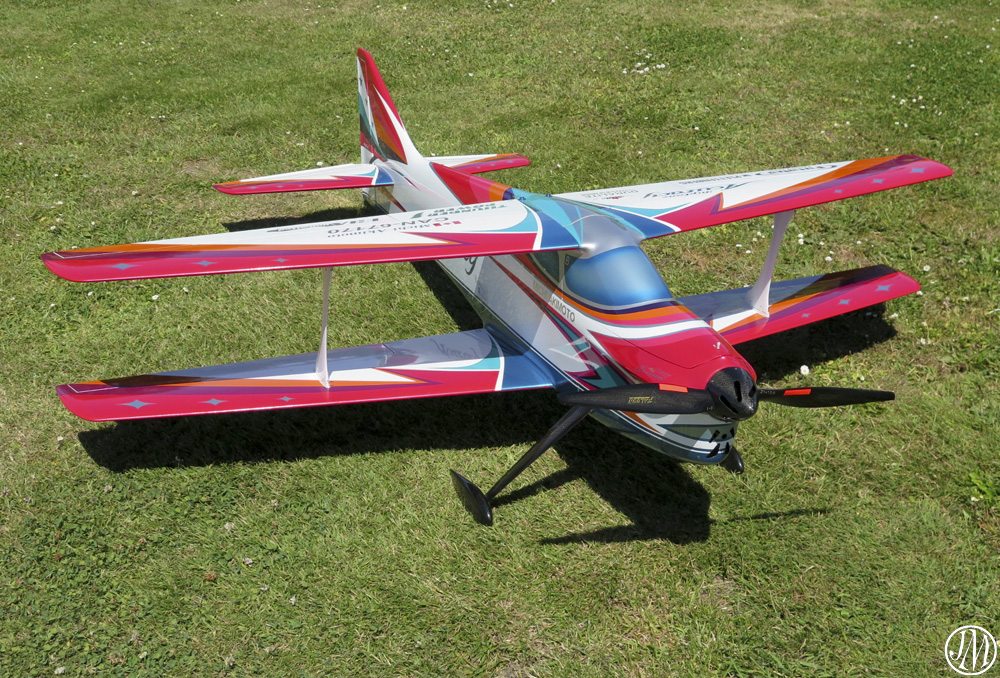 Another of the scale models waiting to be launched at the model aerodrame outside Victoria.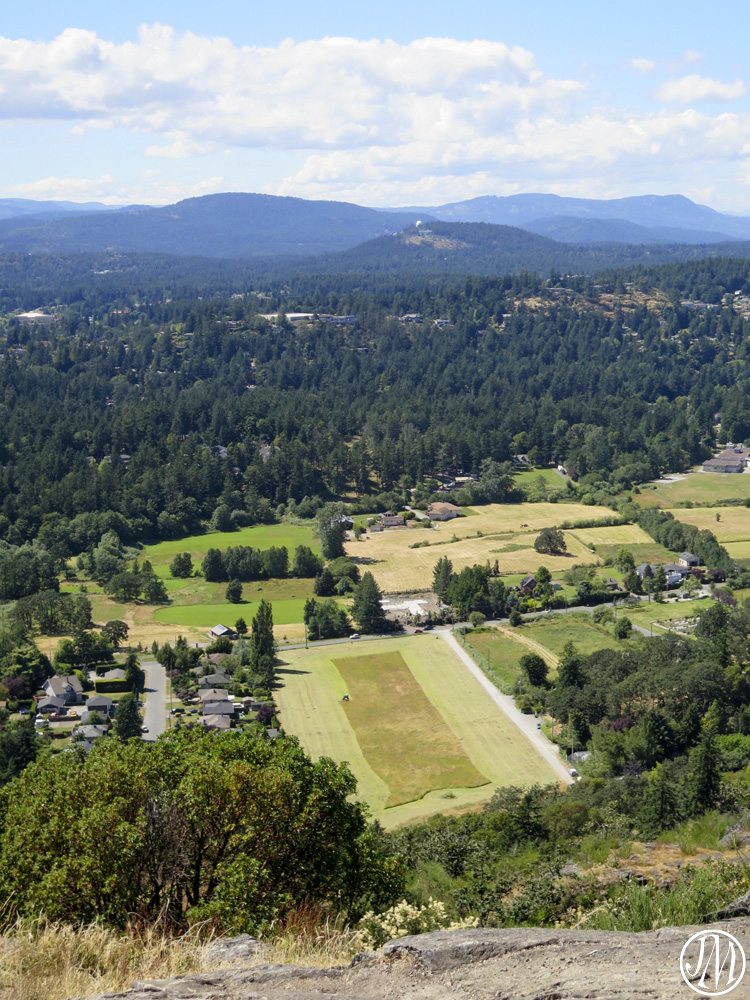 The harvest underway, and a beautiful view over the countryside.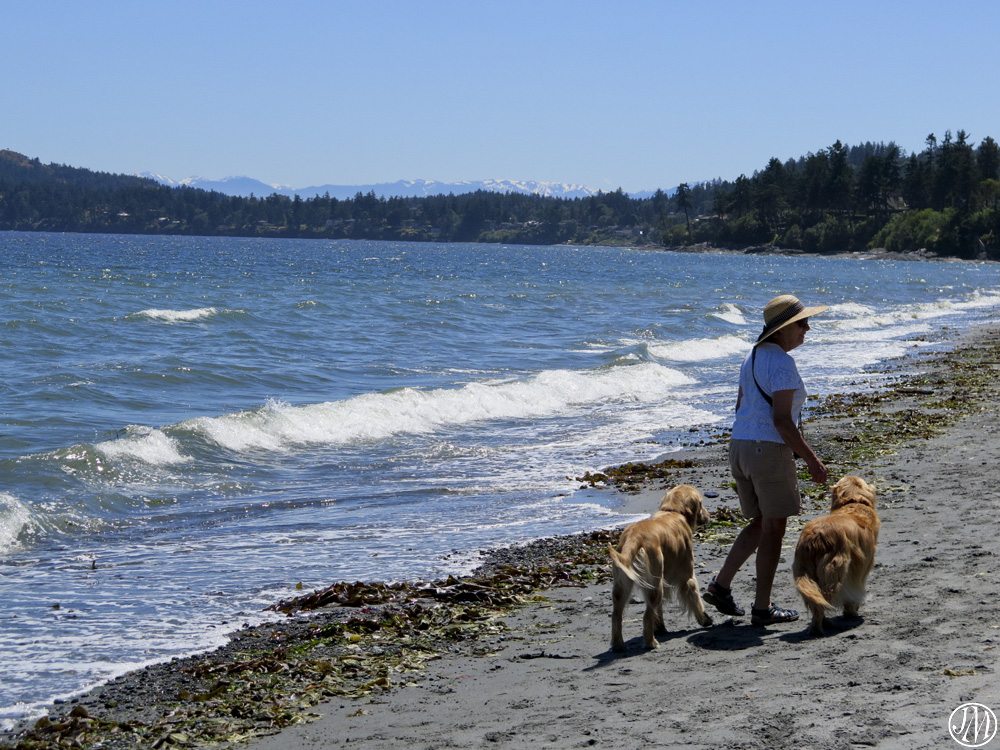 A walk on the beach, Pauline with Soleil and Malibu.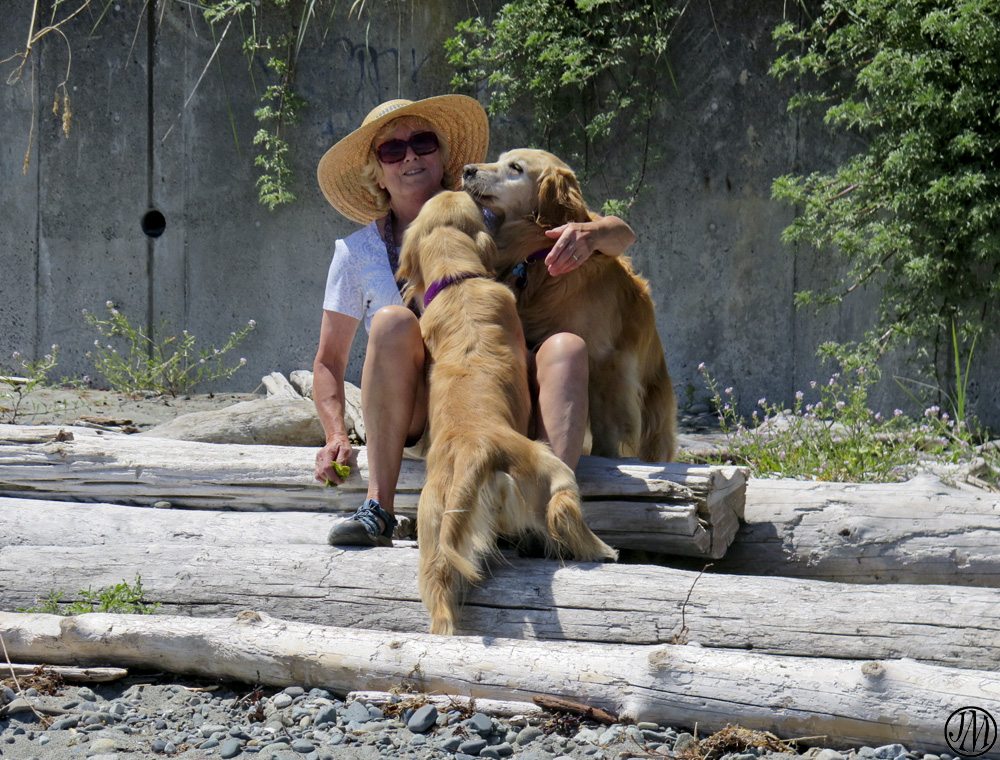 A lot of loving from the golden retrievers !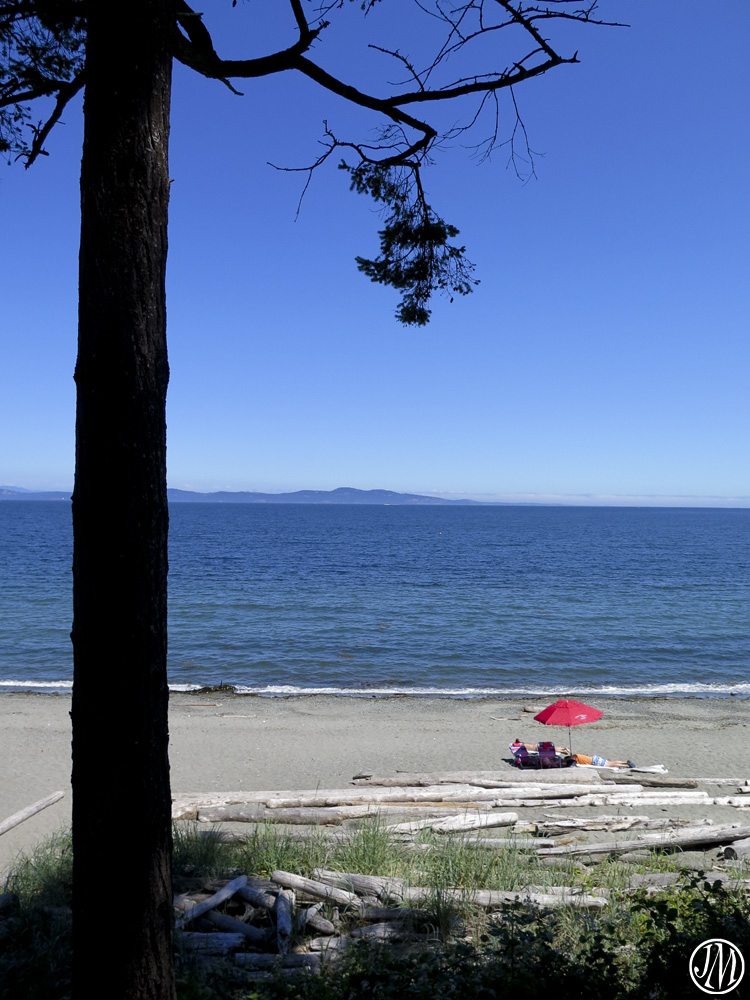 What a beautiful spot for a picnic.
Back at the house, when walking round the garden with Pauline, I was very impressed to hear her rattle of the long latin names and the more common names for all the plants, few of which stayed with me long enough to write in this post.  So pleaseforgive me if I just post the photos most un-named, and just enjoy their flamboyant or delicate colours and forms.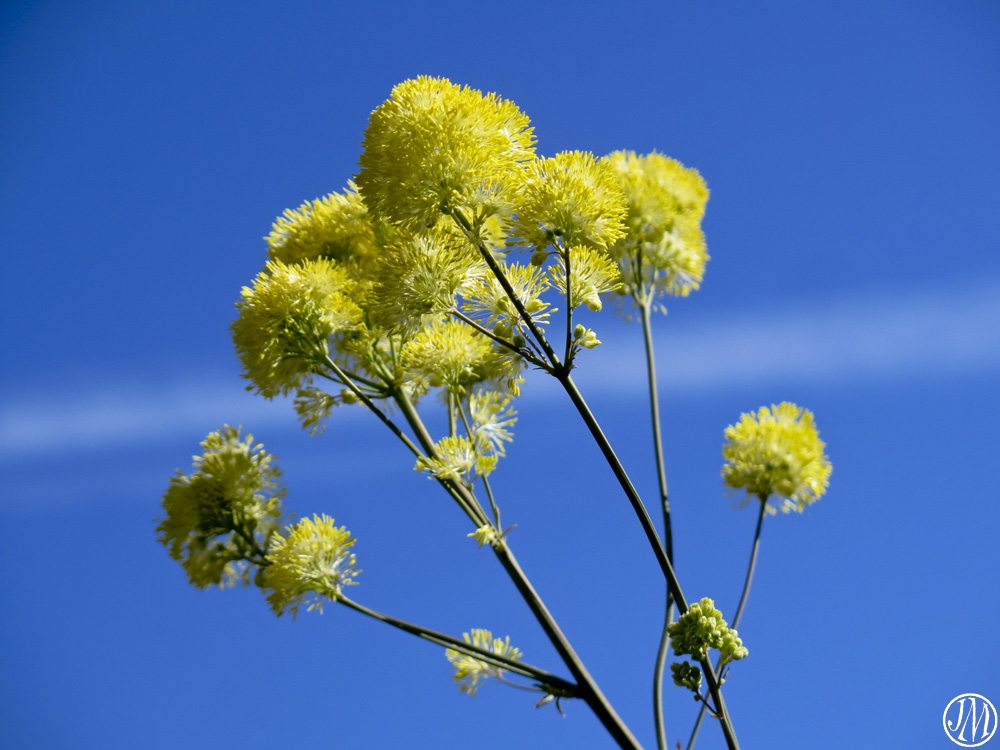 Some, like this yellow flower look fabulous against the sky …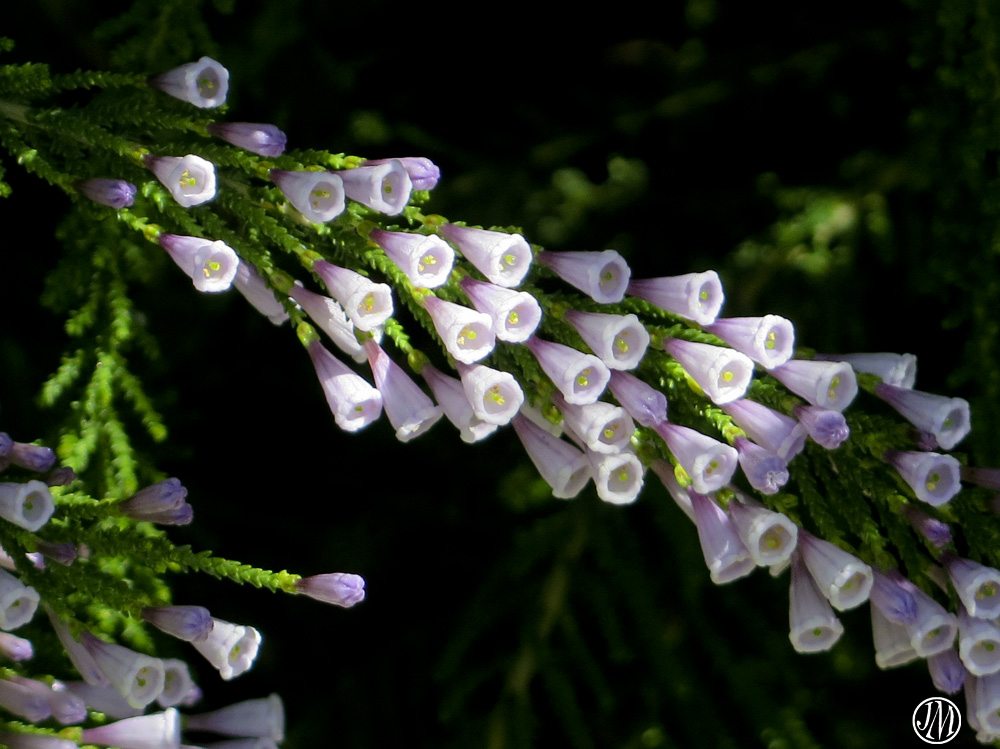 … others look better against a green background.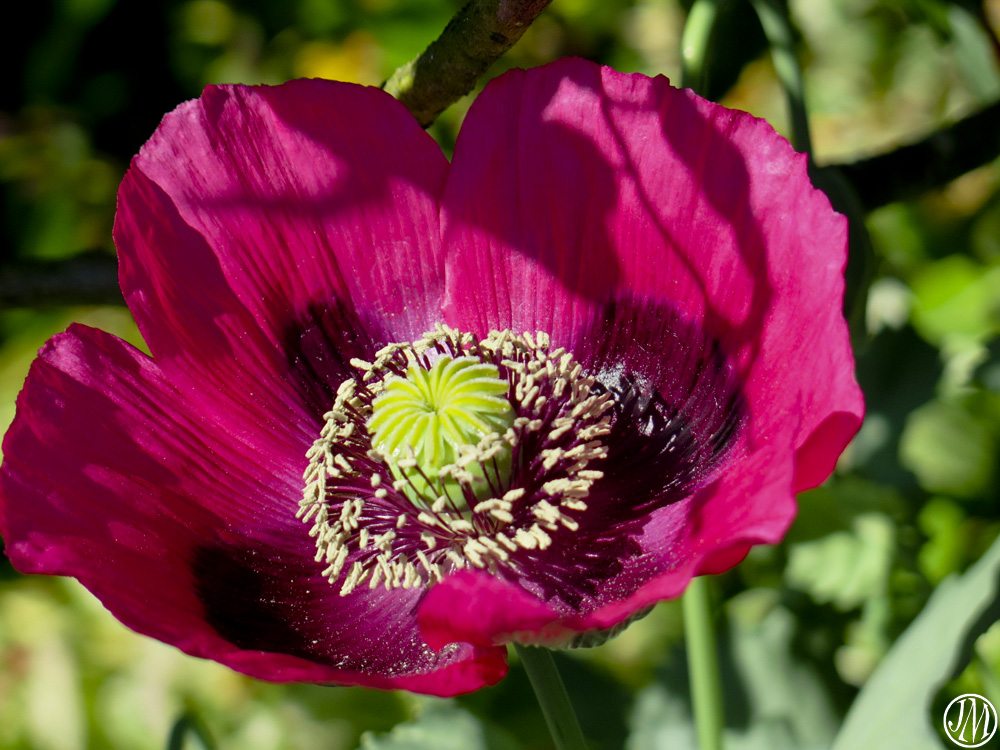 A bright opium poppy shows off its colours …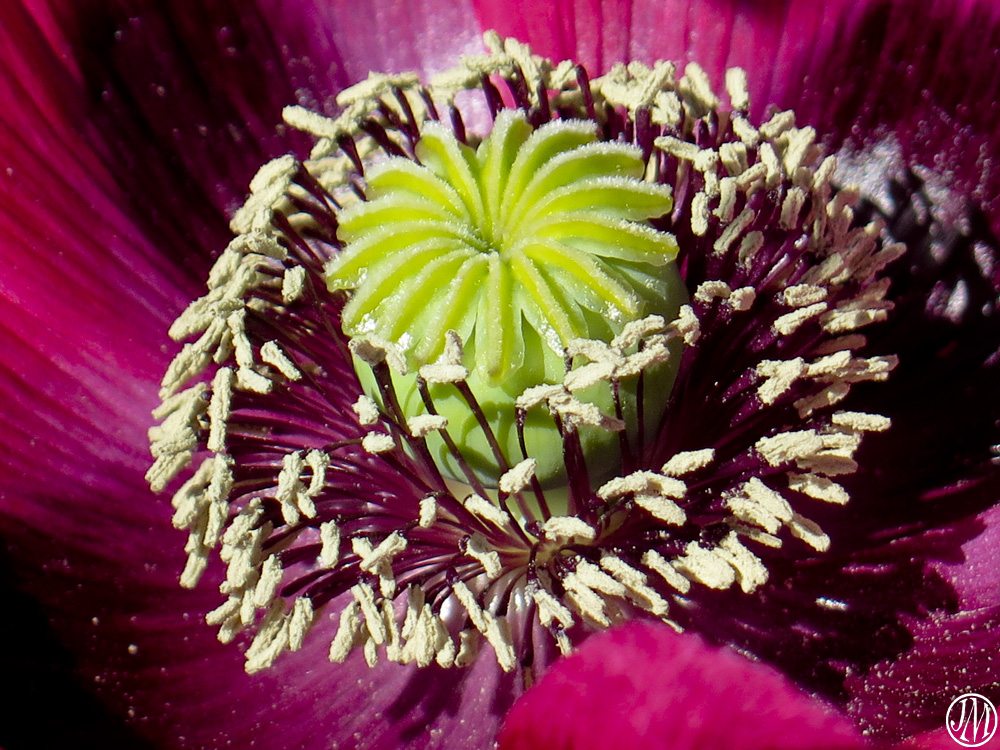 … and a close up of its seedpod is perhaps even more interesting.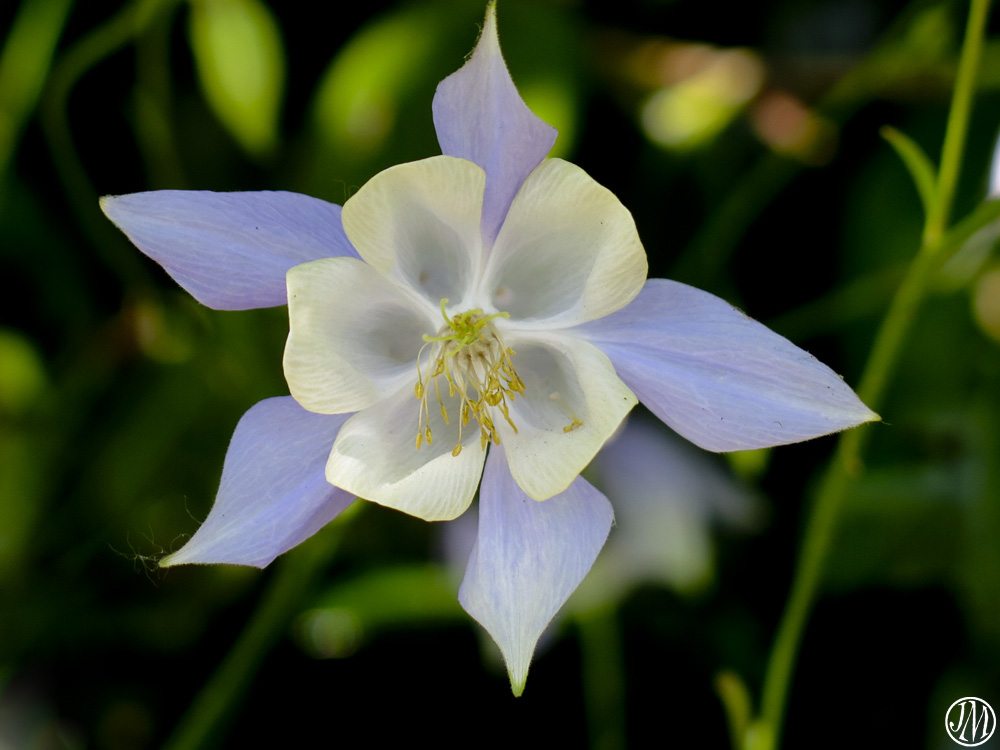 The delicate shades of a columbine.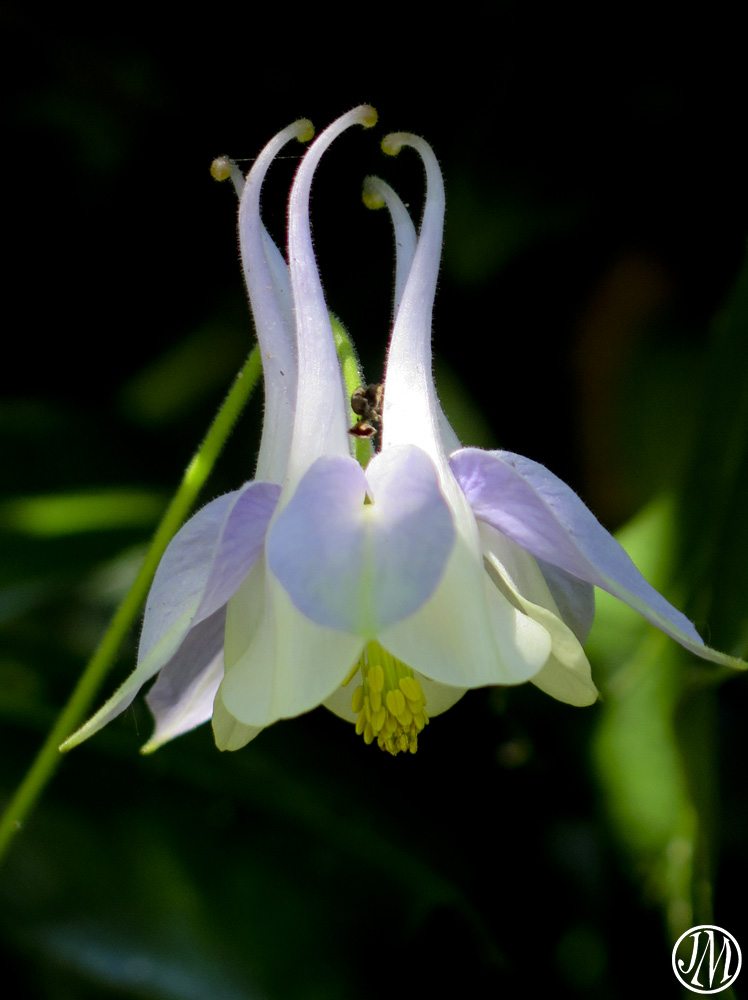 The columbine, pretty from any angle …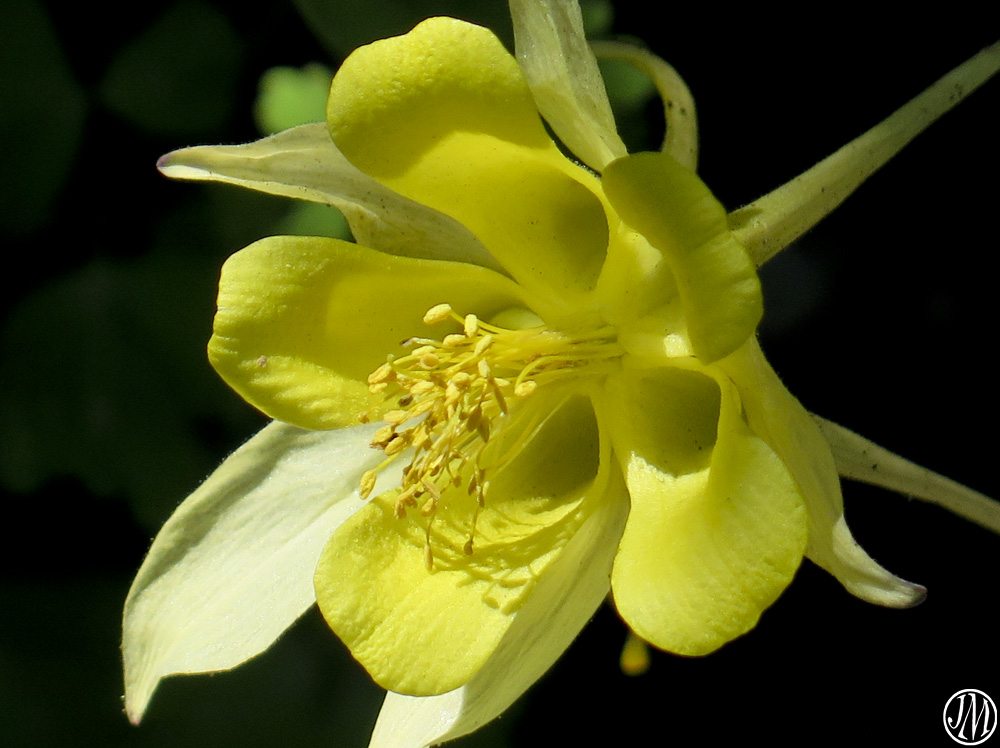 … or in any colour.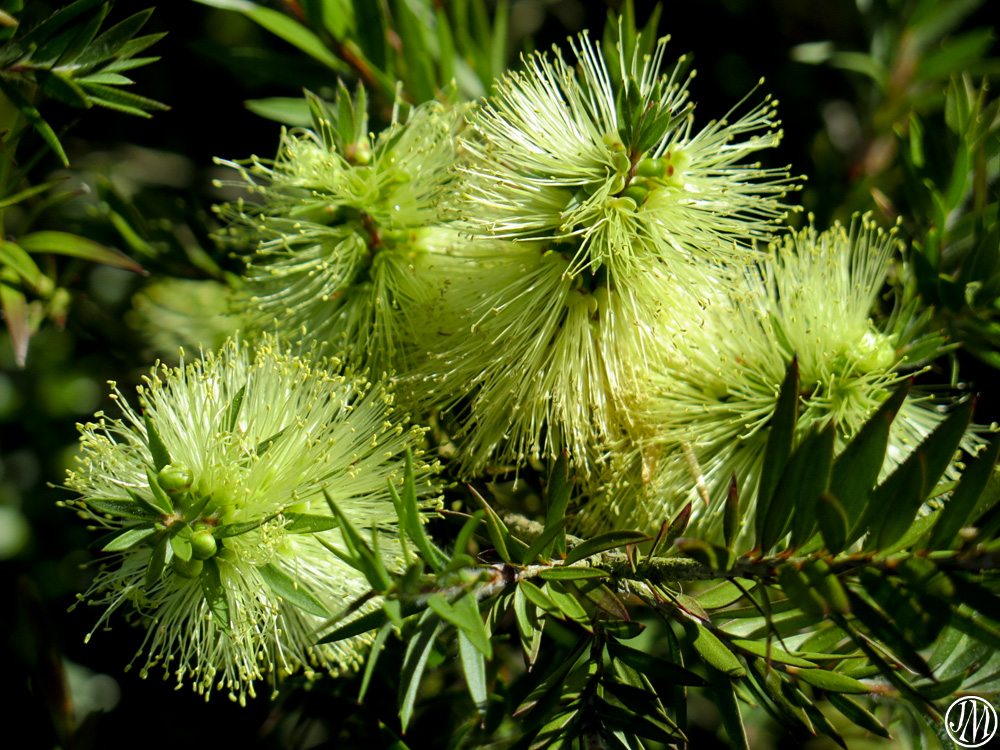 A yellow bottlebrush ….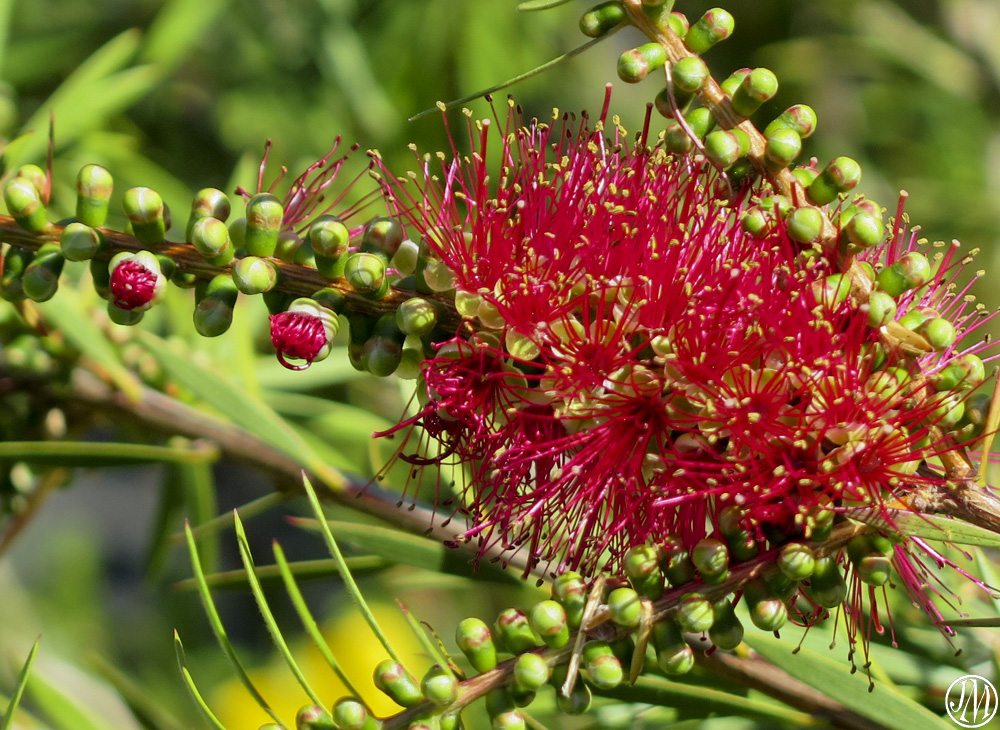 … and a red bottlebrush.
Below are some of the other fabulous blooms in the garden to enjoy. I love it when the stamen cast a patterned shadow, or the colours of the flower itself are varied, or a close-up can reveal even the small grain of pollen.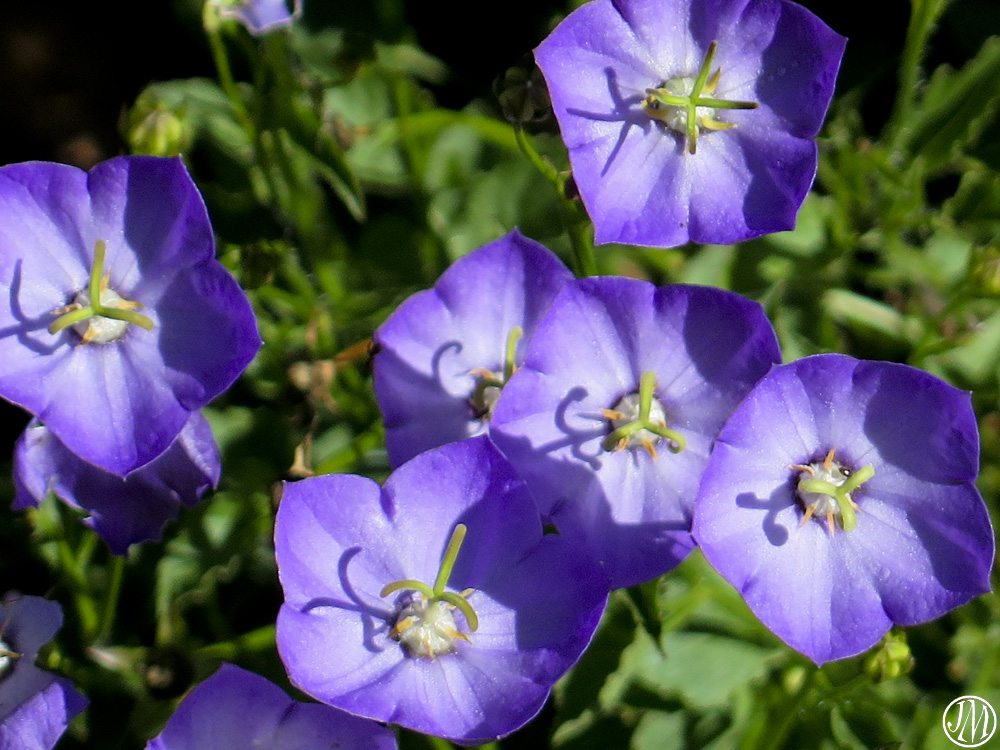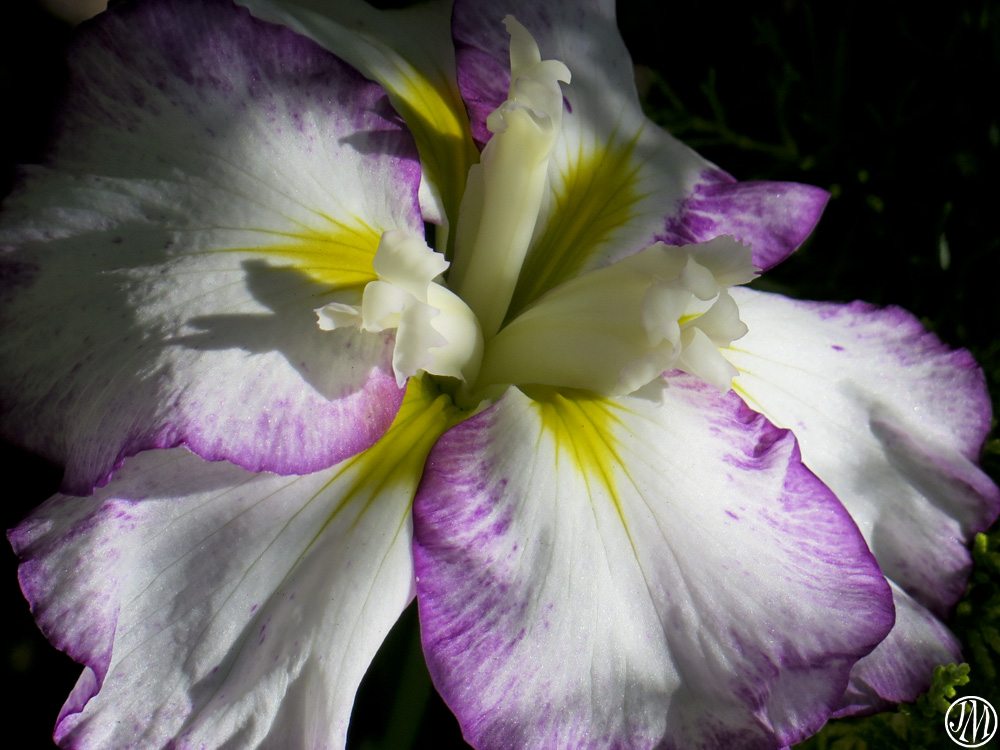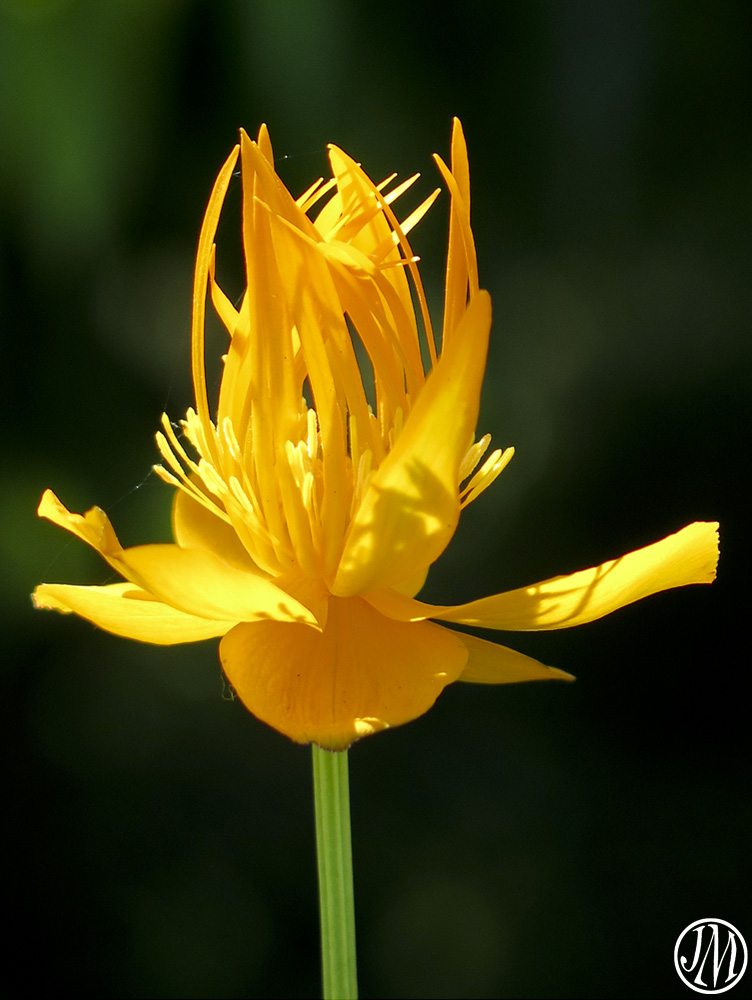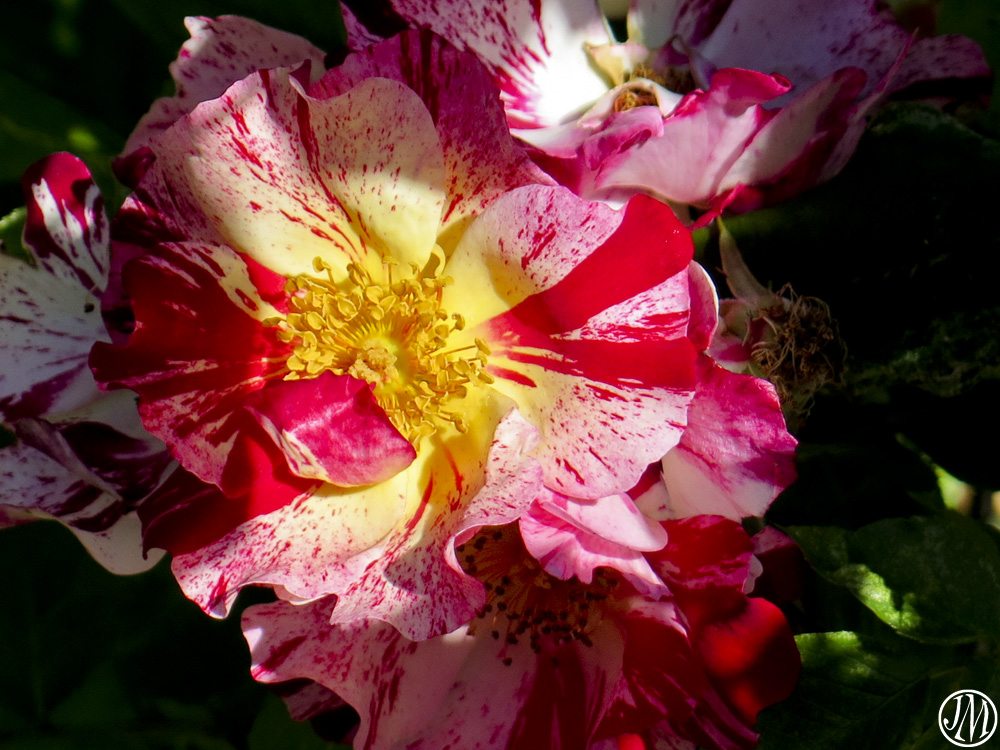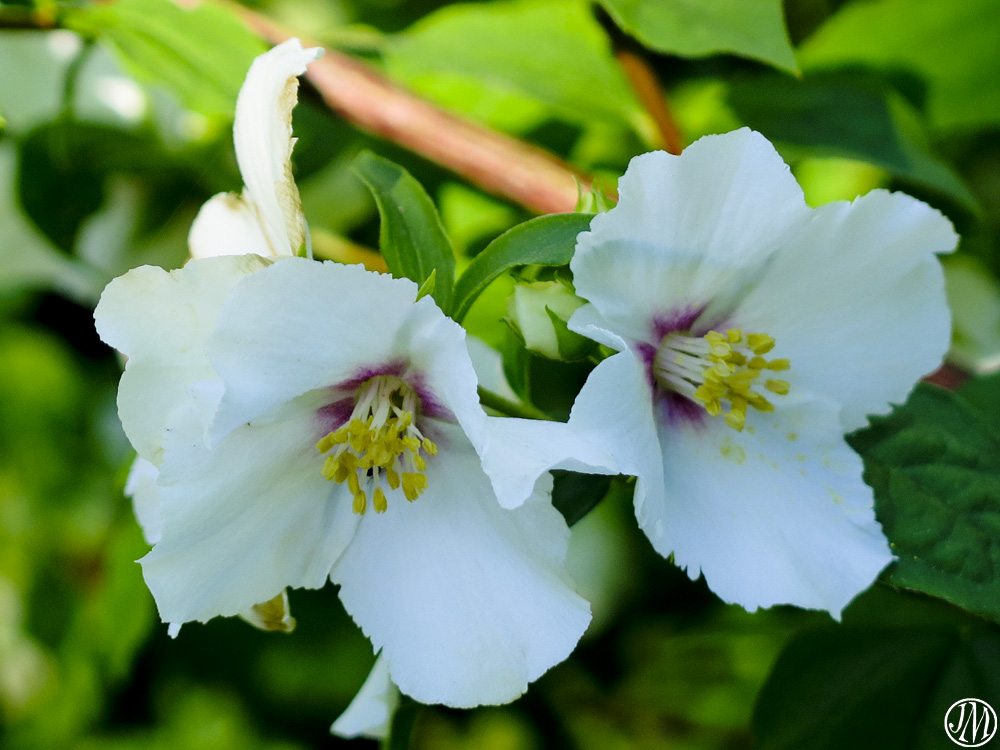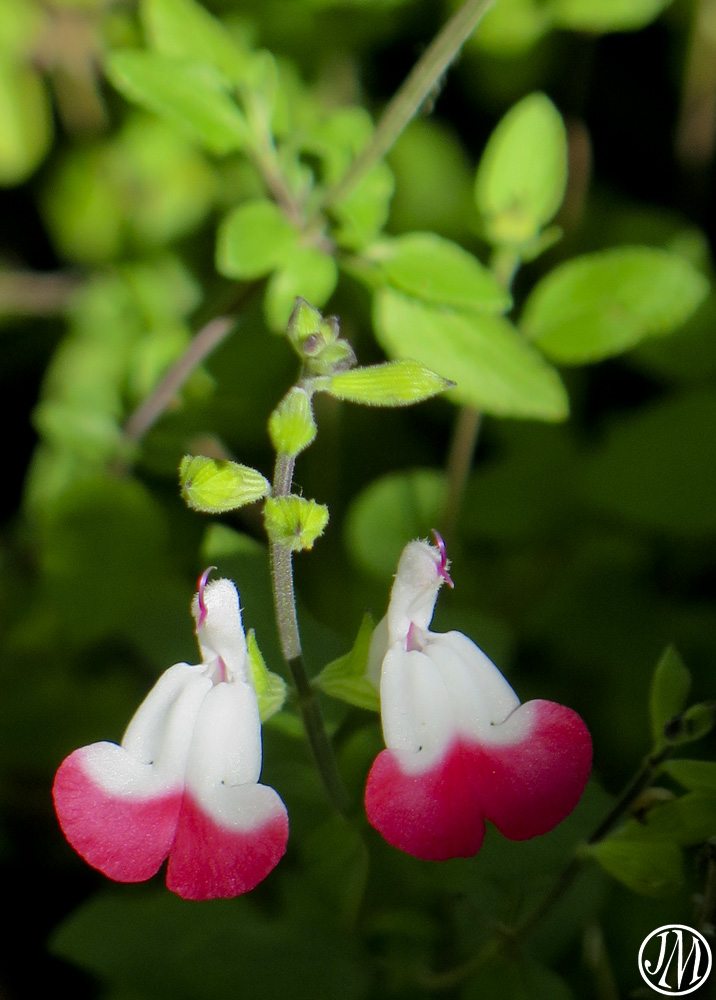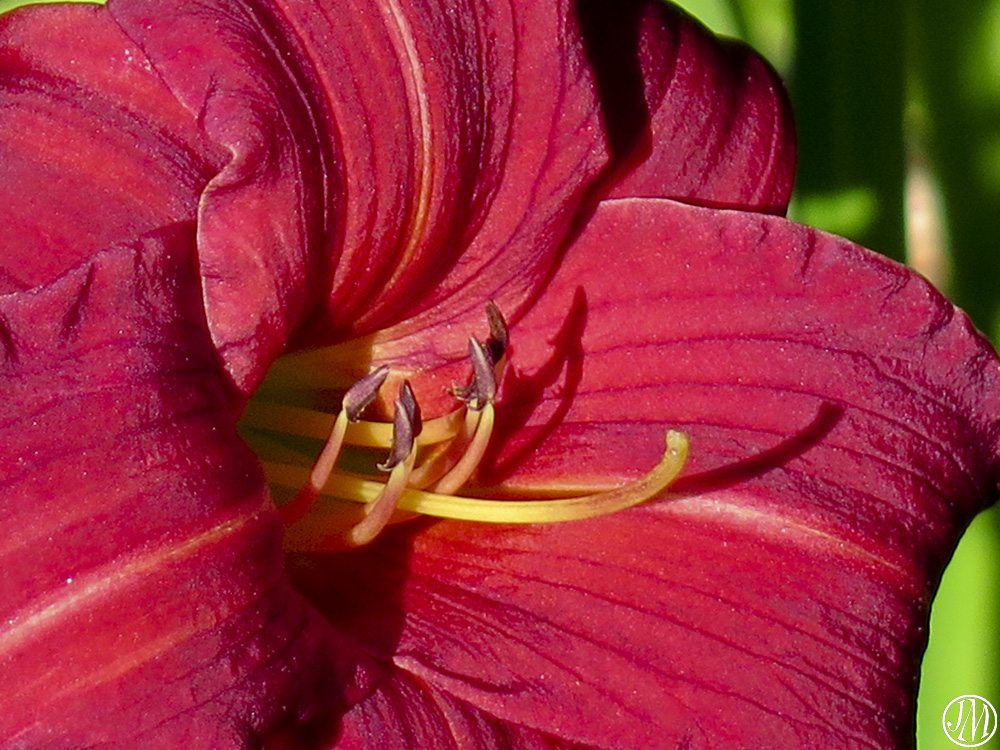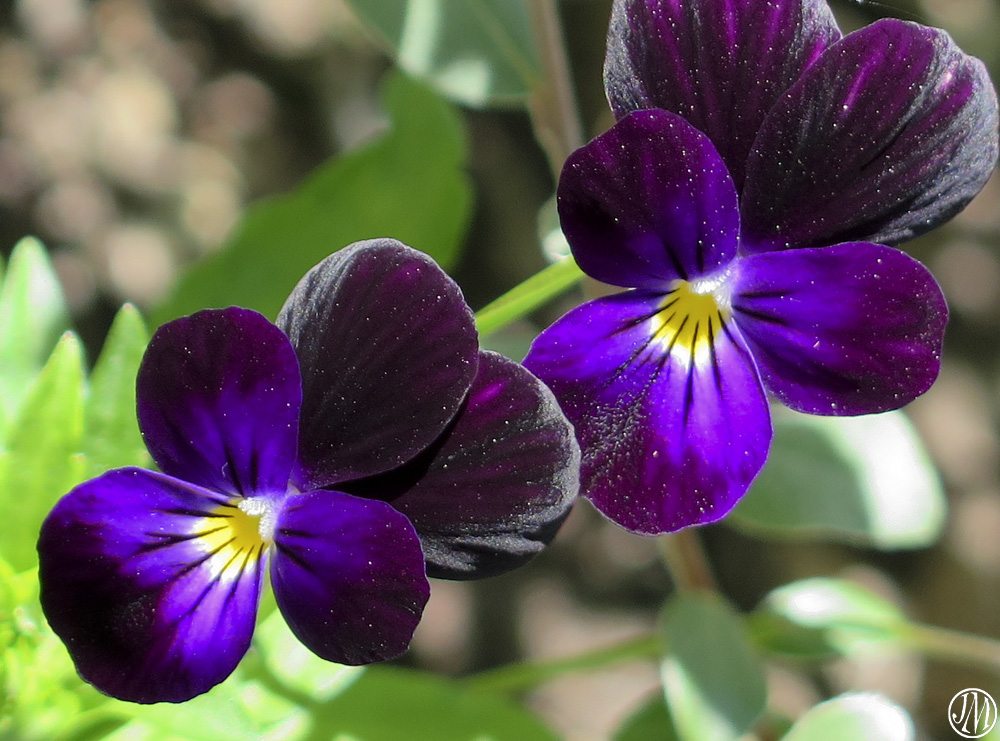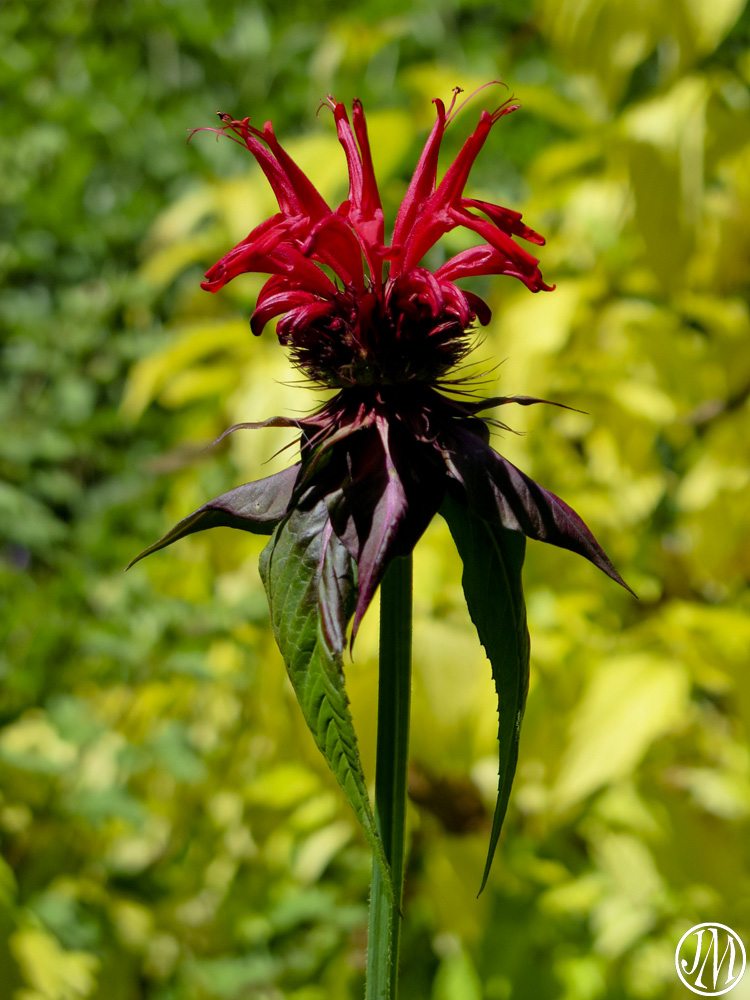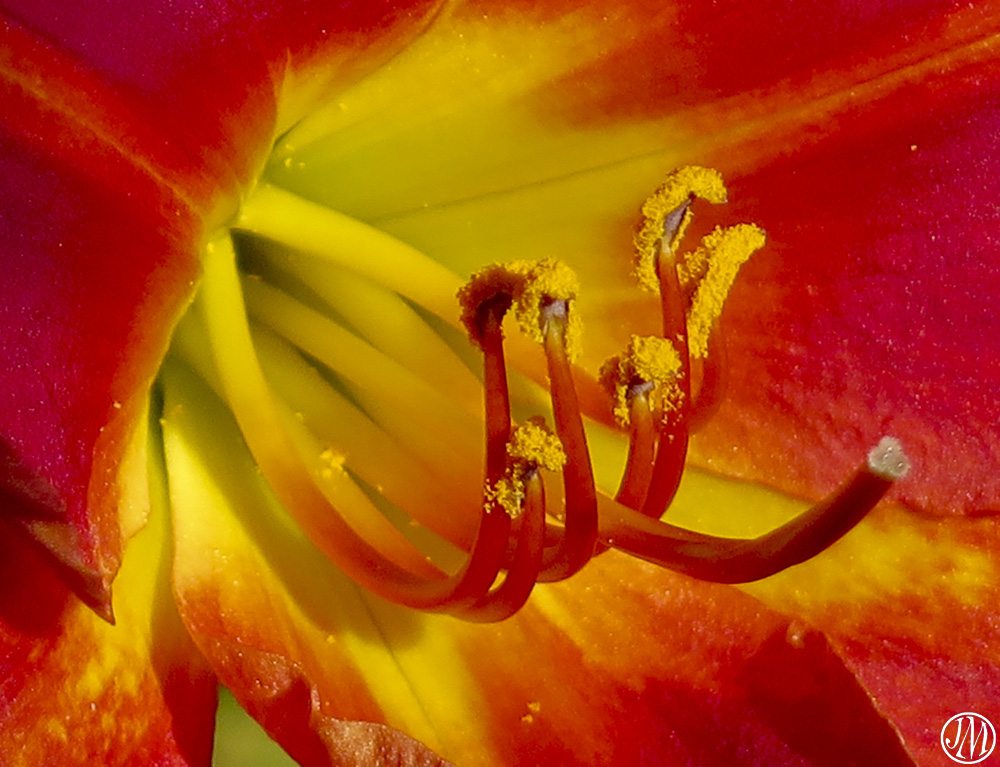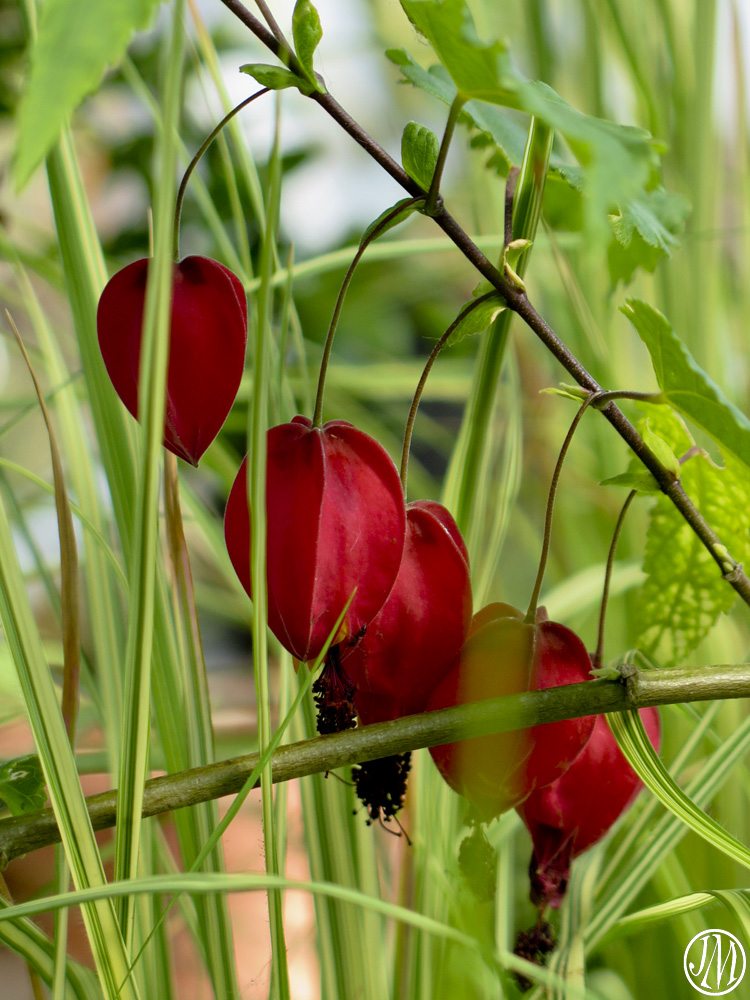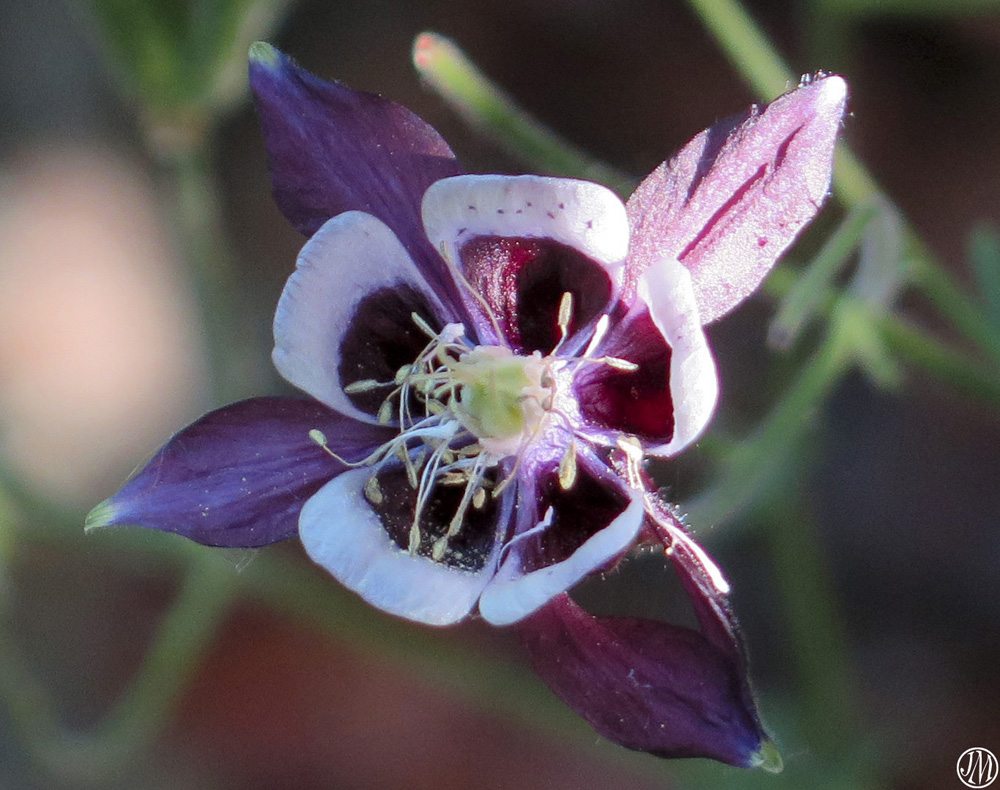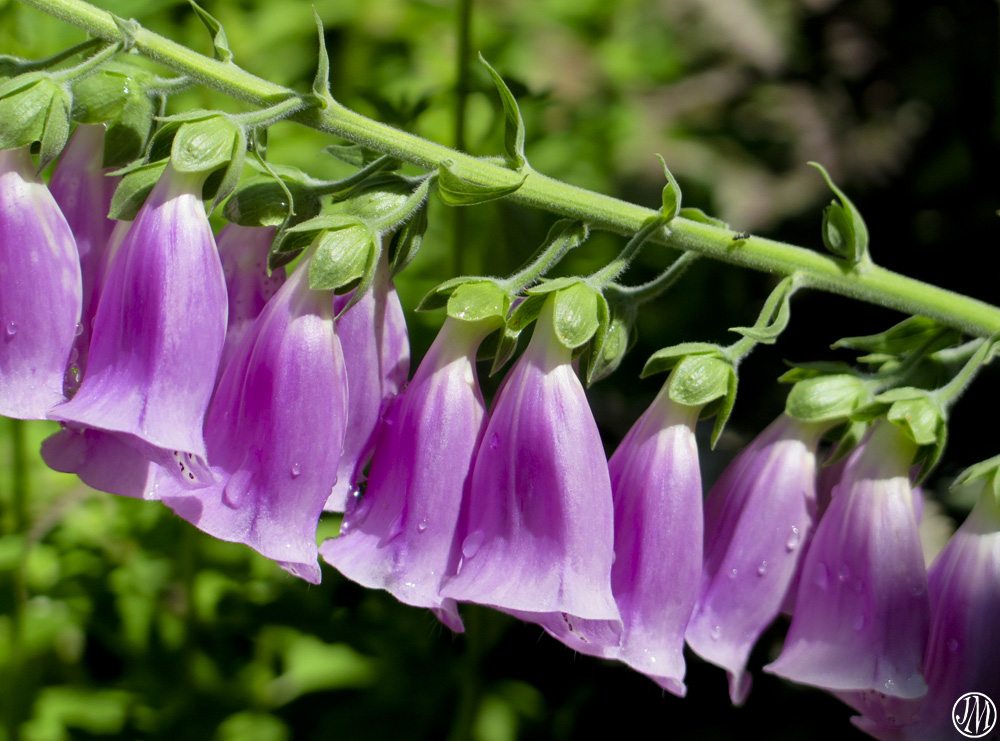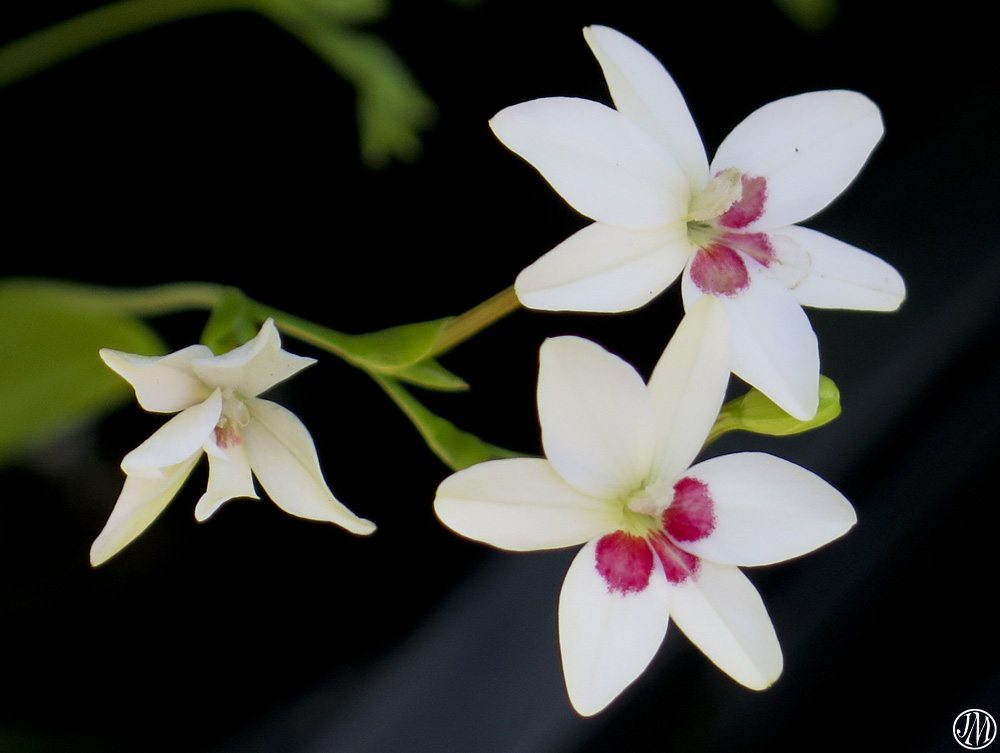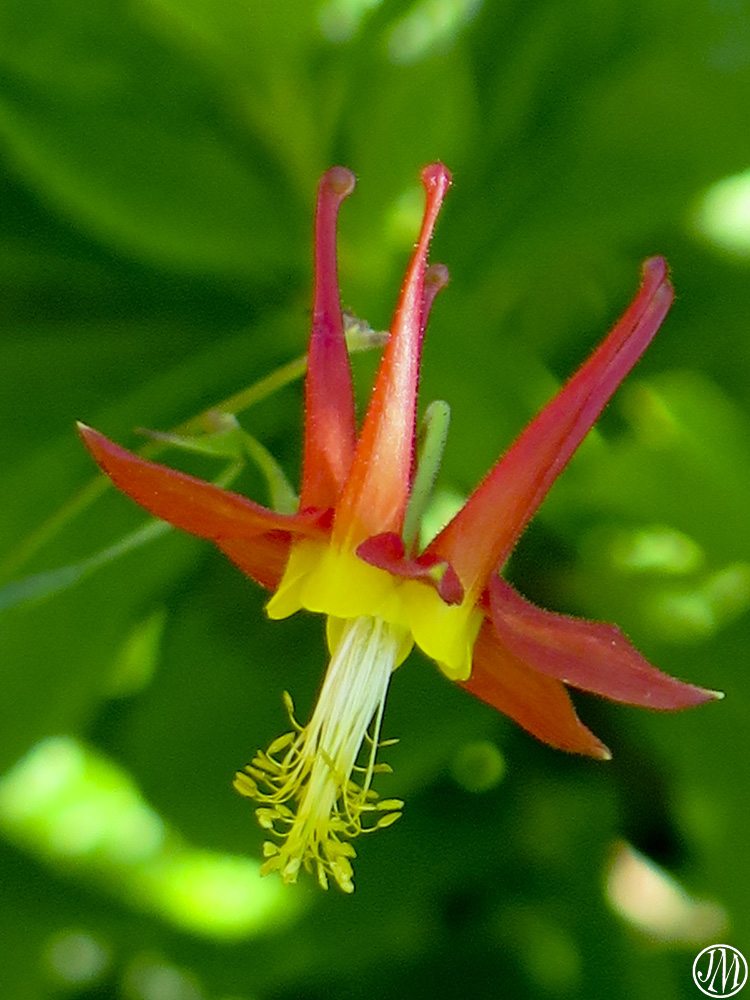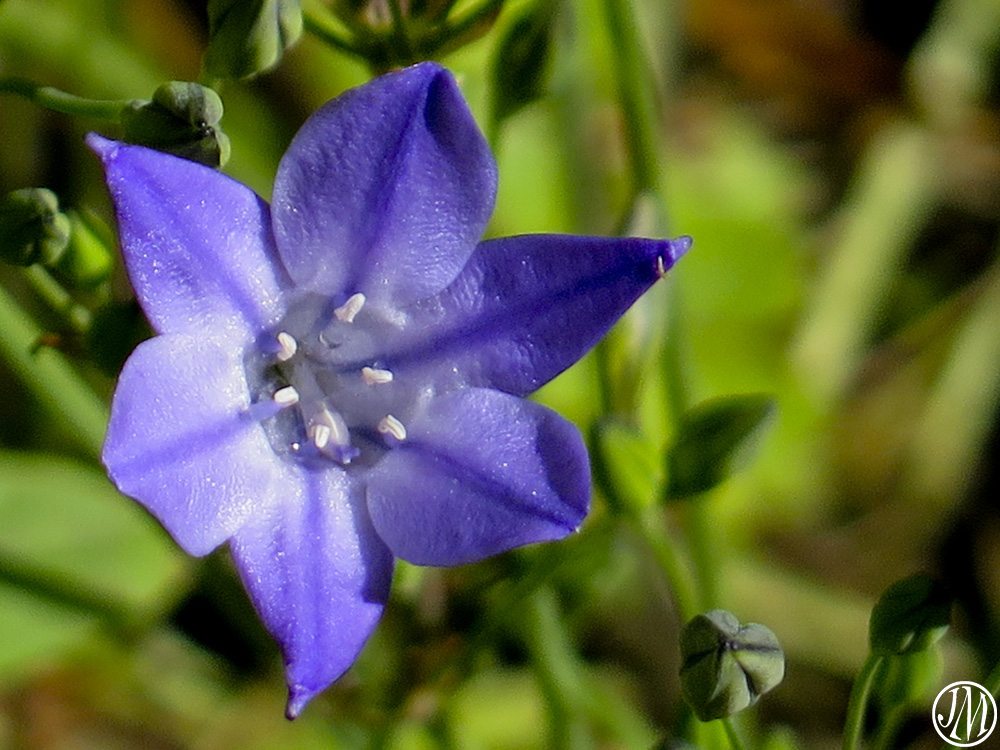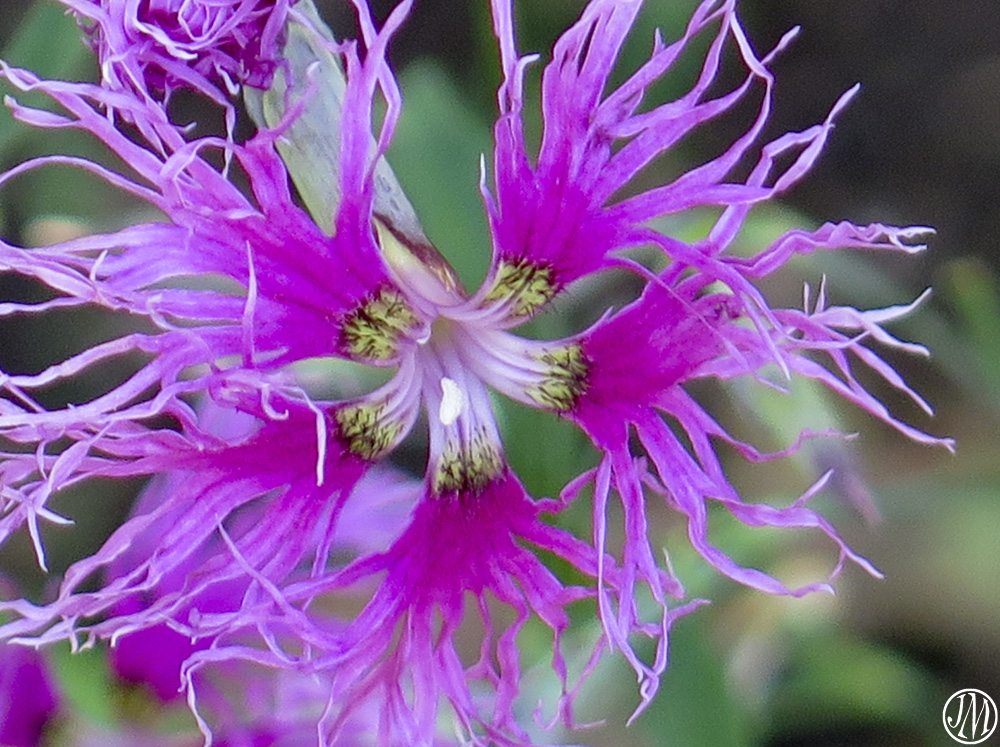 Also enjoying the flowers, but protecting their nest and babies too was this white-crested thrush …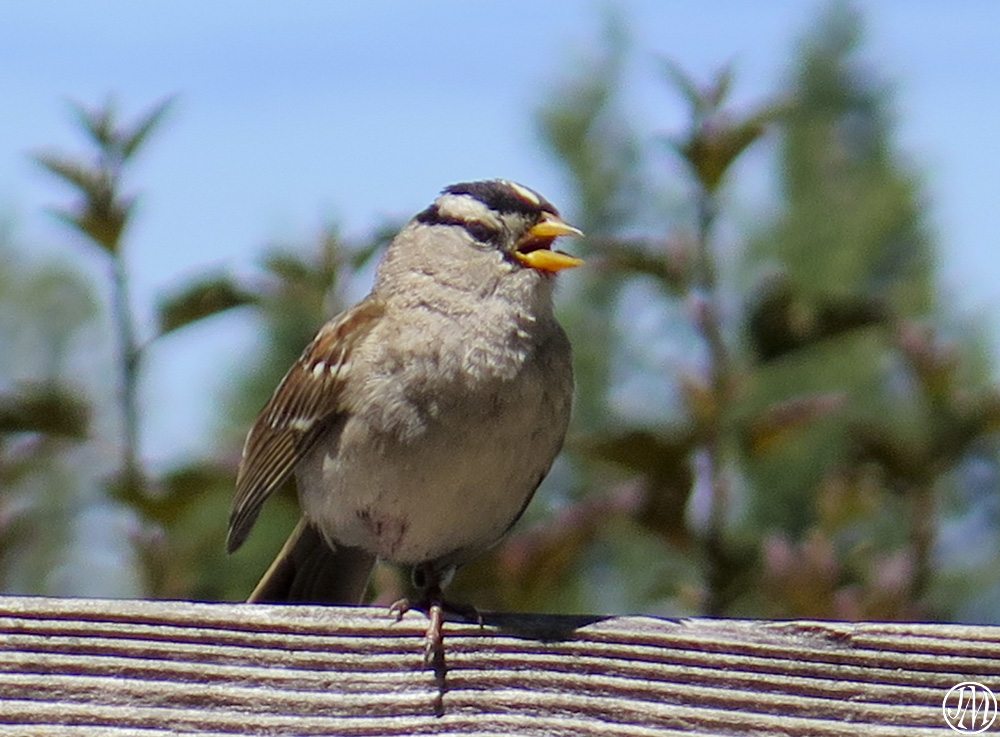 … who was not at all afraid to come close to tell us loudly 'don't disturb my chicks'.
In one of the three huge greenhouses were some splendid succulents, which are perfect for indoor gardens or a sheltered corner.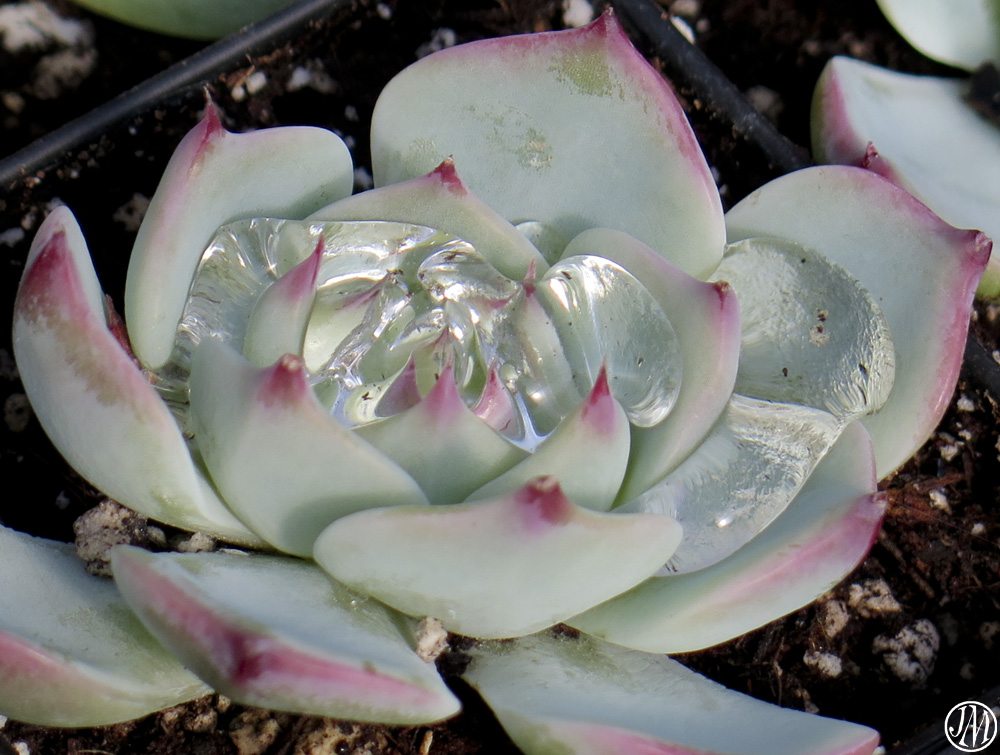 A huge drop of water held in the centre of this cactus.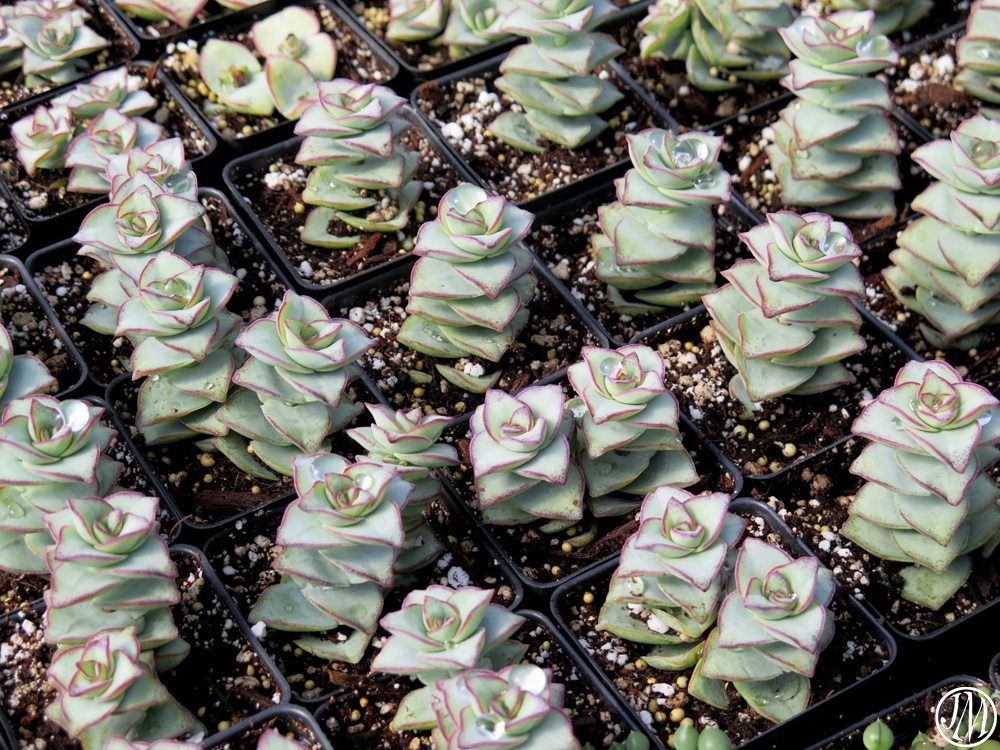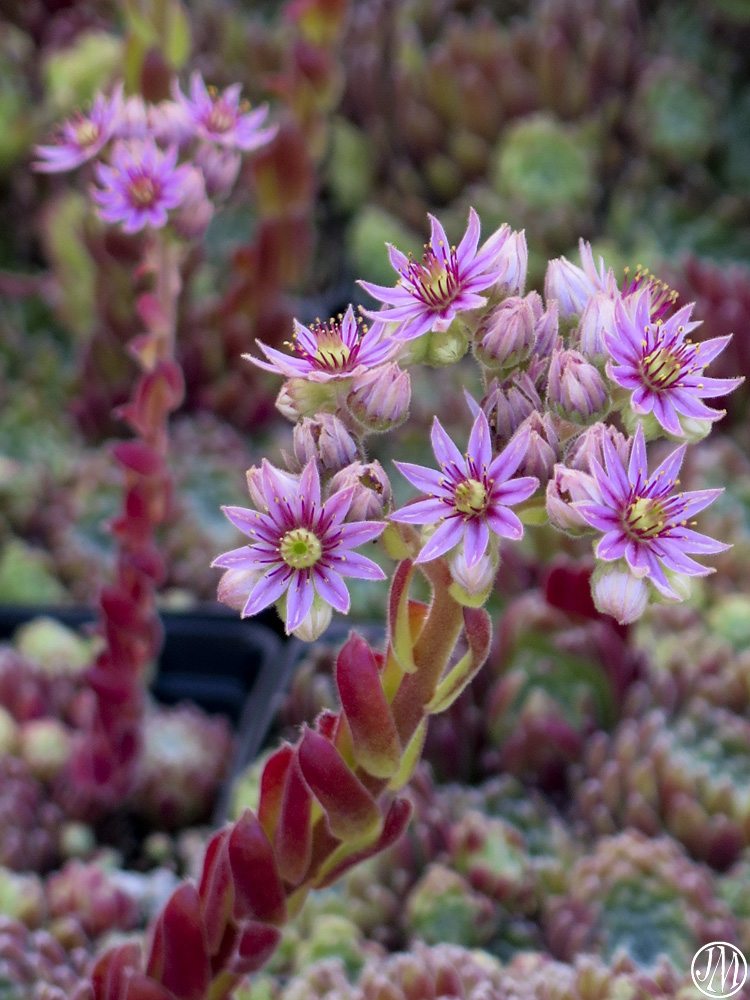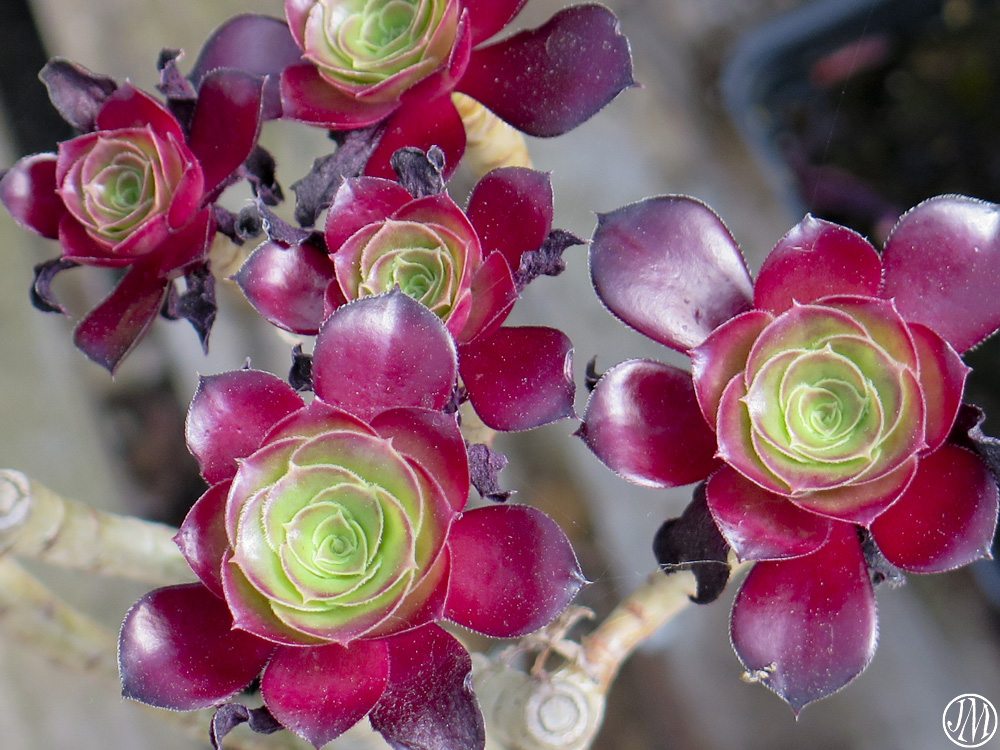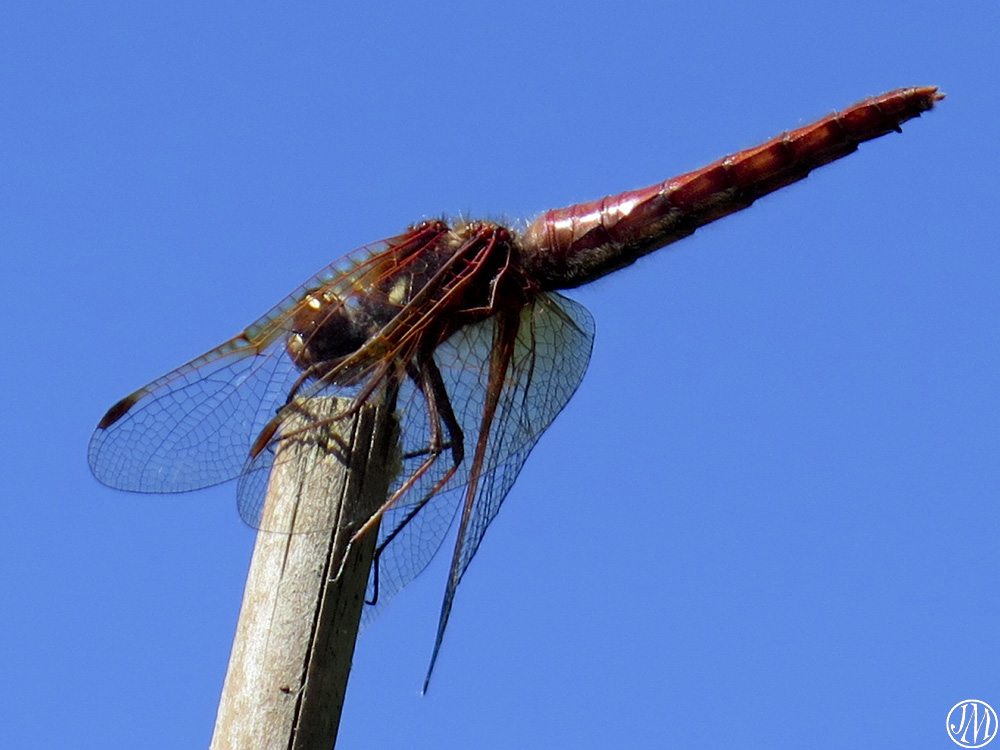 This red dragonfly was enjoying the sun from a top a bamboo post in the garden.
Several times when out driving we caught glimpses of the wild deer, and it is not uncommon evidently for them to casually walk across your garden of an evening.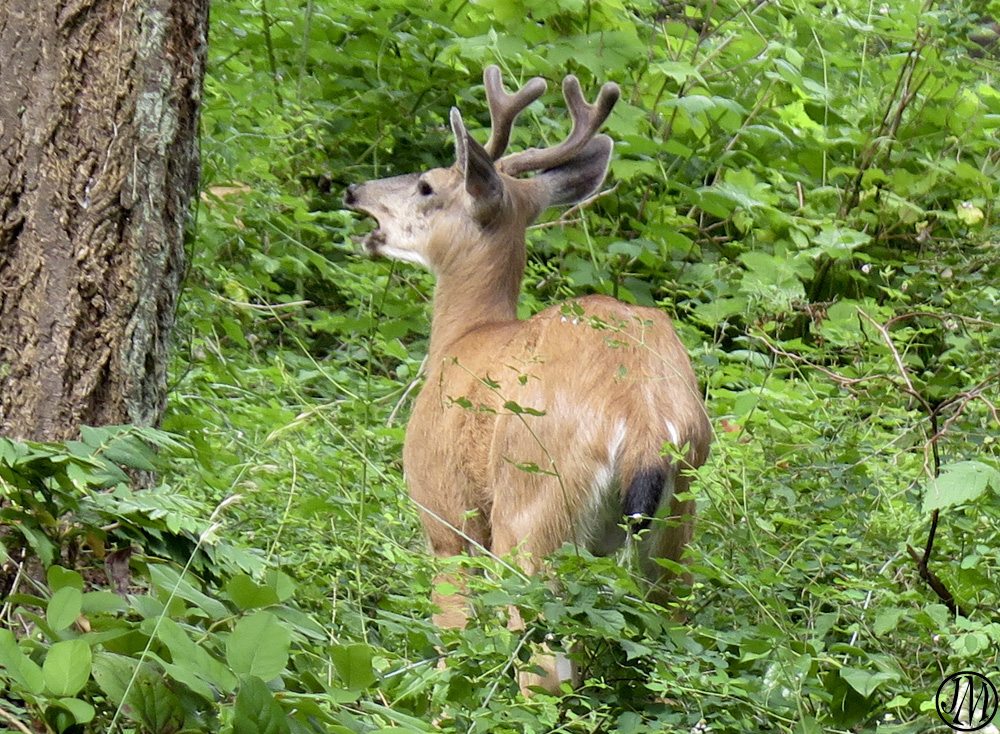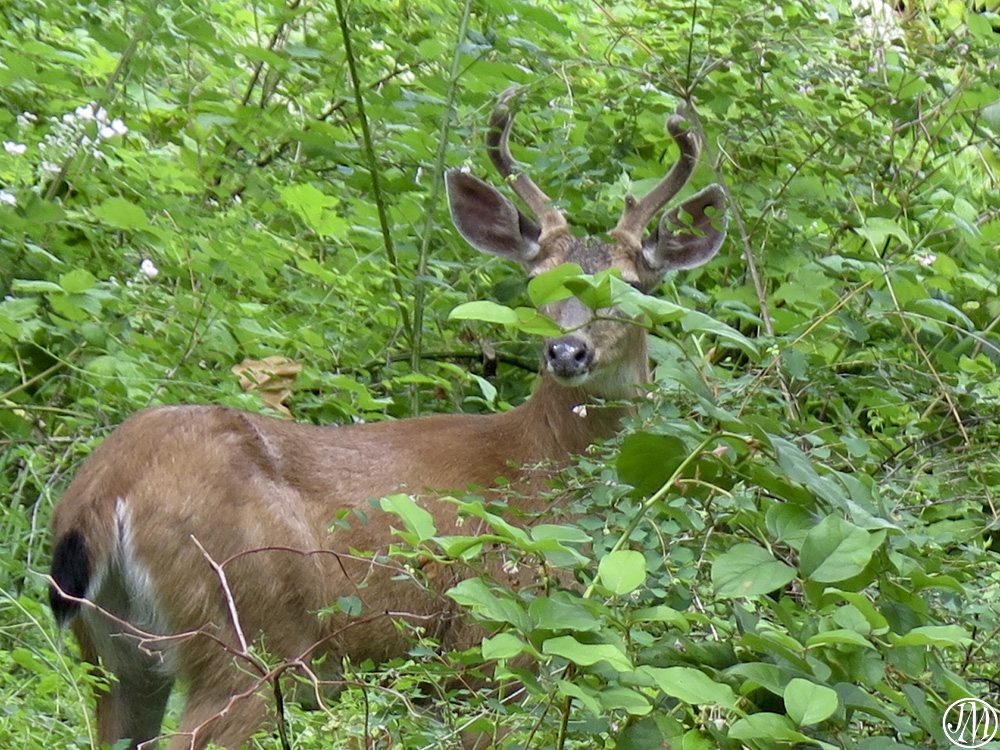 'If I can't see you, maybe you can't see me"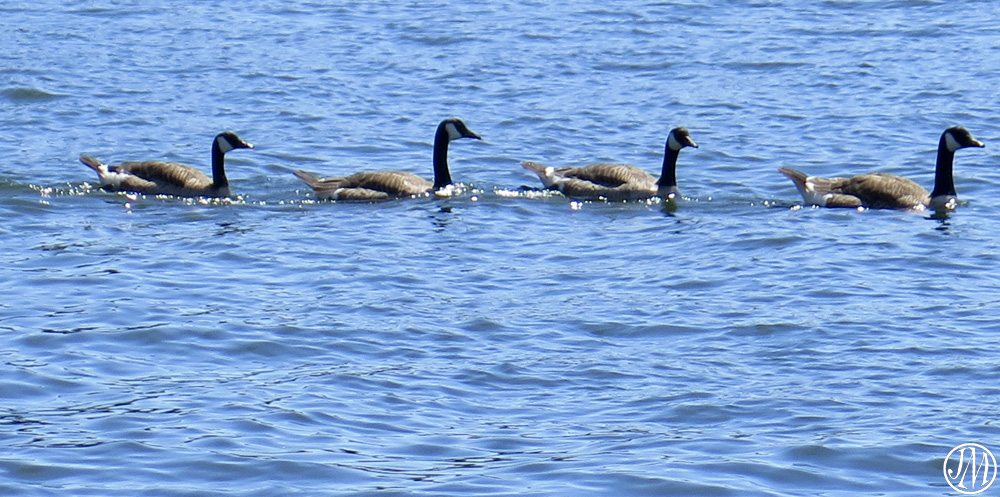 Follow the leader – Canadian geese on the harbour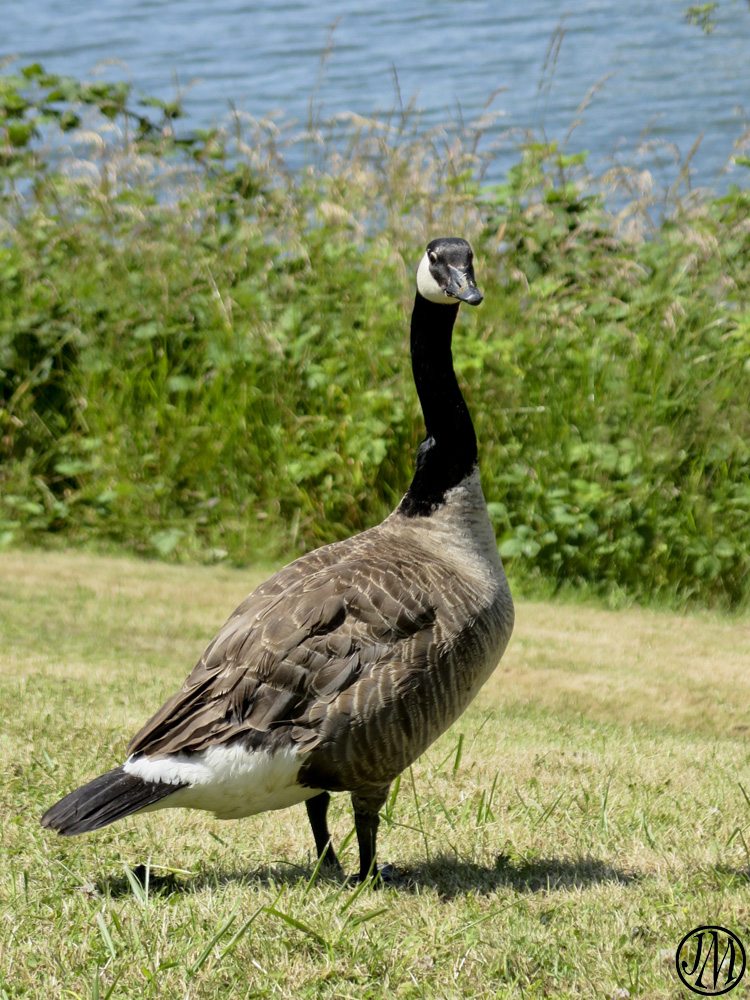 A fine speciman of a Canada Goose staring me down – better not get too close.
On my last evening on Vancouver Island, we visited the famous Buchart Gardens which are now just over 100 years old and originally were used to 'disguise' and beautify an old quarry which had been used by a cement company.  They are visited by more than 1 million people every year and are open night and day for everyone to enjoy the sunken garden, the Japanese and Italian gardens and the rose garden. In the summer there are also concerts and fireworks in the evening and you canarrive by car or by boat.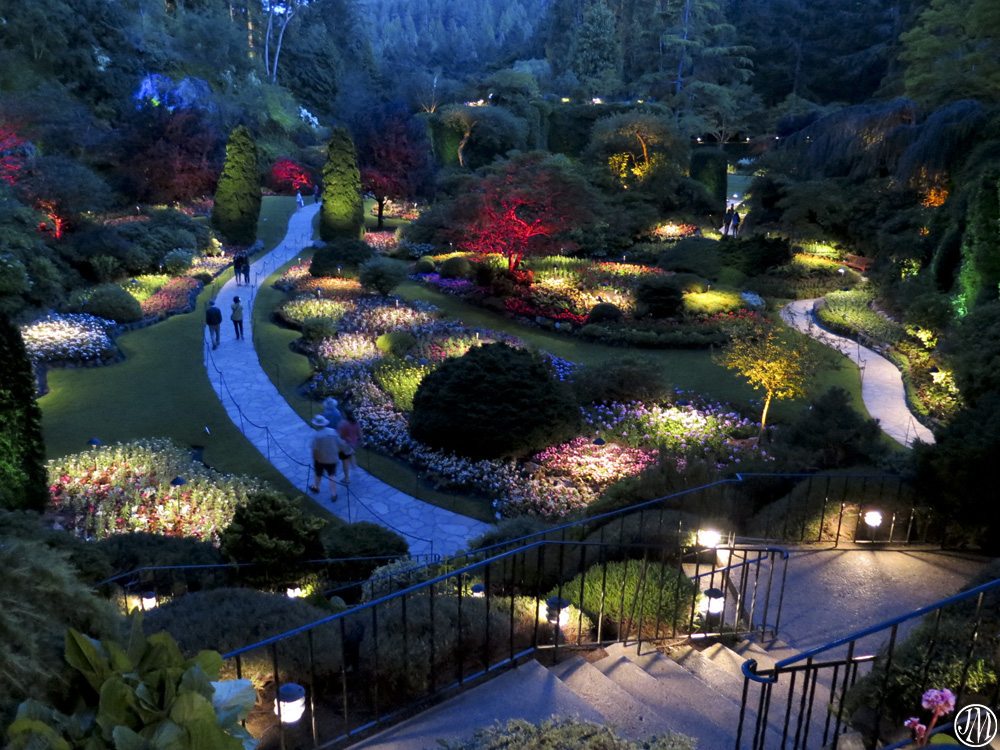 The sunken garden at dusk.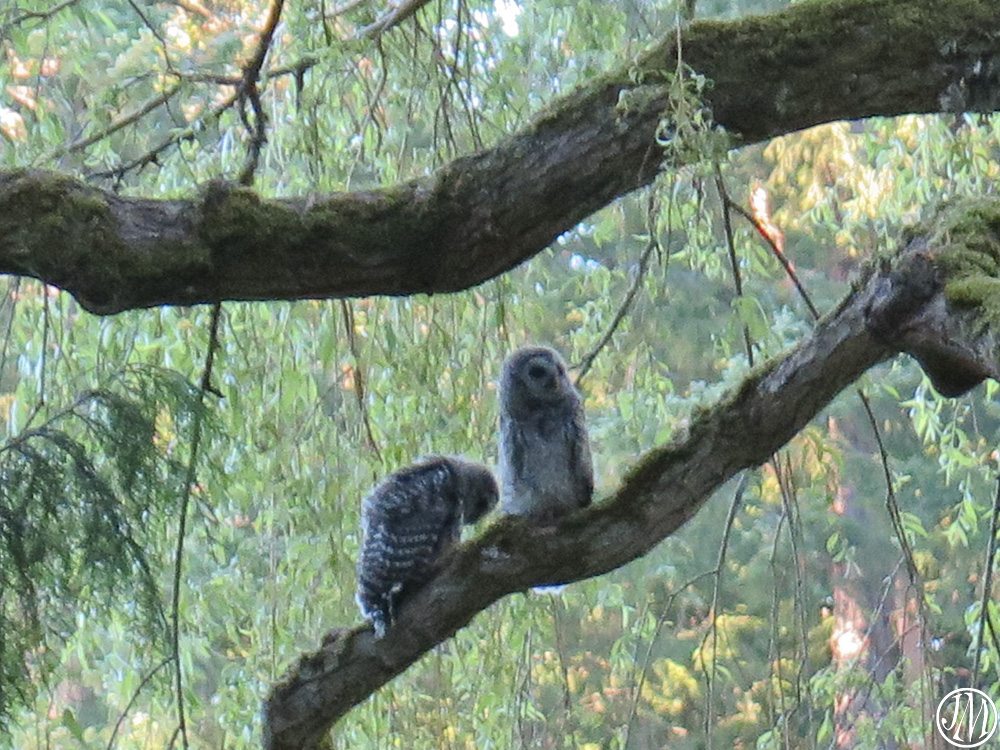 A pair of owls also admiring the view or intrigued by the visitors.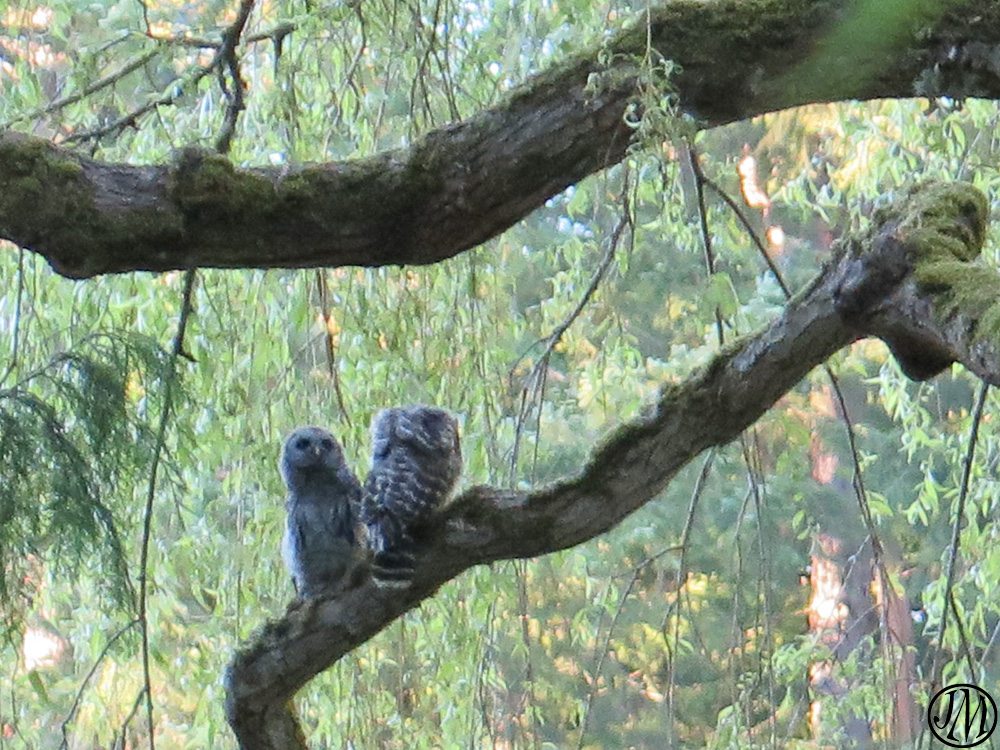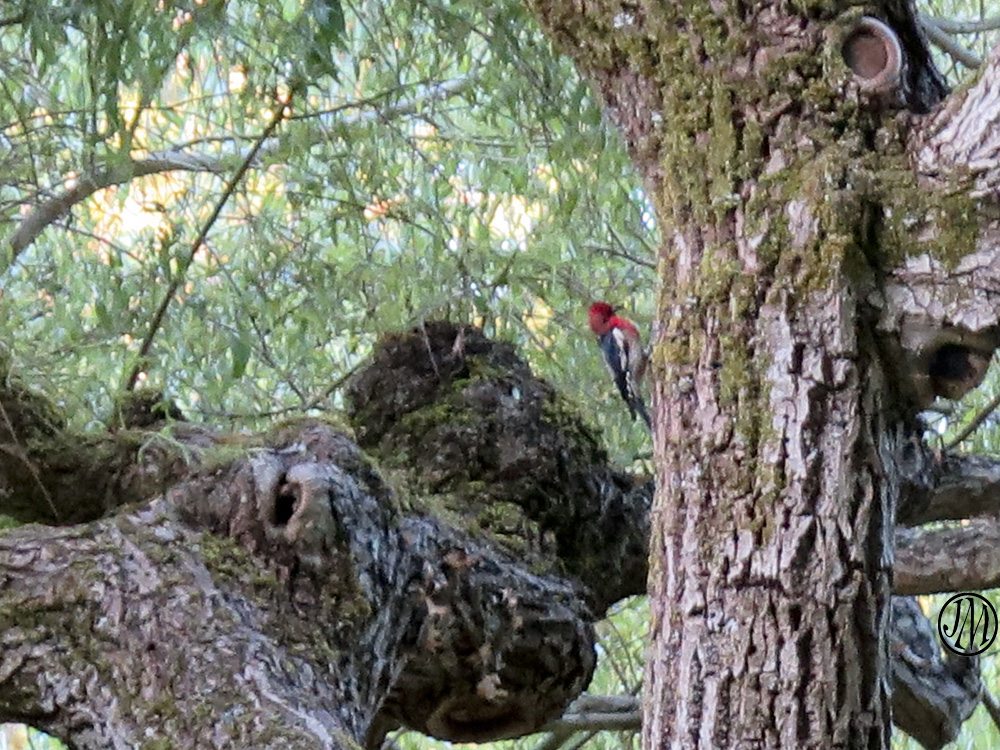 And a woodpecker
A totem pole and …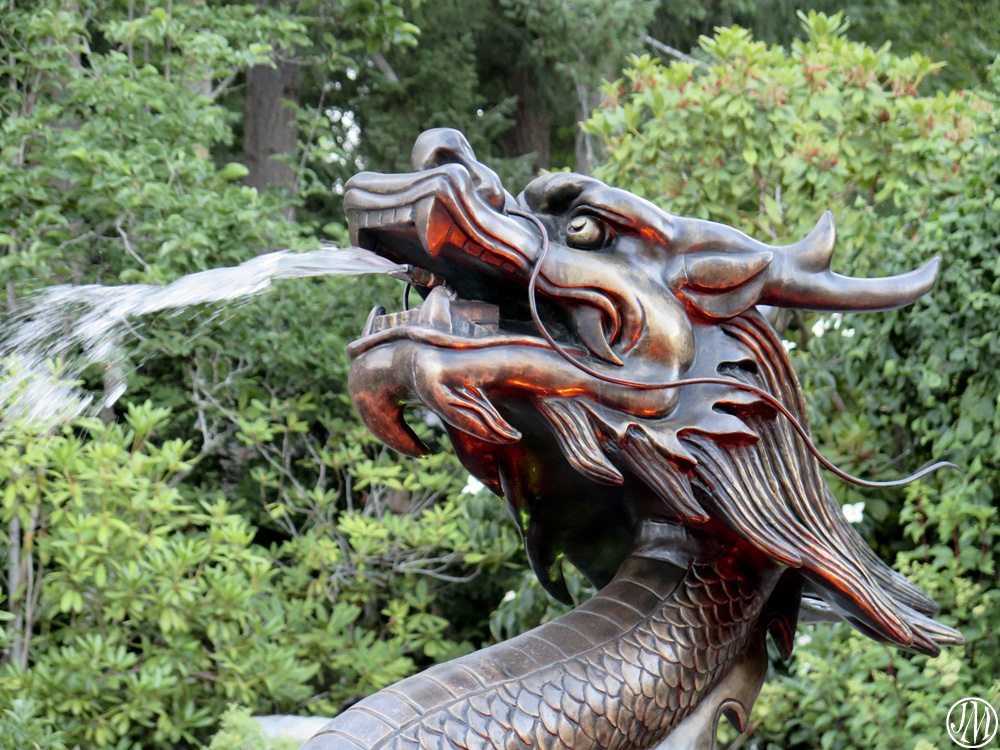 … and a chinese dragon, and plenty of flowers of course.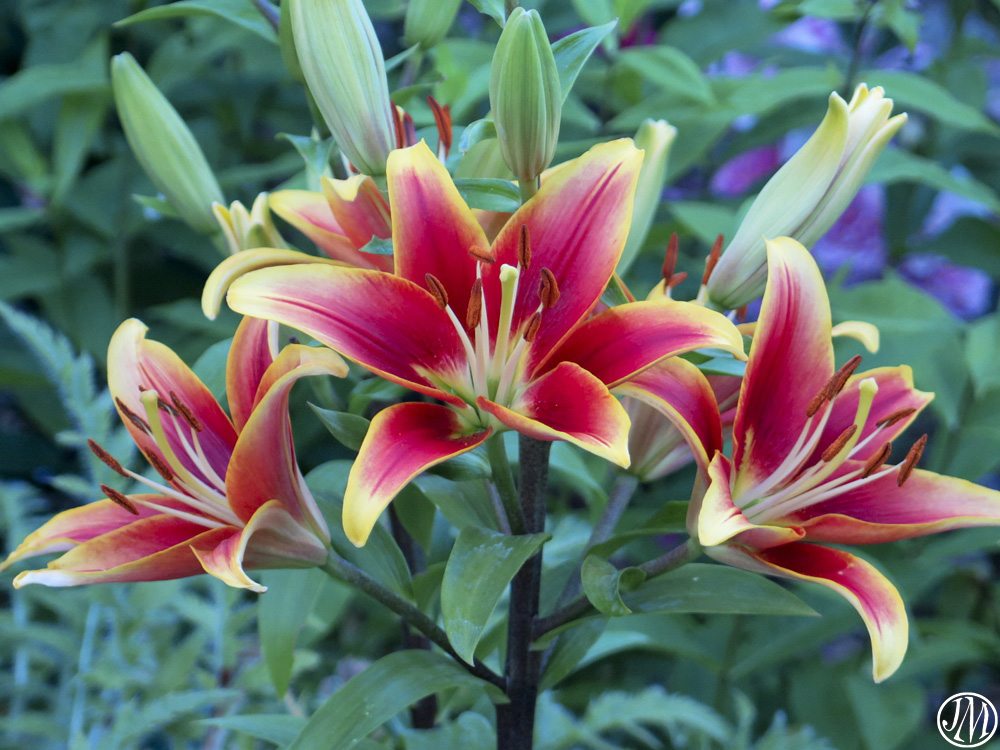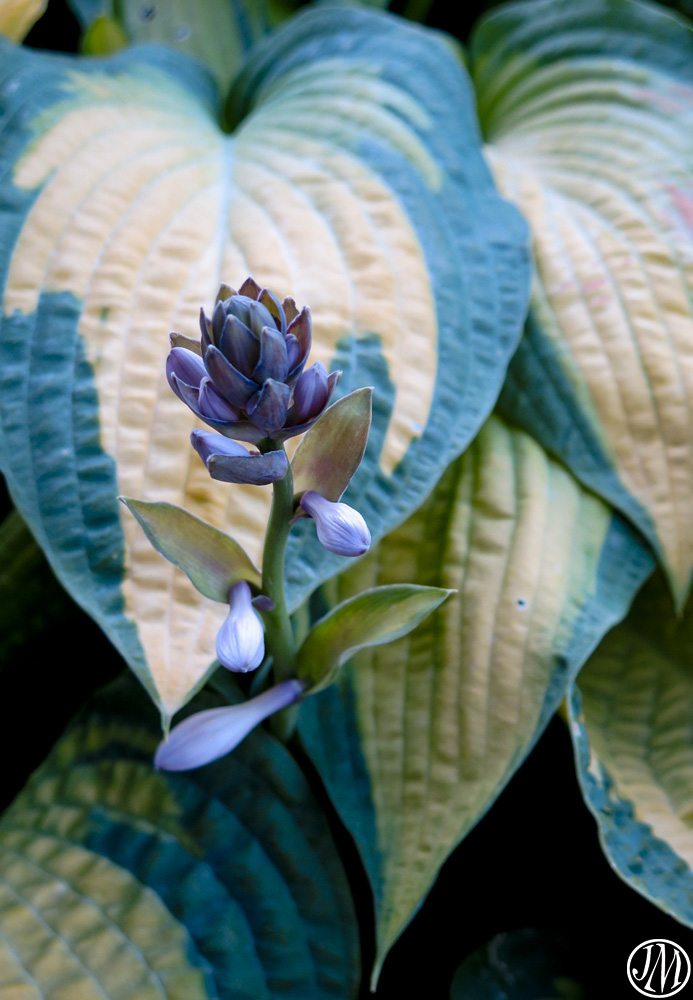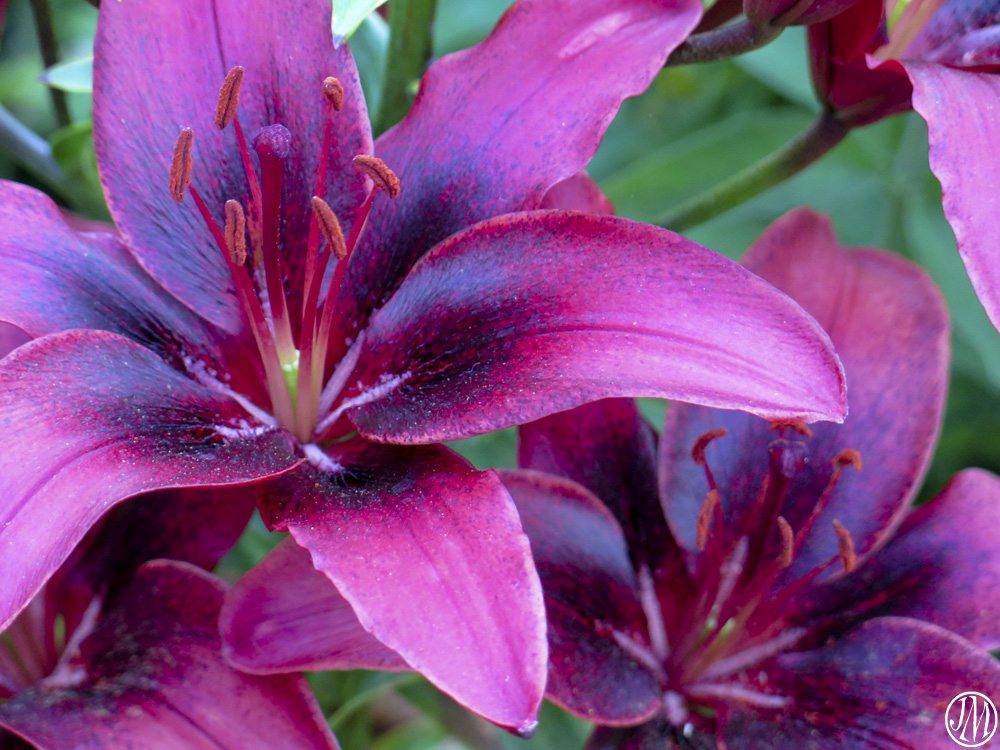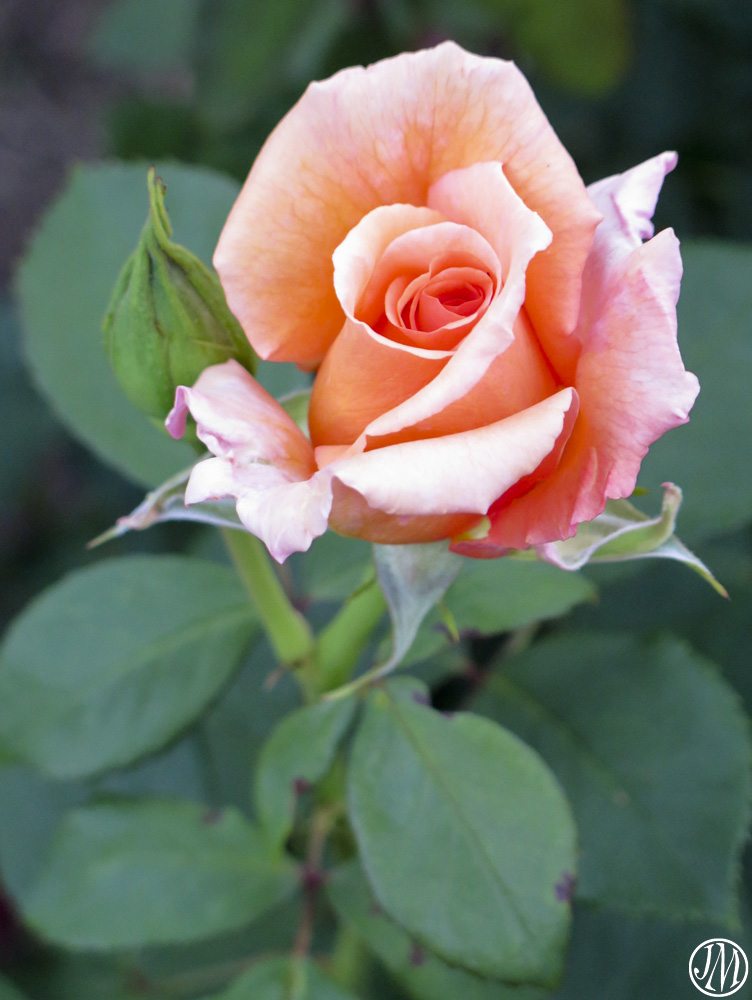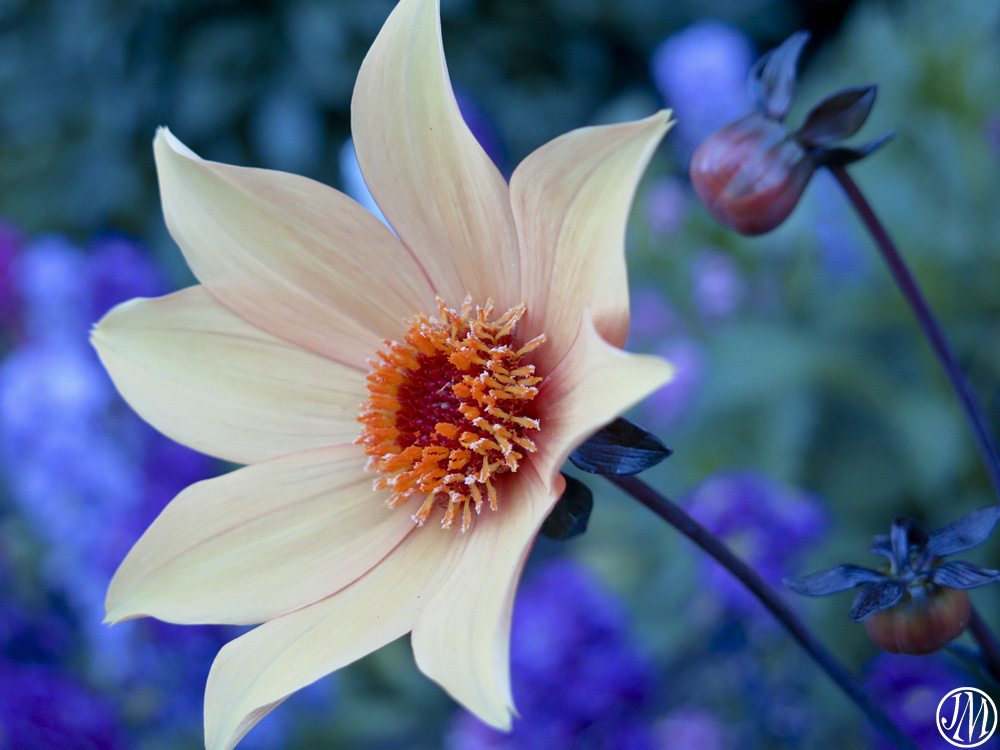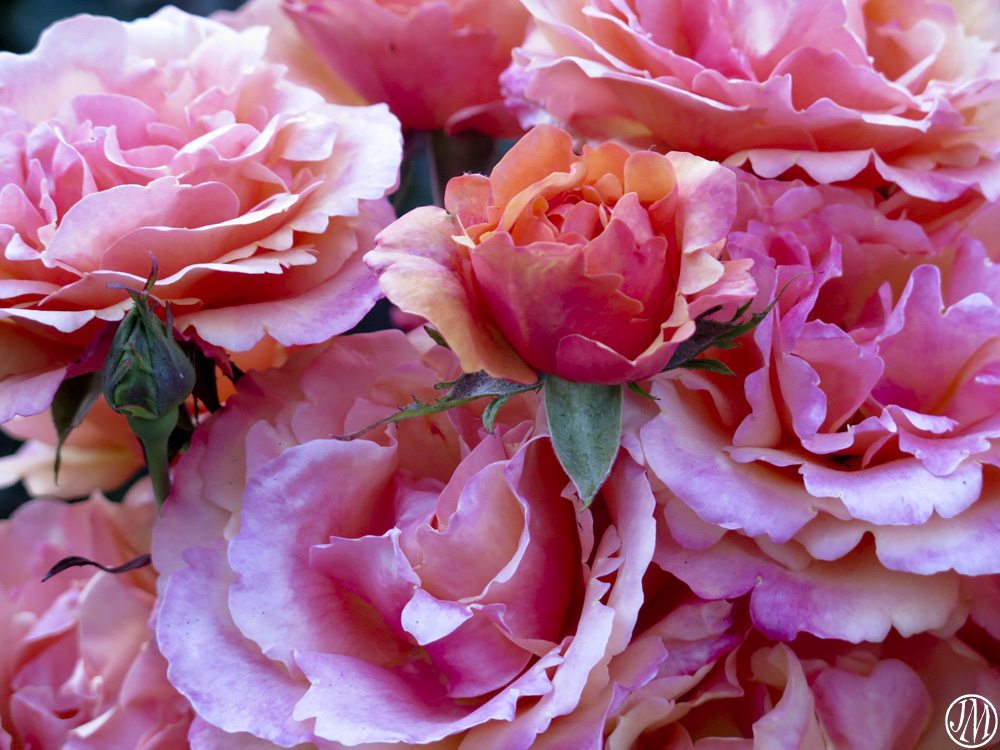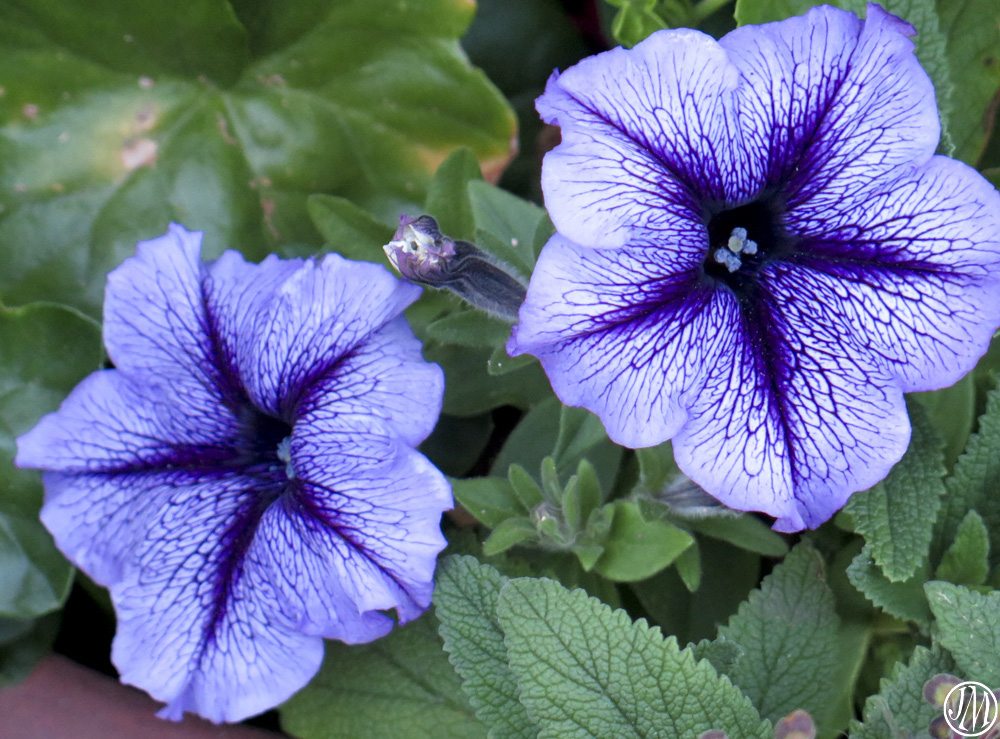 As it got darker, we enjoyed the colours of the fountain changing and spouting in complicated patterns and the floodlights illuminating the gardens and individual trees and shrubs.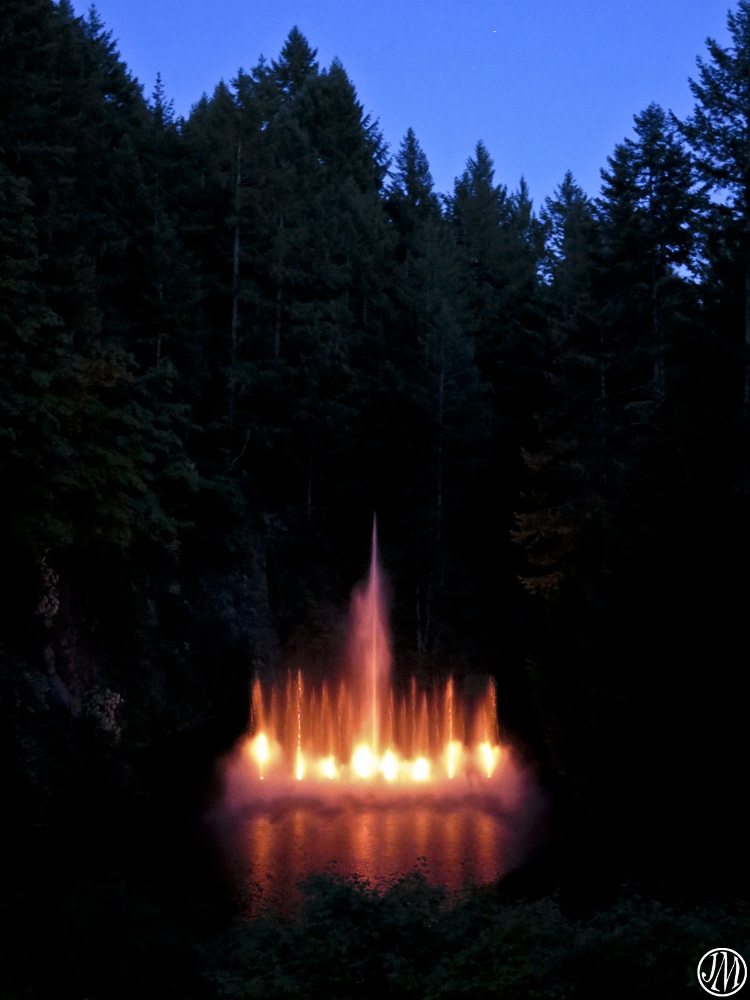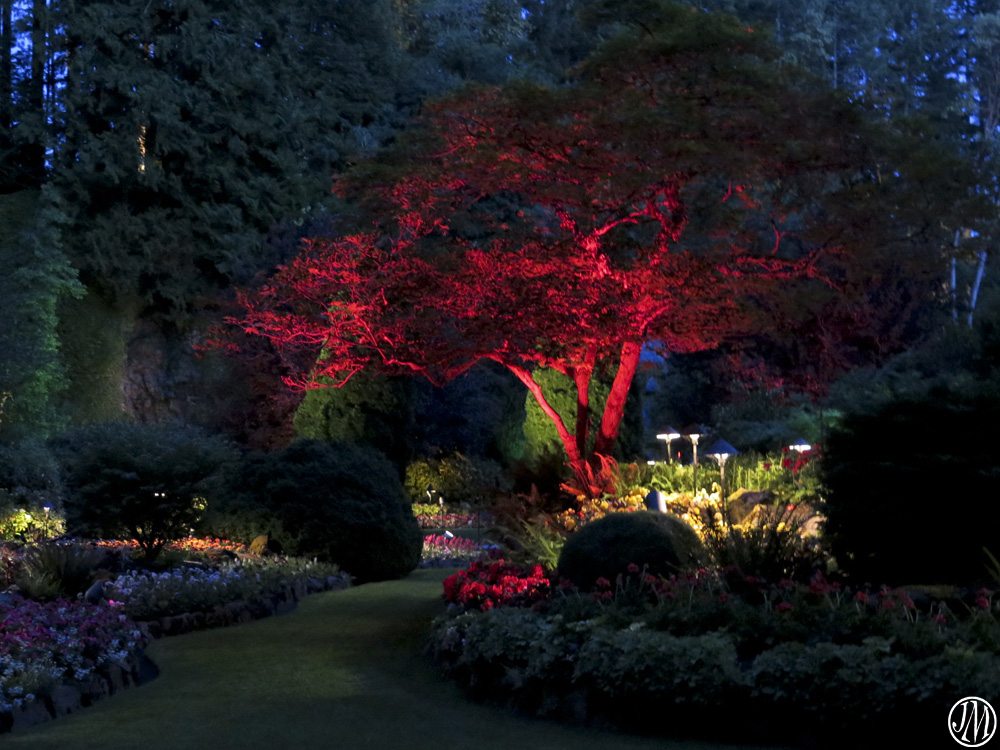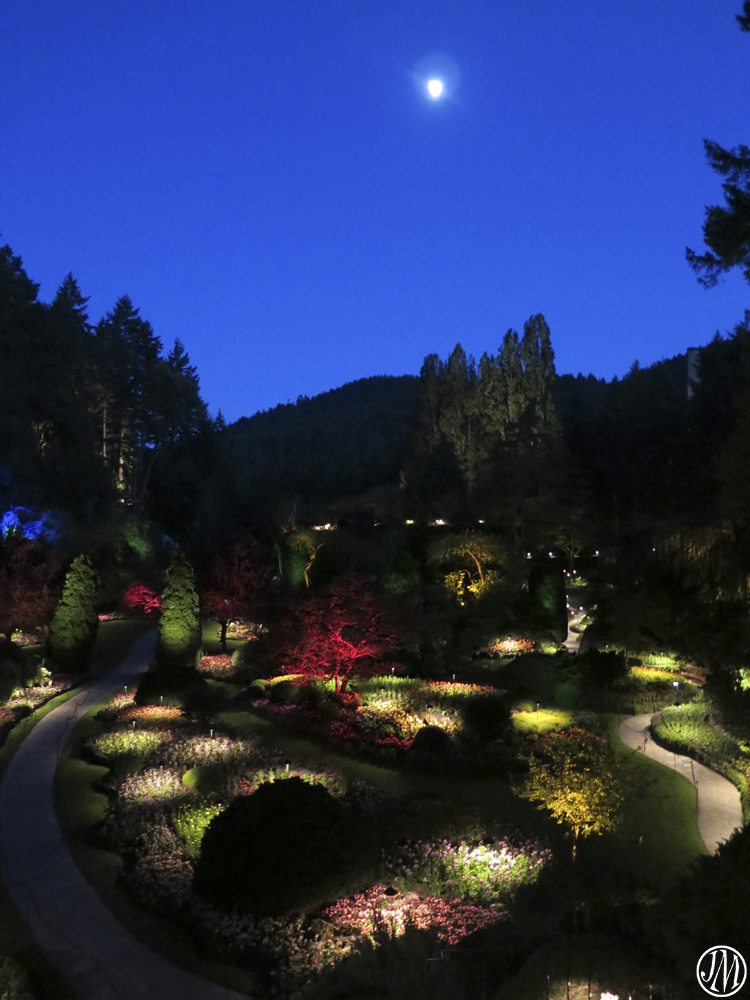 The beautiful sunken garden under a full moon.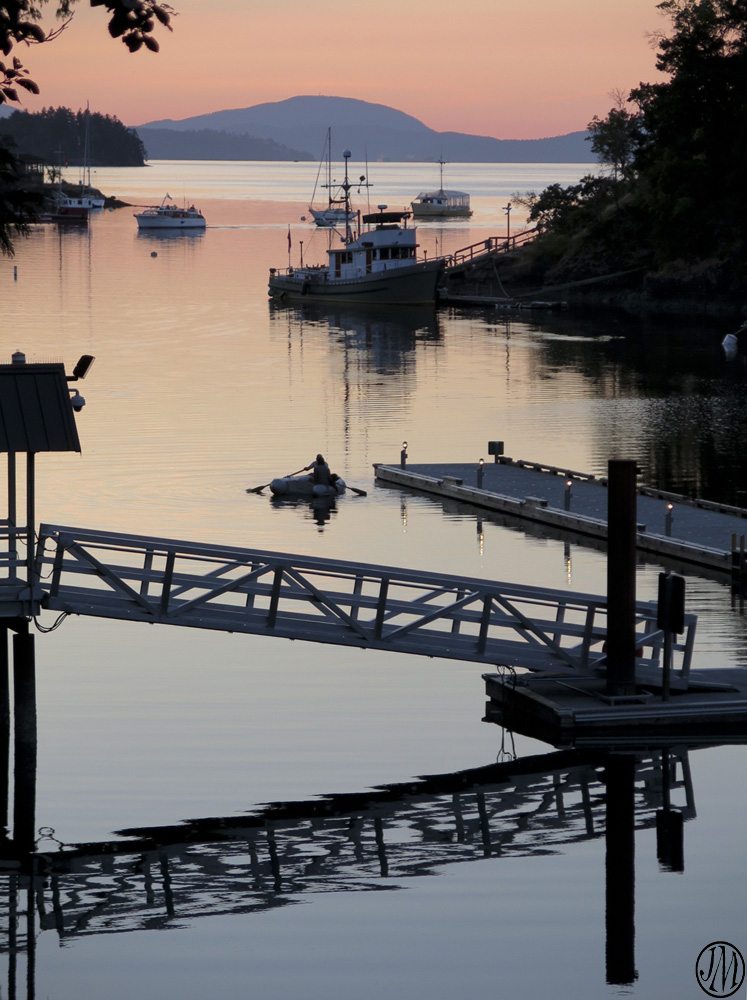 Stunning reflections and gentle evening colours at the sea entrance of the gardens, with a couple rowing away.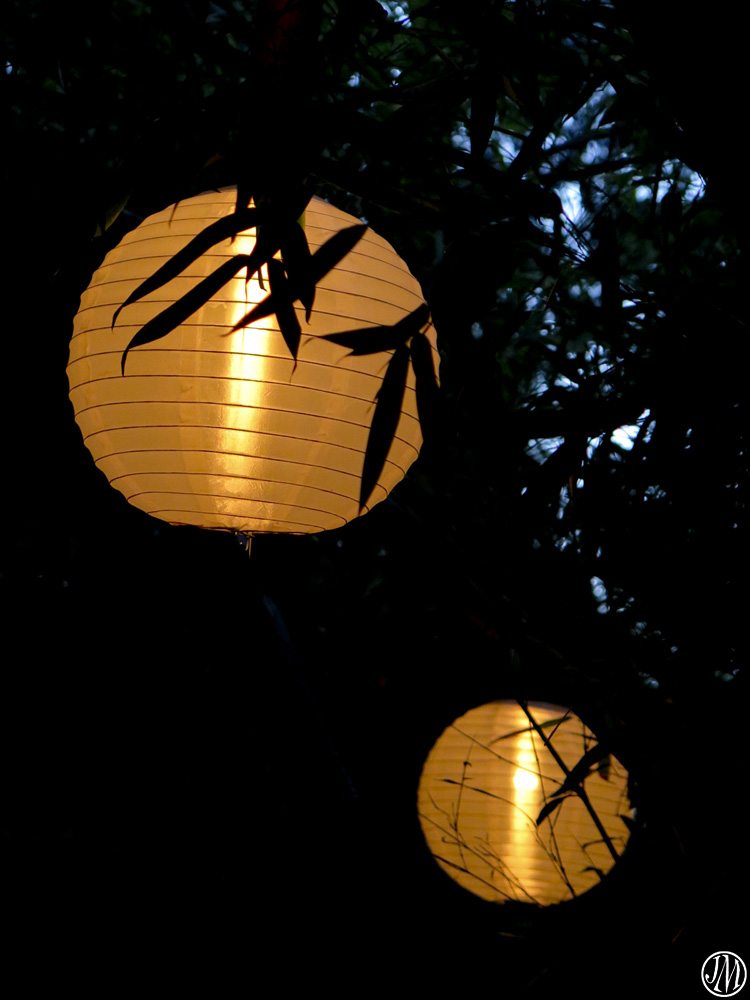 Lanterns in the Japanese Garden.
And so ends my short but lovely stay in Vancouver Island.  Thank you Pauline and Mark.
Next blog will be from Bromont in Quebec.
Until then,