Dear friends,
On Canada Day, this year celebrating 150 years, we began of course with a truly Canadian breakfast – pancakes, bacon, maple syrup and strawberries – YUM!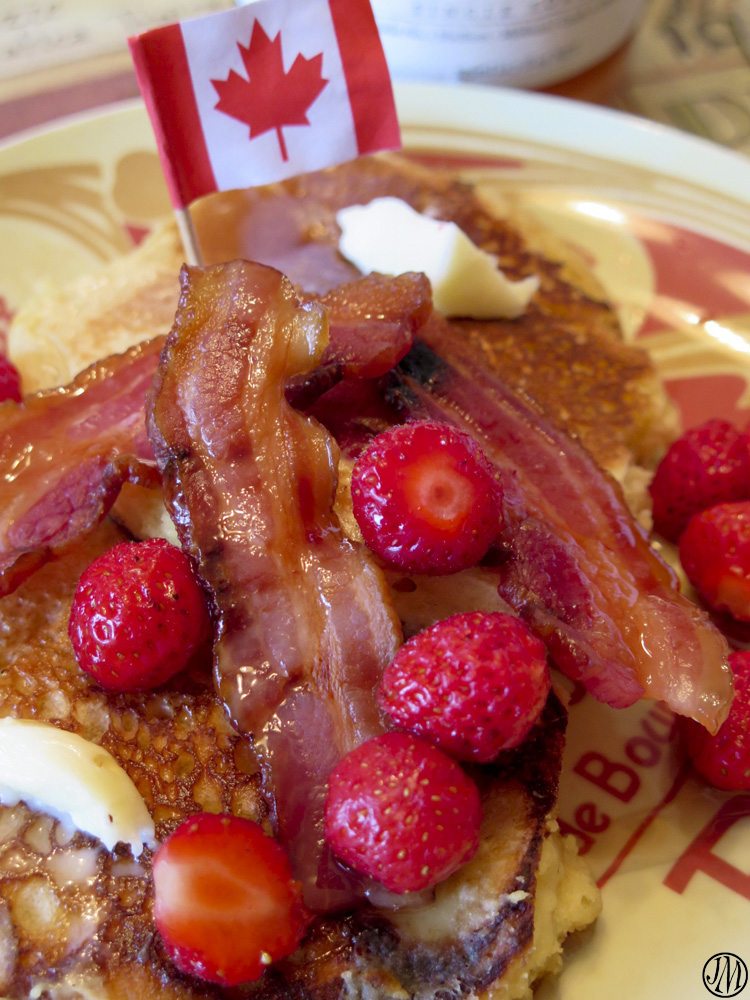 We were joined by another old primary school friend, Judi and her husband Tim. I had found an old school photo from 60 years ago, and Pauline, Judi and I happened to be sitting together then. So it seemed like a good idea to take a photo of us lined up again, and looking, well, just a few years older and wiser!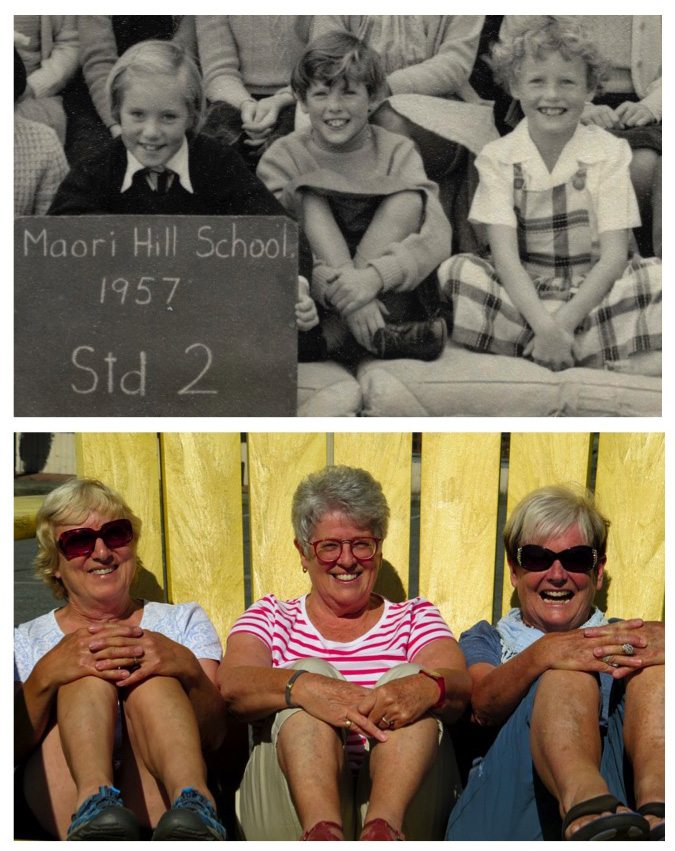 Pauline, Joanna, Judith. 1957 and 2017, friends for 60 years.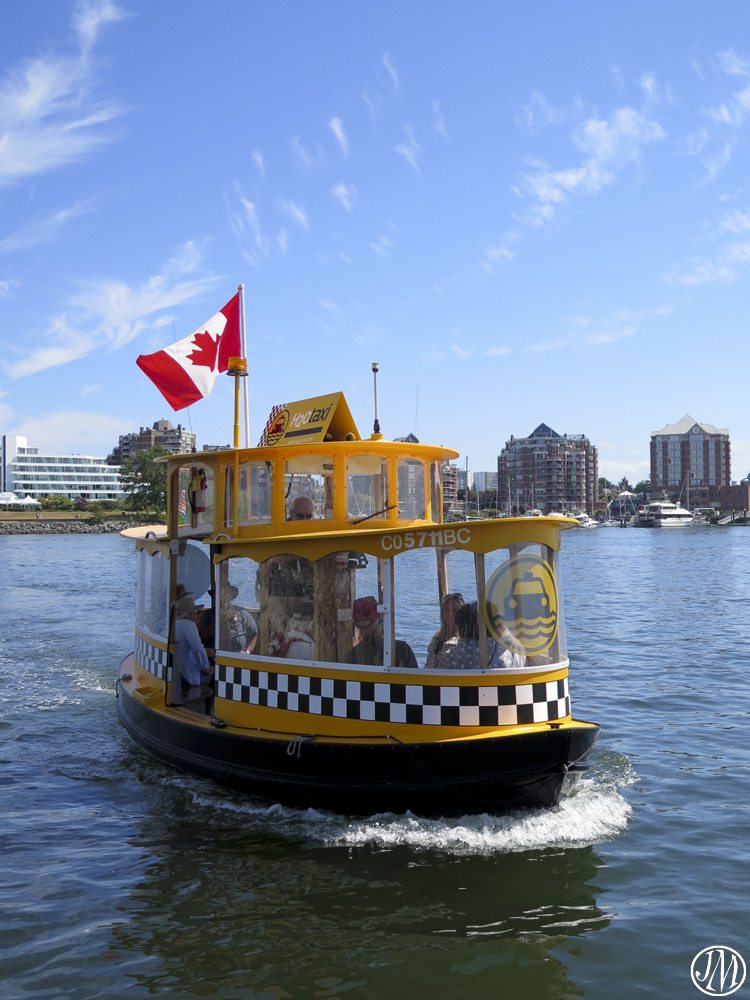 Then off we went into Victoria, and from the inner harbour we took a harbour taxi for bout 15 minutes,
for a casual walk to a nearby restaurant and lunch.
Looking back to the Empress Hotel on the Inner Harbour and a couple of tall ships.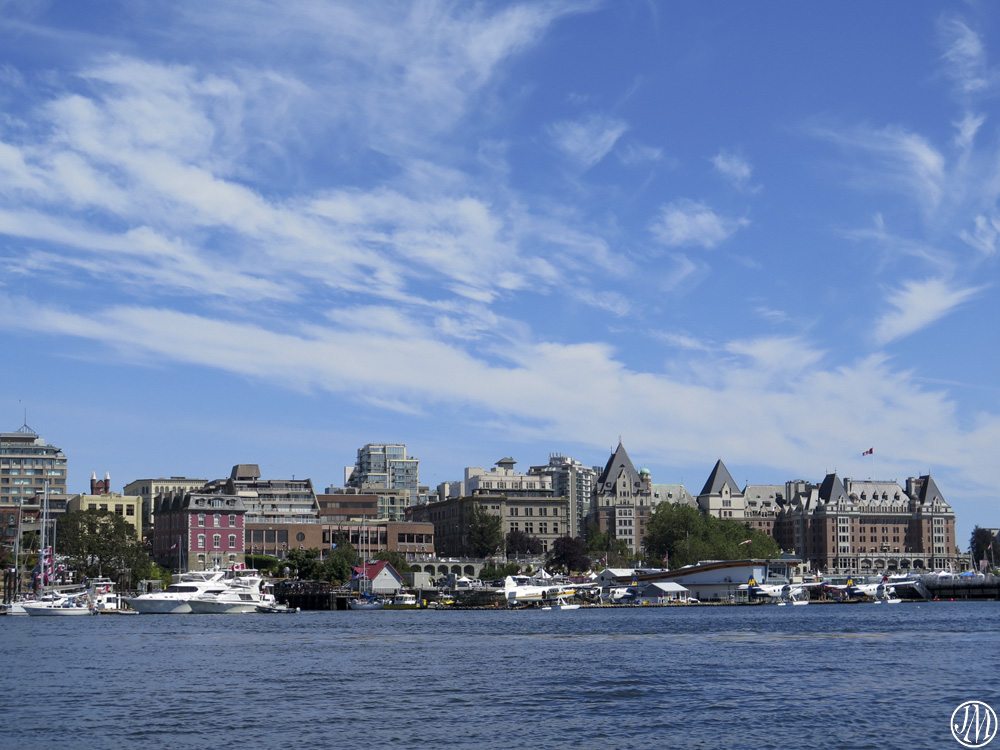 Victoria Harbour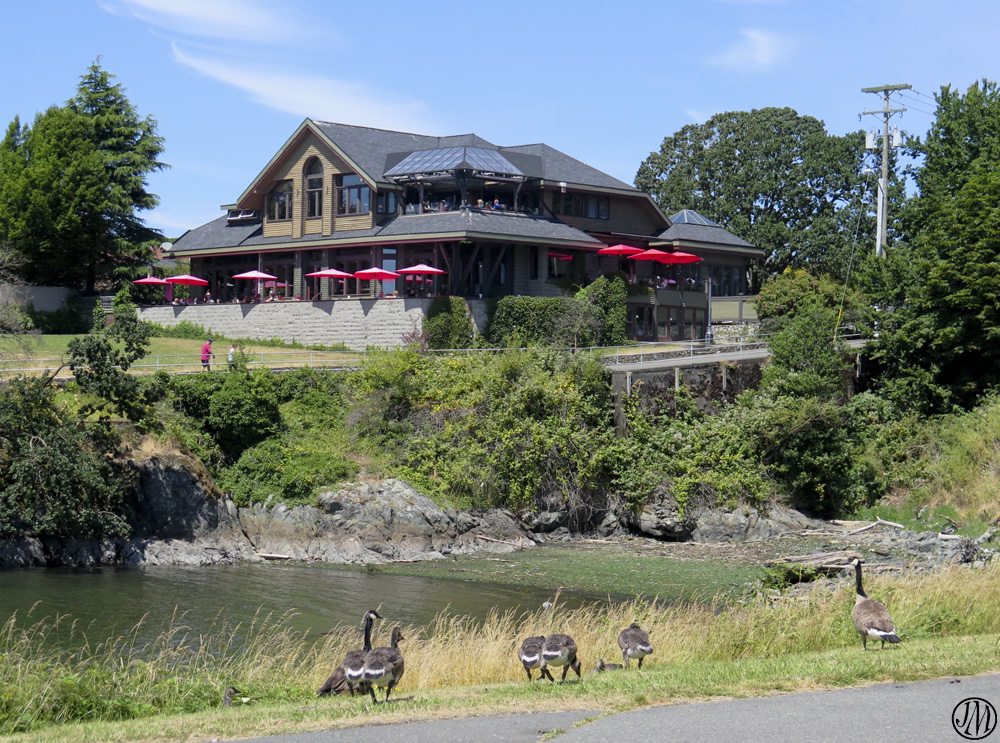 The Spinnaker Restaurant – our lunch spot with Canada Geese out front.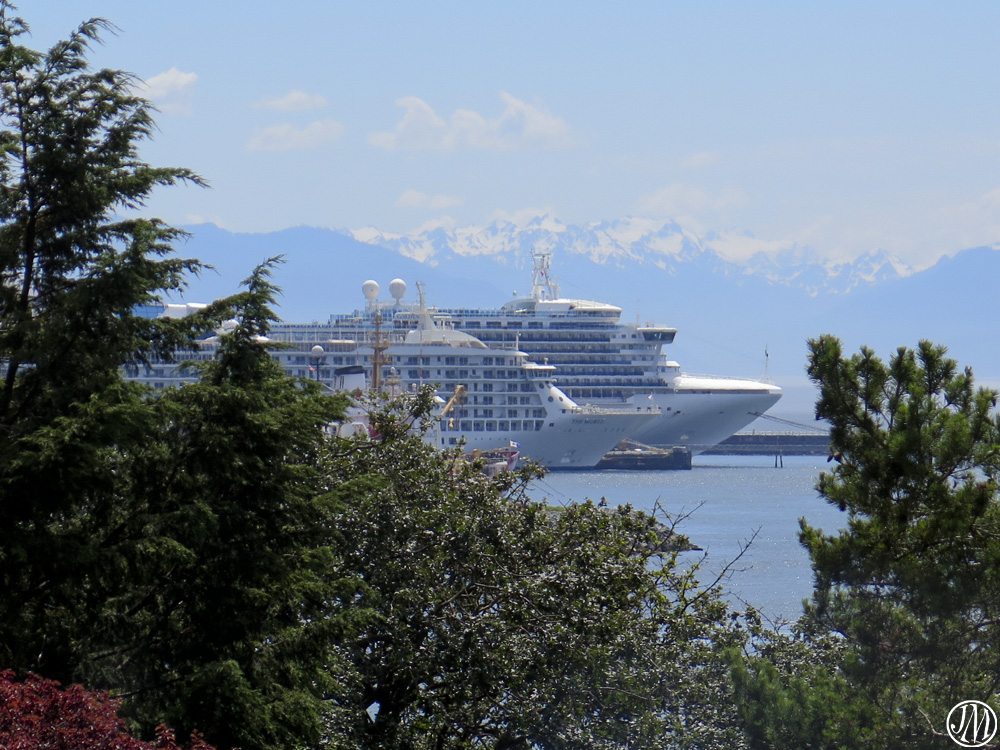 From our table, we looked our to the passenger liner berth with the mountains beyond.
Very busy around the harbour with little taxis, ferries to Vancouver and south to the States, and also sea planes taking tourists on sightseeing trips of locals out to the islands.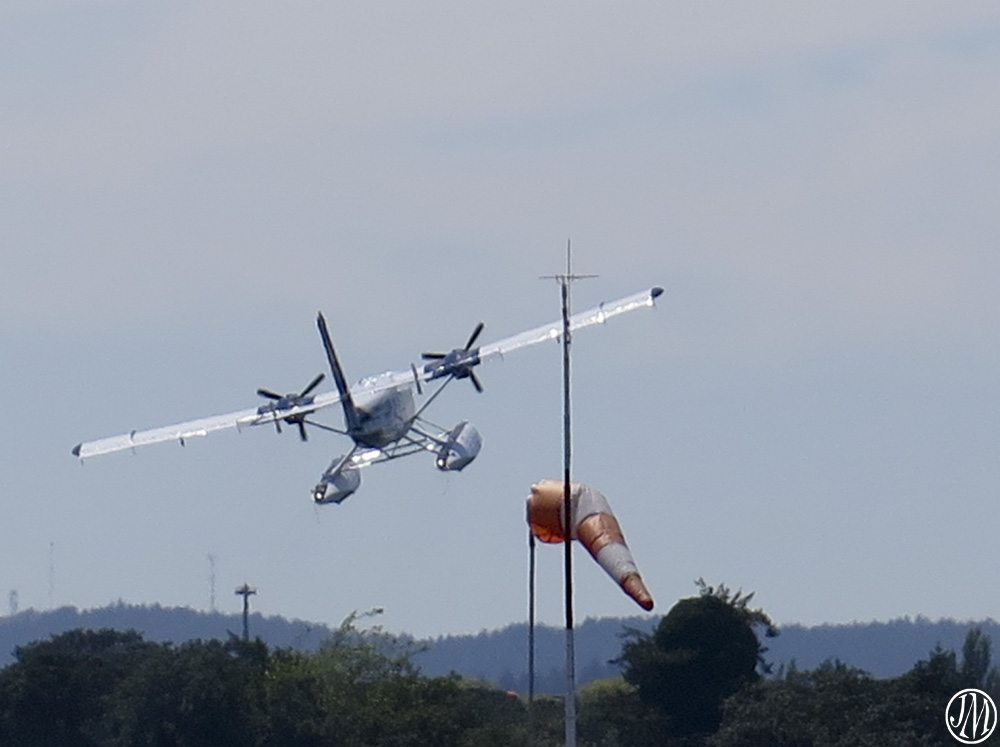 A sea plane taking off with the windsock beyond.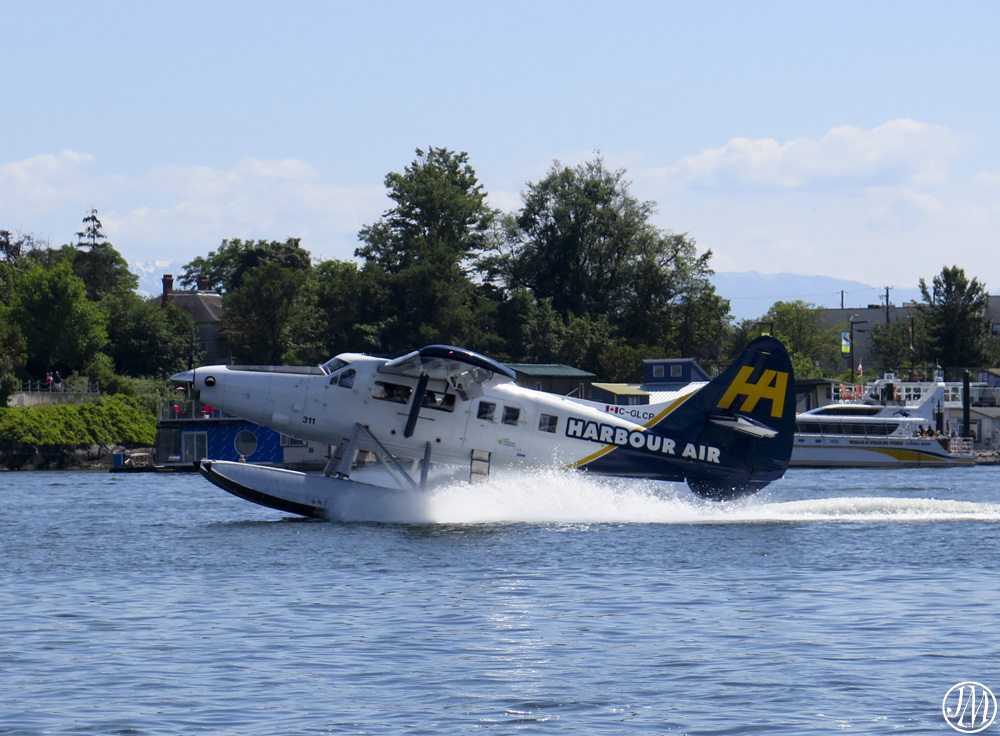 And one landing.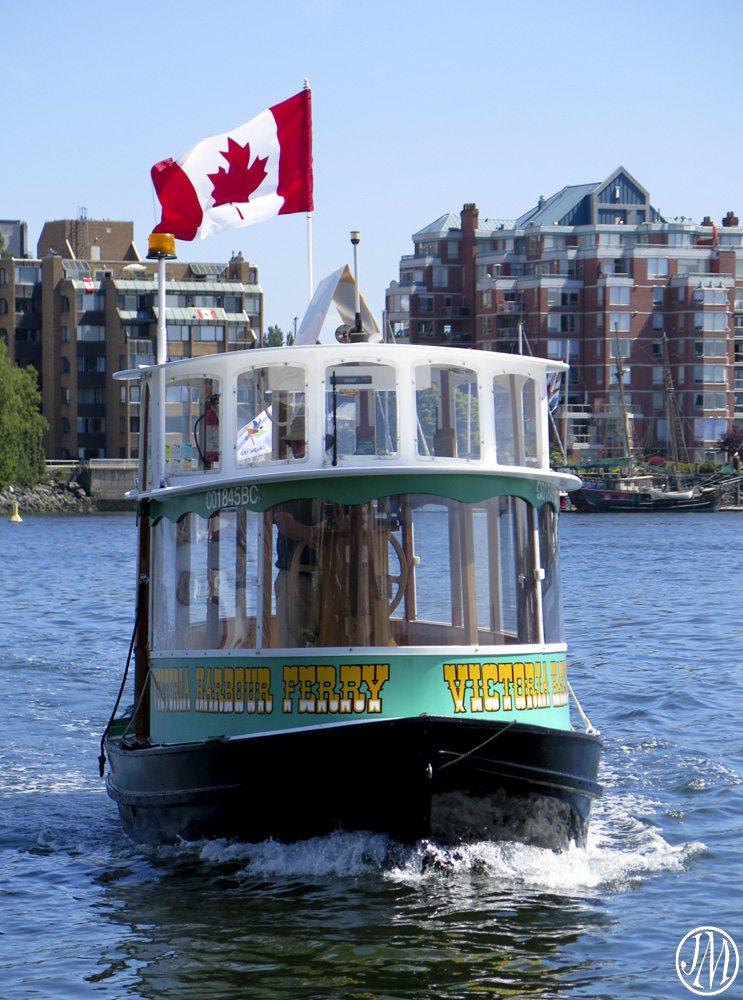 Another little water taxi, because they are cute, and we headed back to Victoria.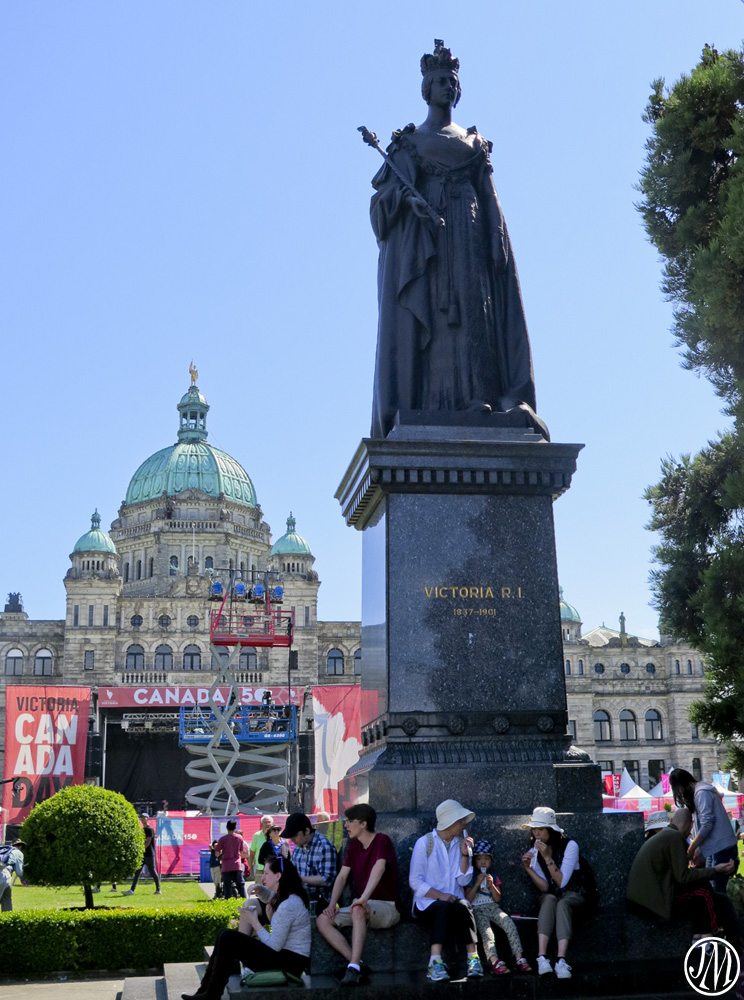 Parliament Buildings ready for the Canada Day evening celebrations and a statue of … Queen Victoria of course.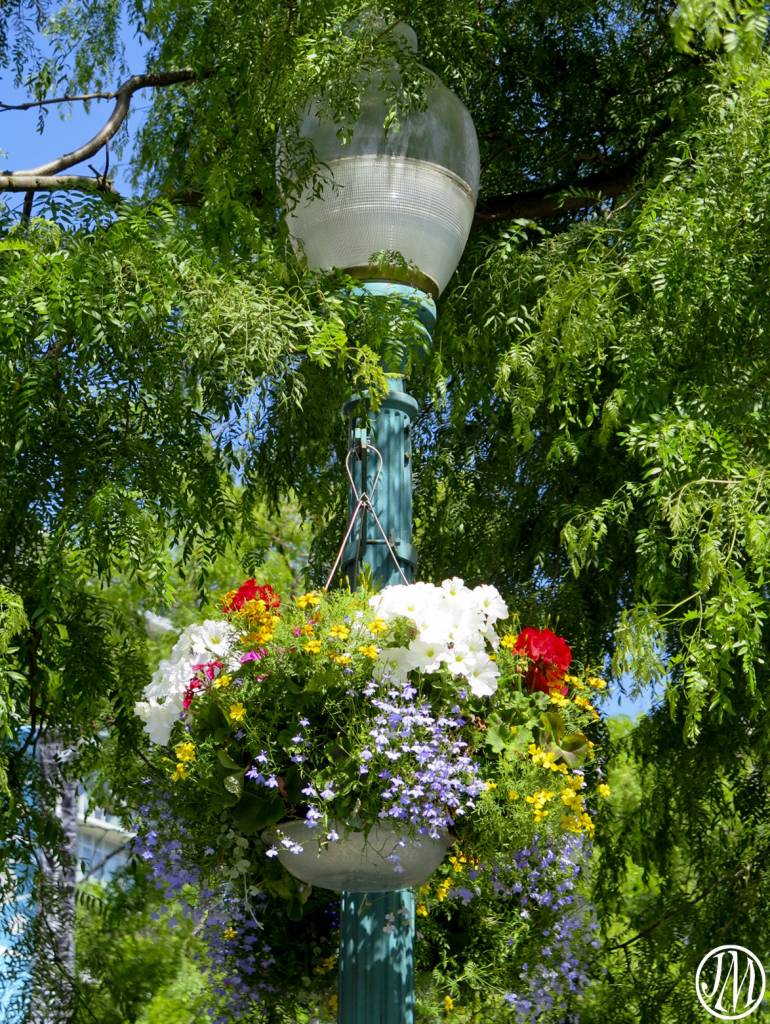 Beautiful flowers everywhere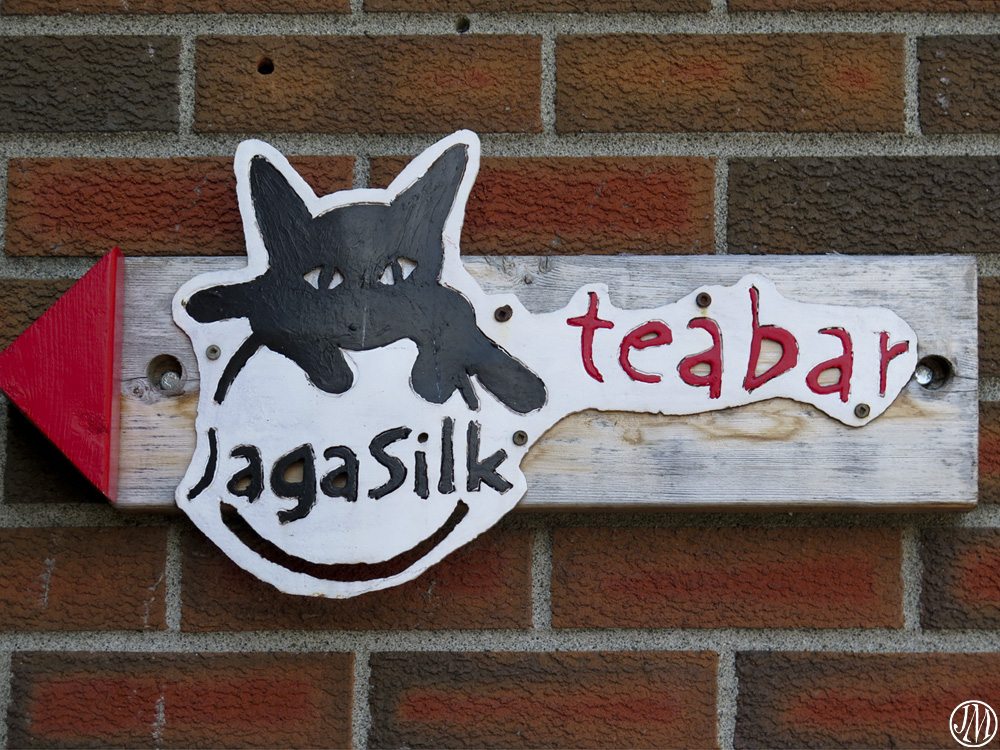 Just a sign that I liked – for the cat actually.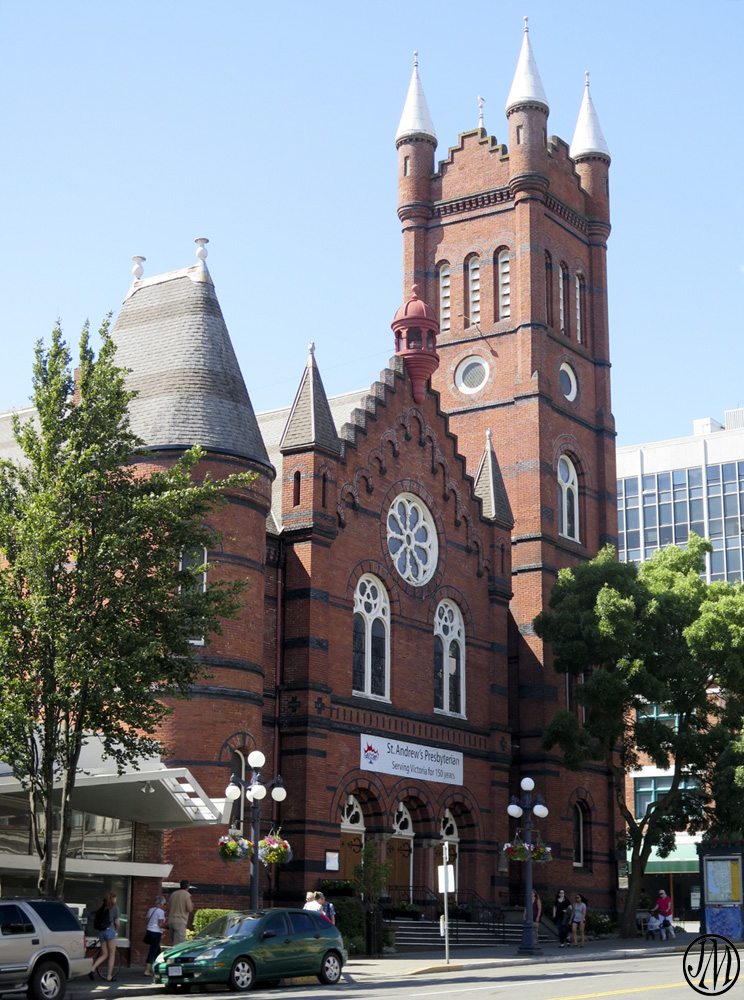 The impressive St Andrew's Presbyterian Church, also 150 years old.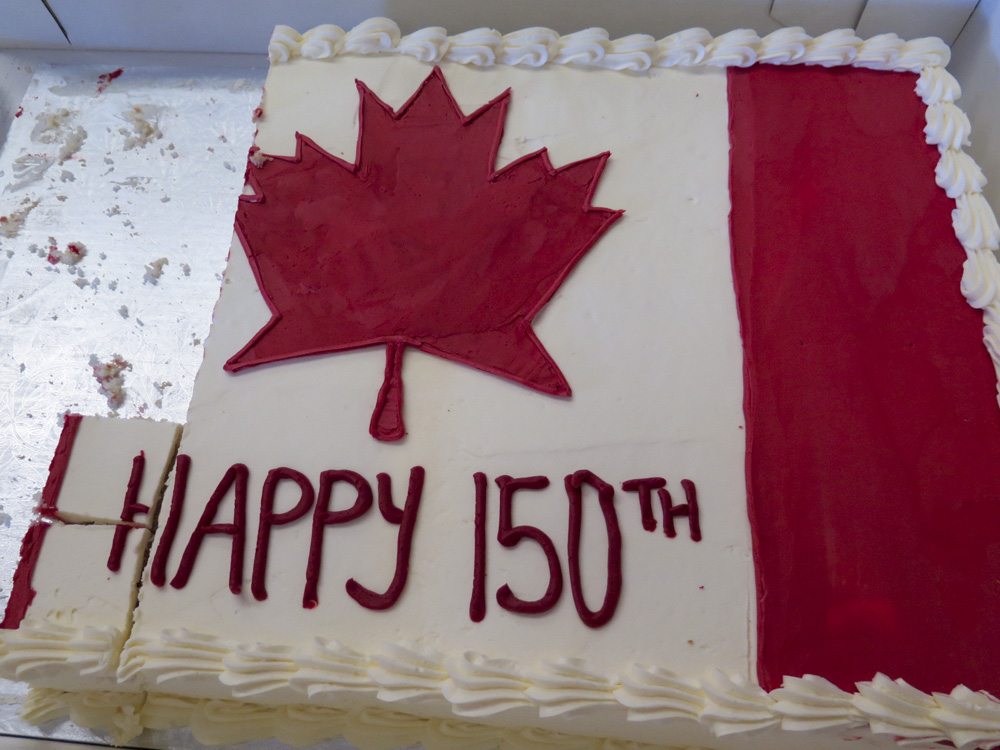 A local shop was giving away slices of a magnificent cake to all customers – a nice touch.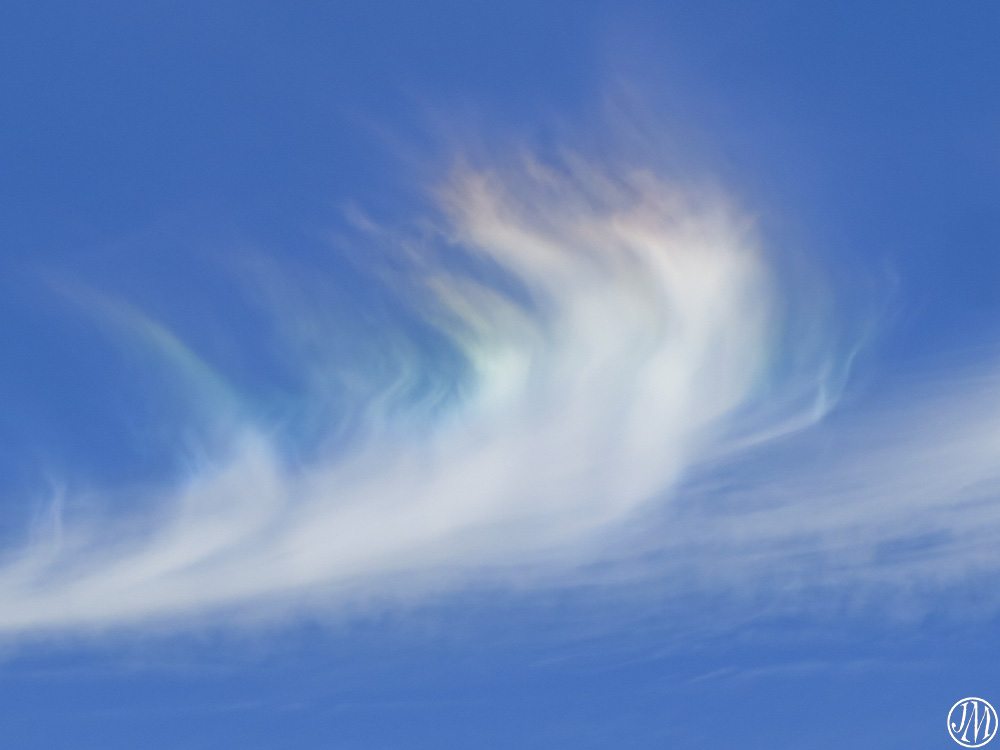 Finishing this blog with a 'storm dog' over Victoria – as though even the clouds were celebrating Canada Day.
In my next blog, I will share some of the photos of the 'Scentsational' plant garden of my friends, and a little of the local fauna on Vancouver Island.
Until then, all the best,