Dear Friends,
A brief visit to the wonderful city of Montreal gave me a chance to shoot a few photos of buildings and graffiti around town and to enjoy a little of the Summer Music Festival.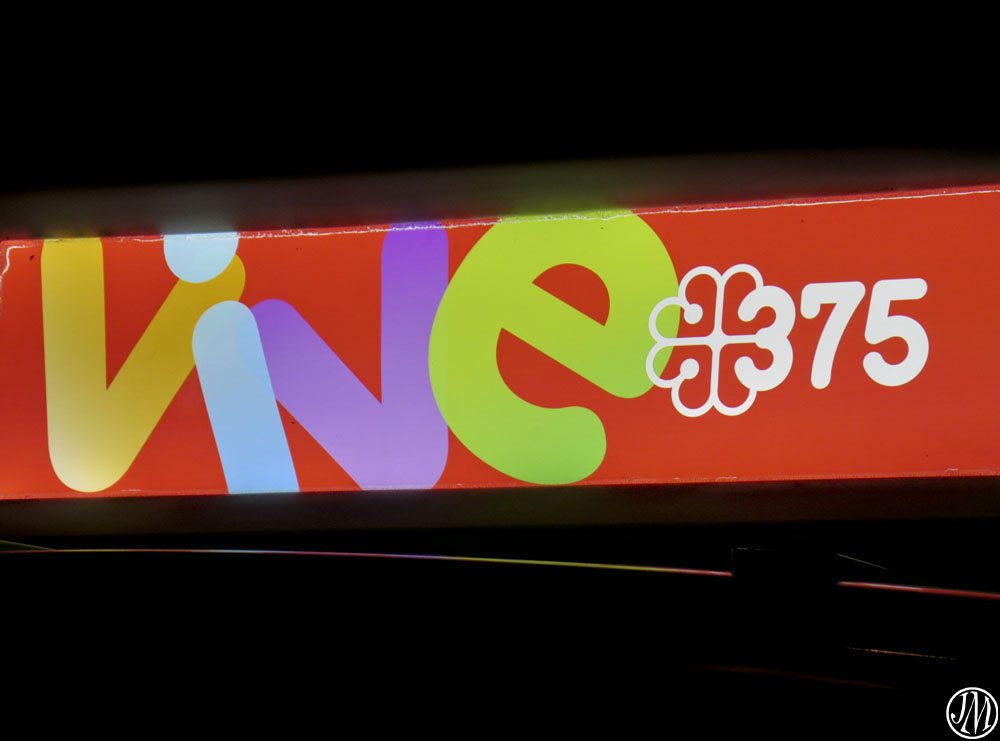 The city is celebrating its 375th anniversary.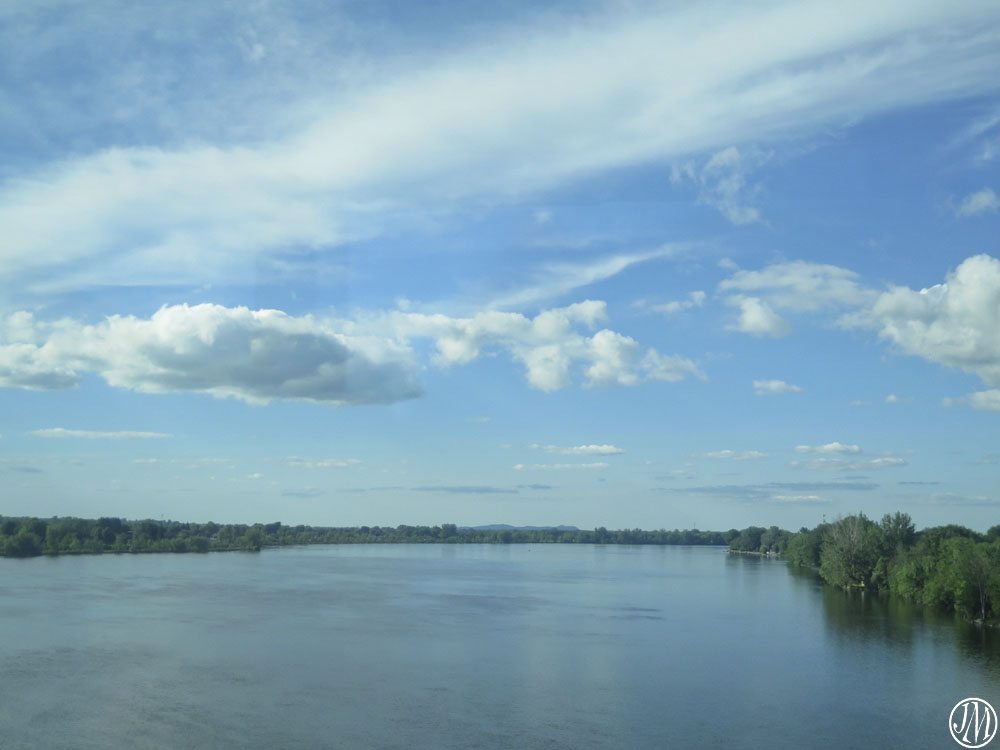 The mighty St Lawrence River close to Montreal.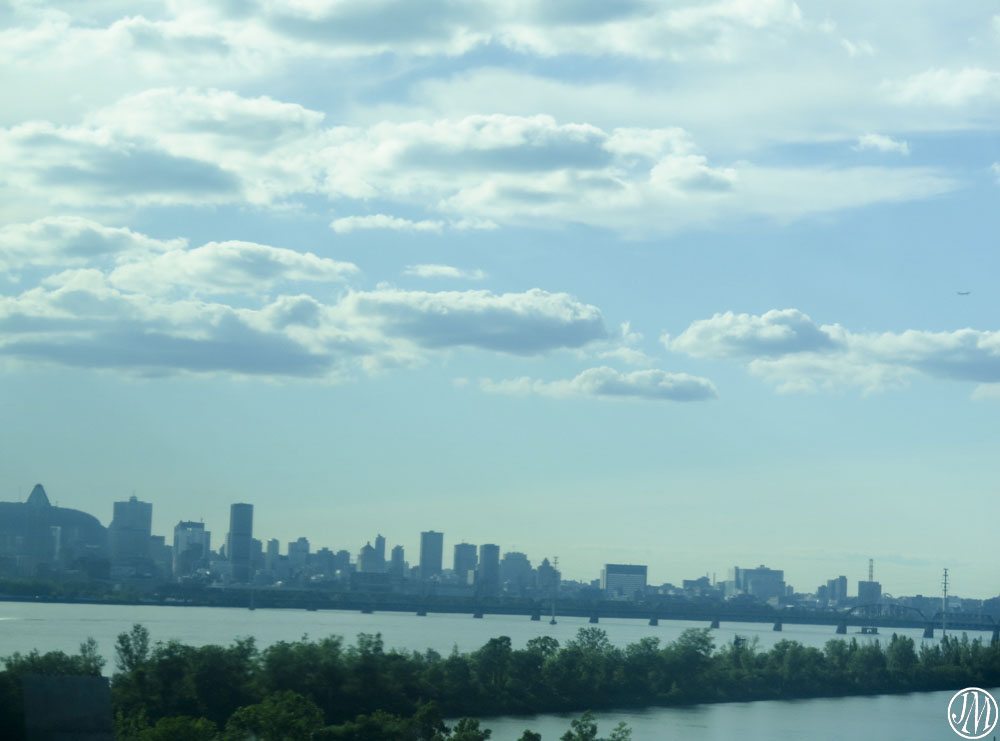 Approaching the city of Montreal.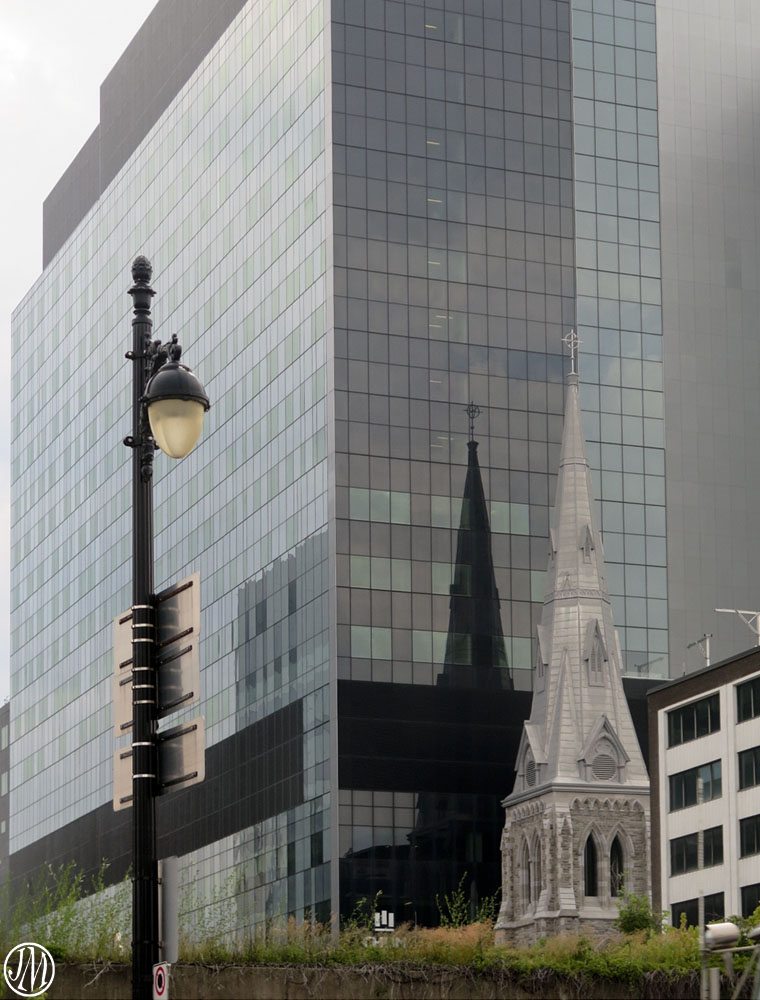 The old and the new – a church spire reflected in a modern office block.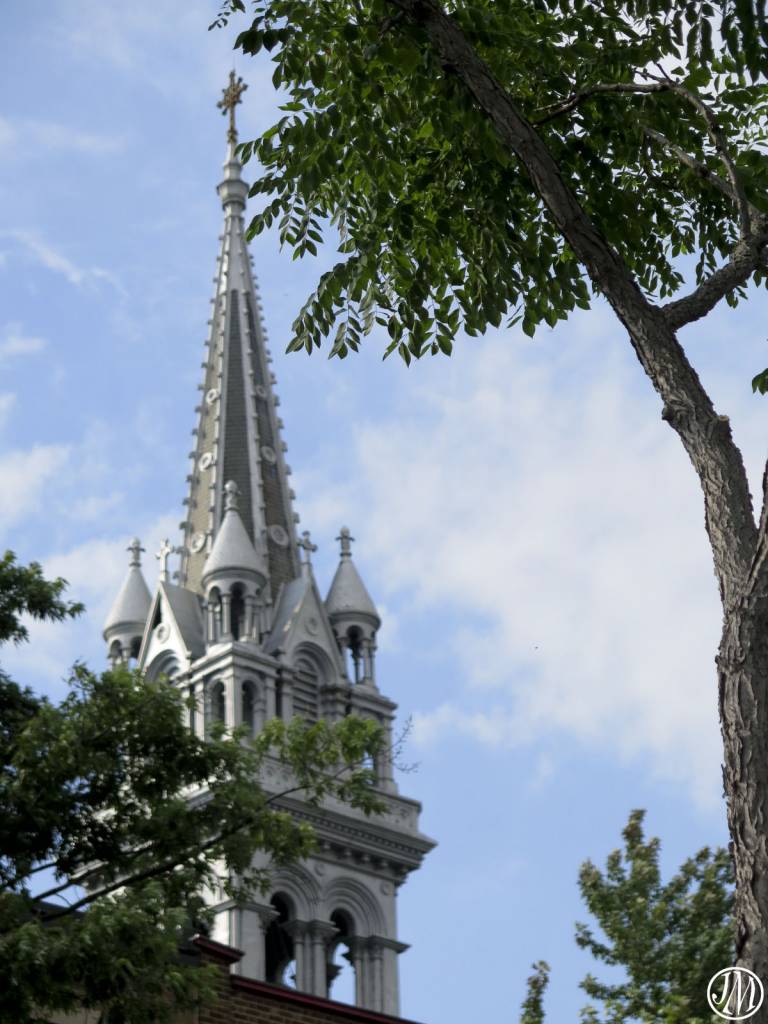 Another church spire glimpsed between the trees.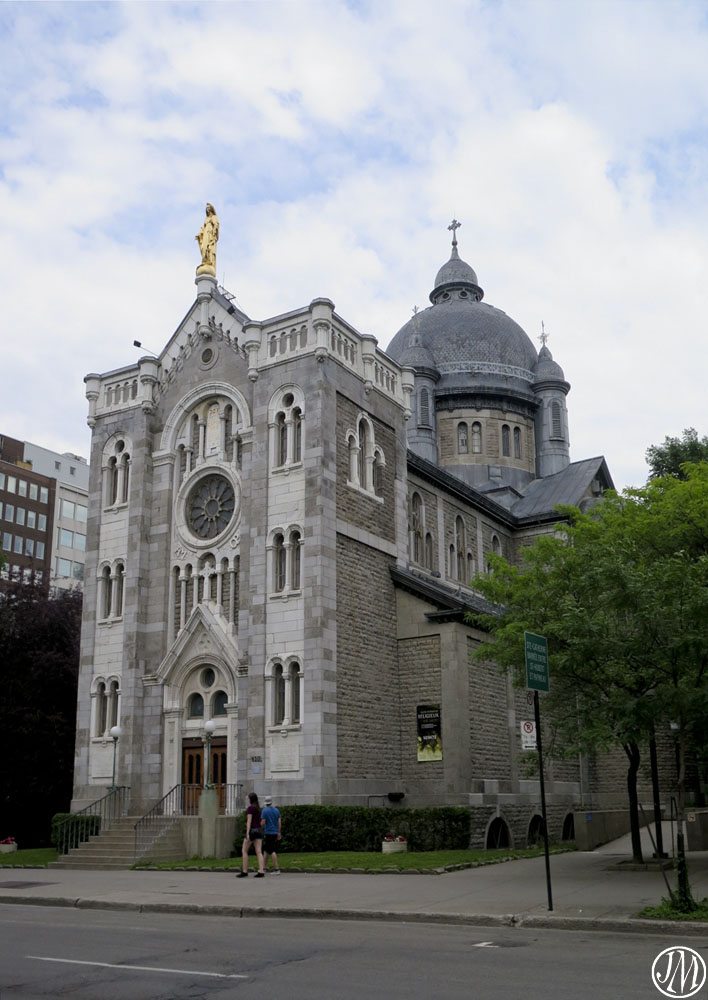 And another magnificent church … and the last religious edifice for this blog!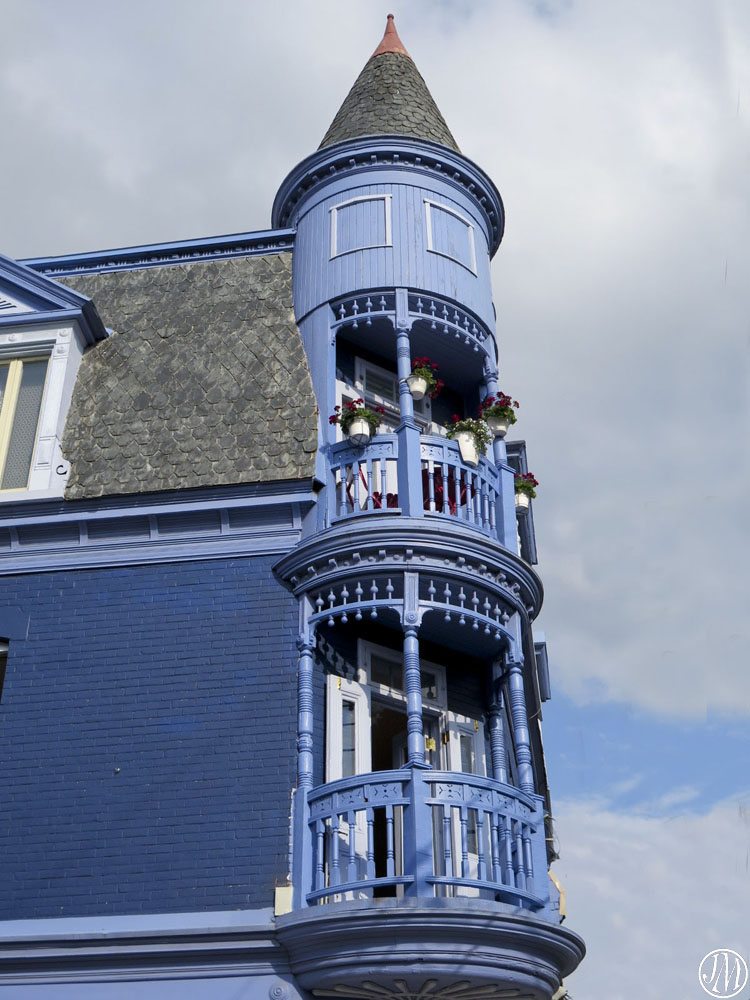 Not a great shot, but this was one of the typical houses on a street corner, with elaborate balcony.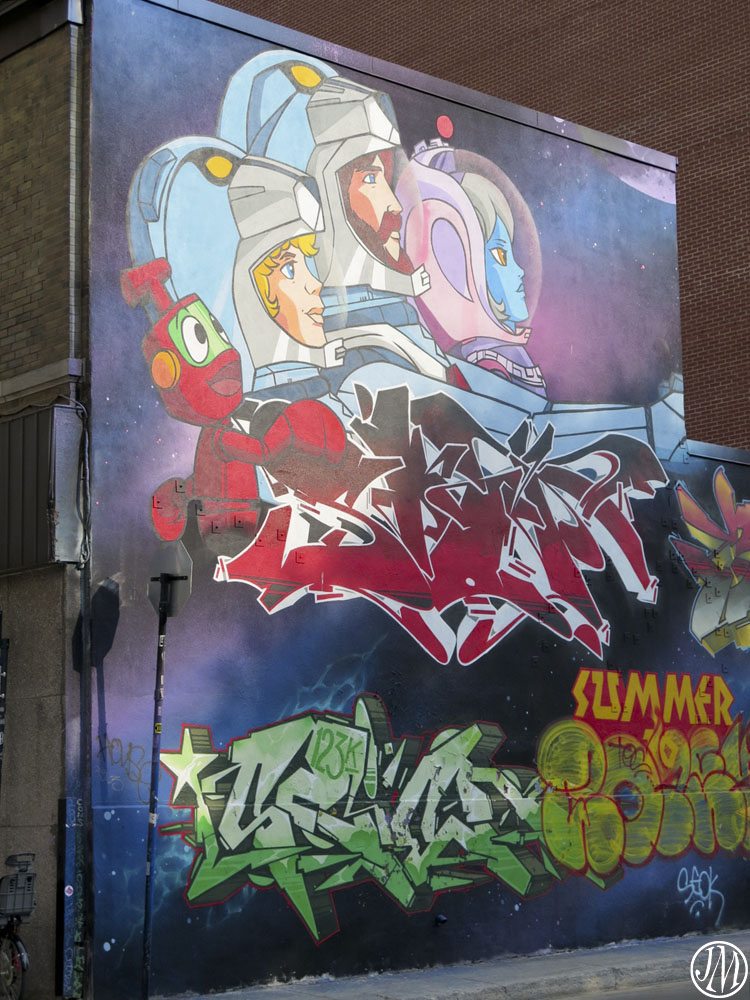 Colourful graffiti on the side of a building, reminding us it is summer.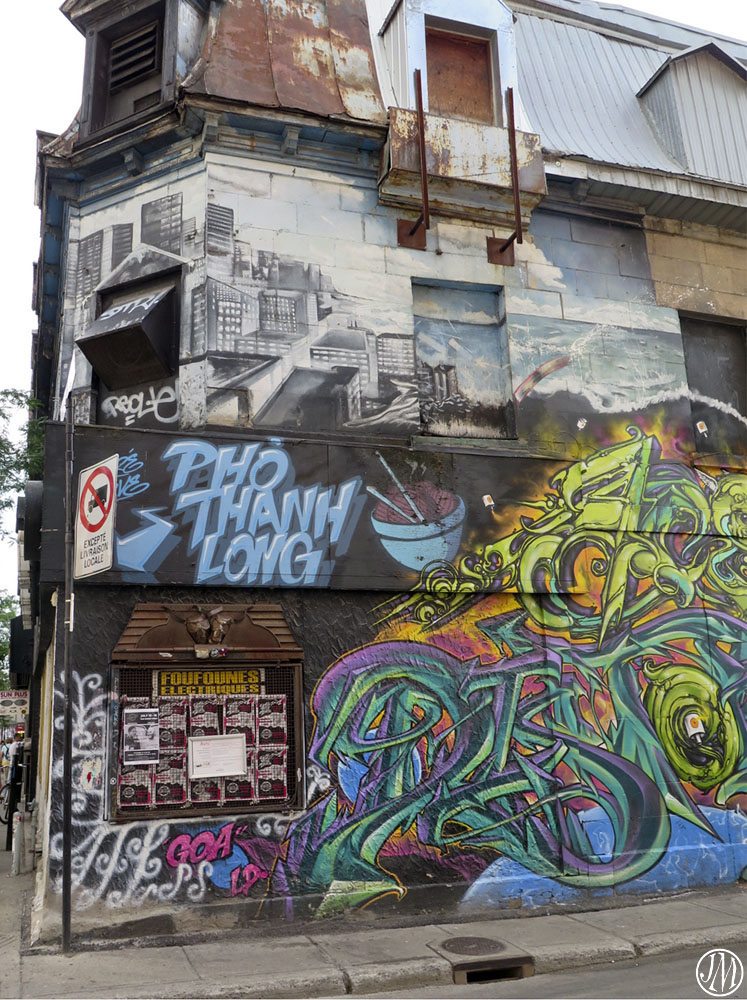 Great advertising for a Vietnamese restaurant, and the 'Foufounes Electriques'.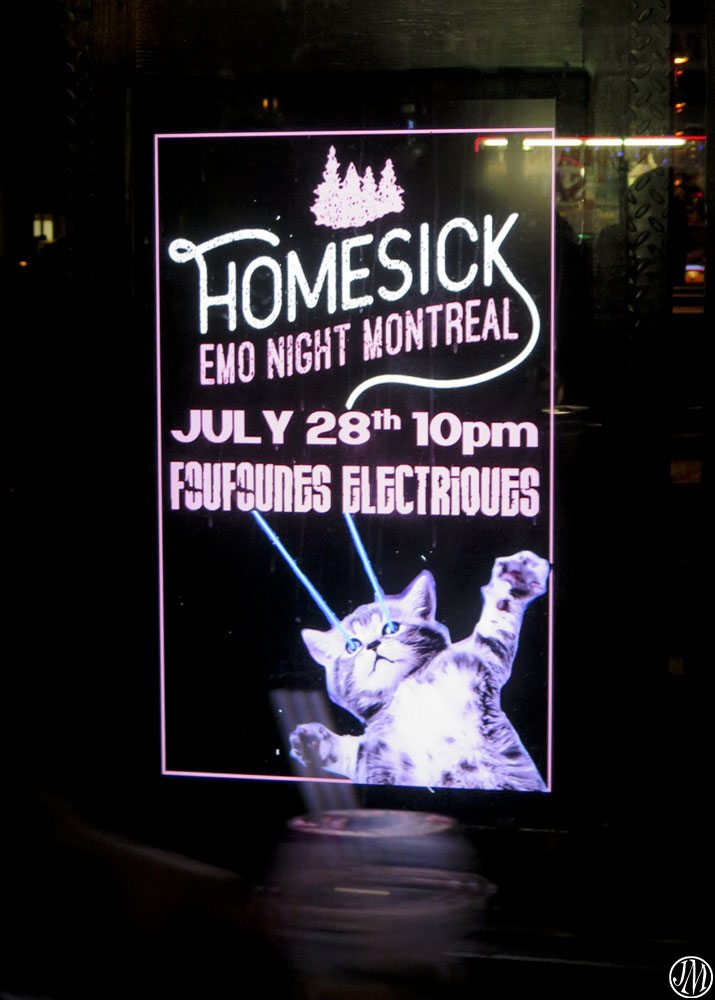 And more great advertising for the Foufounes Electriques.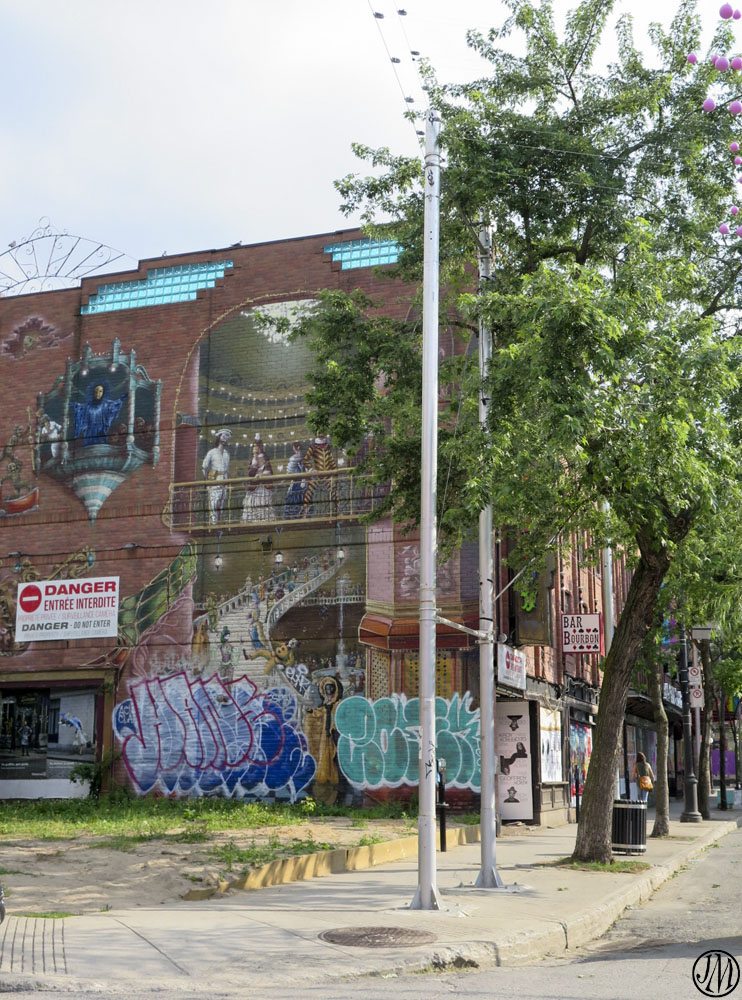 More street art on an abandoned building.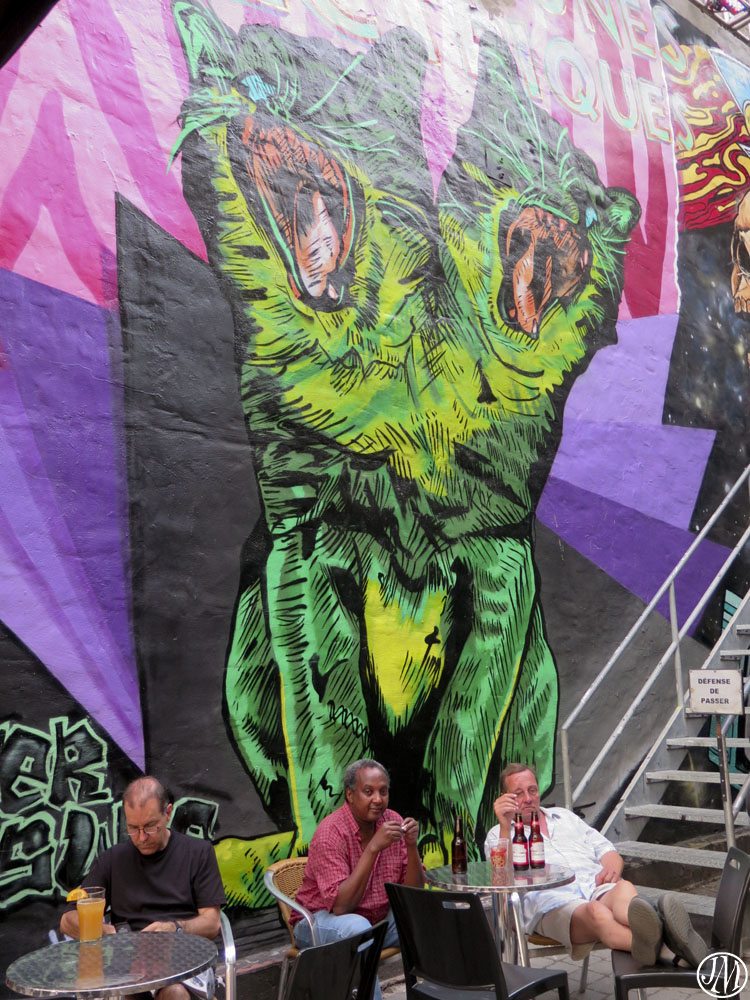 And the art was carried through into some of the street cafes like this one.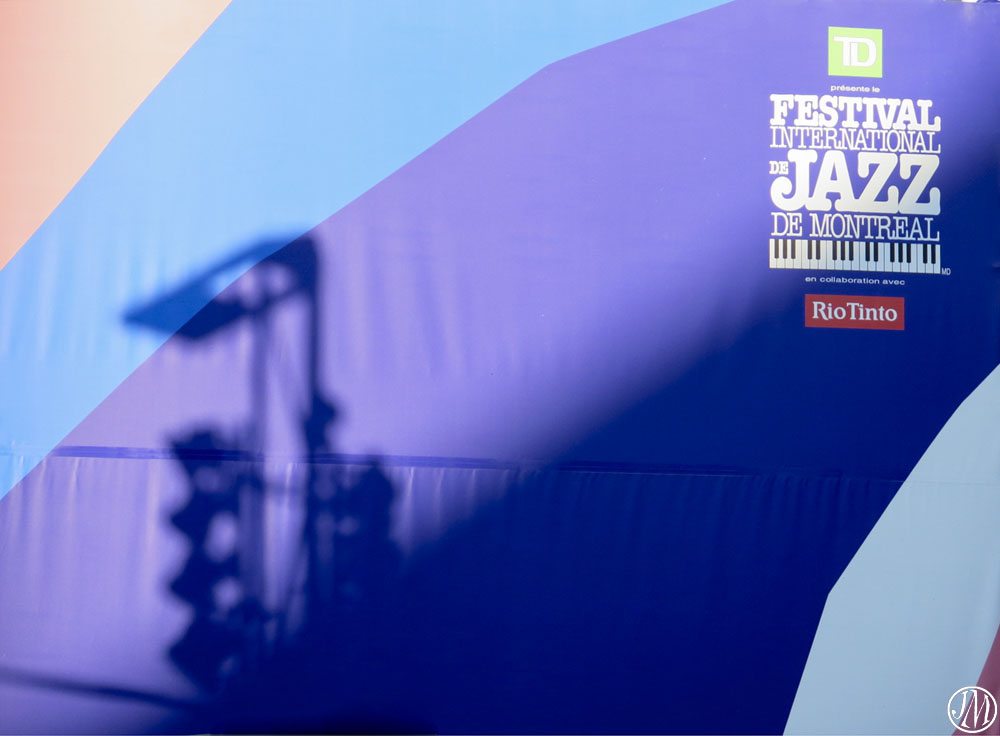 Montreal's famous Jazz Festival takes place right in the centre of town, with major stages and many street performances too.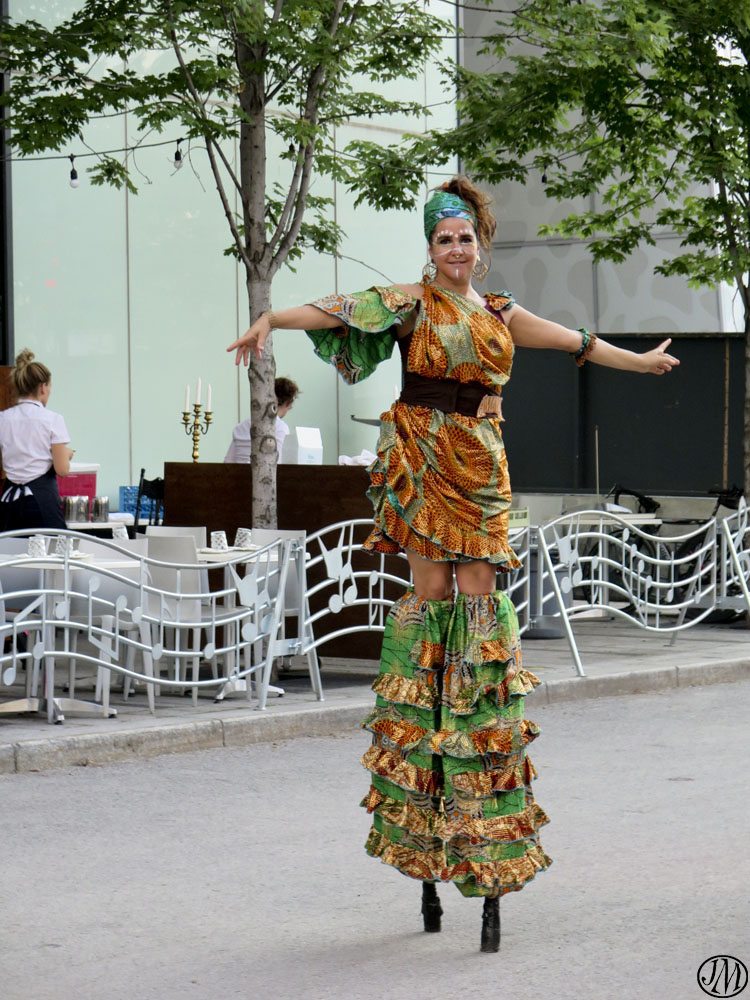 A stilt dancer amuses the passers by.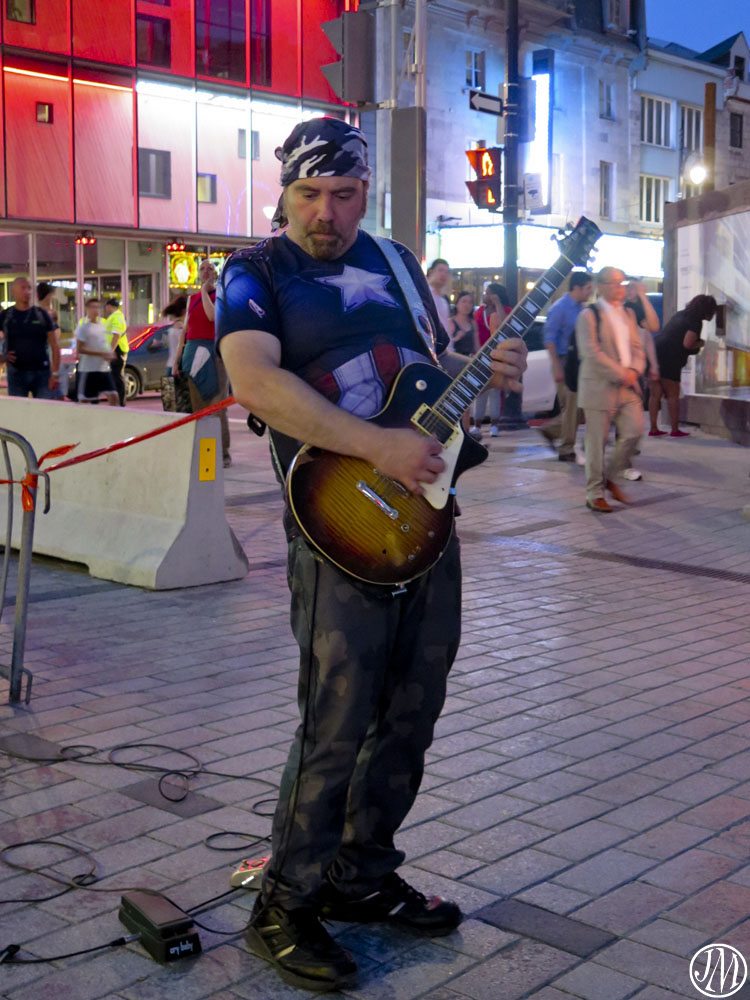 A soulful guitarist finds his spot in the street to serenade the festival goers.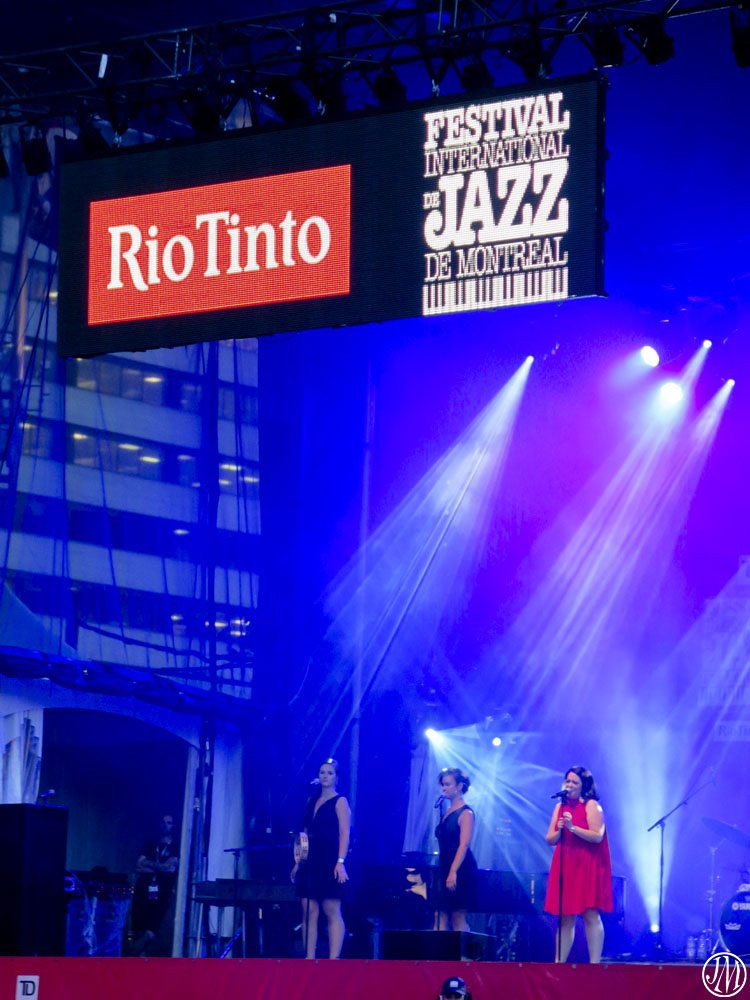 And a performance on one of the major stages catches our attention.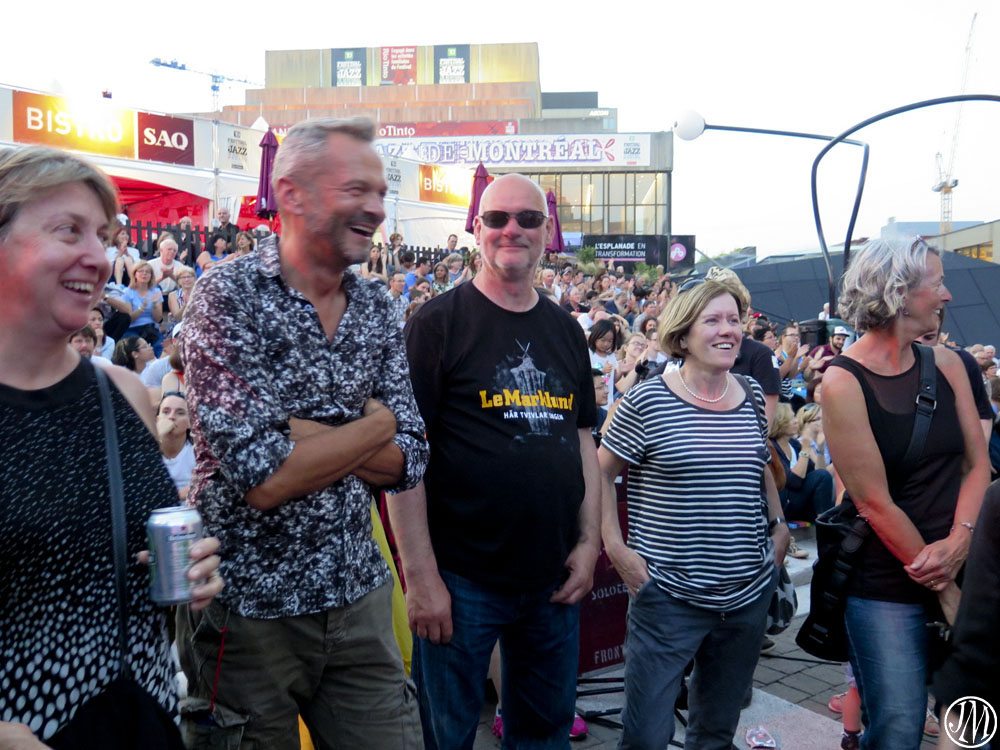 Our bunch enjoying the concert.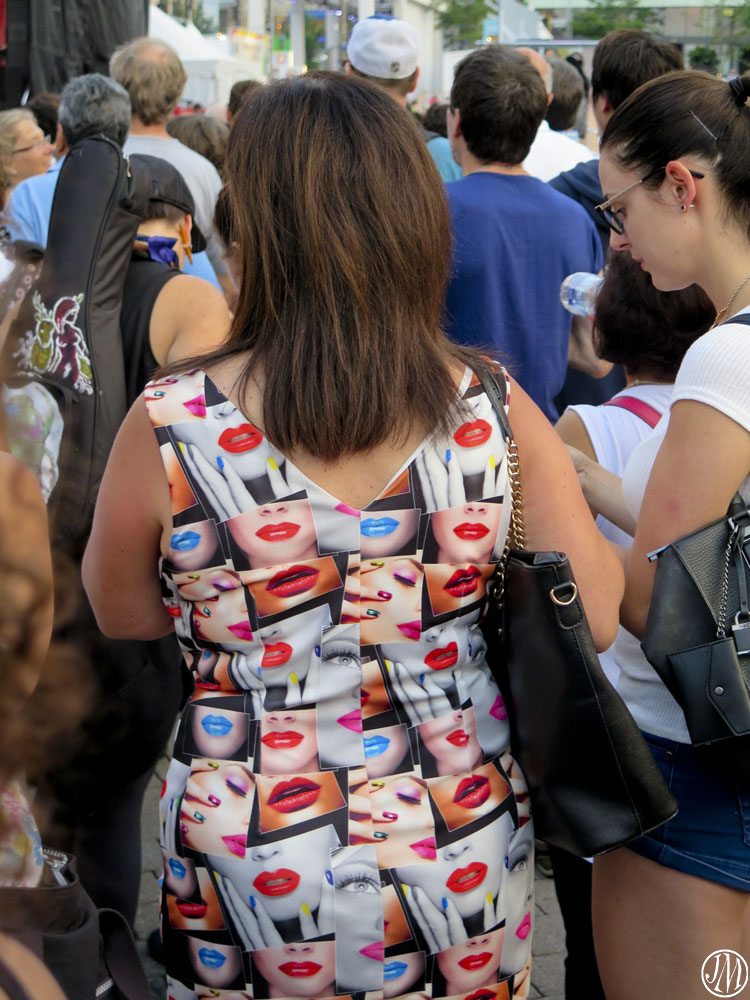 I found myself checking out some others in the audience.  What a great dress …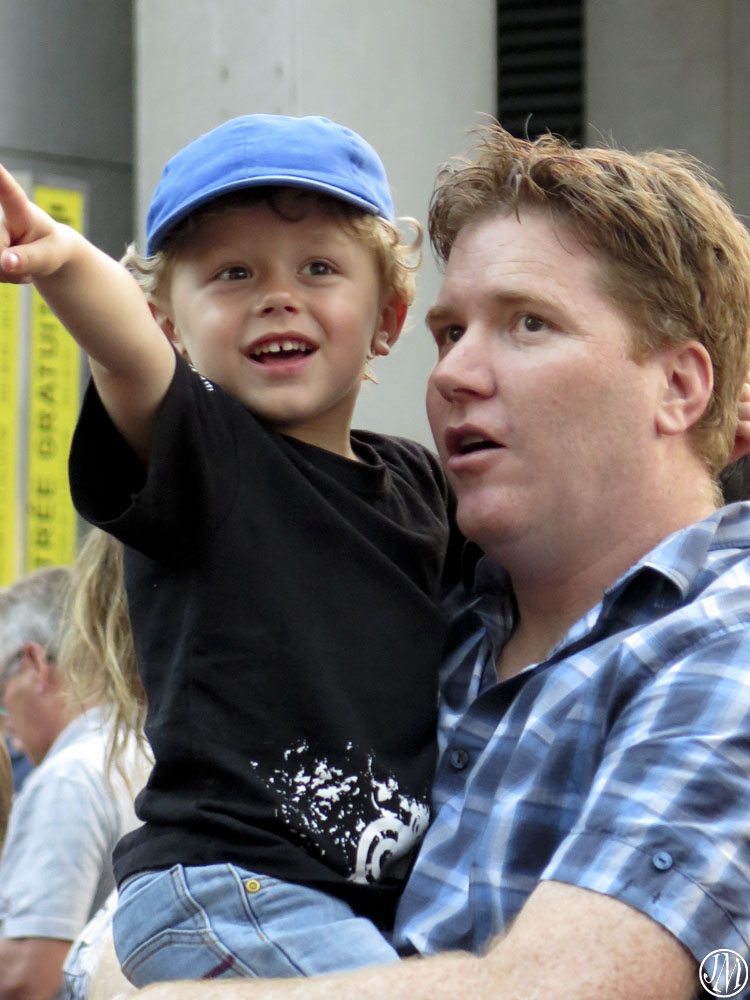 Never too young to be introduced to music by your Dad.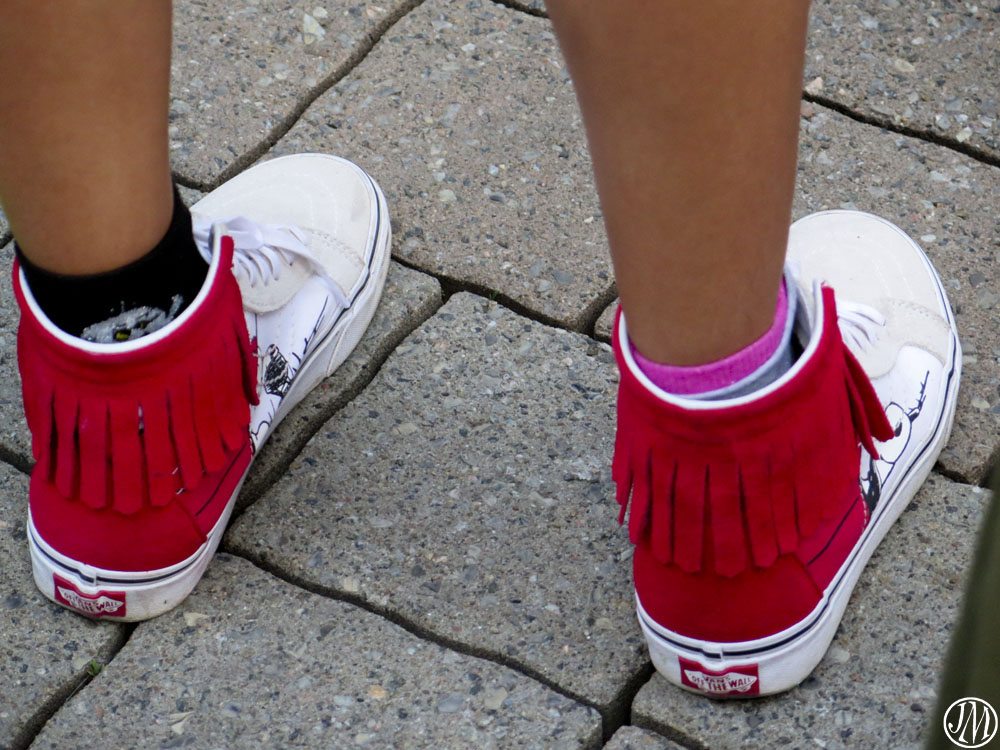 Great pair of sneakers.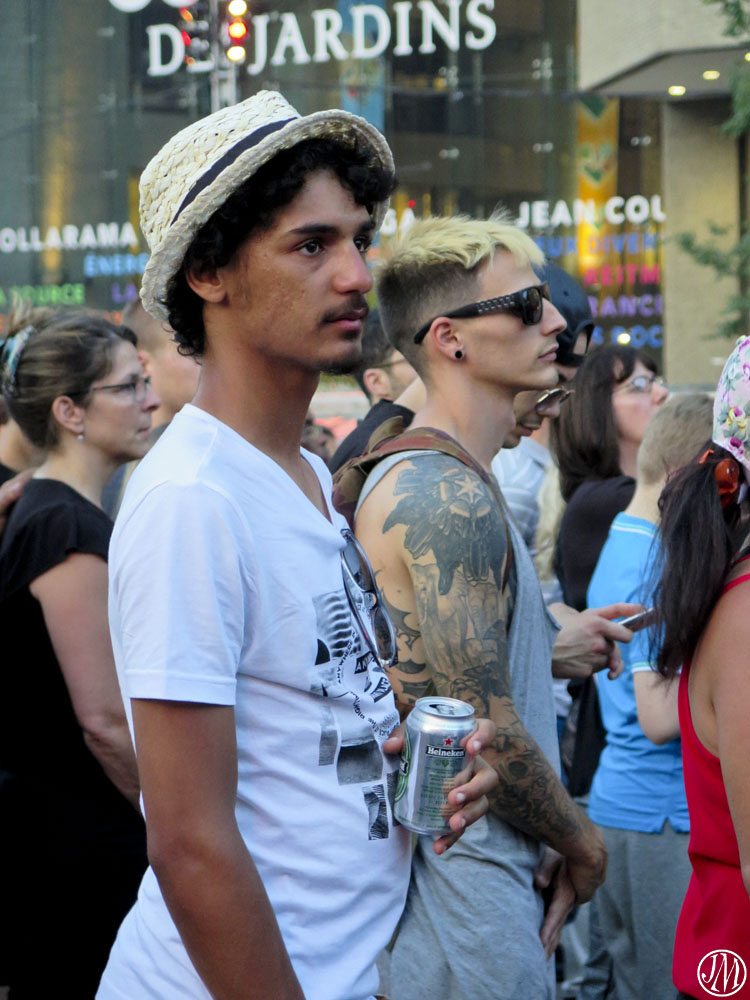 A couple of young dudes intent on the music.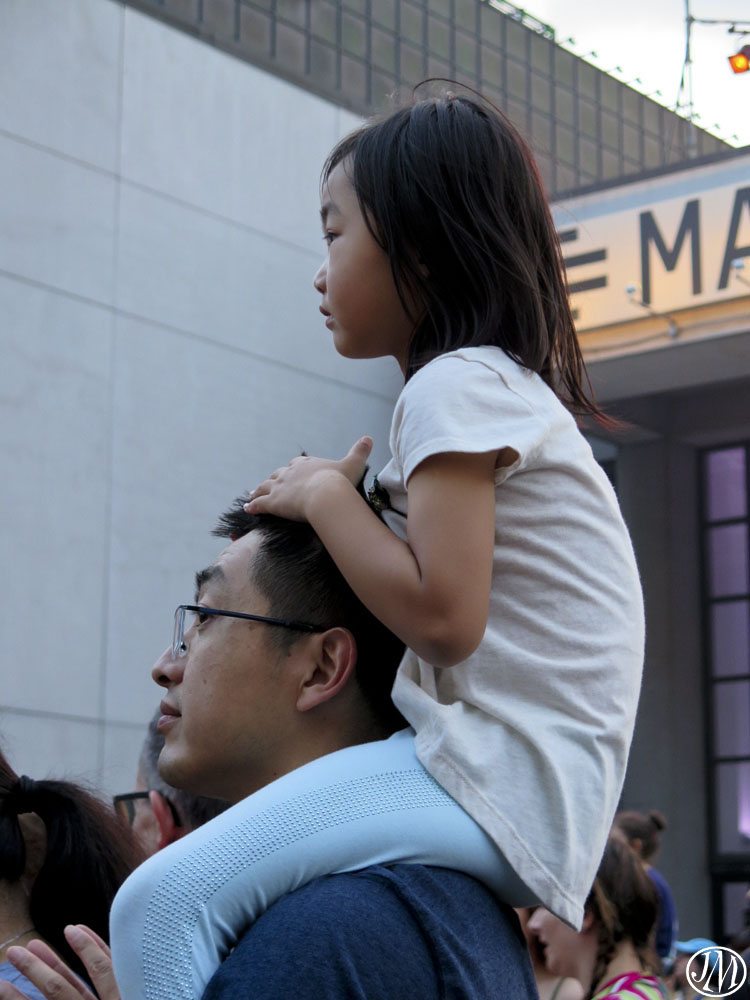 A great vantage point to watch the performance when you're still too small to see above the crowd.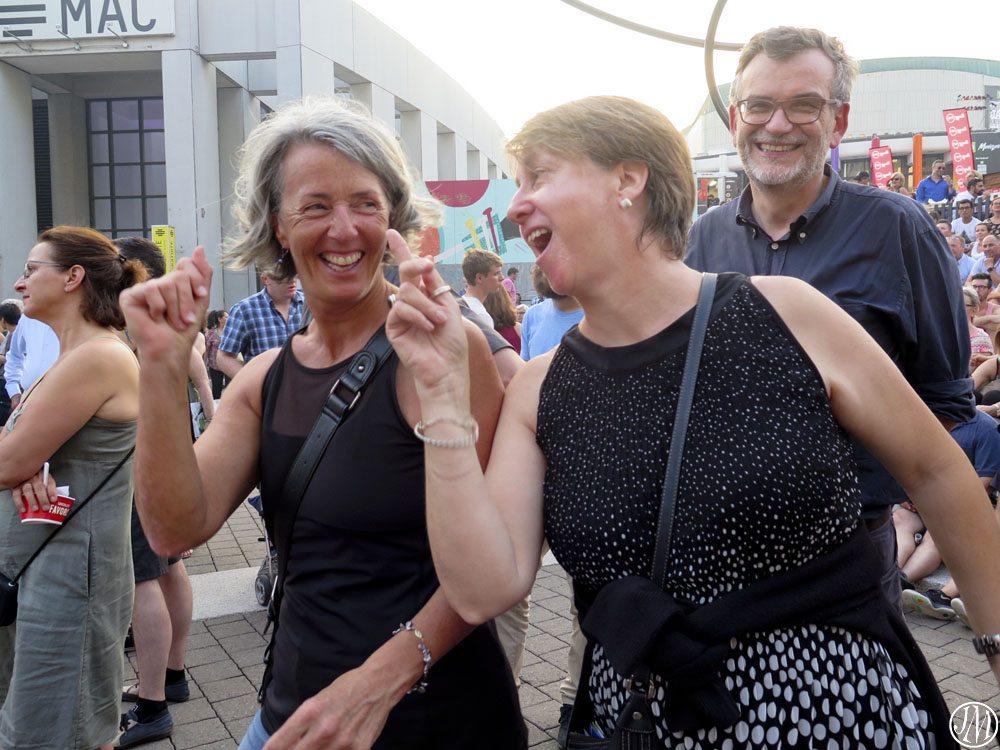 My buddies Andree, Christine and Jean-Charles enjoying the music to the max.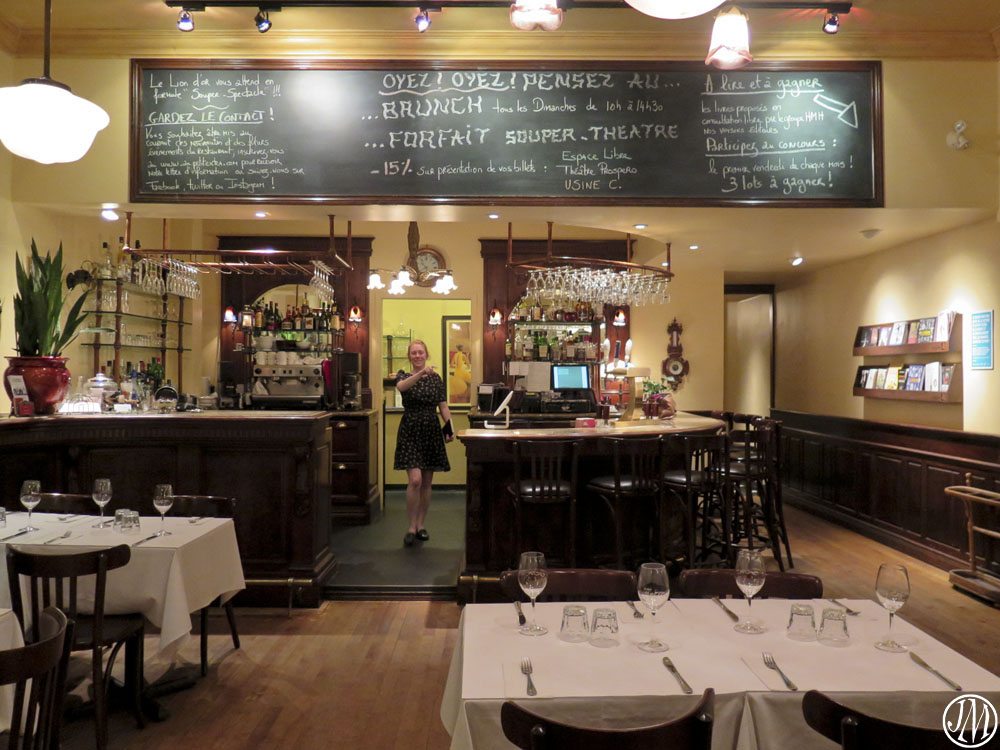 No doubt we are in a French speaking city with great restaurants as well.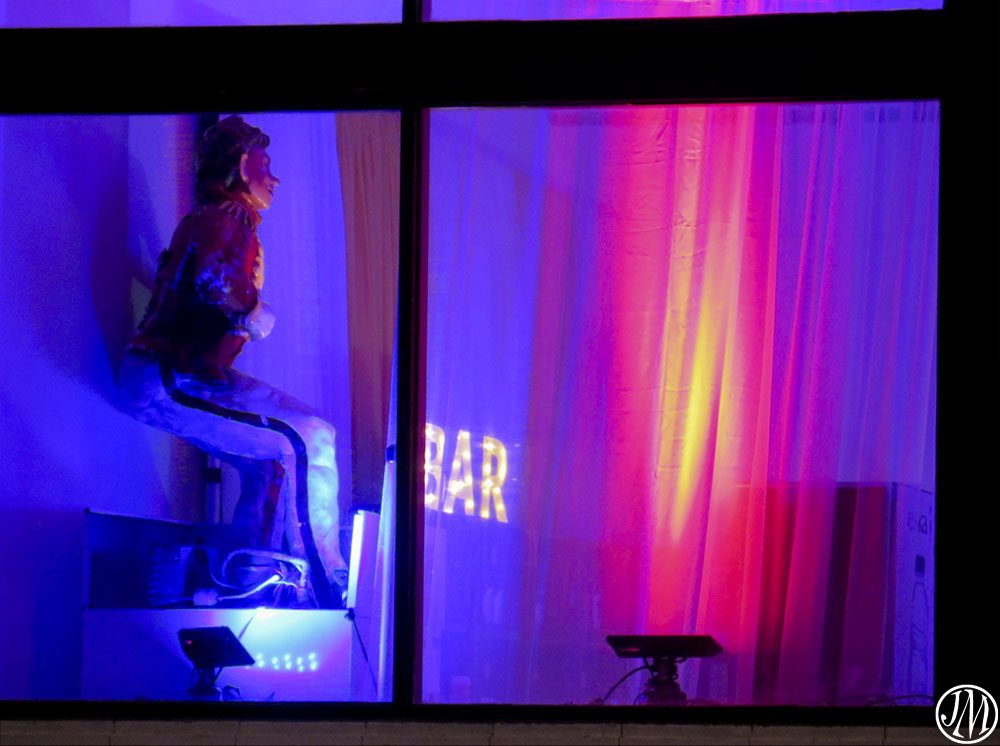 Bars open late into the night and beckoning customers.
But we were heading off to Bromont, about an hour's drive to the east of Montreal where we were all gathered to celebrate the marriage of our friends Andree and Denis.  More about this lovely event in my next blog.
Until then, all the best,