Greetings everyone,
Here are some of the animals and birds we encountered on our recent travels through four National Parks in Sabah. First up, a few birds for which I do not do justice, but managing to catch them at all I consider a bit of an achievement.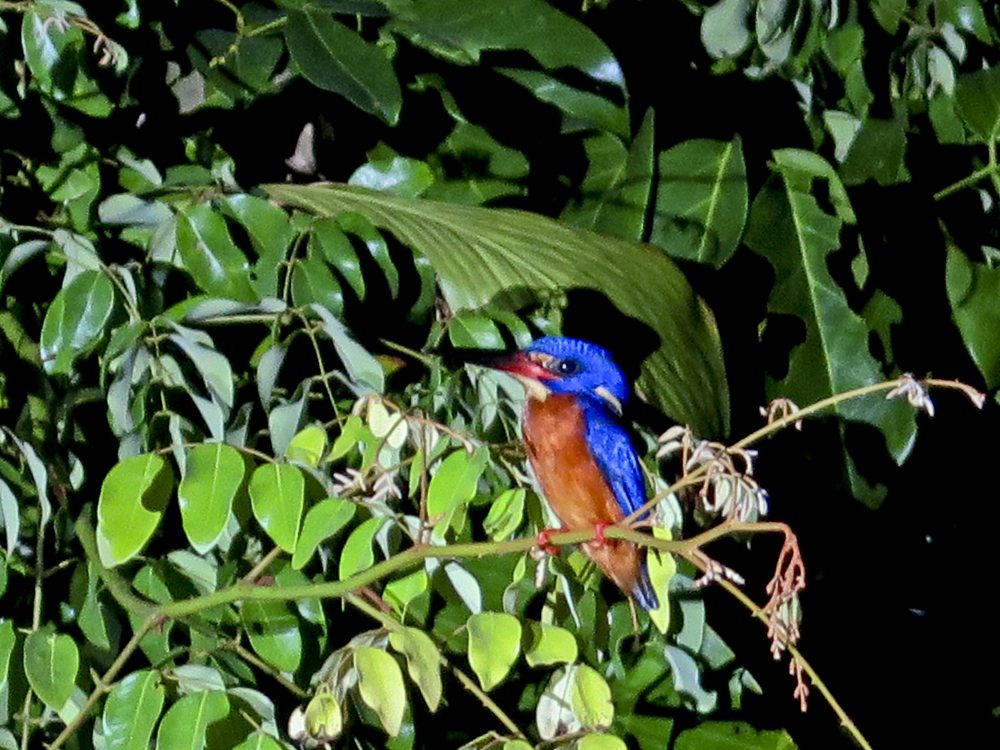 A Blue-Eared Kingfisher on the Kinabatangan River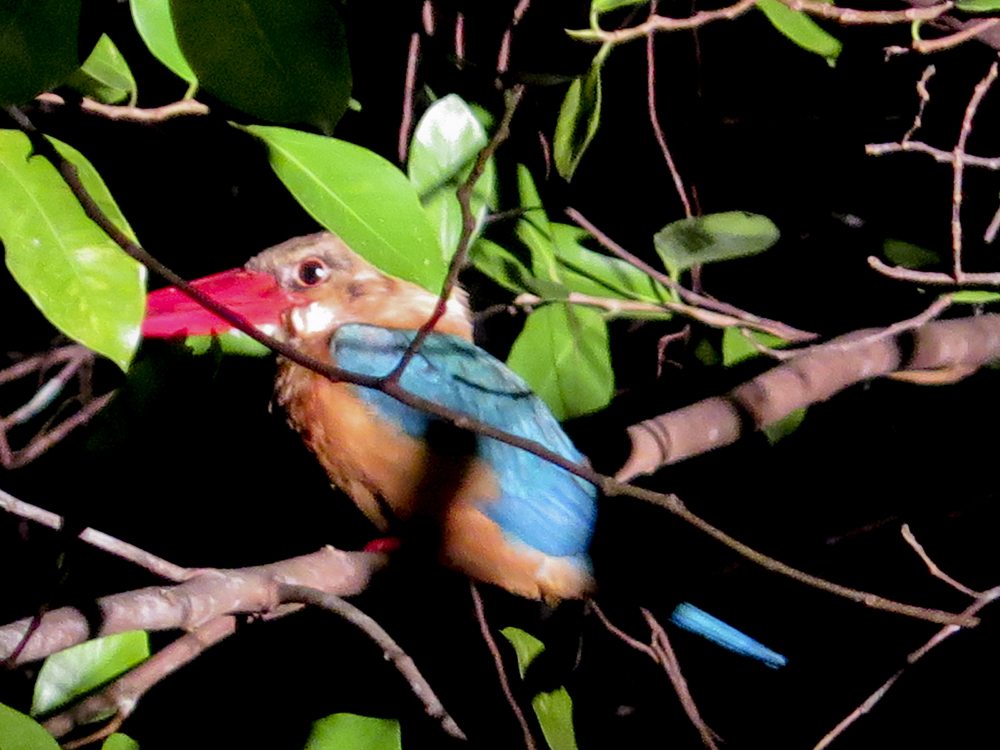 A Stork-Billed Kingfisher 'sleeping' with its eyes wide open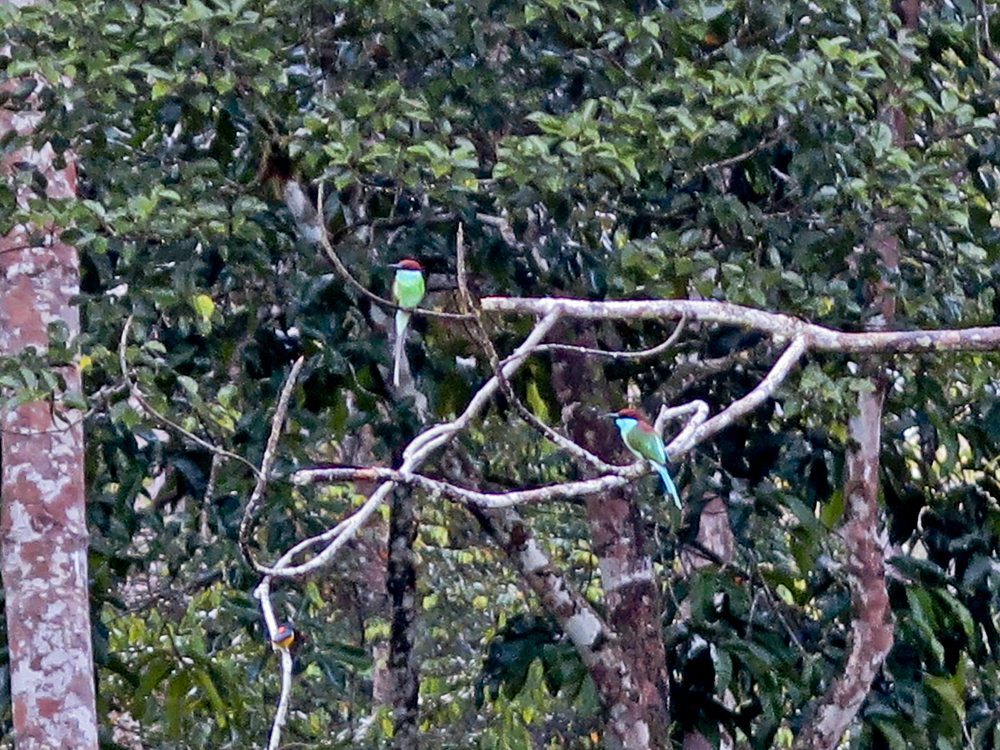 A pair of 'Blue Birds' – I am afraid I can't recall the proper name, but they were very sweet perched there together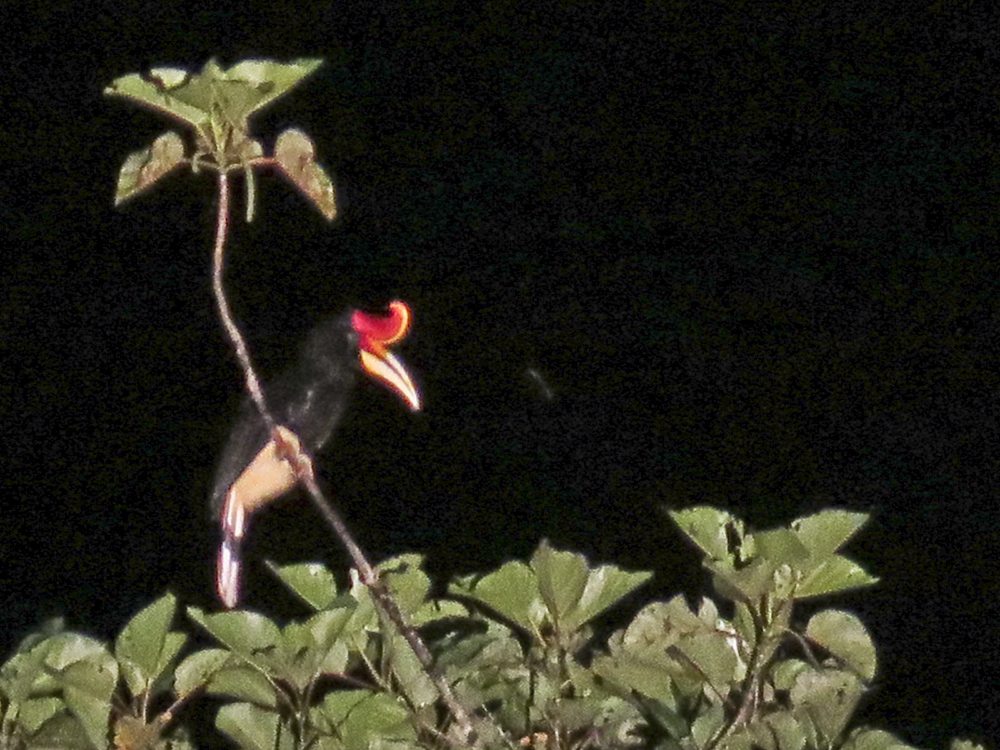 A rather blurred Rhinoceros Hornbill, but magnificent all the same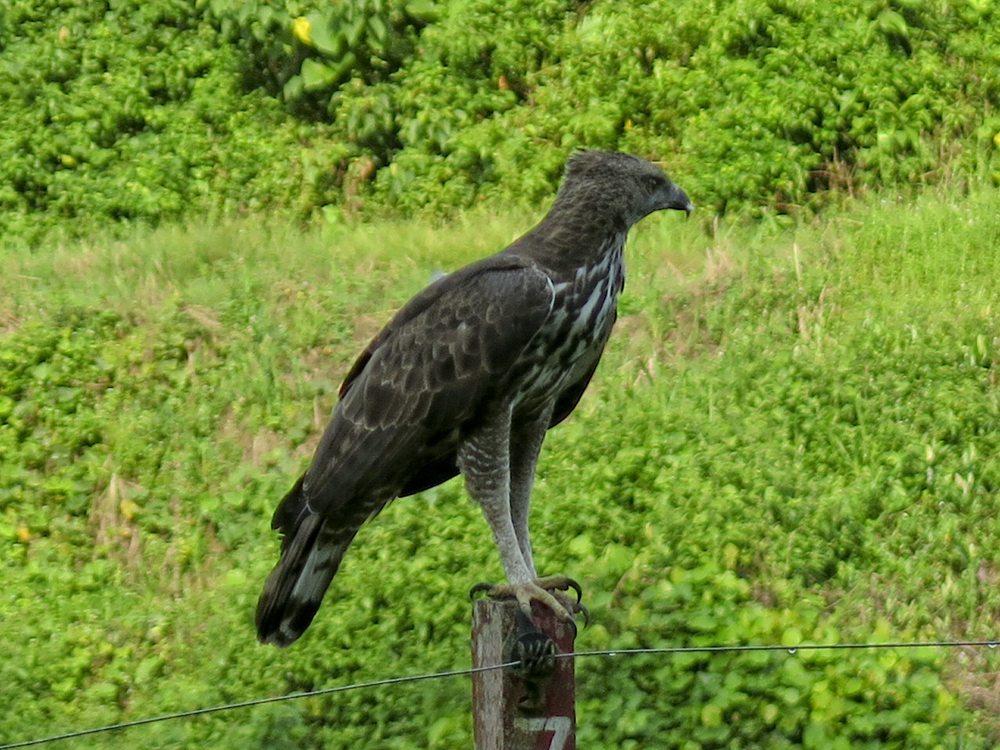 An elegant Changeable Hawk Eagle in the Danum Valley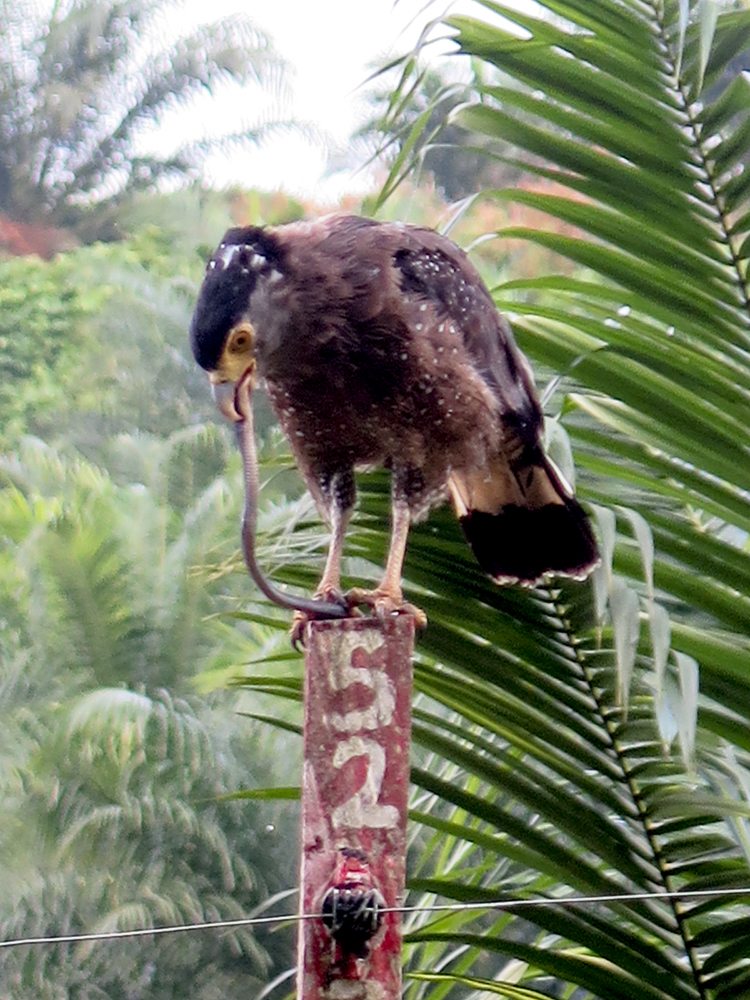 A Crested Serpent Eagle living up to its name
Next up are some of the other creatures found in the wetlands and in the rainforests of Sabah and which we were fortunate enough to encounter on one or other of our expeditions.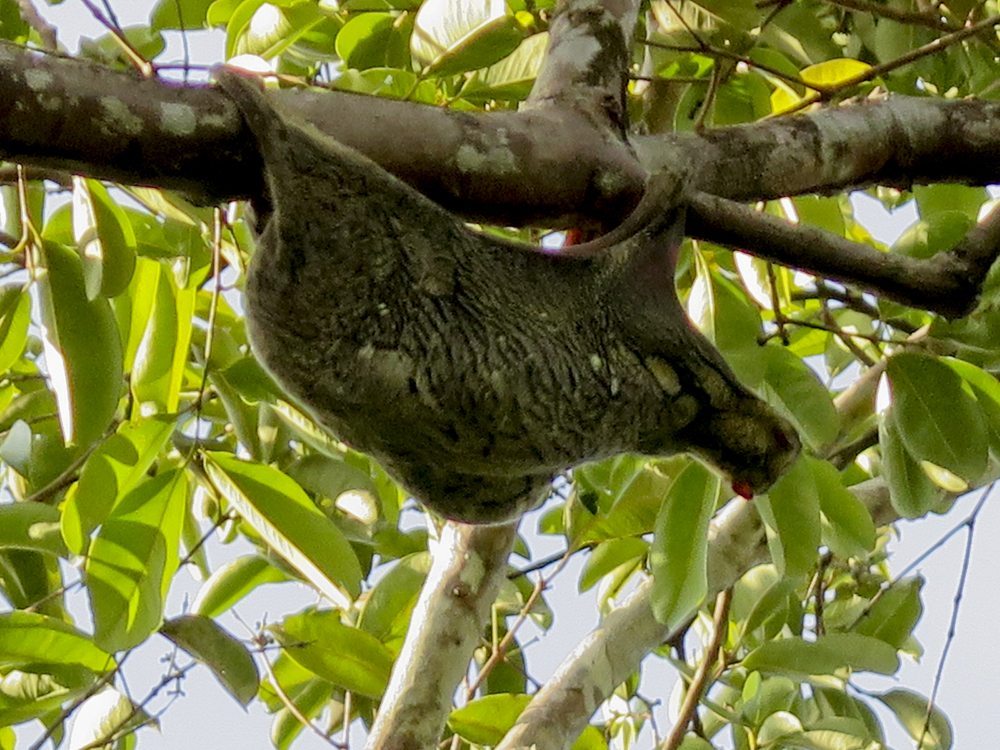 A Colugo (aka Flying Lemur) hanging upside down in a tree with the light shining through his ear lobe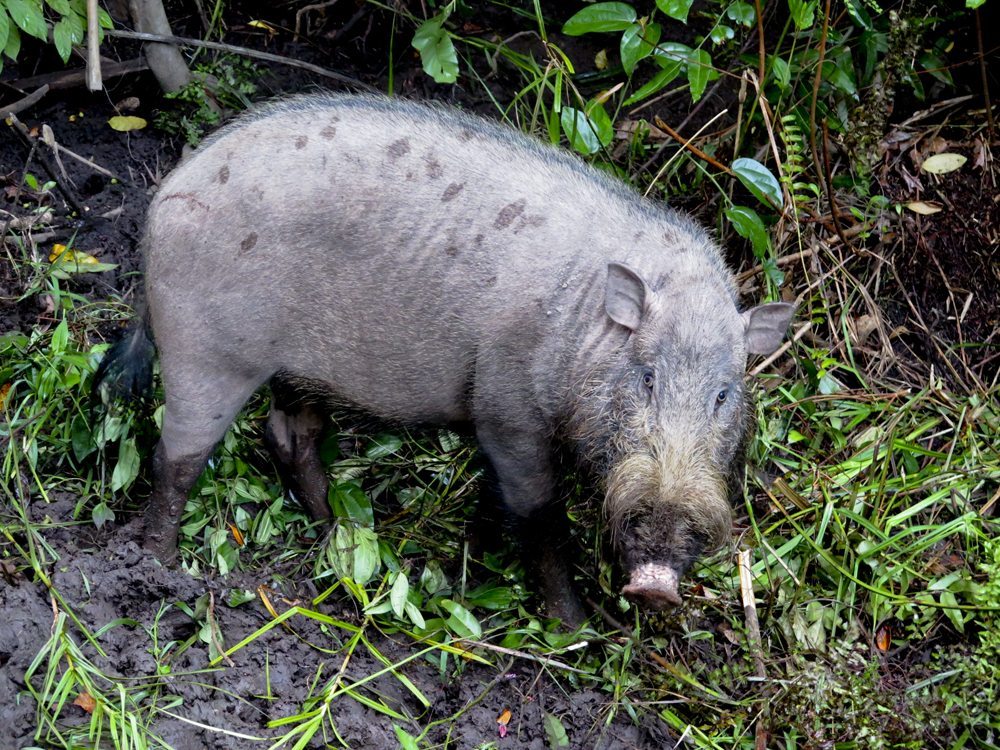 A Bearded Pig foraging for his next meal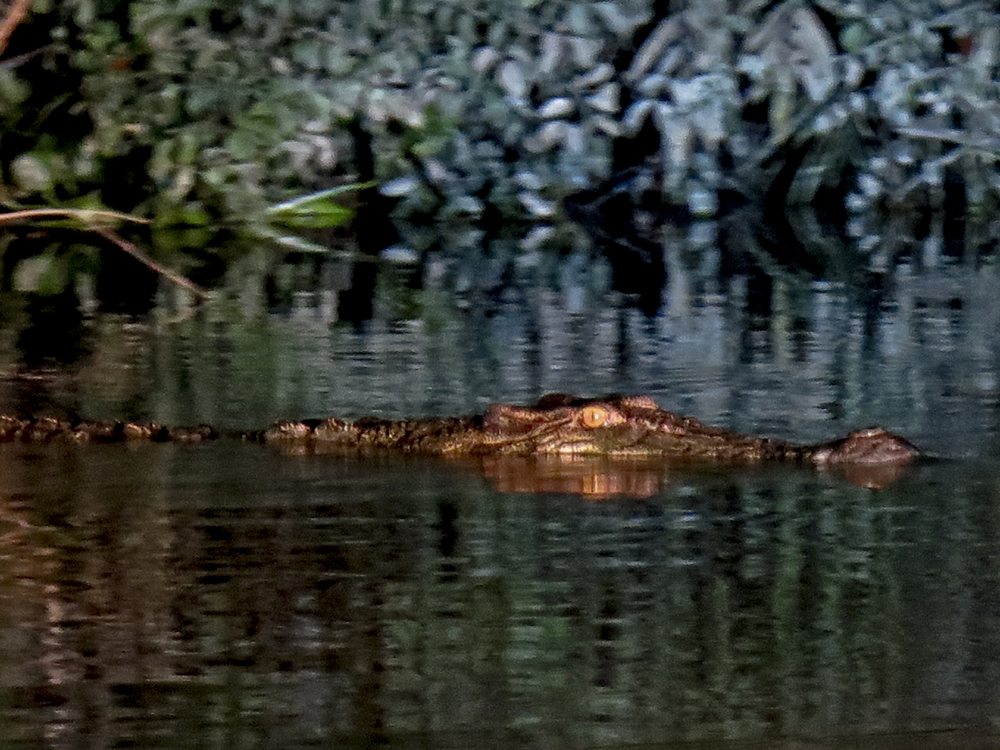 An Aligator caught in the spotlight at the edge of the Kinabatangan River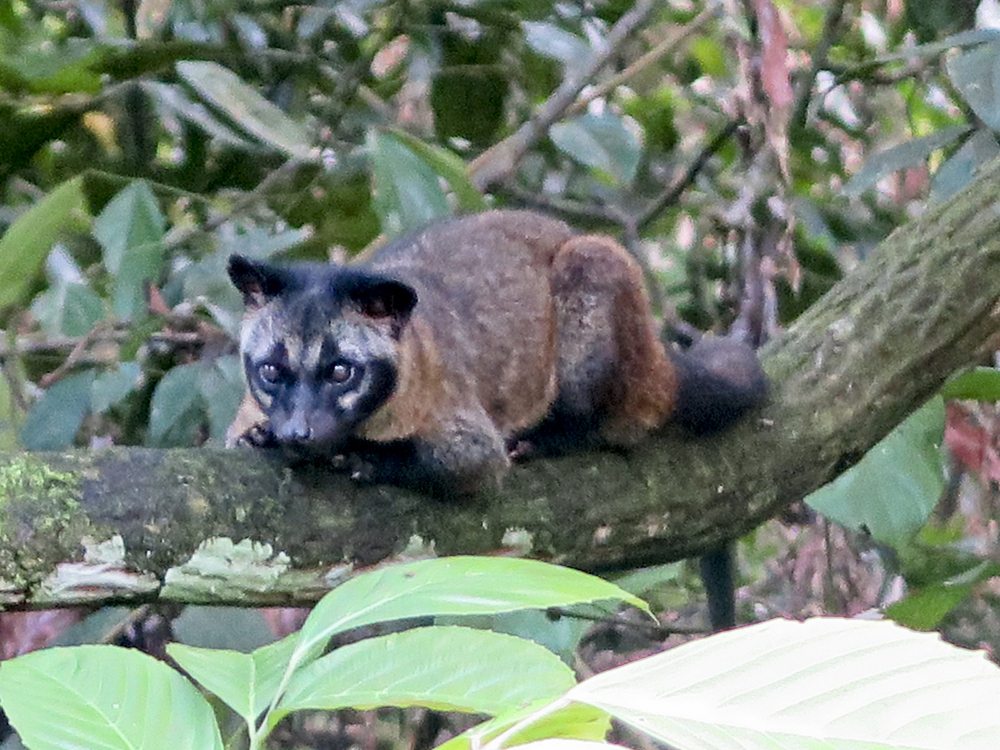 A Masked Palm Civet resting (or perhaps posing for us) on a branch in the Danum Valley
Then there were some bigger animals too, the Sunbears at the Rehabilitation Centre in Sepilok and the lone male elephant who enjoyed squelching through the new extrusions of the mud volcano at Tabin Wildlife reserve.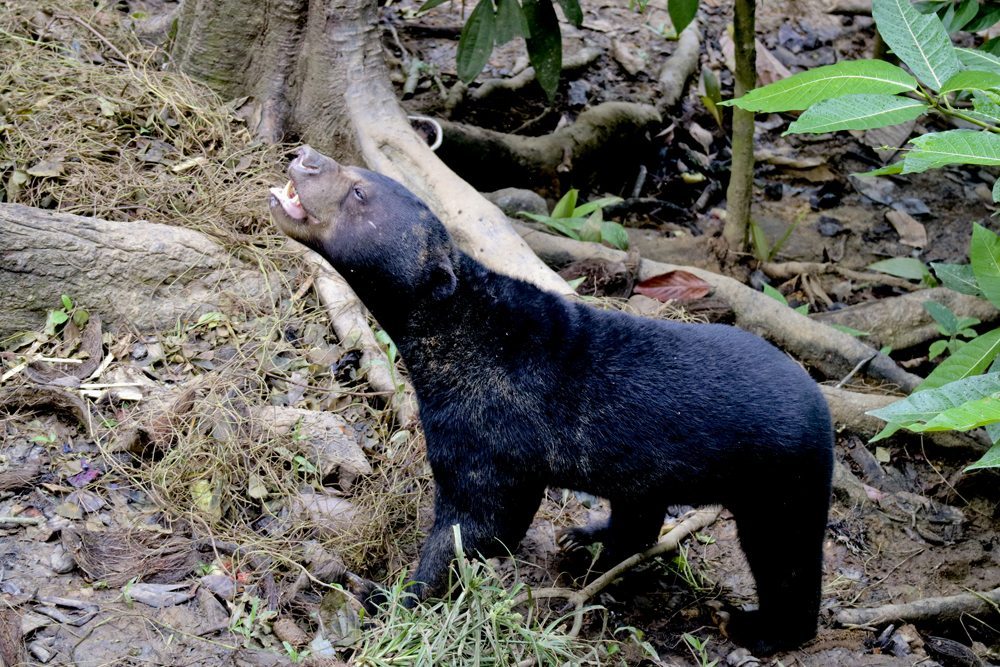 A young Sunbear sniffing the early morning air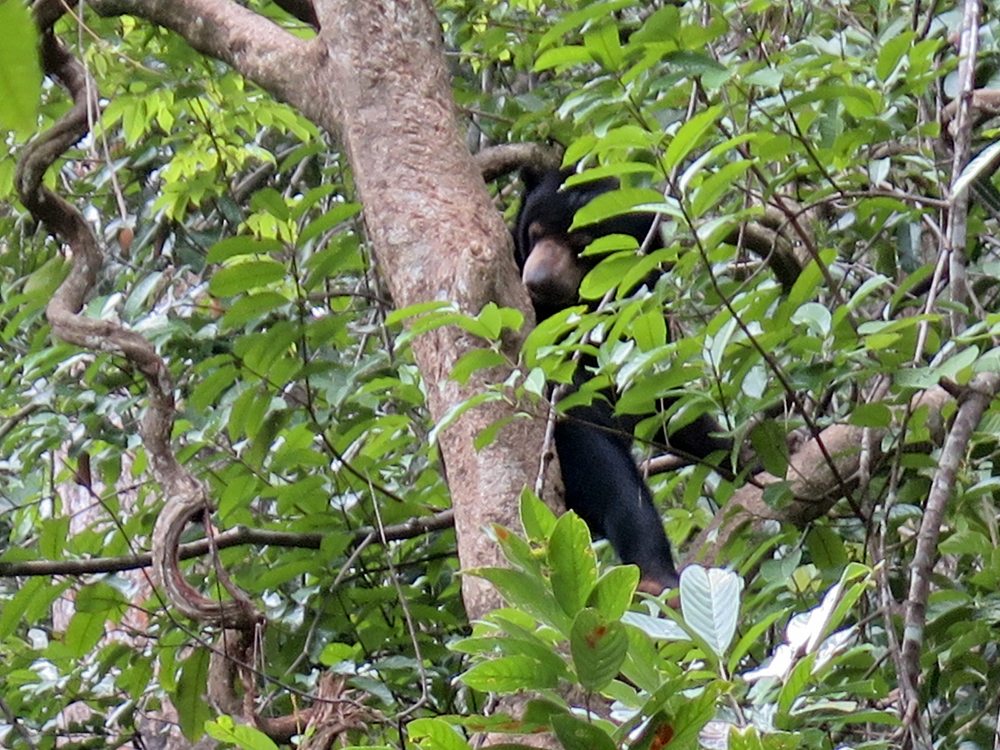 A Sunbear looks down from his position high in a tree
A Borneo Pygmy elephant already well muddied, even his long tail, at the mud volcano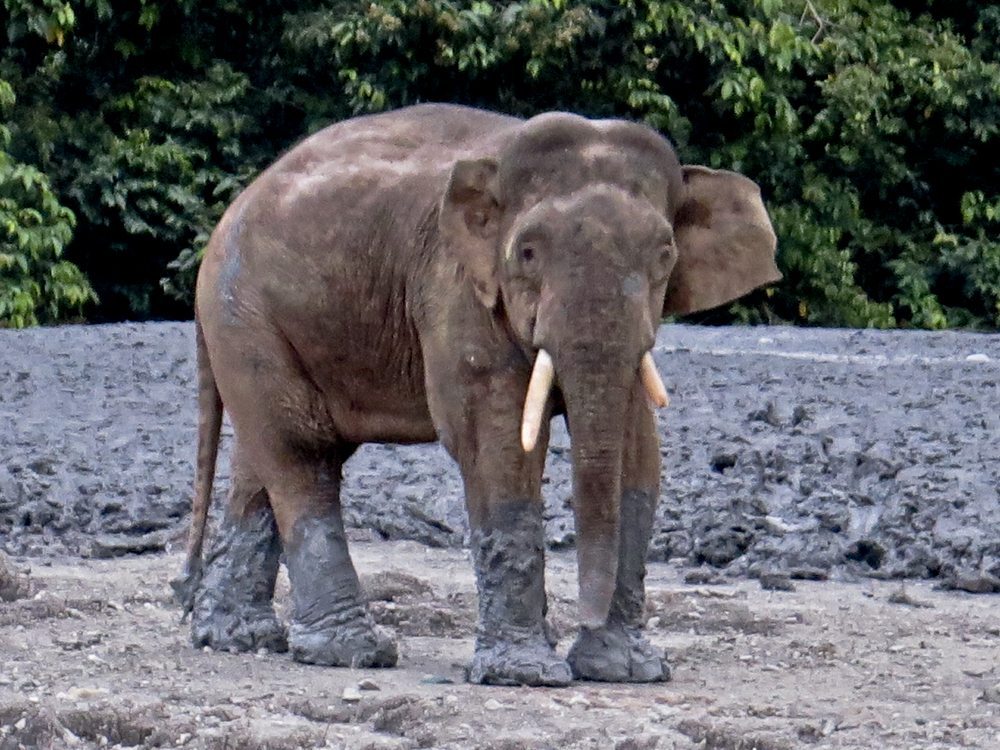 The elephant was very well aware of his audience in the watchtower, so we remained wary and made a quick getaway
And then, of course, there were the monkeys – long and pig-tailed macaques who were very playful, maroon langurs
(aka red-leaf monkeys) who dared to come quite close and the wonderful, but more elusive proboscis monkeys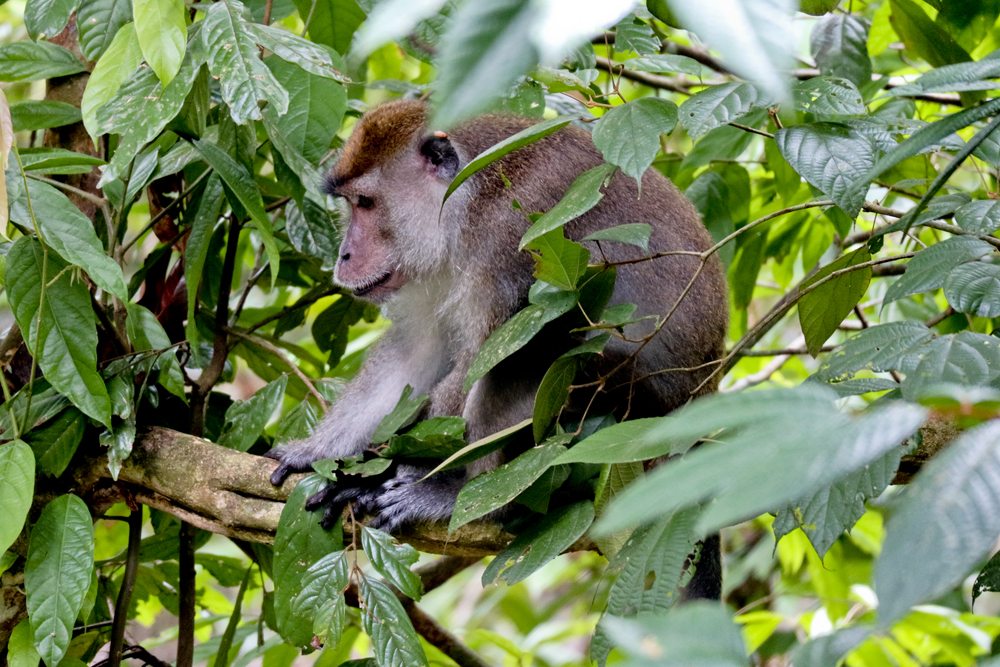 A Long-tailed Macaque monkey amid the foliage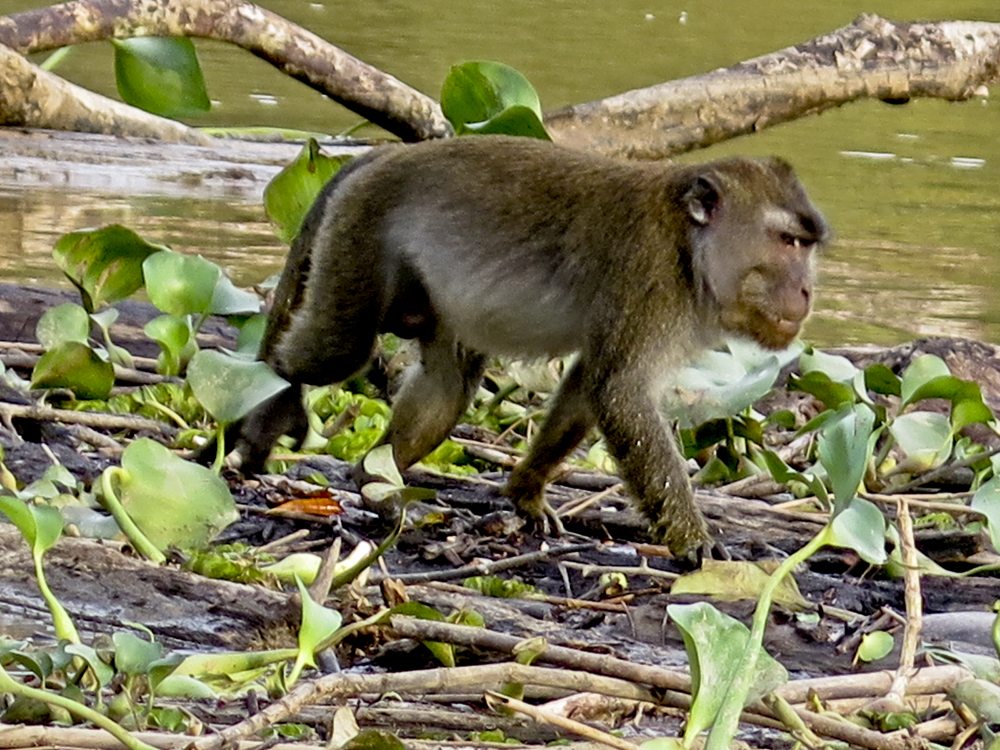 A Long-tailed Macaque by the river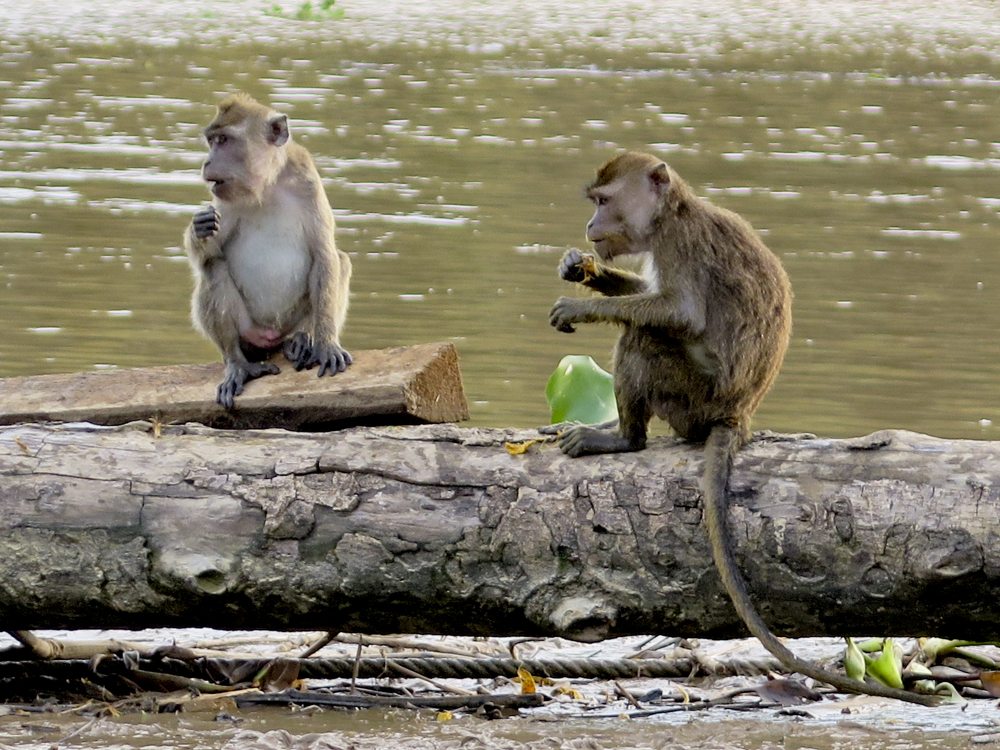 Long-tailed Macaques comment on the behaviour of a neighbour – well that's what it looks like …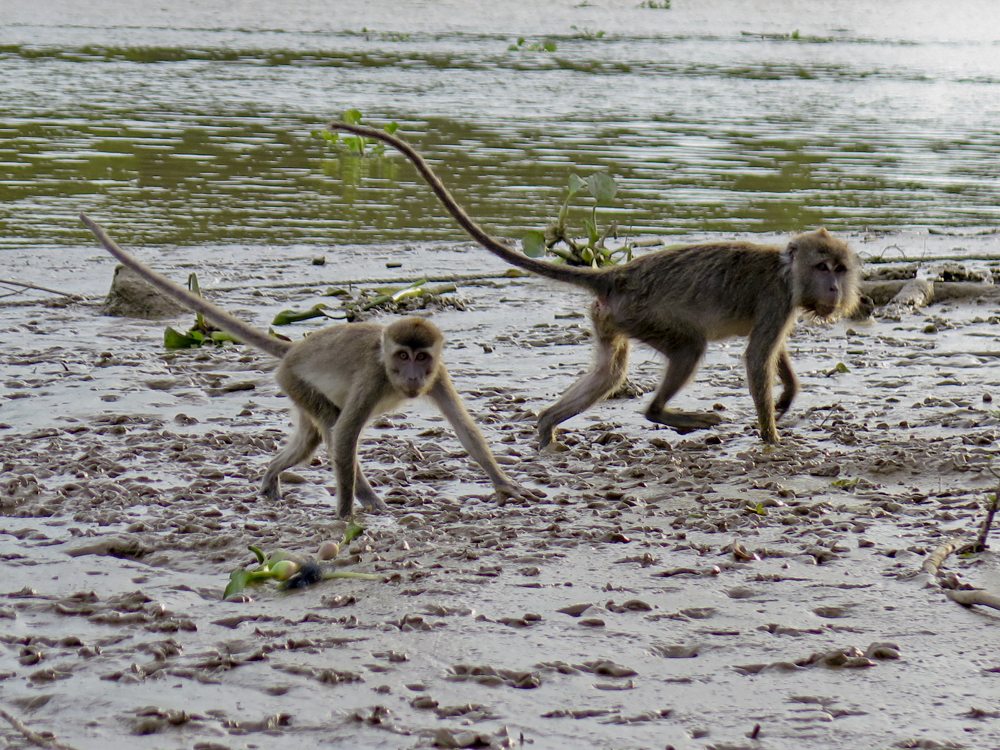 Long-tail Macaques on the move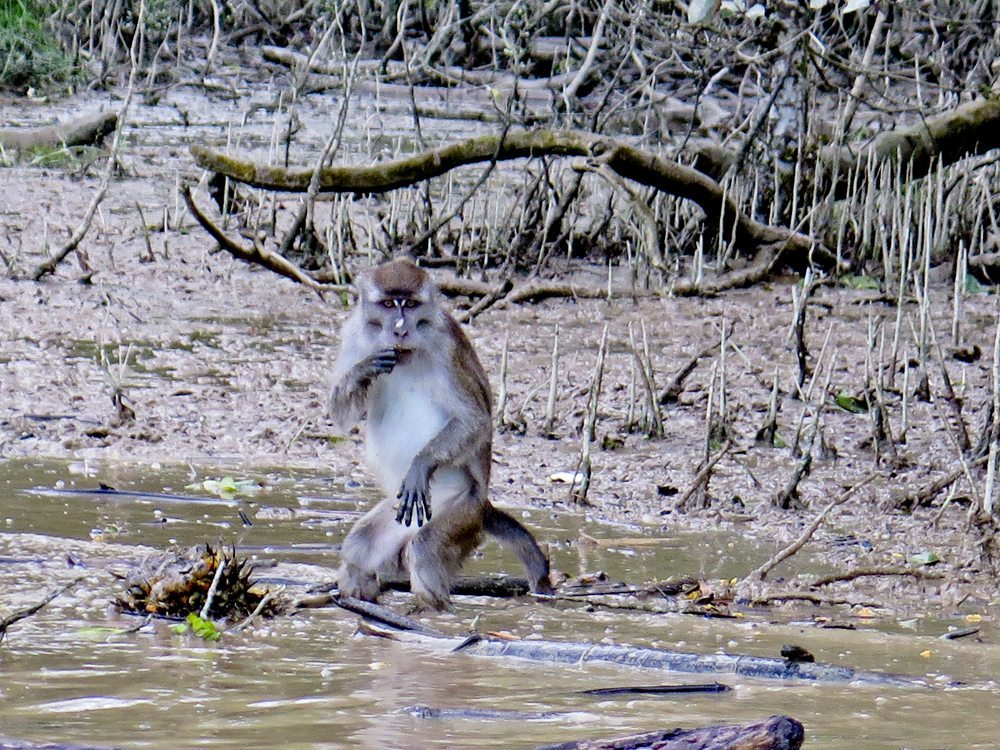 A Long-tailed Macaque finishing off the last of the bananas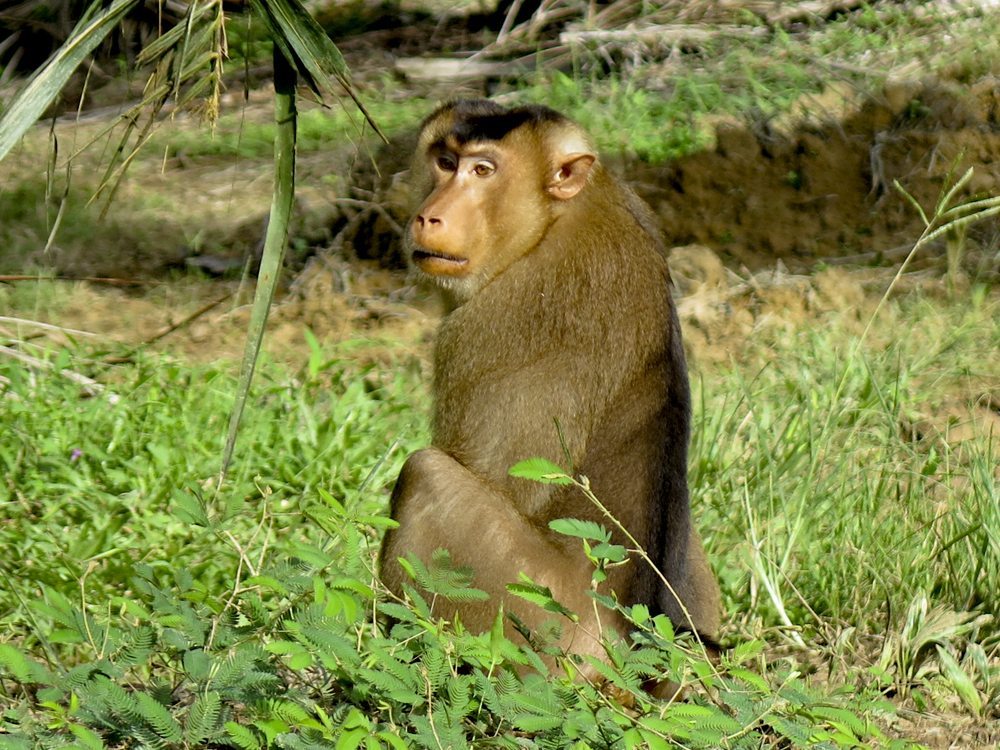 A Pig-tailed Macaque relaxing in the Danum Valley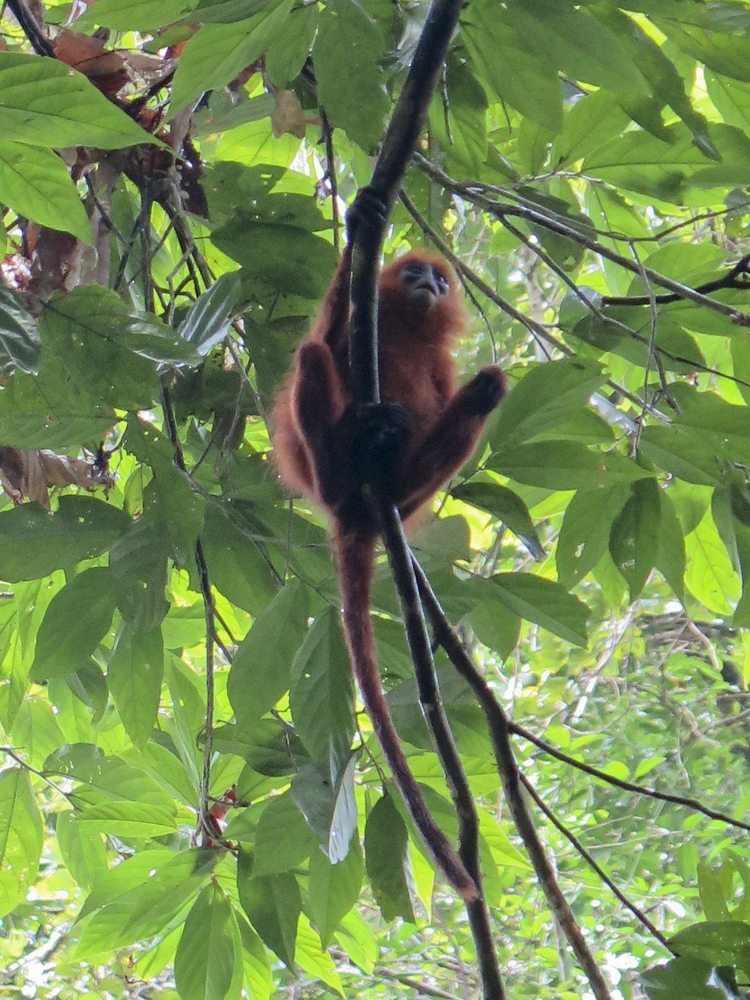 A Maroon Langur (aka Red-leaf monkey) high in the trees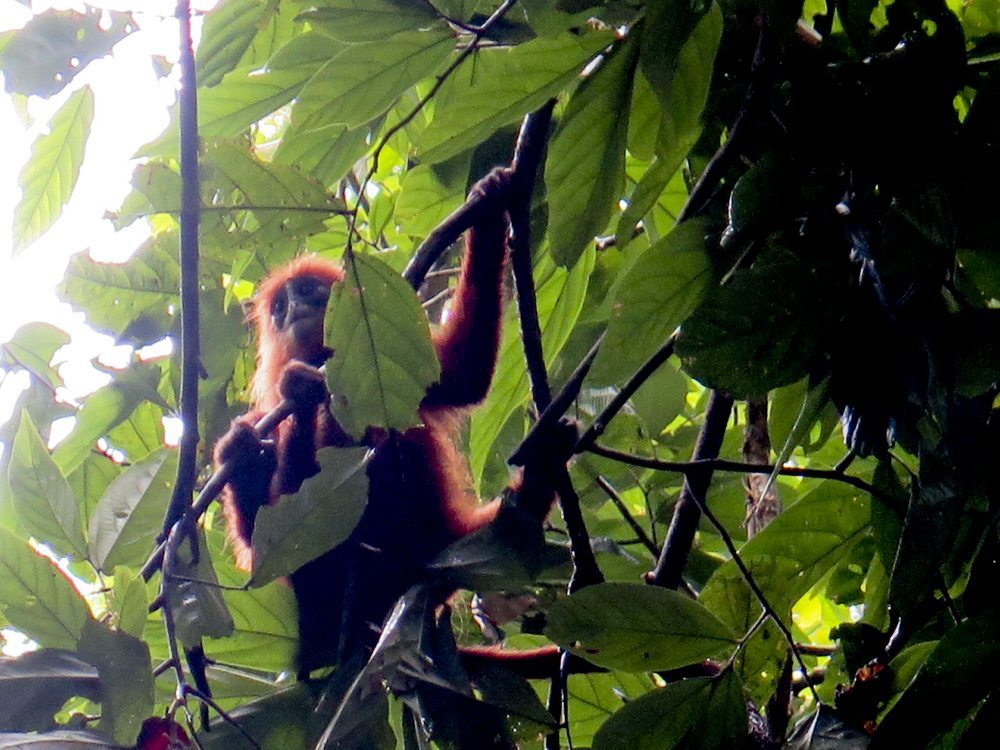 The backlighting of this Red-leaf monkey shows off the wonderful colour of his hair
A Proboscis Monkey shows off his potbelly and his beautiful long white tail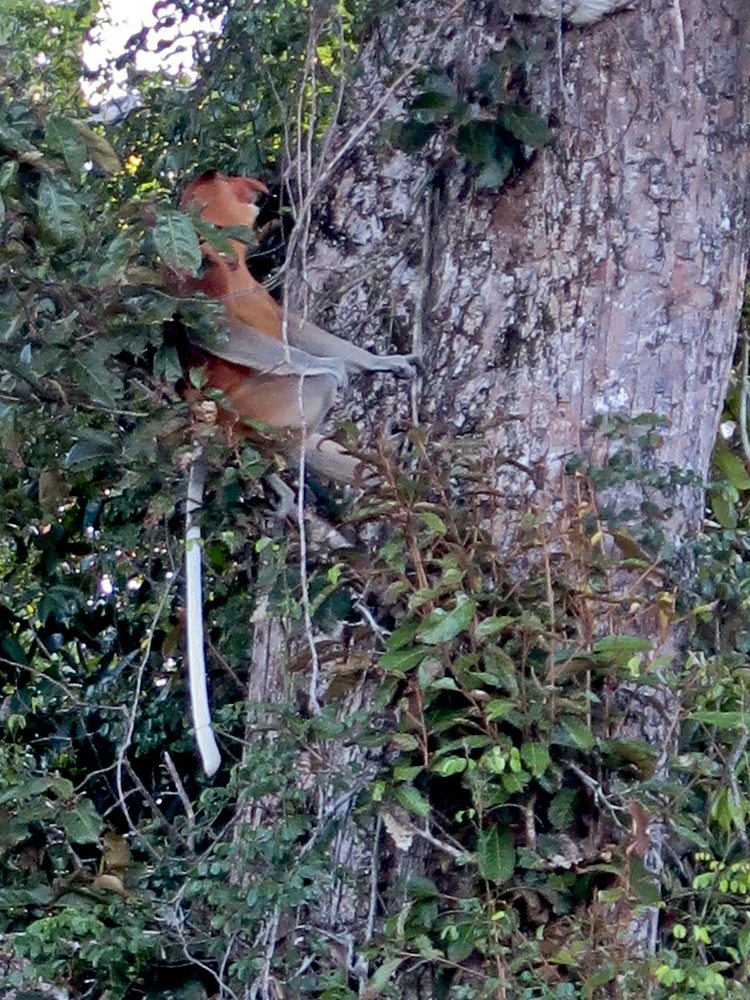 In profile, this Proboscis Monkey shows us his impressive nose
And finally, last but certainly not least, it was a privilege to be able to visit the famous Sepilok Orangutan
Rehabilitation Centre, founded in 1964 and now home to some 60-80 Orangutans who roam freely in the reserve.
We were also lucky enough to encounter a few in the wild, but at a distance.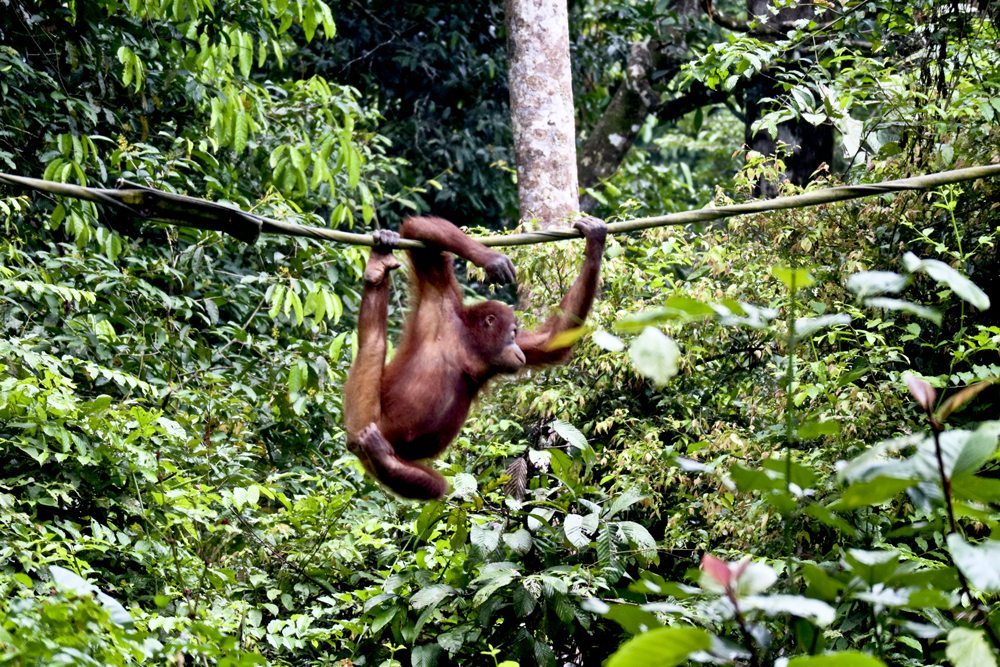 Young Orangutan just hanging about in an almost perfect ballet pose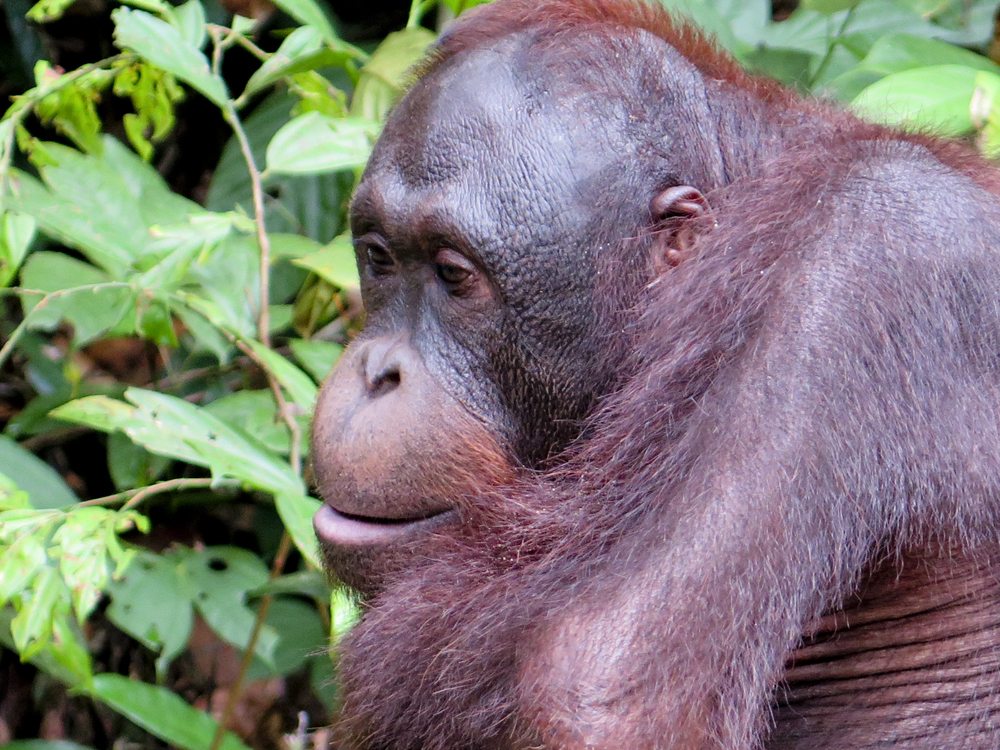 Portrait of a young male Orangutan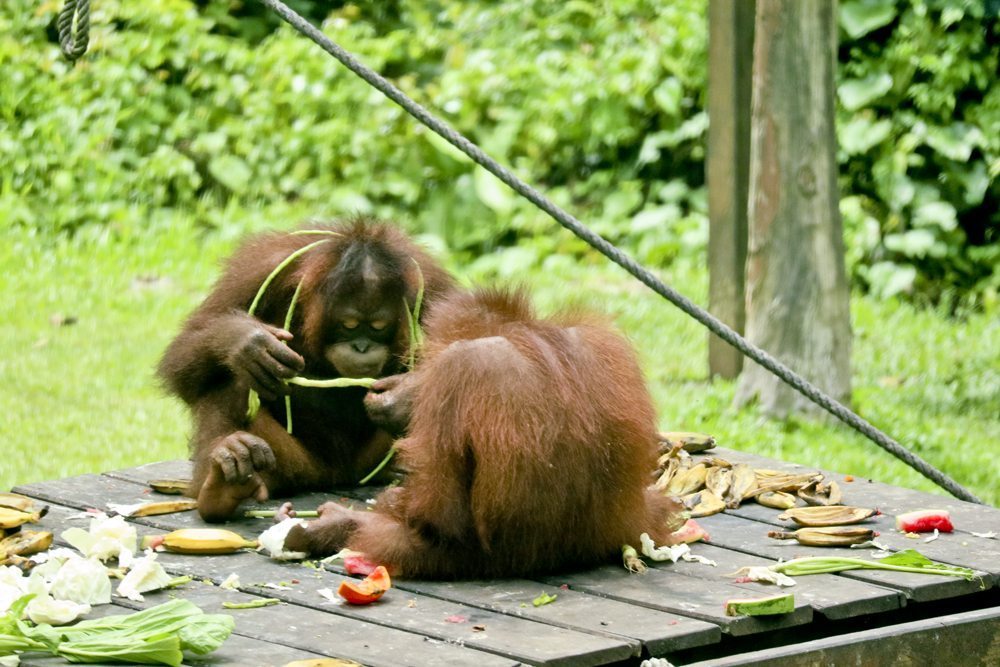 Orangutan babies enjoying their meal and one saving the best for last by hanging the long beans around his neck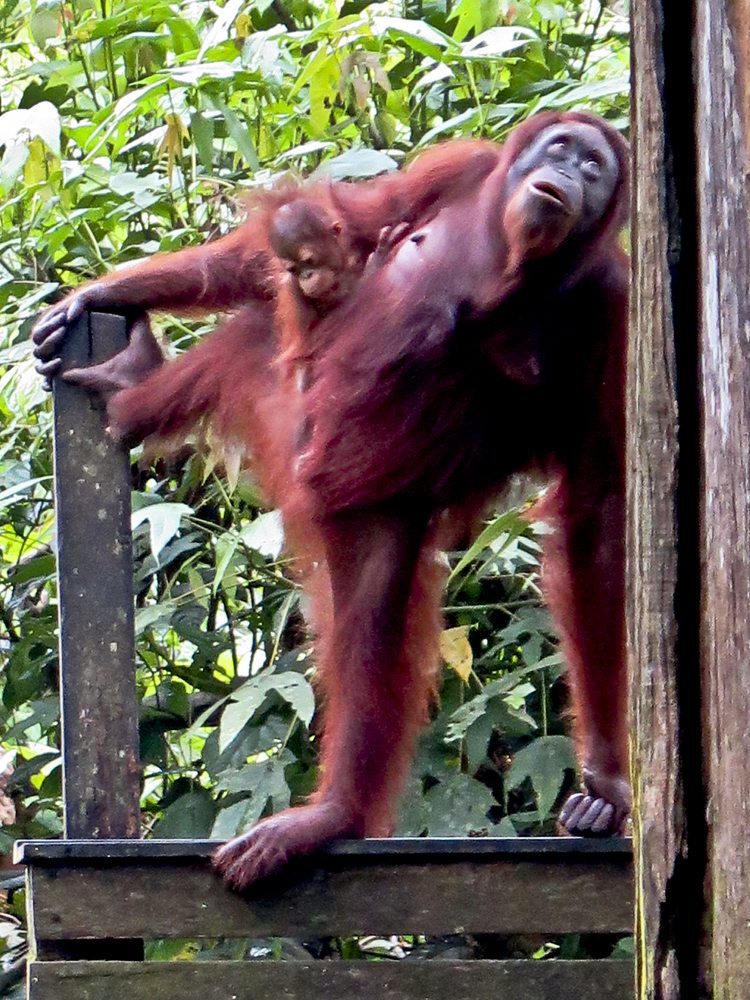 Mother and baby arriving to enjoy their meal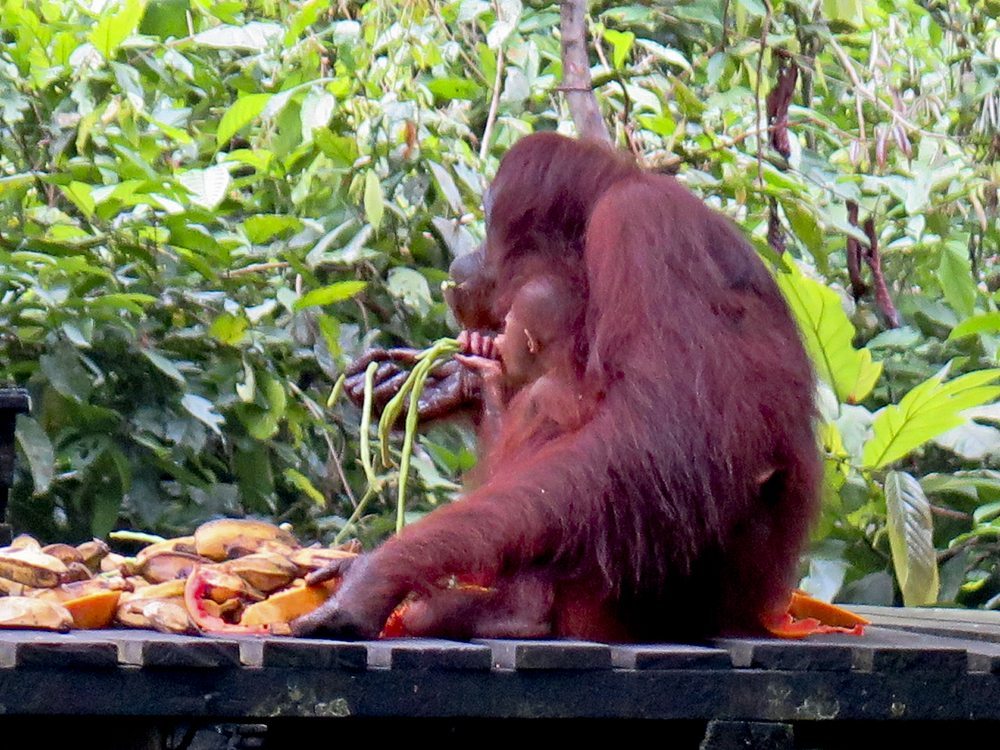 Baby Orangutan still too young to eat fresh foods but enjoying playing with the long beans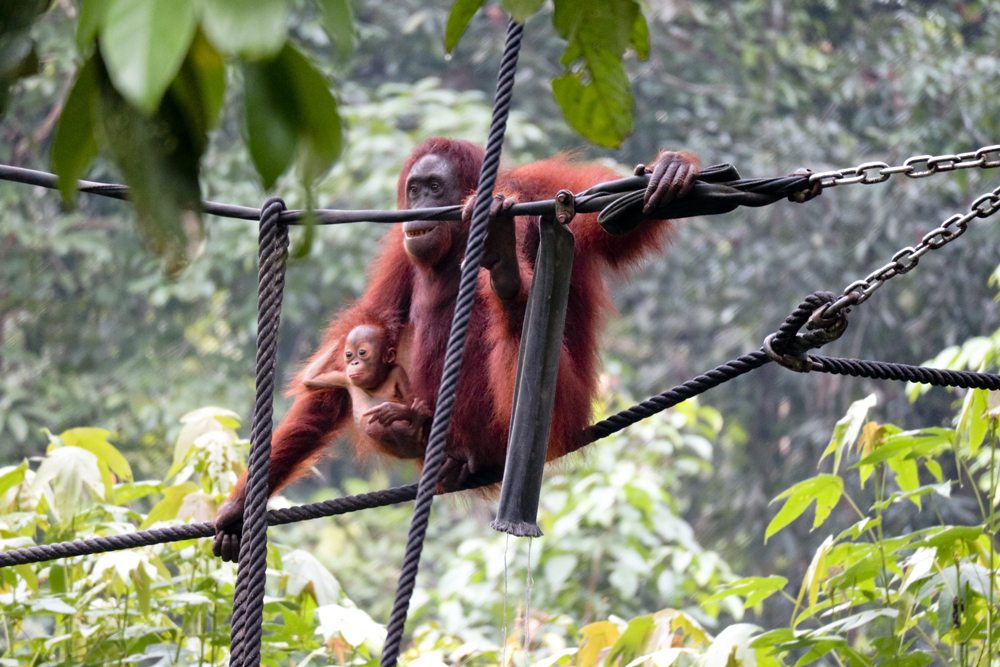 Beautiful portrait of a mother and her baby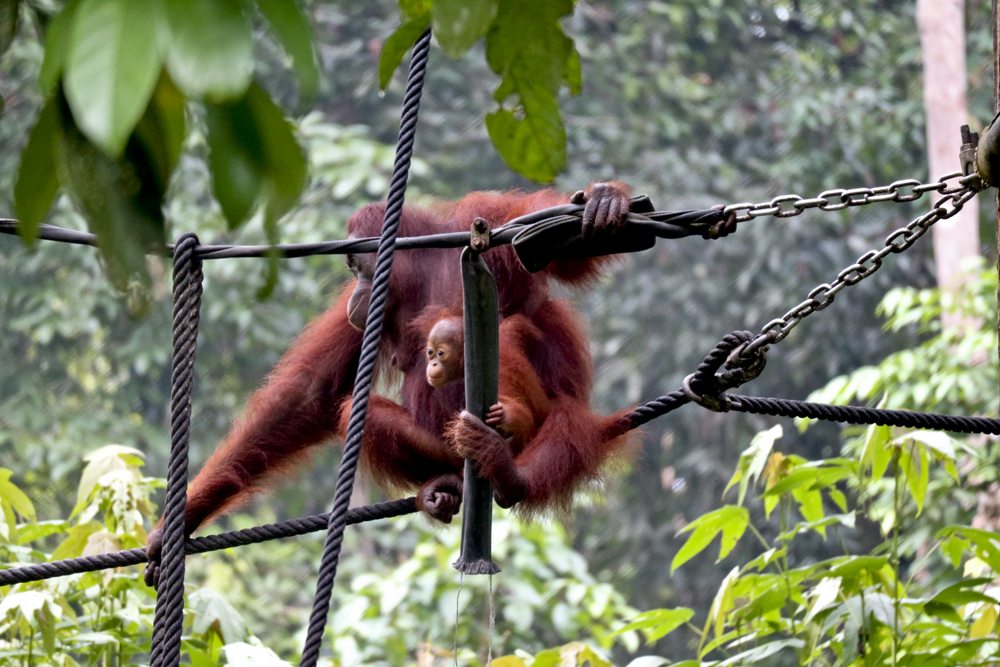 Here they are again – look at the size of their hands grasping the bar above and below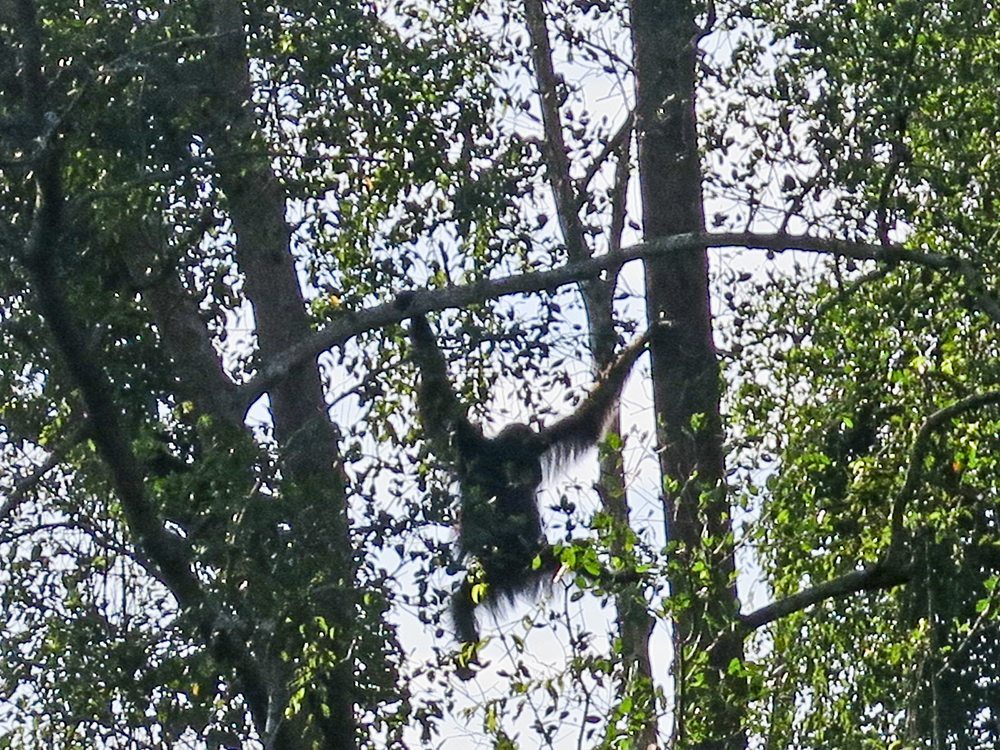 And for my last image for this series, the silhouette of a wild Orangutan swing through the forest
So there you are, a glimpse of life in the wild in Sabah, Malaysian Borneo, or at least the animals that I managed to capture on camera. The many other sightings will just have to remain in my memory of this wonderful trip.
For my next blog – tomorrow I hope, we will be looking down instead of up, at the wonders of the forest floor.