Dear friends,
I hope you will bear with me for this posting as it is rather a nostalgic one for me. It is about my day in Hampden where I spent many of my holidays up until the age of twelve at my paternal Granny's house, and the next village, Moeraki, which we often visited and where I caught up with one of my cousins who has lived there for many years. In those earlier days we often walked along the beach from Hampden to the Moeraki Boulders which were considered a local curiosity, but are now a not-to-be missed feature of the Otago tourist trail.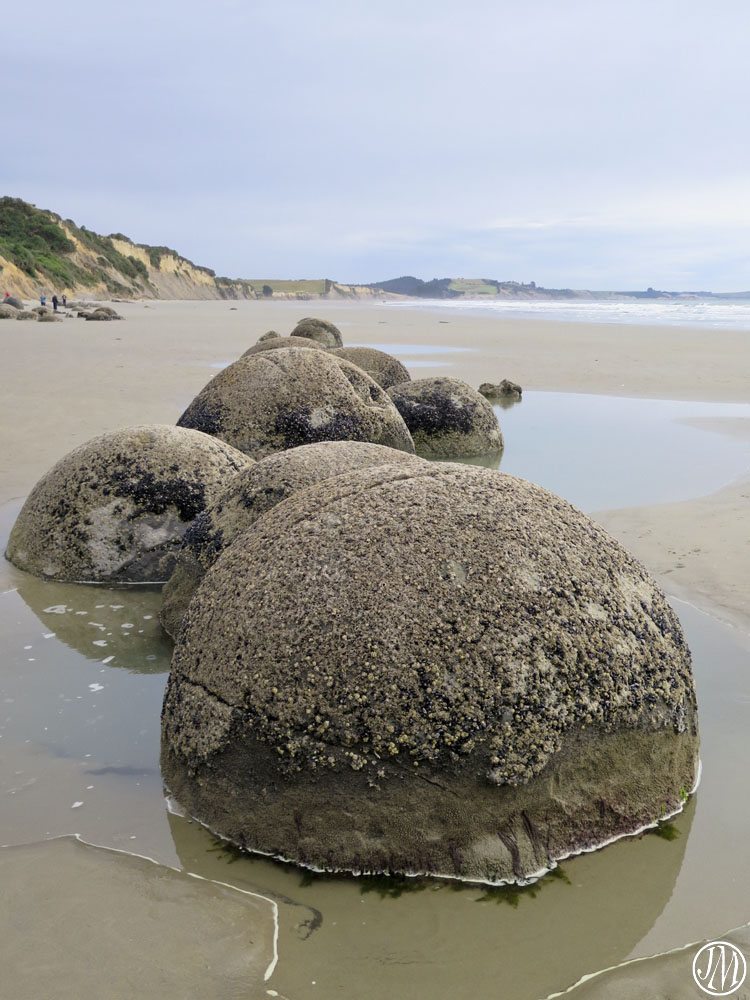 A lovely grouping of the boulders, half buried in sand.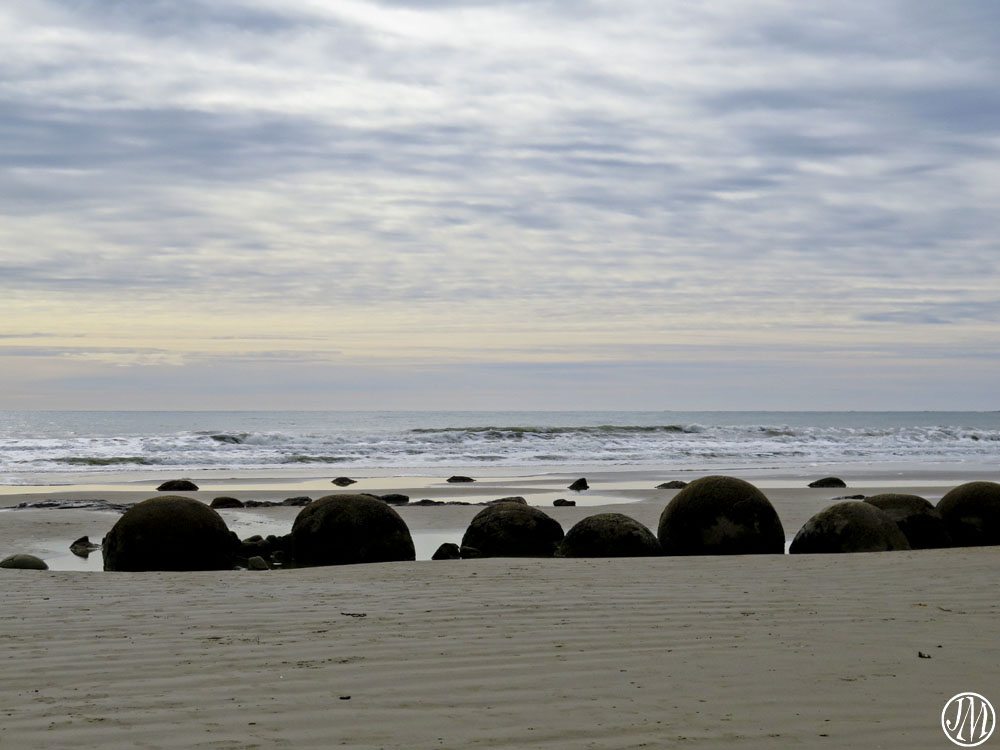 A line of boulders, appearing a little like a row of spectators looking out to sea.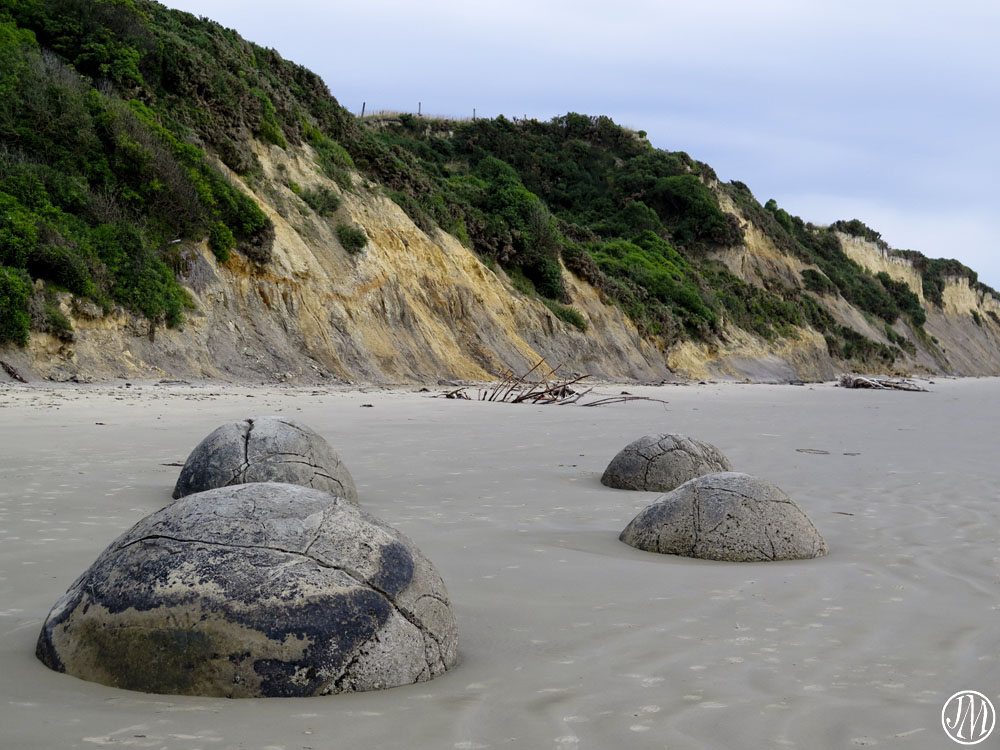 The cliffs behind the beach are slowly eroding from wave action and landslides with the boulders emerging over time.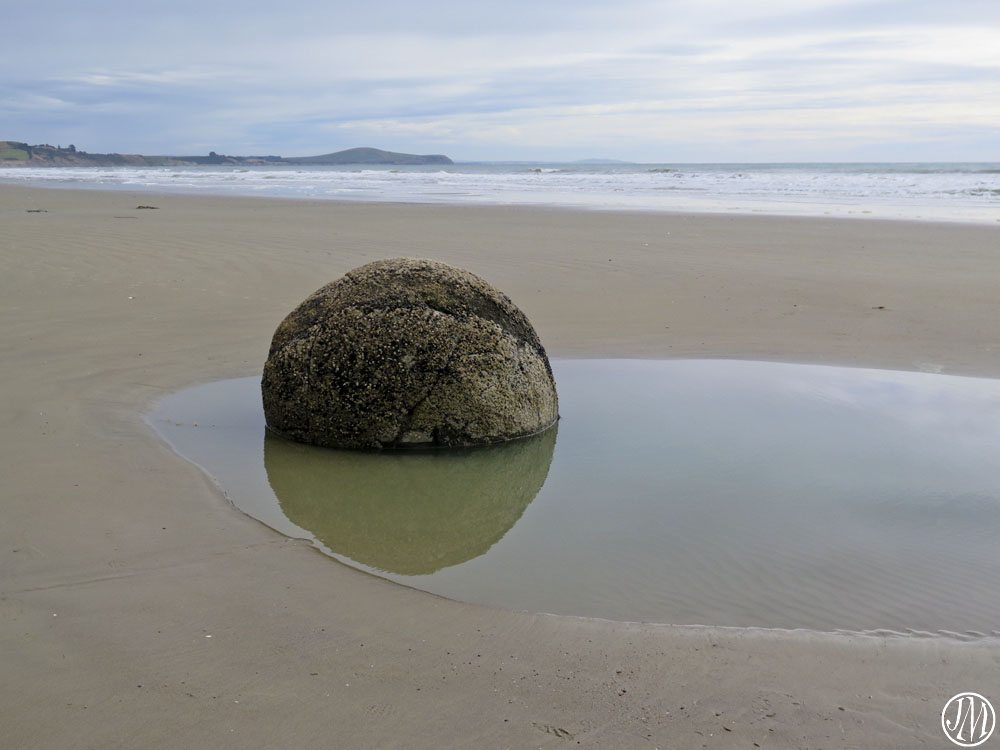 A lone boulder reflected in a tidal pool, mimicking the spherical shape of the boulder now half buried in the sand.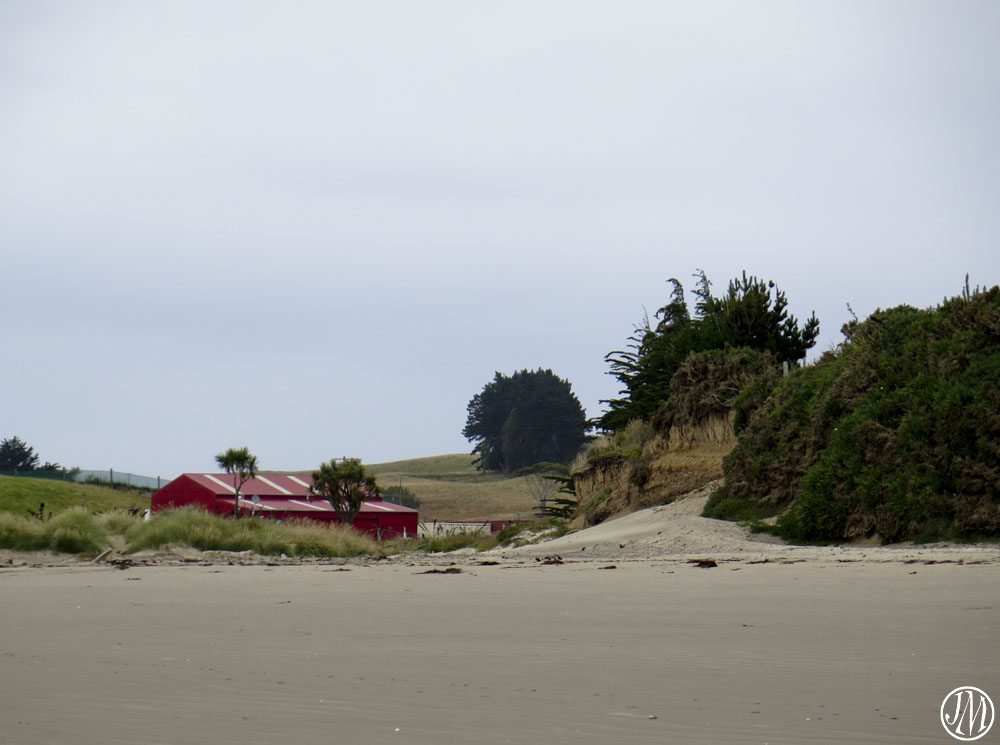 Behind the beach, farmlands are dotted with sheep. Love the red barn, or perhaps shearing shed and the cabbage trees.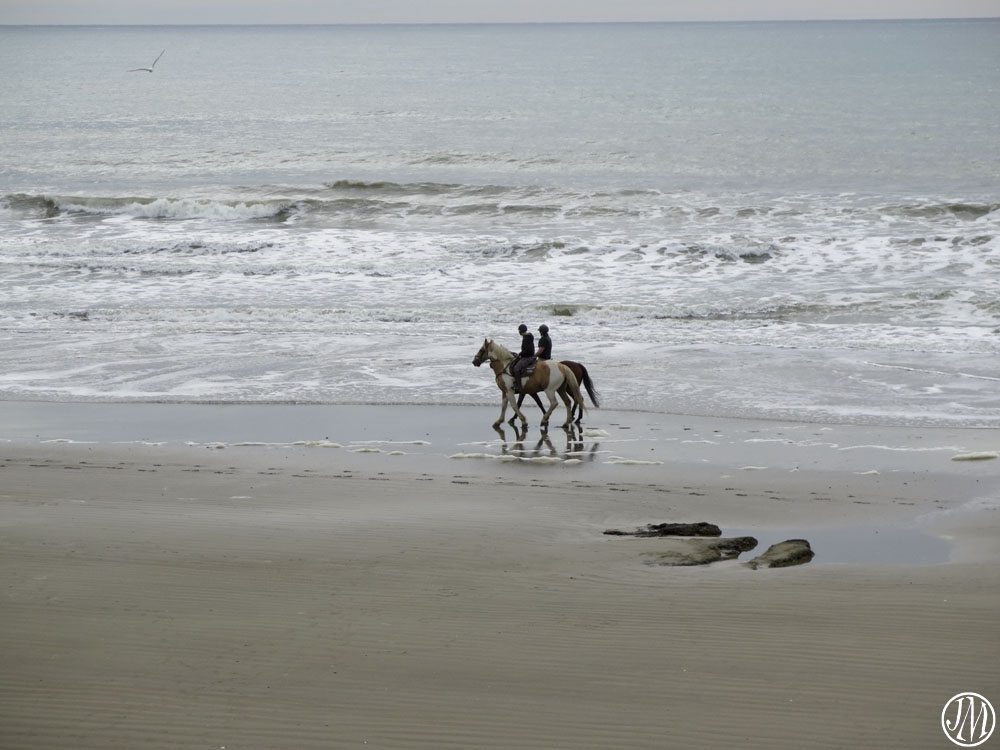 An early morning walk along the beach for these two riders ….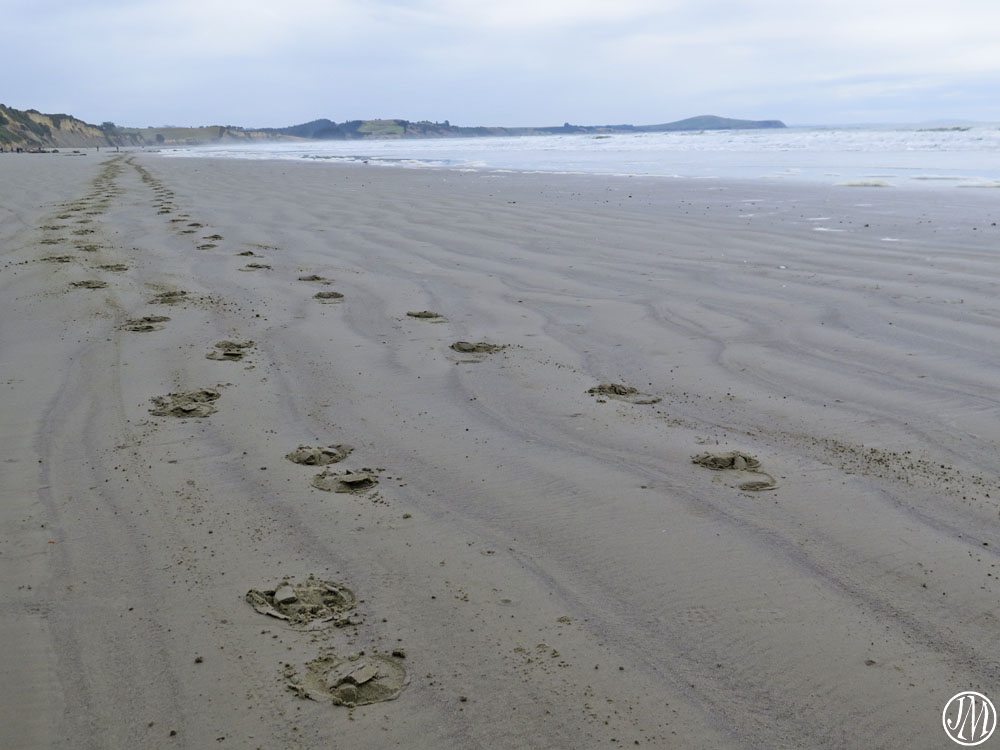 … leaving just a trail of hoof prints behind on an otherwise almost empty stretch of beach back towards Hampden.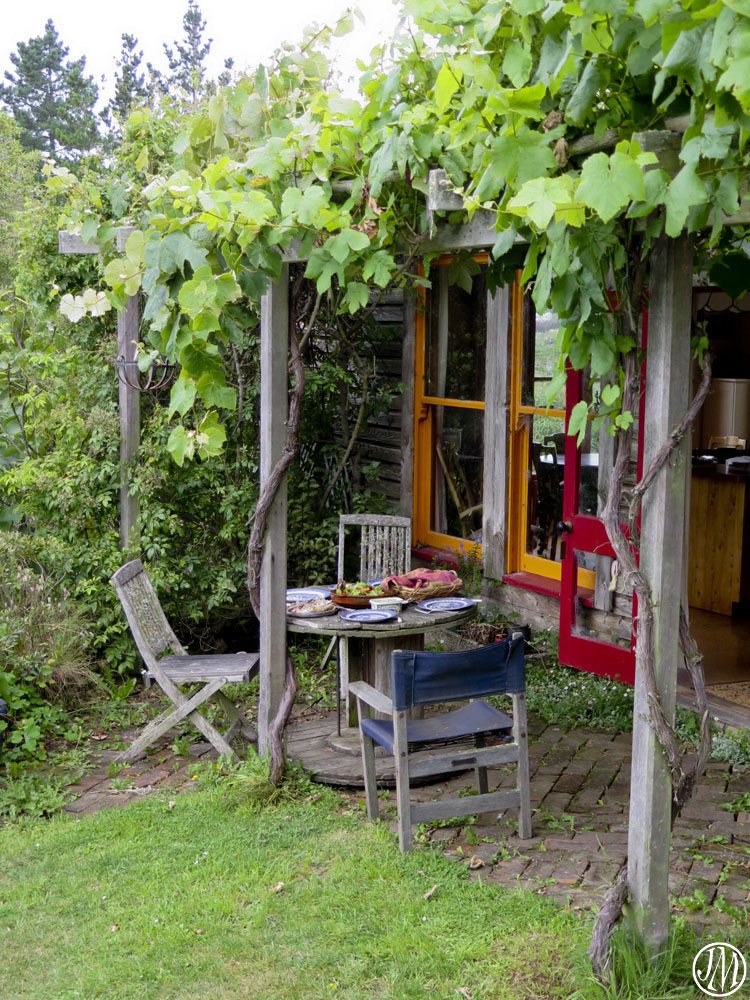 What a perfect setting for lunch with my cousin at her house overlooking Moeraki beach. Home baked cheese rolls,
slices of cold lamb and fresh salad from the garden with a chilled glass of local wine.  
After lunch we drove back into Hampden and visited the old 'Village Store' which is now an antique and 'bric-a-brac store, but still features the original advert for Tiger Tea on the outside wall. Memories of huge rounds of cheese, glass bottles of sweeties, colouring books, deep tins with metal scoops for flour and sugar, boxes of cartridges, a heavy embossed metal till and any number of things needed and wanted by the small community. I recall one morning walking down there with my Granny and being treated to a ride back up the hill to her cottage in a horse and trap owned by a neighbour.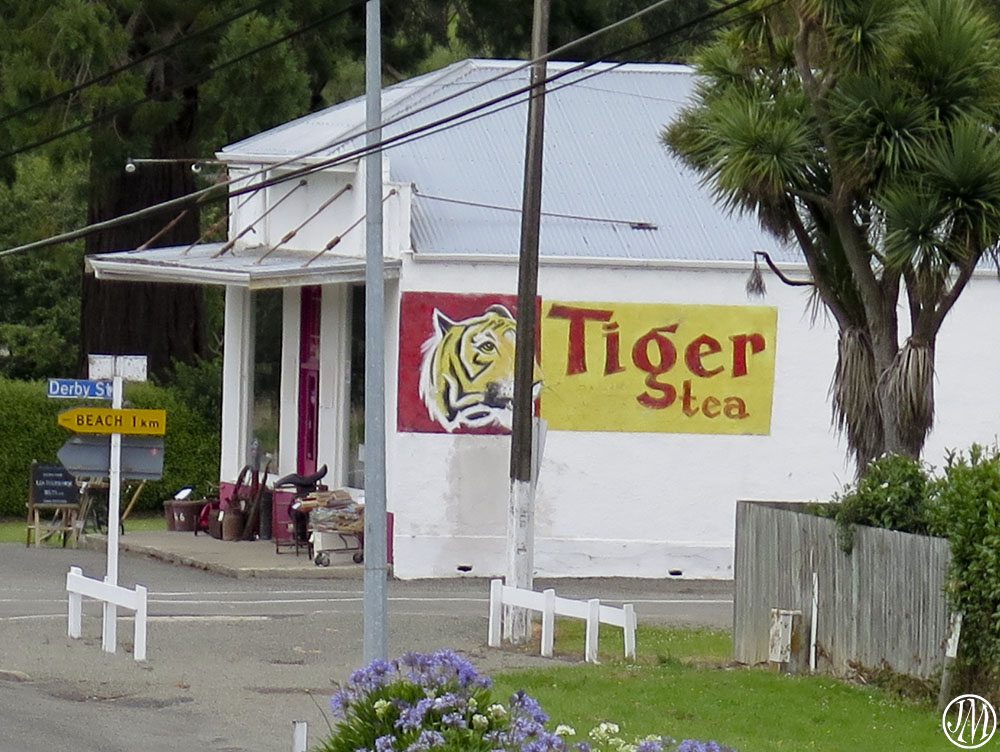 Hampden's General Store, now a collector's paradise.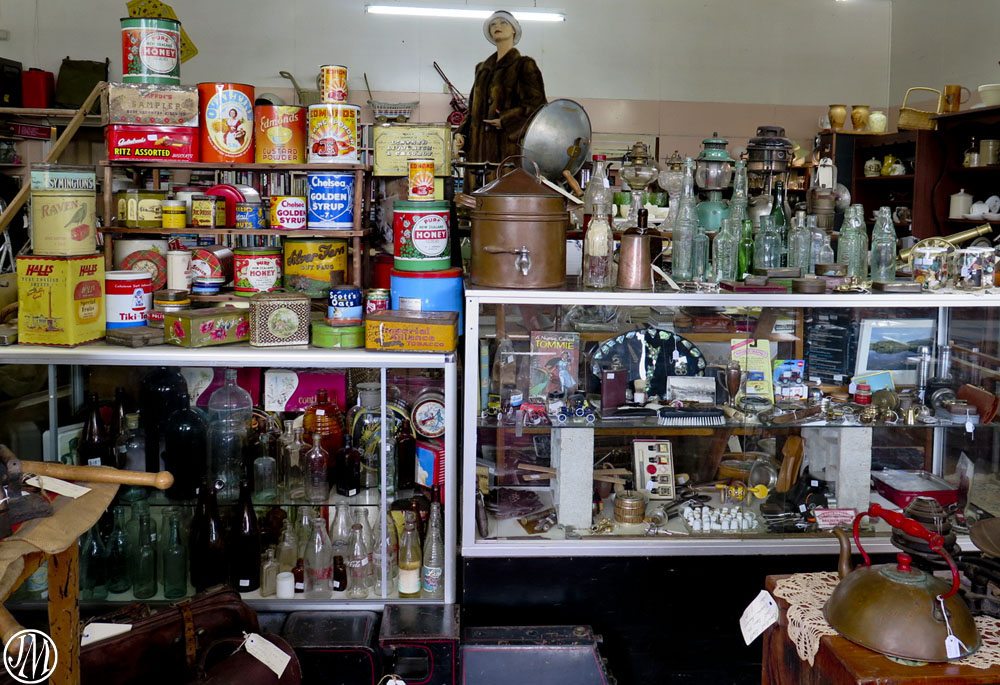 Tins, bottles, model cars, kettles, leather bags and more on these shelves ….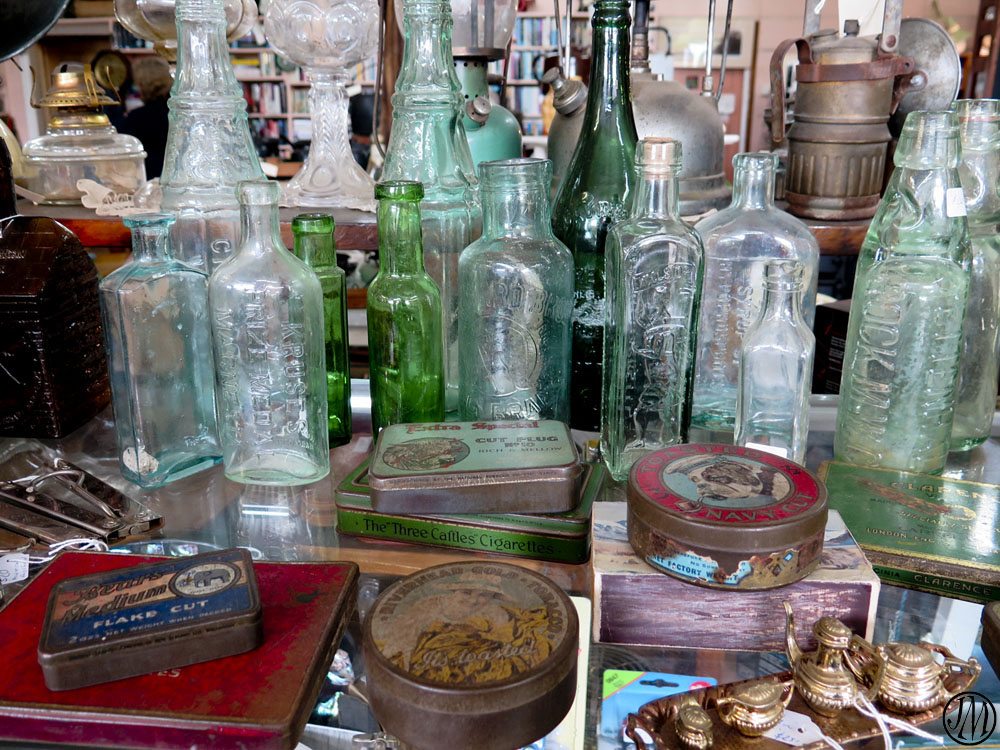 … and tobacco tins advertising their brand, unfiltered or flakes to be rolled into thin papers and sealed with a lick and a twist.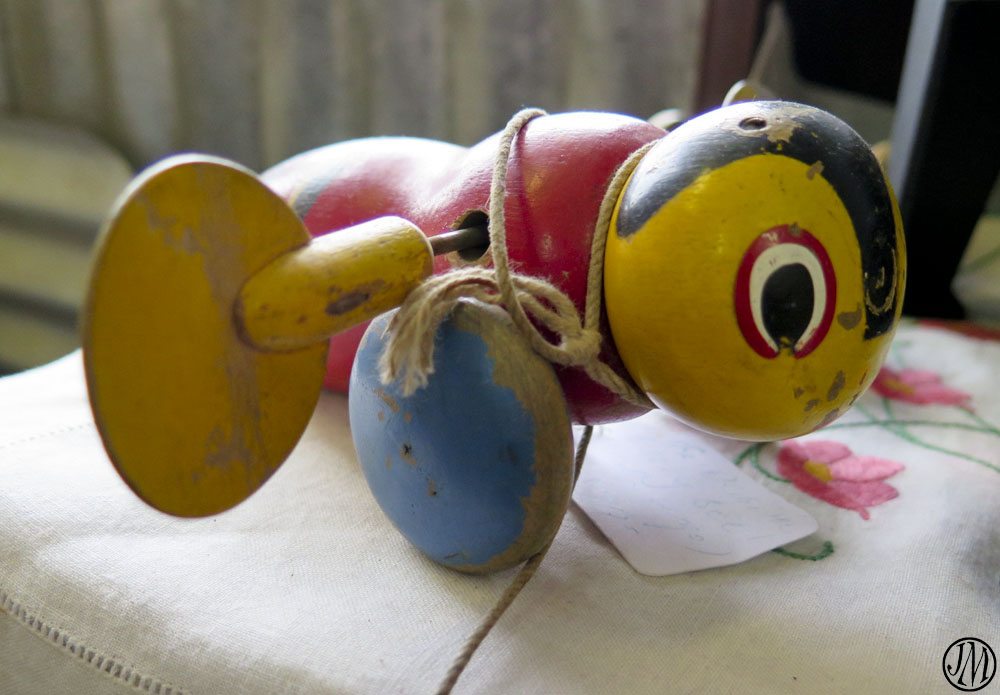 But best of all was the iconic NZ children's favourite pull-along toy, Buzzy Bee, one of which accompanied me on early walks.
Then we visited my granny's old cottage and were warmly welcomed by the present owner. It is very much changed and although still very charming, with walls knocked out here and there, extensions and modern appliances, there were only one or two features in the house and garden which struck a real chord in my memory.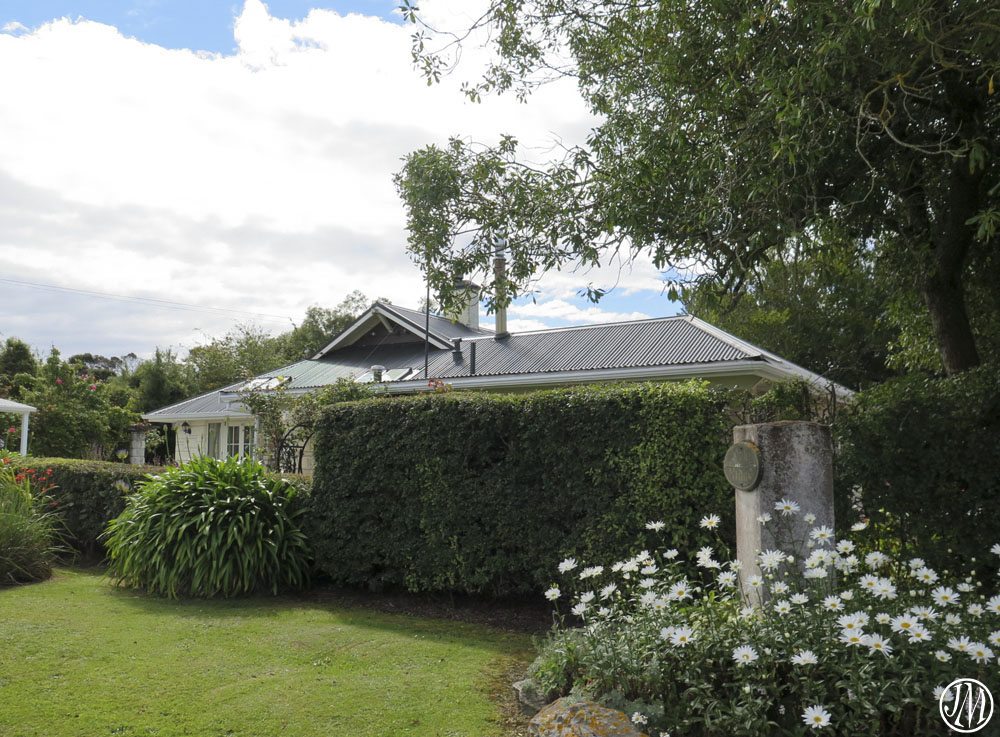 The roofline was pretty much the same if you ignored the new skylights. 
The view from the driveway out to sea remained as beautiful as ever, although a little less wild.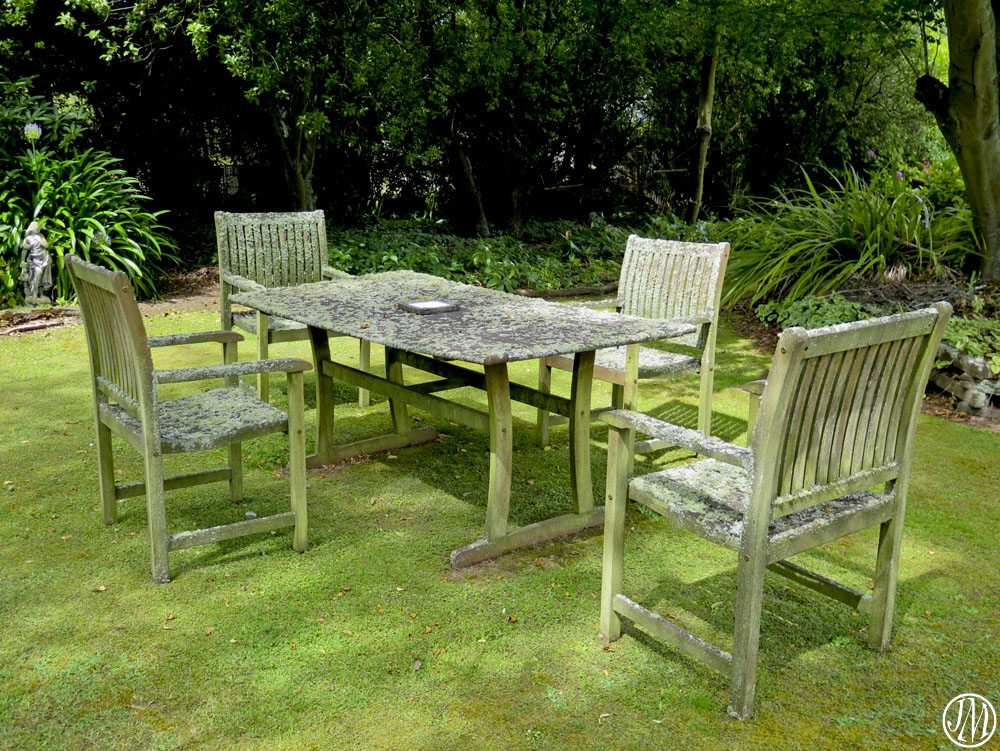 The garden is beautifully designed and tended, and I was taken with this table and chairs like something out of a fairy-tale.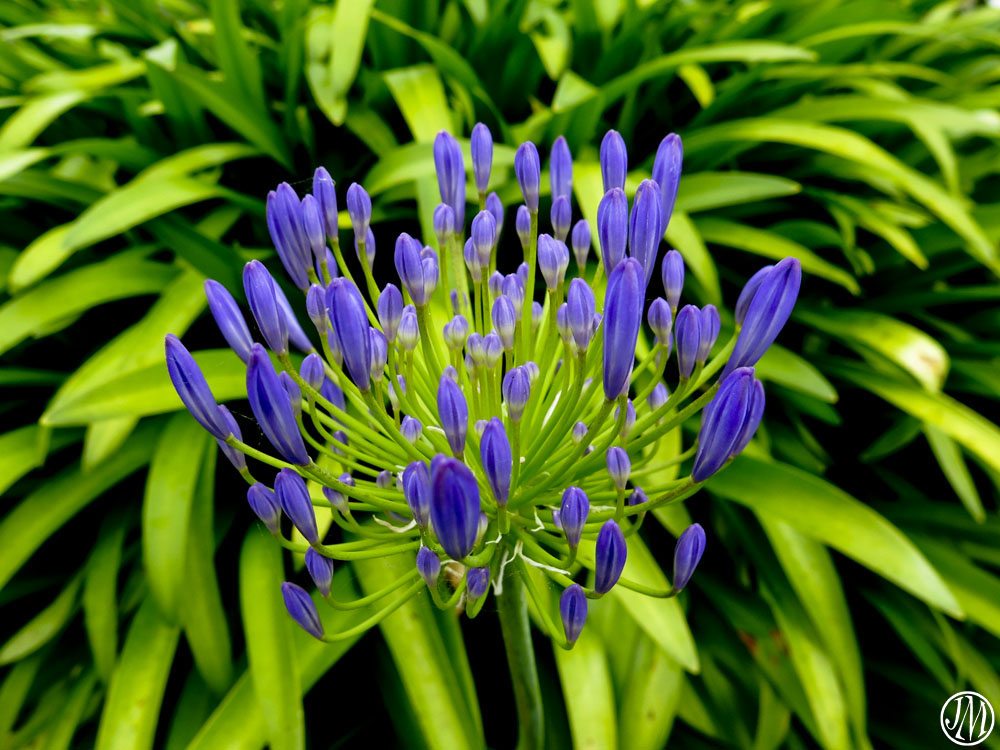 Familiar flowers in bloom.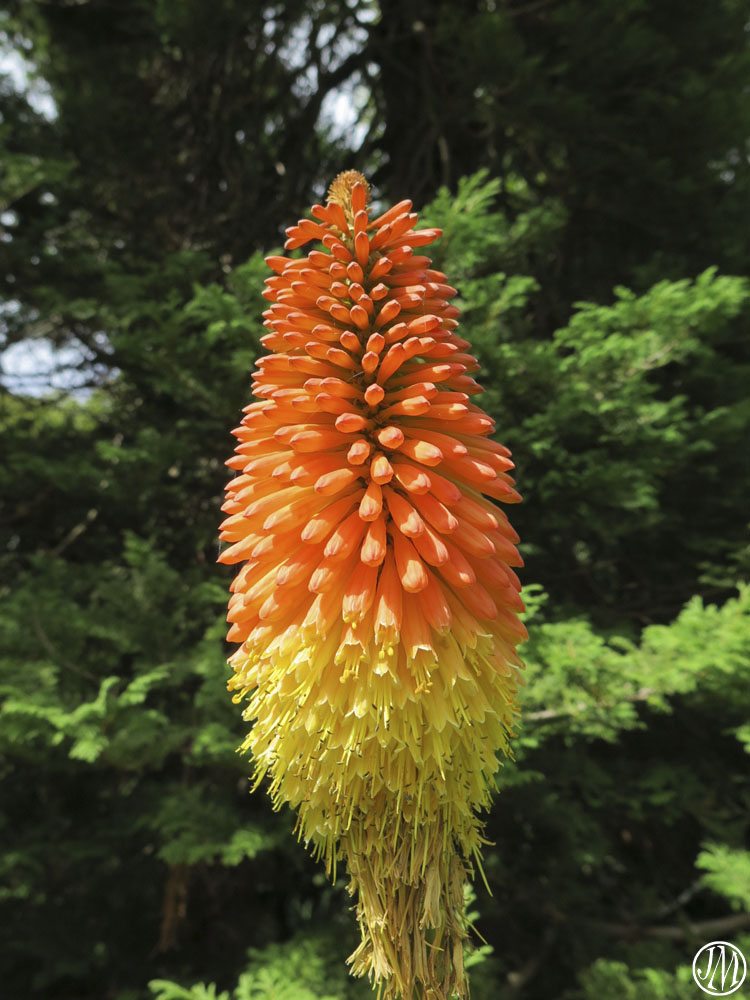 One of my favourites – a red hot poker 
But truly best of all was lifting and hearing the sound of the metal latches on the doors, and finding the curled window fastenings – these small details took me back more than 50 years, inducing other sounds, sights and smells – wood smoke from the fire on cold winter's evenings, the shuffle of matchsticks which were our counters when we played pontoon, with my Granny always going 'bust' on her turn, the sound of rain on the iron roof, the magpie's chorus from the gum trees in the early morning, making tunnels in the high grass of the neighbour's field before it was scythed and climbing the haystacks once it was gathered.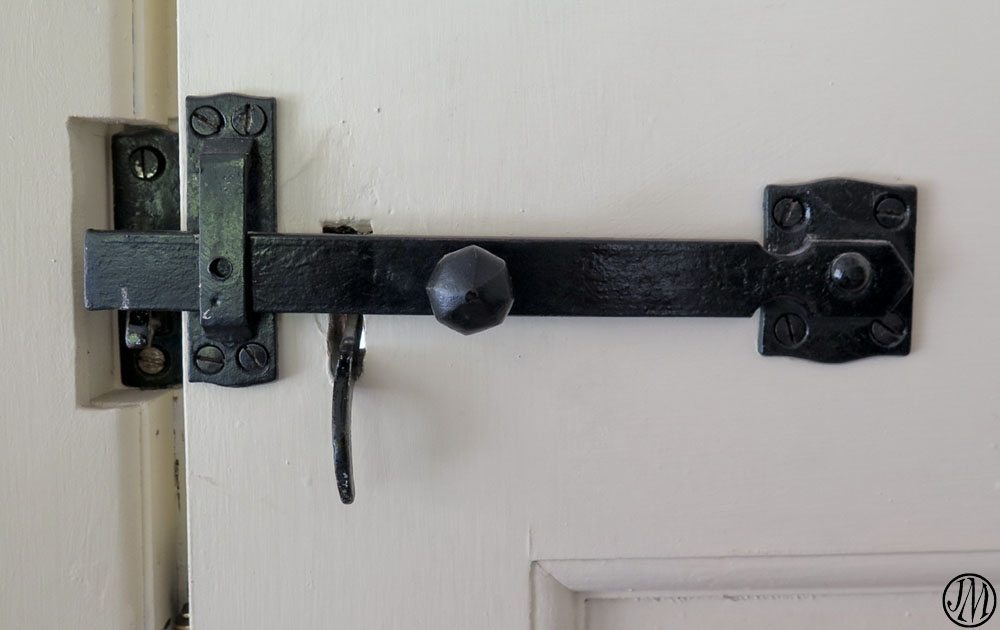 One of the old door latches.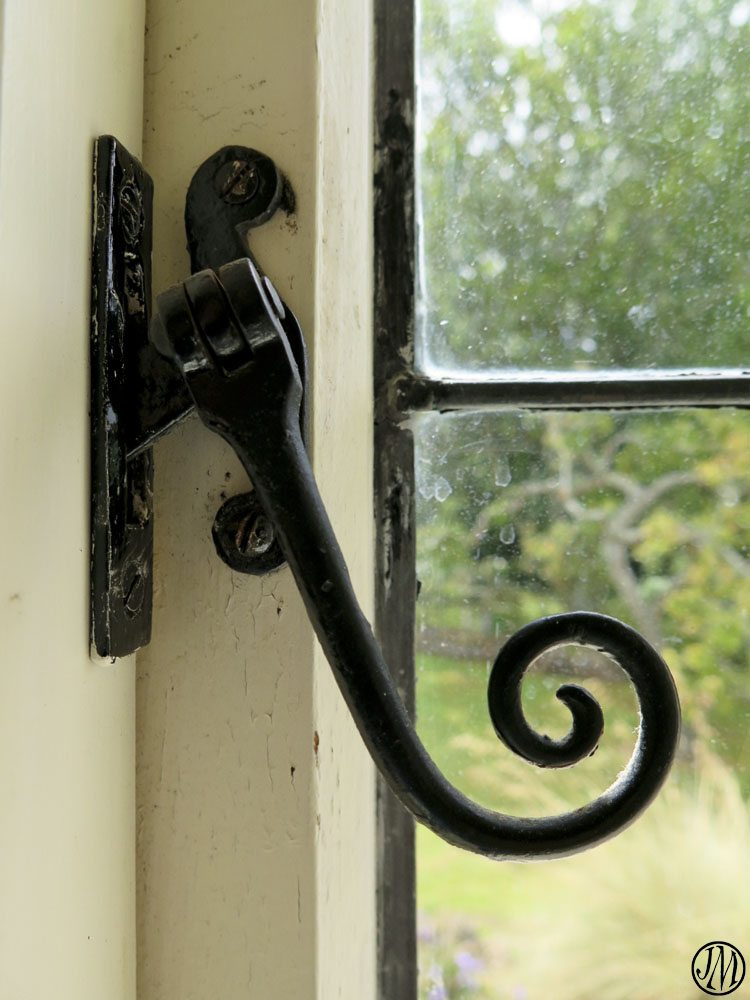 A curling fastening for the leadlight windows.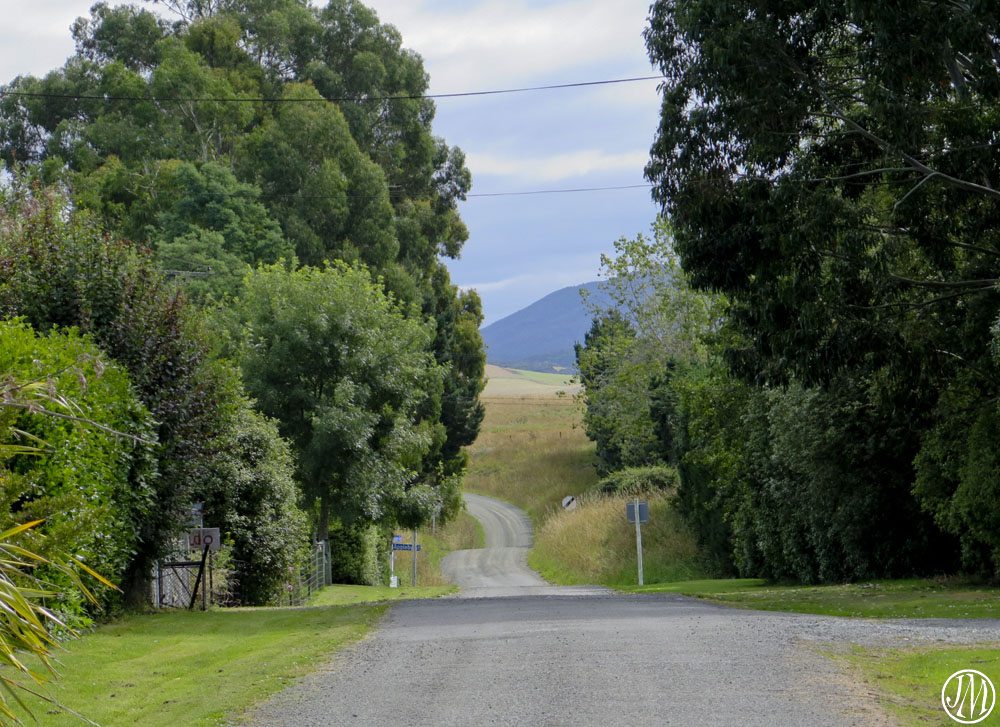 The road away from the cottage curling up into the hills and still unsealed.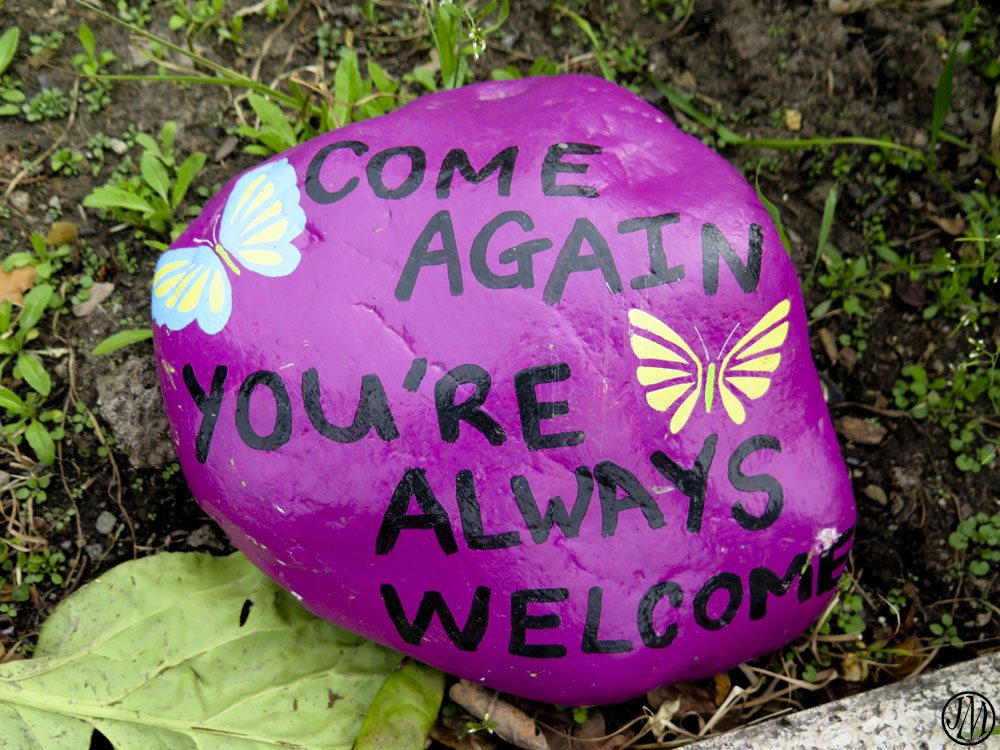 I wonder when I will be back to visit those old haunts around Hampden again.  I think that the painted stone outside the lovely 'Vanessa's Cafe' where we ate a delicious big breakfast in the main street of Hampden, said it best.  
Leaving Hampden and Moeraki behind, we continued on southwards to Dunedin.  For part of the way we followed the scenic route along the coast, passing through Seacliff, Karitane and Warrington and back onto the main south road at Waitati.  The views were simply magnificent.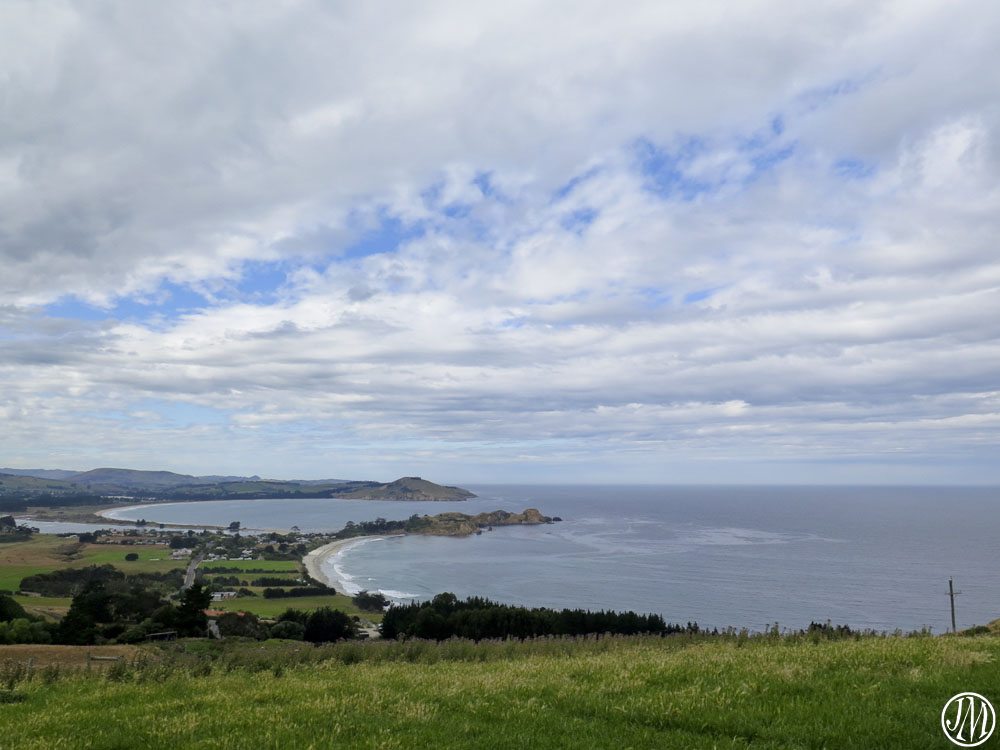 The beautiful coastline of Otago, north of Dunedin.
My next blog will be about a very short stay in Dunedin and our splendid 'Sunset Tour' of the Otago Peninsula with wonderful views the length of the harbour and our being almost up-close-and-personal with albatross and little blue penguins.
Until very soon,