Dear everyone,
After our time in Christchurch and Akaroa, we travelled south from Christchurch, turning inland after an hour of so and headed west towards the MacKenzie country and the South Alps beyond that.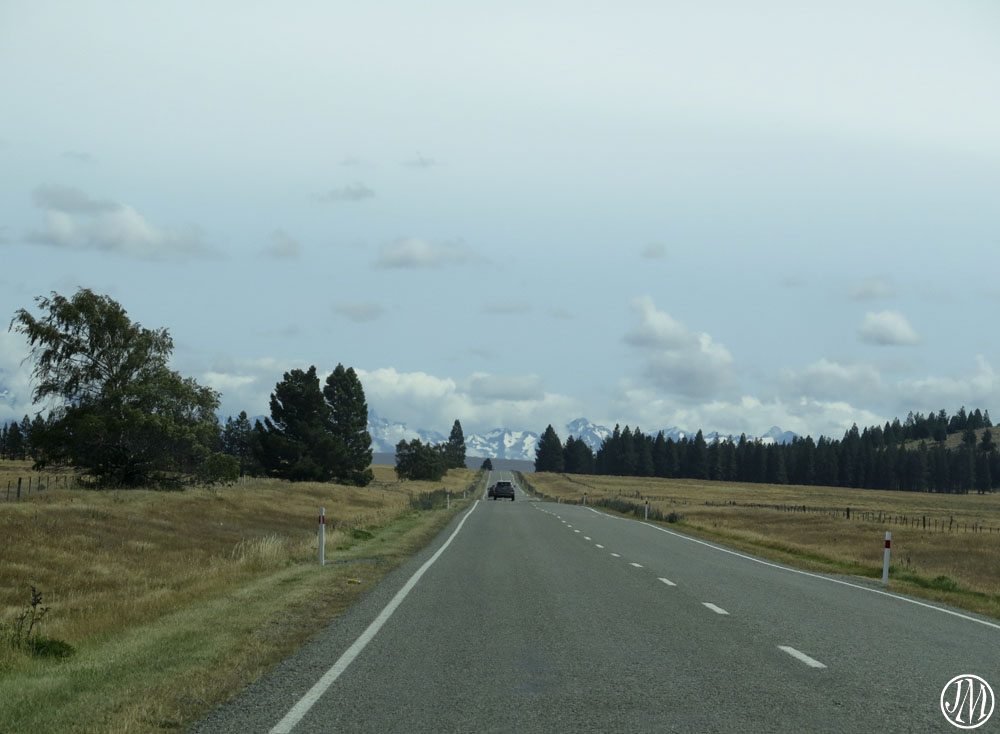 Not so much traffic on the NZ roads …
The  rolling green hills around Geraldine and Fairlie slowly gave way to tussock-clad hills and then over Burke's Pass where a wider vista opened up and we came upon Lakes Tekapo and Pukaki.  The turquoise blue of the water and the golden tussocks are simply magnificent.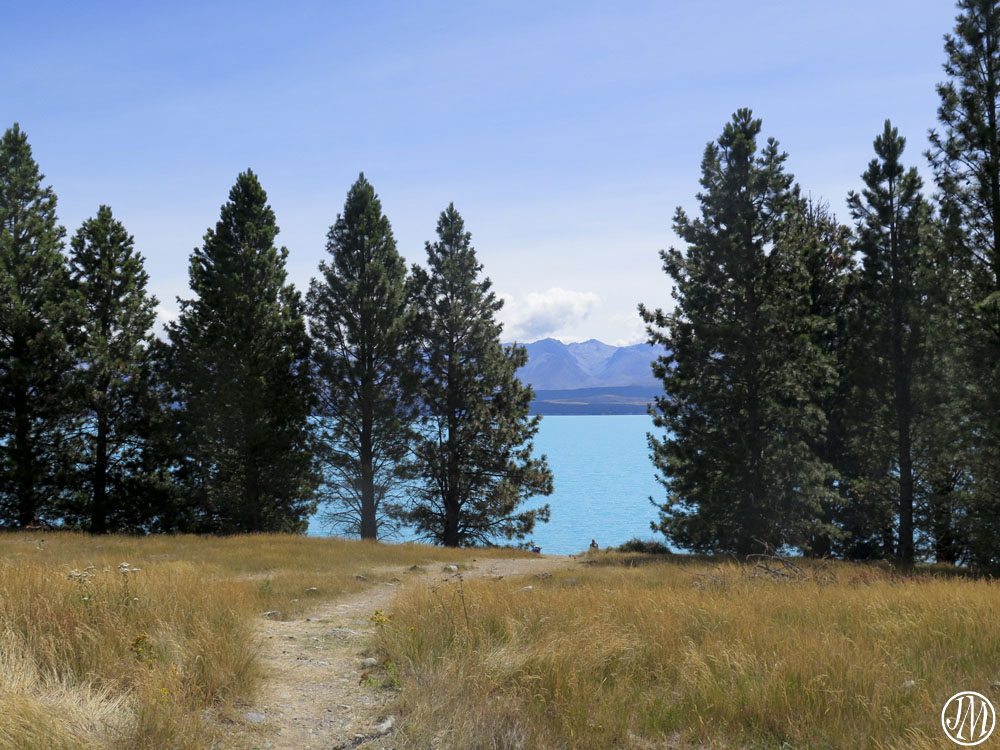 An inviting pathway down to the shore of Lake Tekapo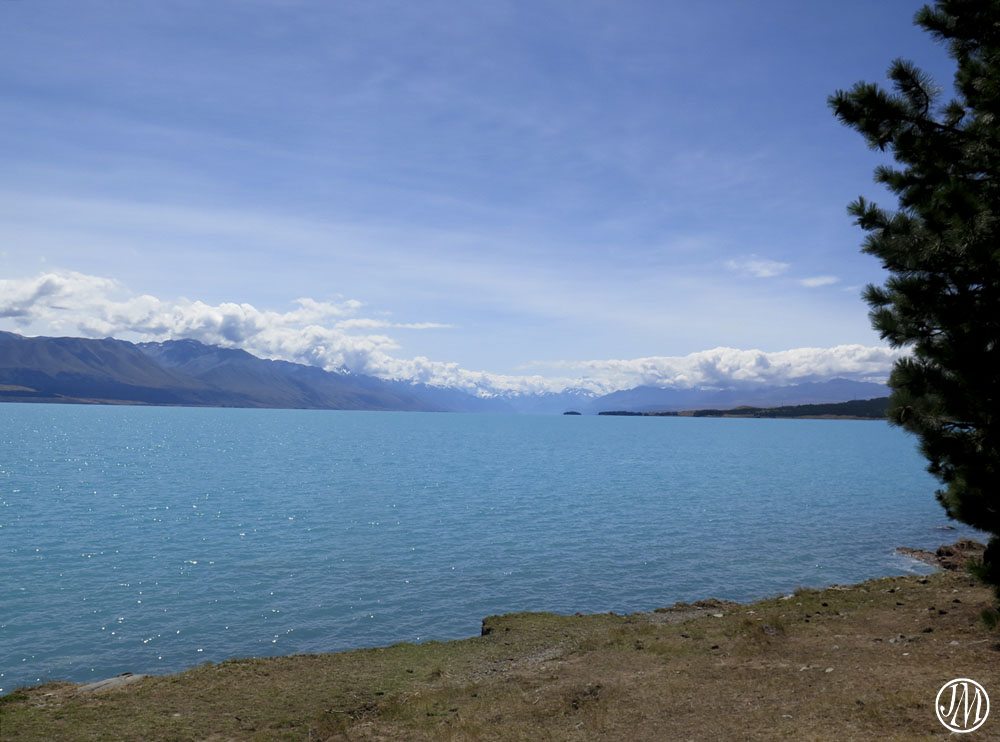 A marvellous expanse of sparkling water with the Southern Alps all but hidden under the clouds.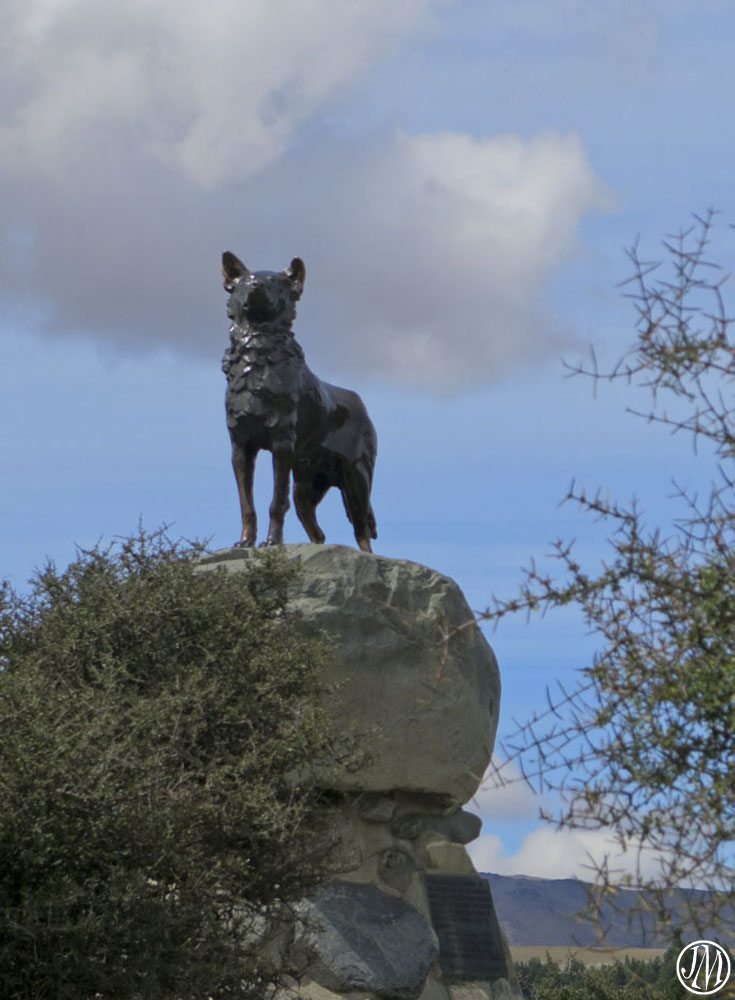 Overlooking Lake Tekapo, this charming statue is dedicated to the sheepdogs of the high country, 
without which the farmers could not have managed to prosper.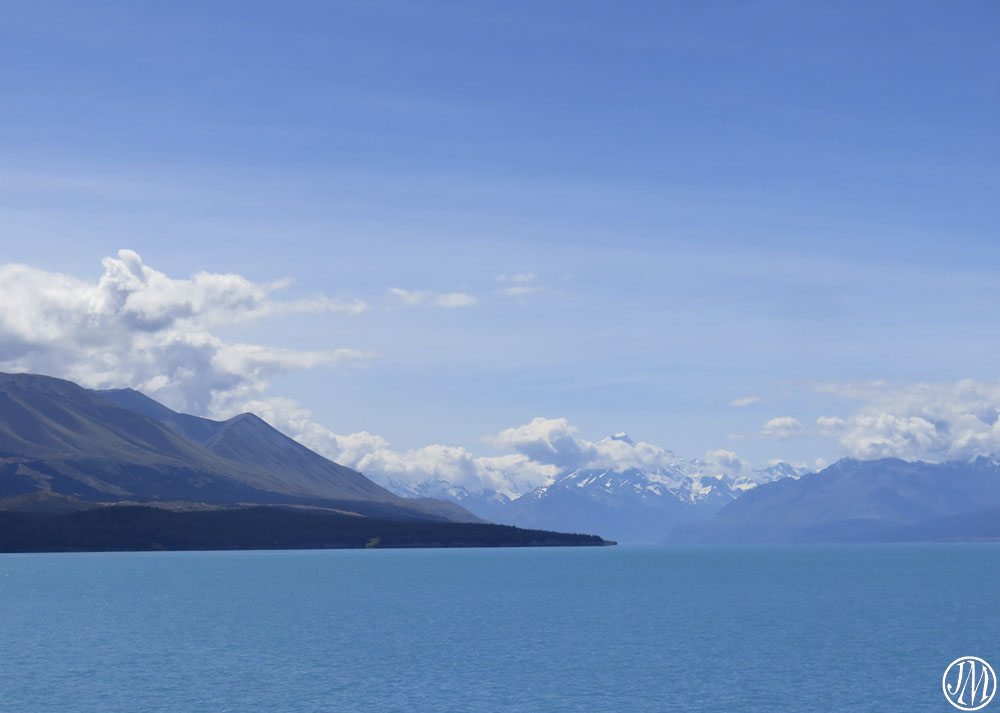 West of Tekapo is Lake Pukaki and from this vantage point you can see Aorangi (Mt Cook),
NZ's highest peak just visible above the clouds.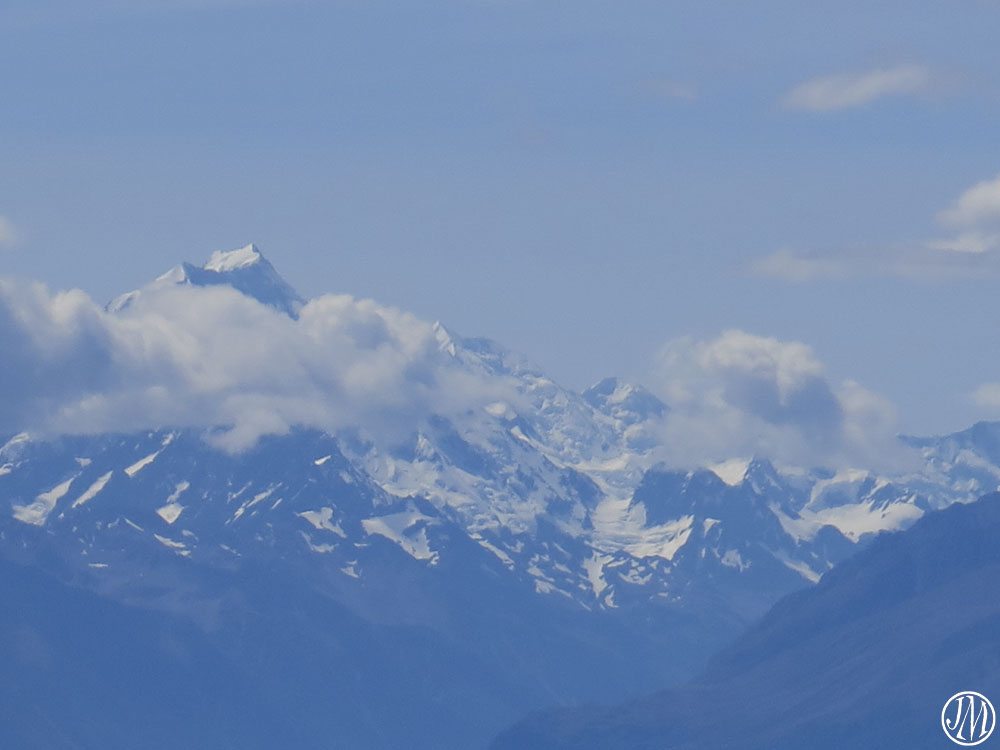 With the camera zoomed in, Aorangi (Cloud Piercer) is more easily visible.
Leaving these two magnificent lakes carved out by ancient glaciers, we turned south and east again passing Lake Benmore, a man-made lake in the Waitaki River Valley, which is a source of hydro-electric power.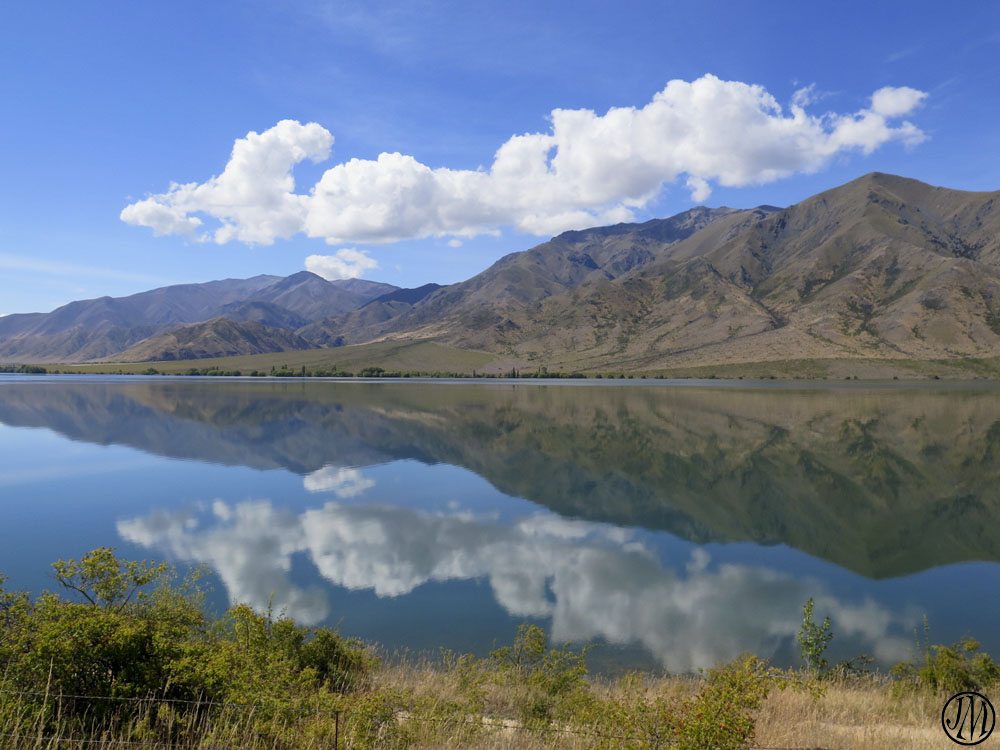 Beautiful reflections of mountain, clouds and sky in the tranquil waters of Lake Benmore.  
And then we were back on the east coast again in the town of Oamaru in the Province of Otago, a vibrant port in bygone days and now the old warehouses being restored to their original Victorian glory but now housing art galleries, bookshops, cafes and a whisky distillery.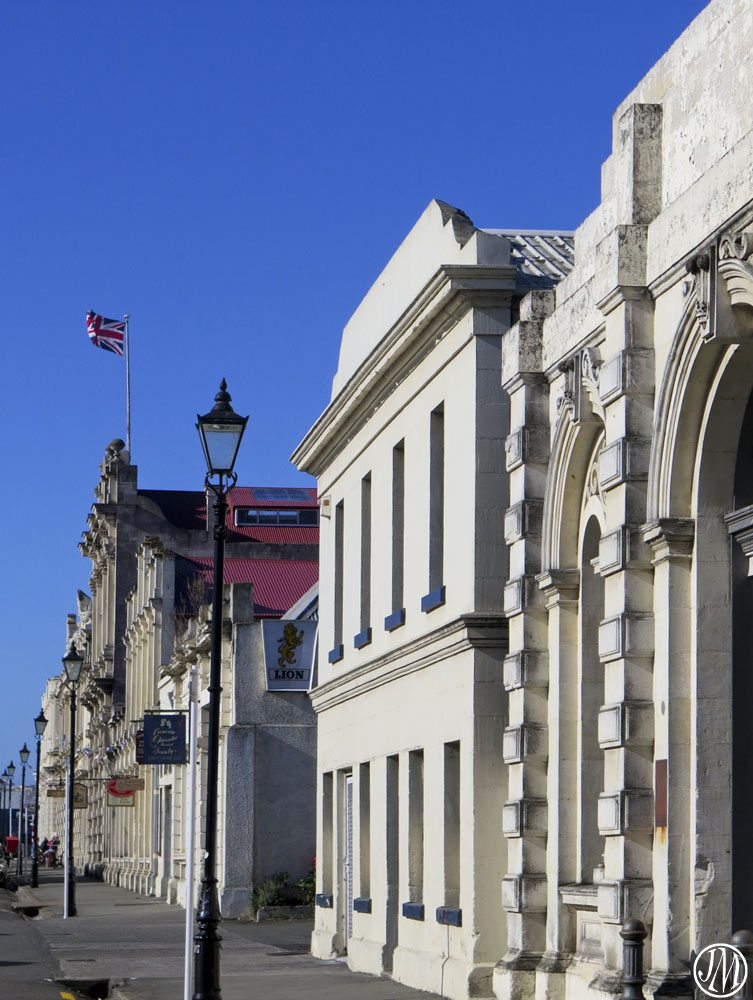 With the Union Jack flying high, one could almost believe we were still a part of the British Empire ….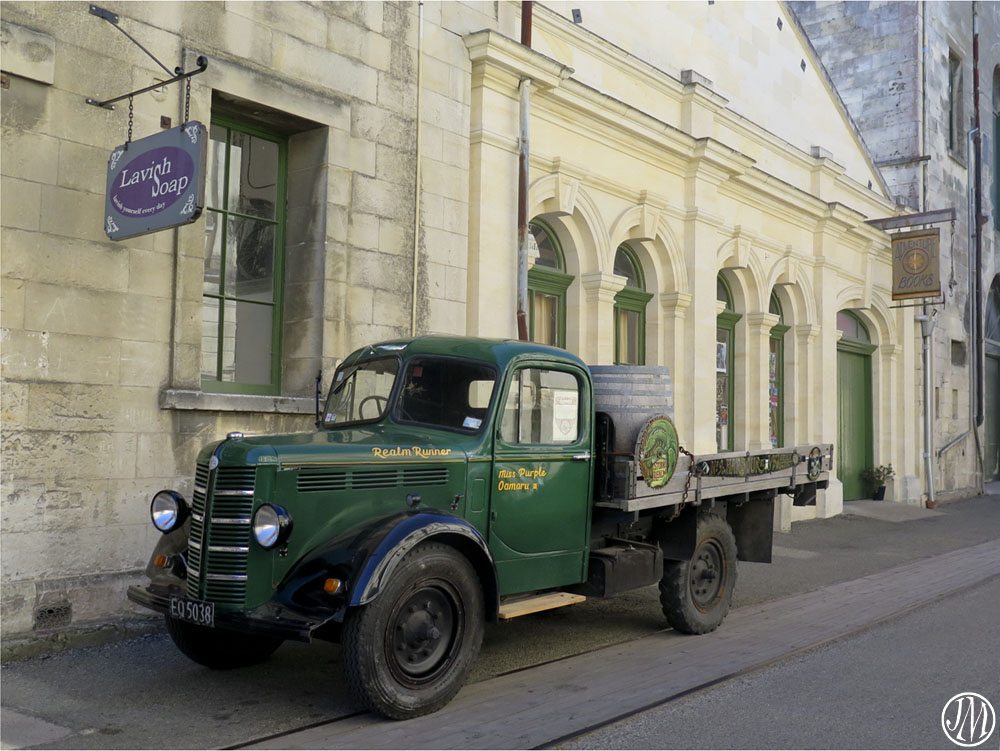 A decent old truck parked outside one of the shops.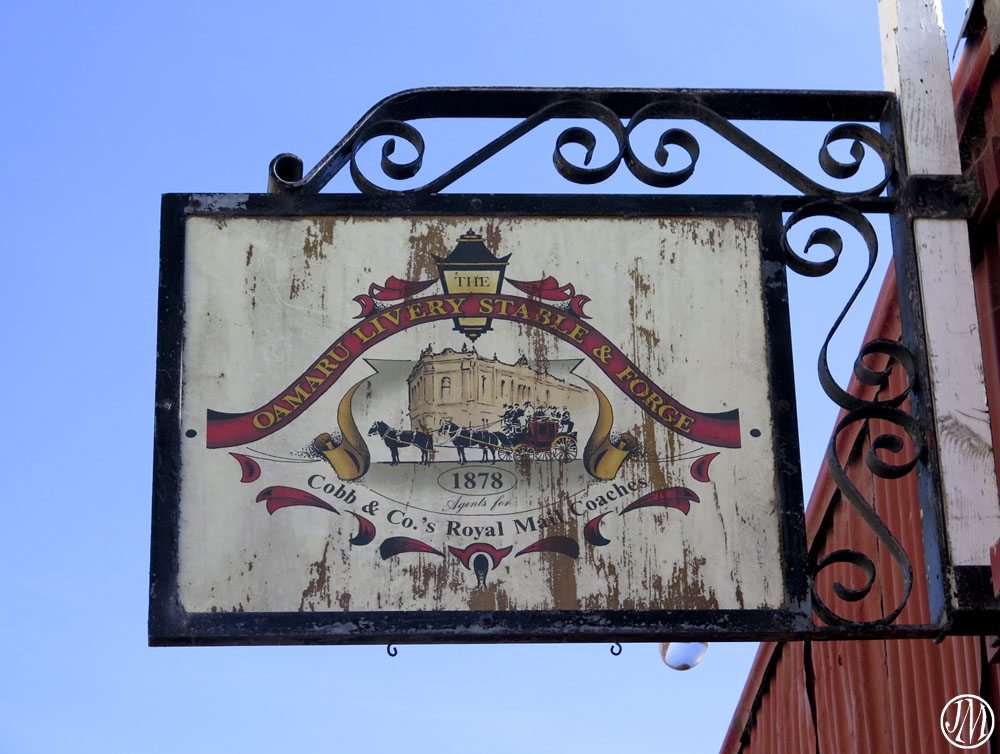 And a reminder of the early pioneer days when the way to travel was by the mail coaches of Cobb and Co.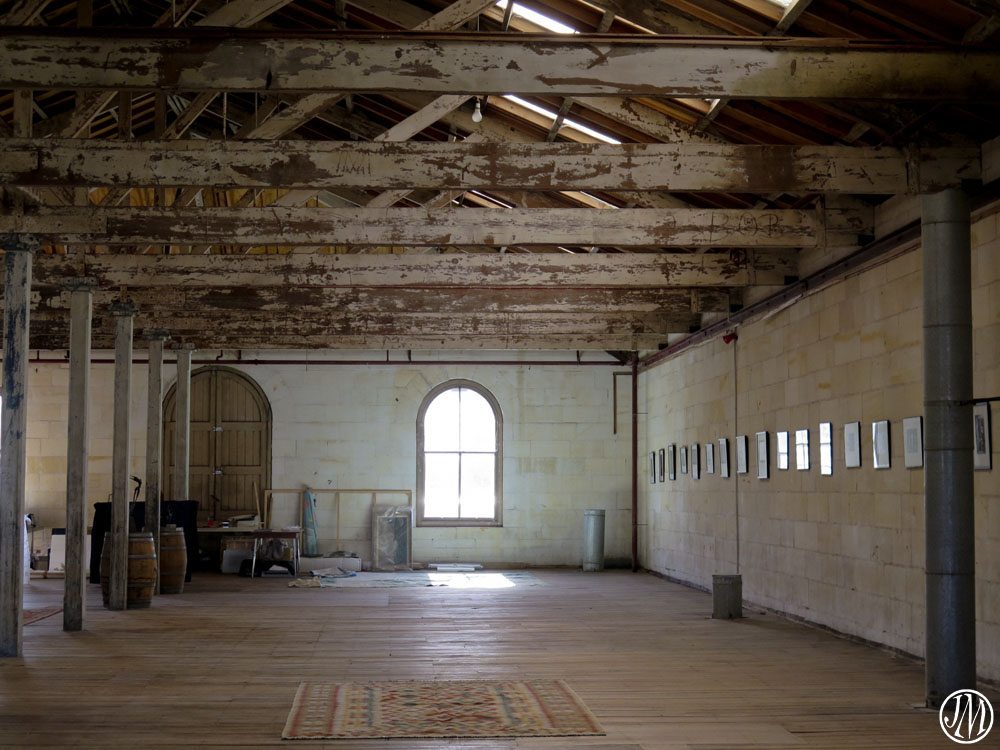 Climbing a couple of flights of worn wooden stairs, we entered the top of one of the old grain and wool warehouses,
now converted into an art gallery.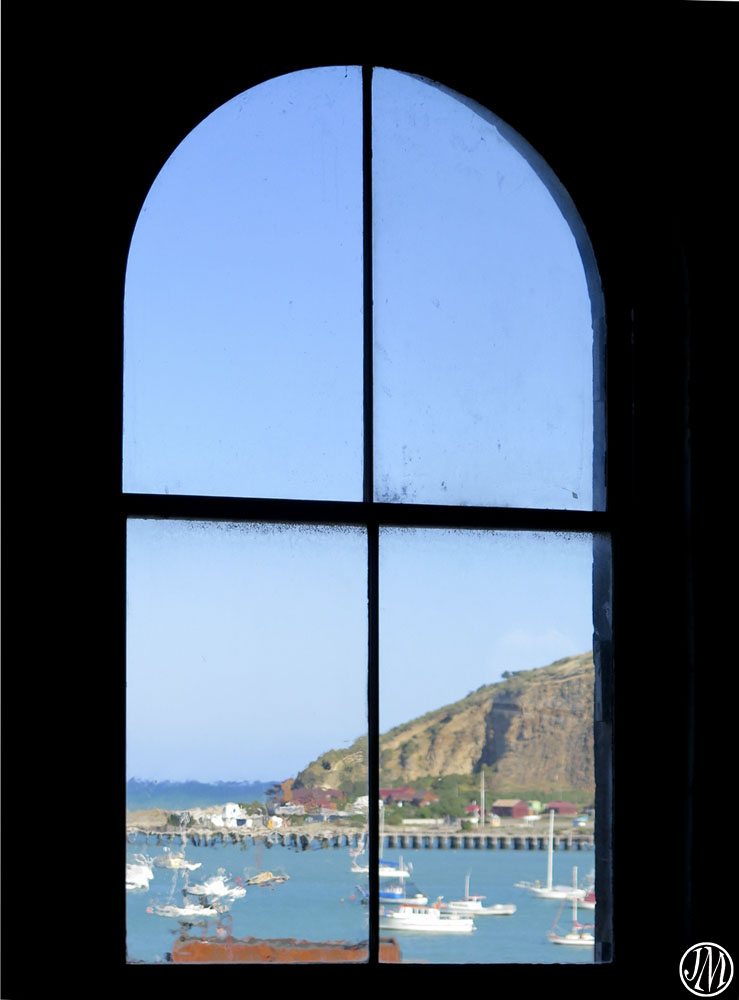 The views through the arched windows, and the slighty wonky glass were magnificent.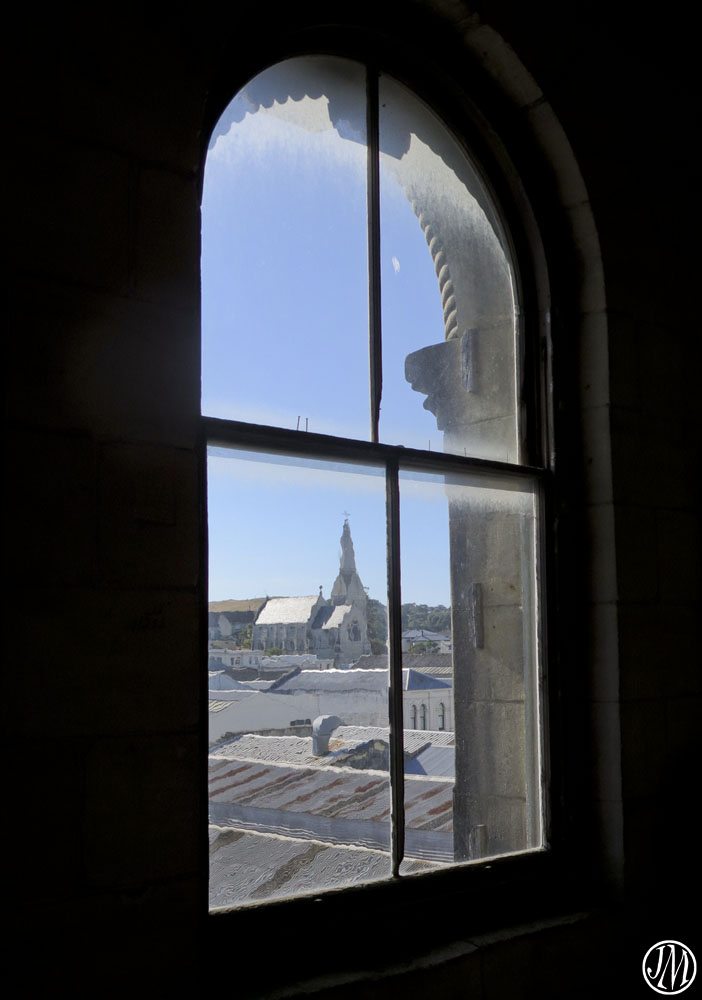 Looking away from the sea over the rooftops, the church made an imposing sight.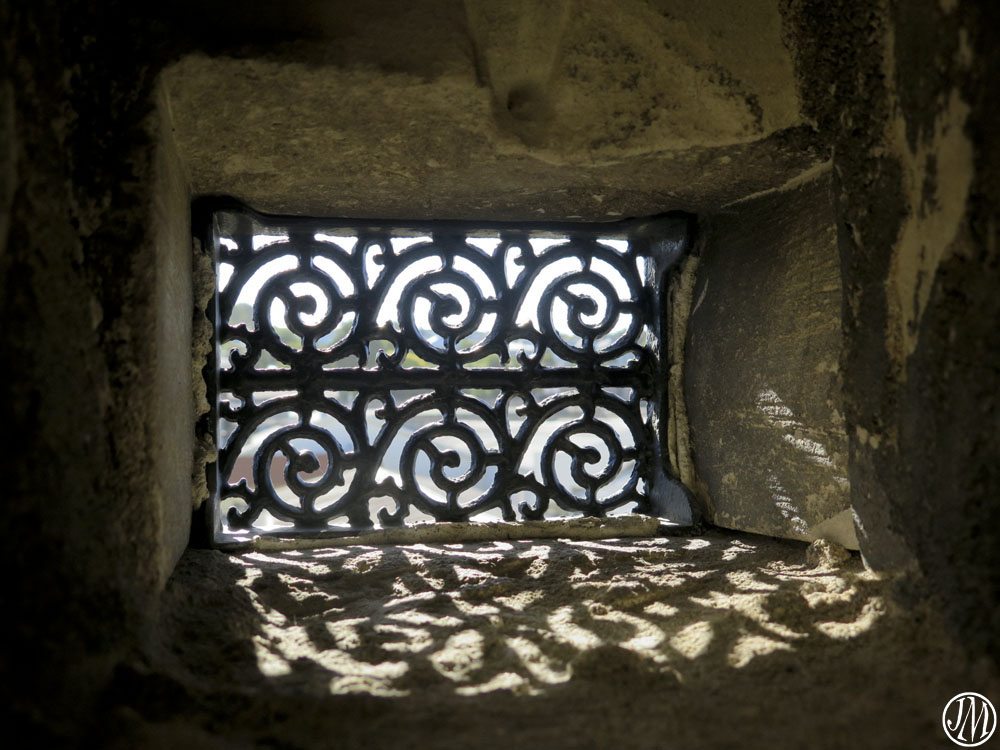 It's lovely to see the fine craftsmanship in these old buildings – this vent halfway up the staircase a wonderful curled design.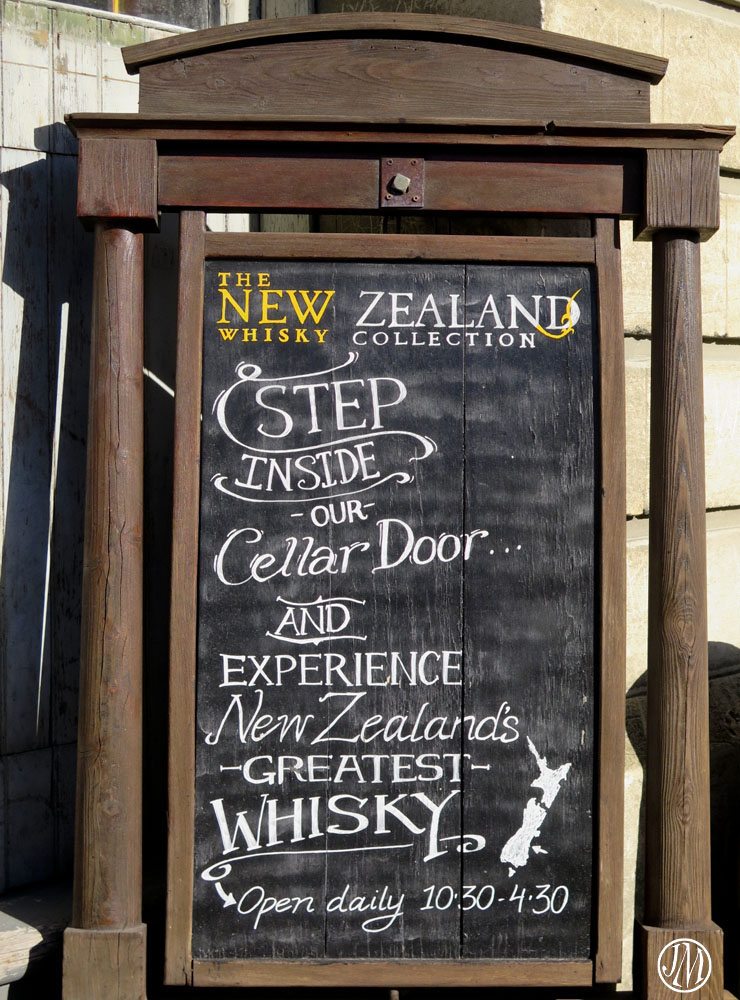 And a reminder that many of the earliest settlers in Otago hailed from Scotland, bringing with them a love of whisky. 
A little further south from Oamaru, we spent a lovely evening visiting the beach at Hampden, scene of  many holidays as a child with my paternal grandmother. Then we dined on delicious fish and chips in the small village of Moeraki where I remember celebrating NewYear's Eve through my childhood as part of a group of friends and relatives.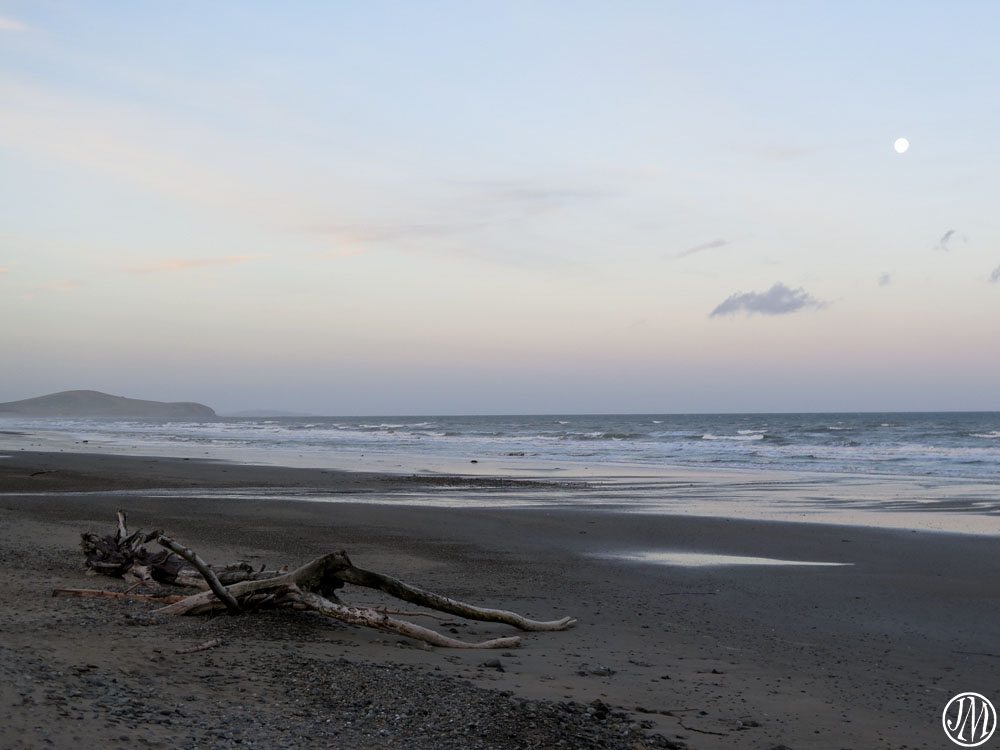 Hampden beach looking northwards, with a nearly full moon rising.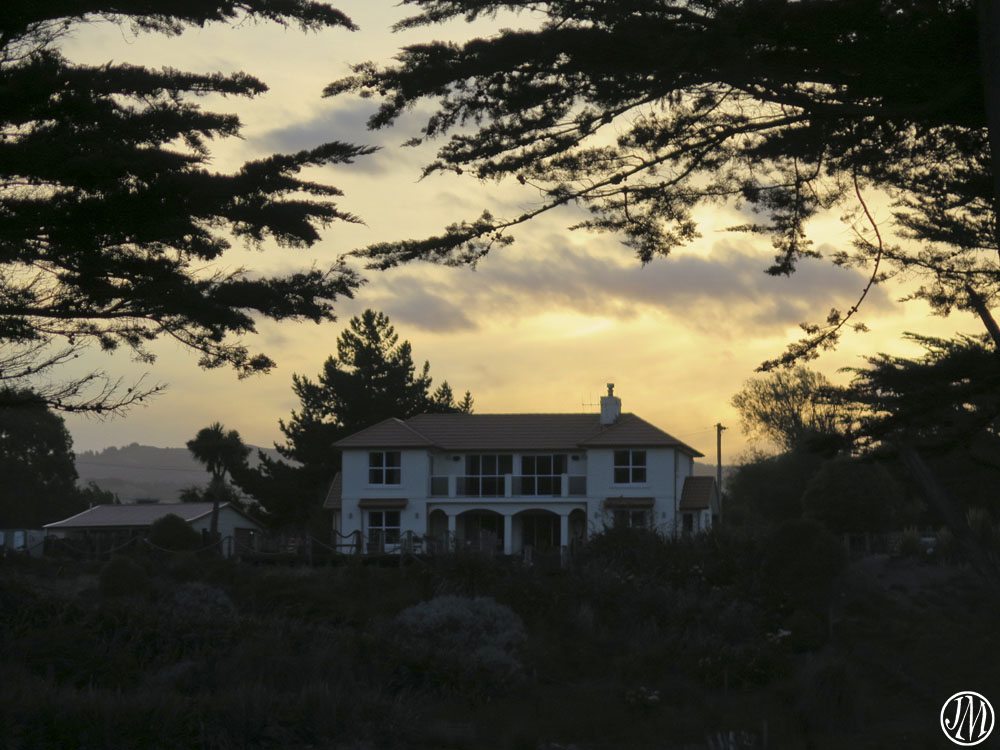 Evening light on a house overlooking the beach at Hampden.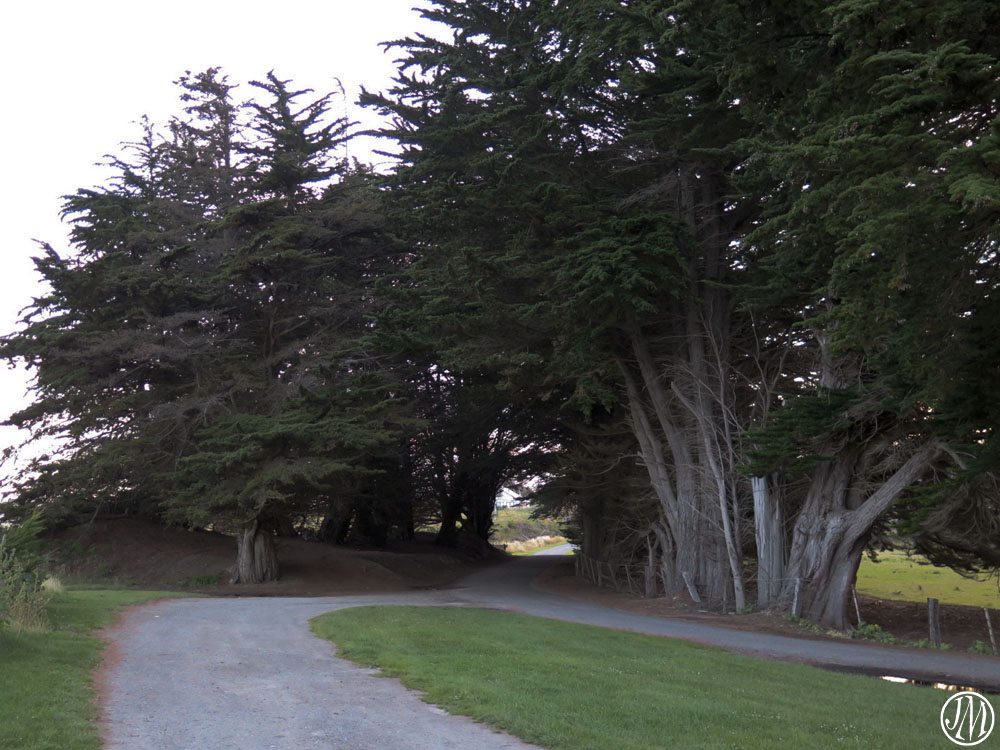 A tunnel through the magnificent Macrocarpa trees behind the beach.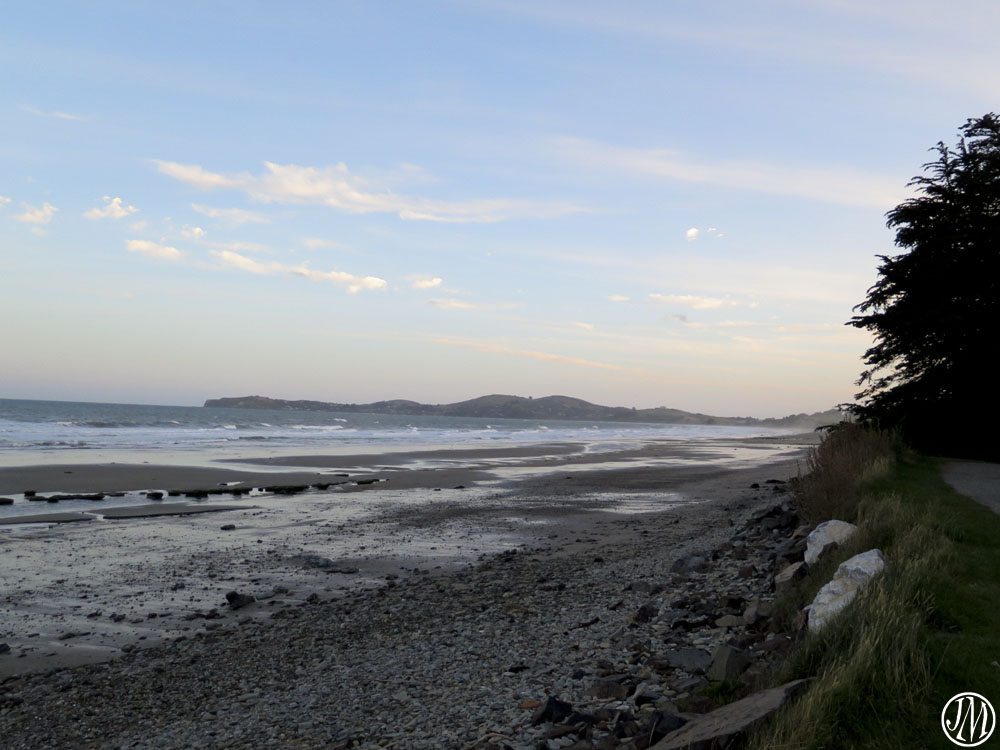 Looking south from Hampden towards the Moeraki Headland.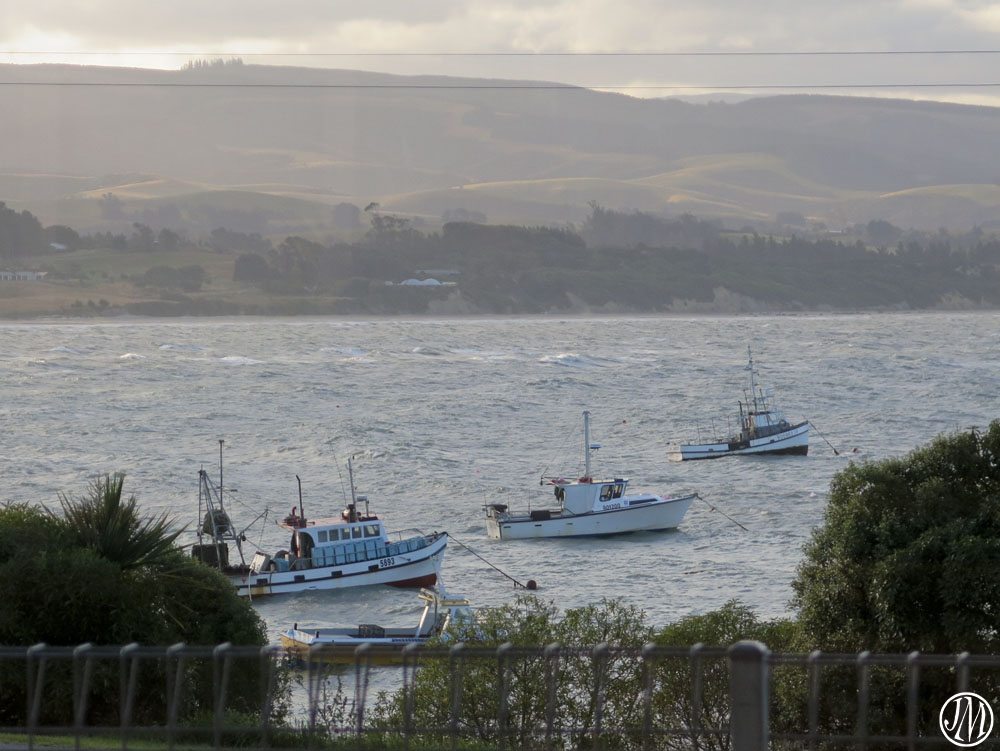 Fishing boats at Moeraki.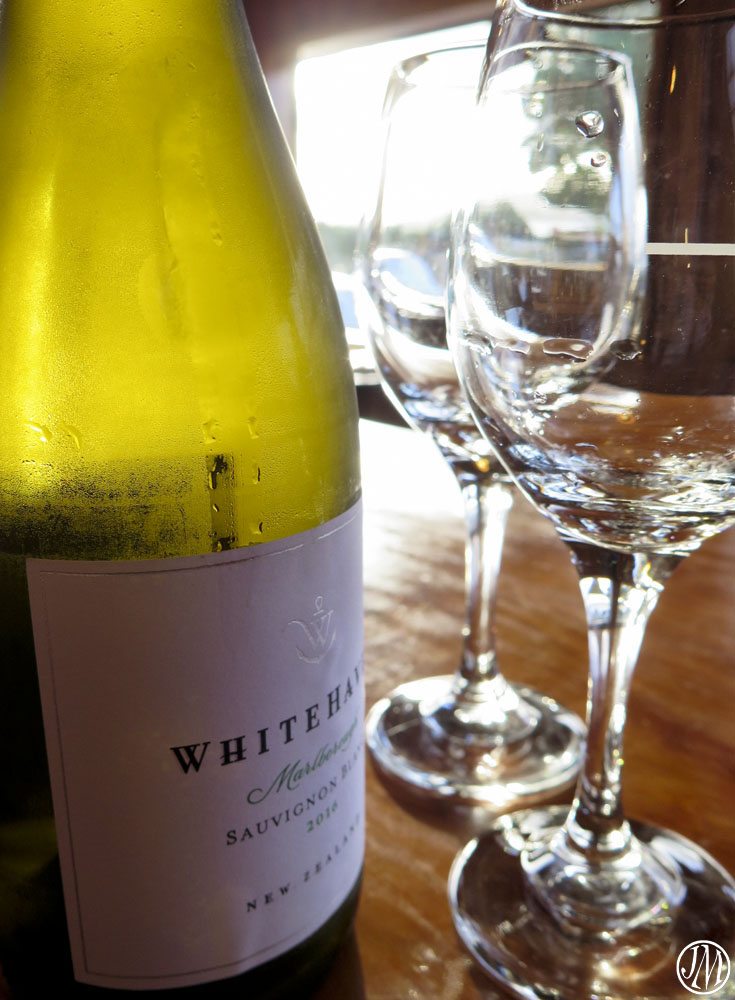 And a perfect ending to a day of travelling through South Canterbury and North Otago –
a meal of freshly caught fish and chips paired with a chilled bottle of a NZ Sauvignon Blanc.
And so ends my second post of our NZ road trip, which started in Christchurch and will continue in the next episode with a day of nostalgia visiting my Granny's old cottage and other places in Hampden, lunching with my cousin and travelling along the coast road to Dunedin.
Thank you for following my travels.