Greetings friends,
For my last blog reporting on my recent trip to Sabah, I want to take you with me on a visit we made to Kalapuan Village in the Semporna Islands Park in the Celebes Sea off the west coast of Borneo, home to many Bajau Laut (Sea Gypsy) families, most of whom live in simple wooden houses on stilts.  They are one of the last semi-nomadic sea-faring groups in Southeast Asia, spending many months at sea in their brightly coloured boats existing mainly from fishing.  We were taken there by Hardy, who grew up in the village and now lives there with his family but who also works as a guide for the Mateking Island Resort, an hours boat ride away.  He is determined to help his fellow villagers, so amongst other projects, he financed and built a school where his wife and eldest daughter now teach the youngsters of the village. Some parents recognise how important this can be for their children, but others let their children grow up without this benefit, learning the traditions and from nature the way they have always done. It was a privilege to walk through the village, greet the villagers, listen to the stories from Hardy of how things are changing, and to hear the school children sing for us – that old universal (Scottish) favourite – 'My bonny lies over the ocean,' -perhaps all too true in this community.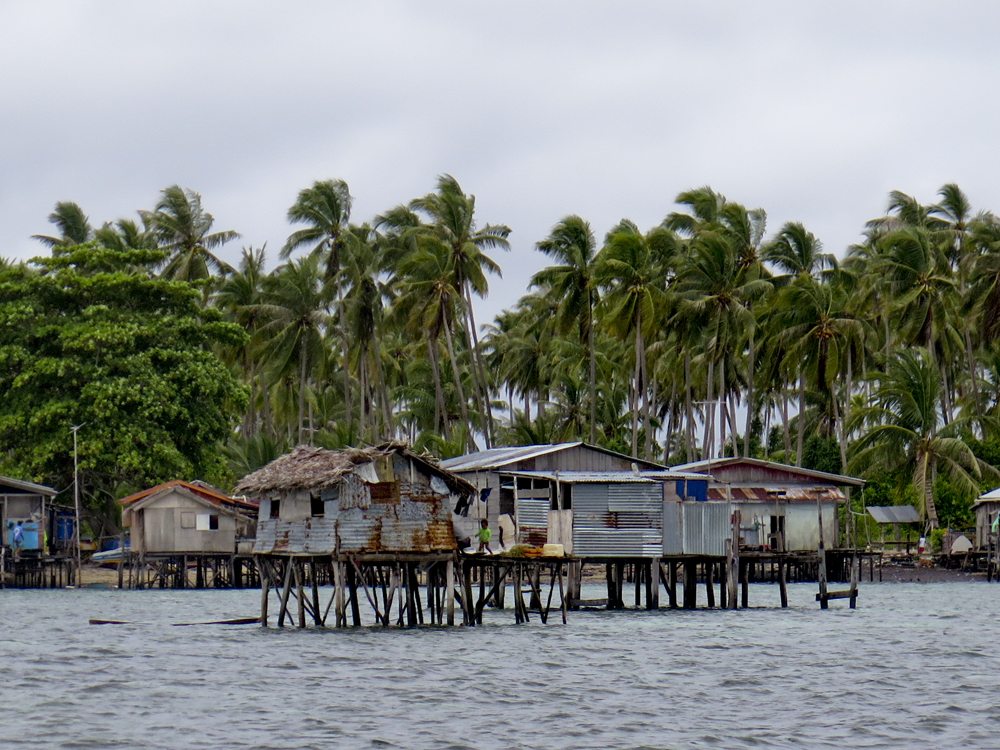 Approaching Kalapuan Village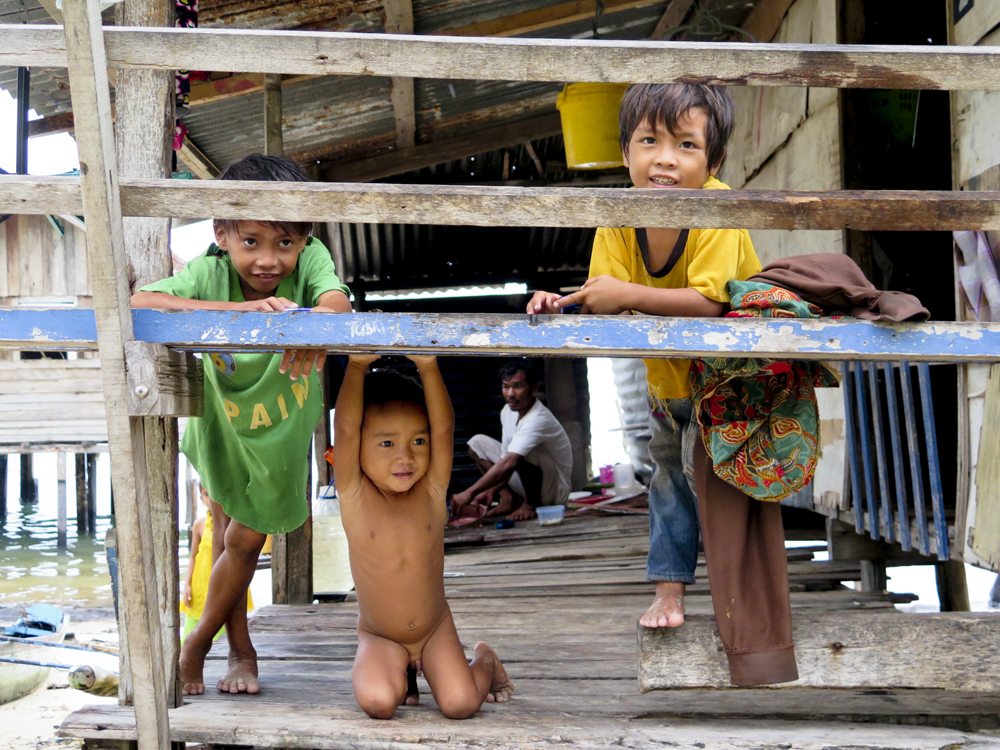 A father and his sons check out the visitors to their village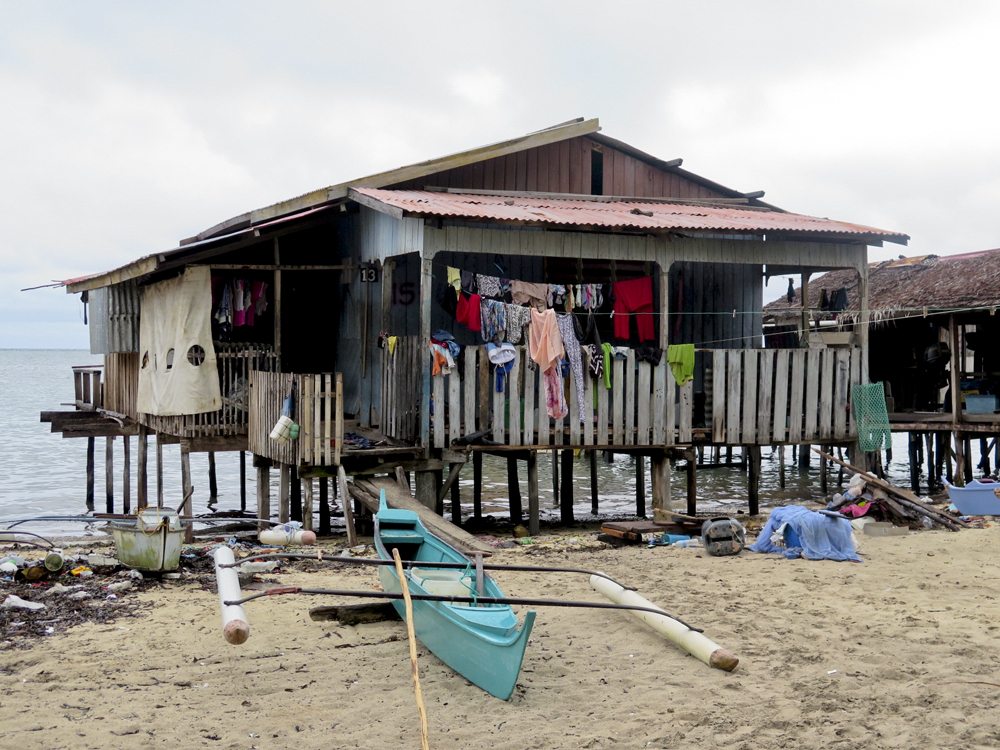 A larger than usual stilt house on the edge of the ocean, canoes parked alongside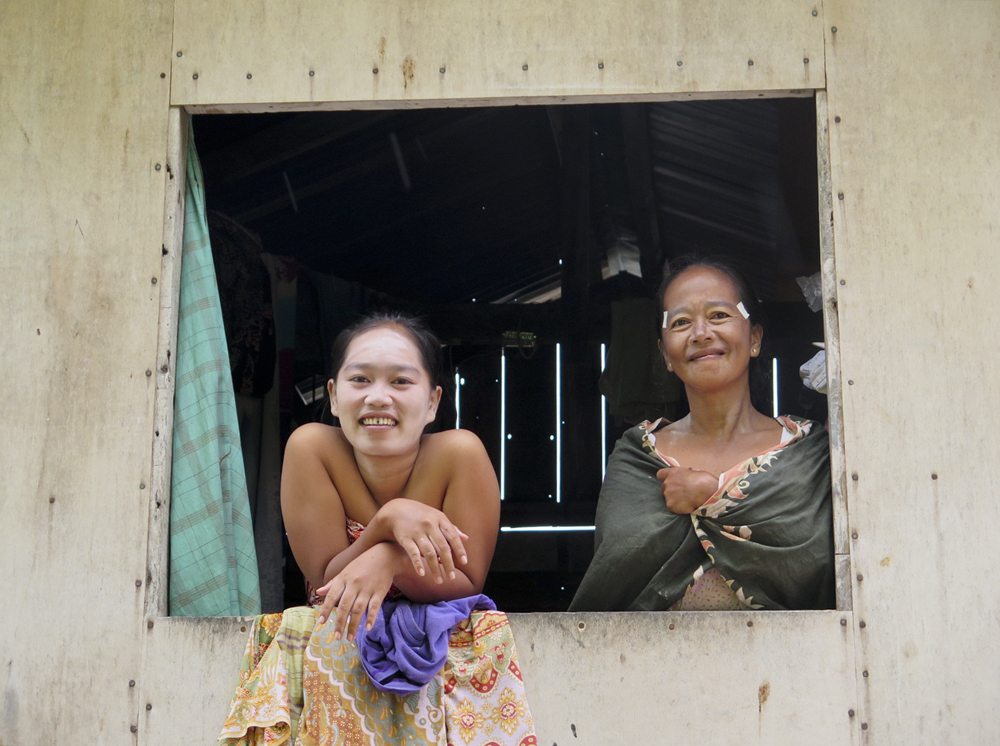 Welcoming smiles from the window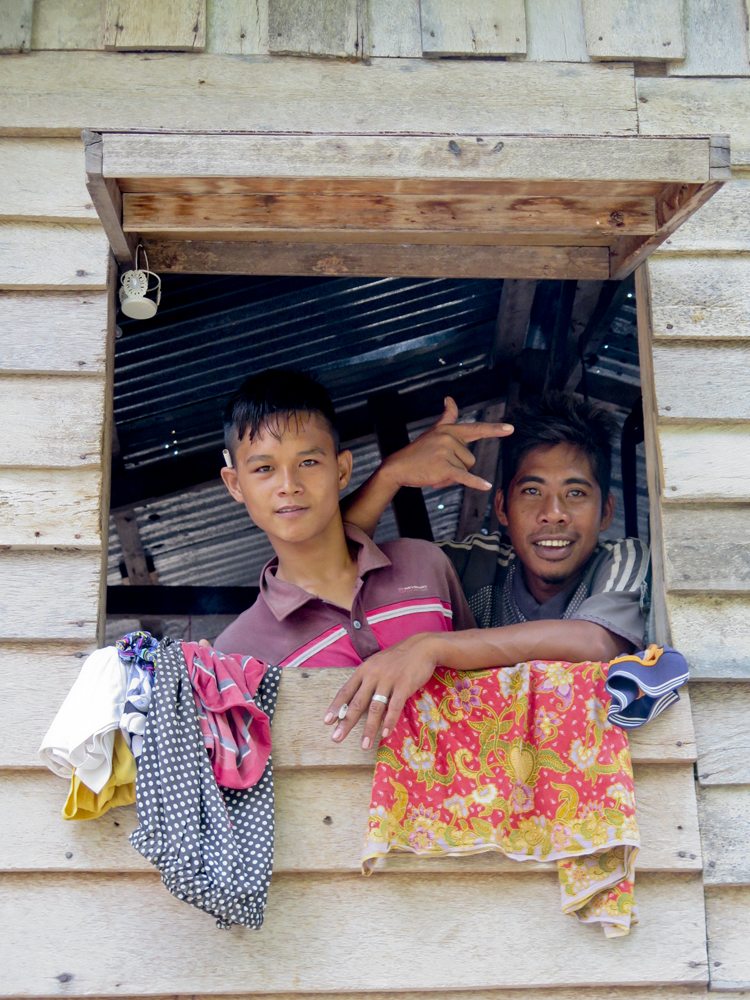 Young men greeting us with cheeky grins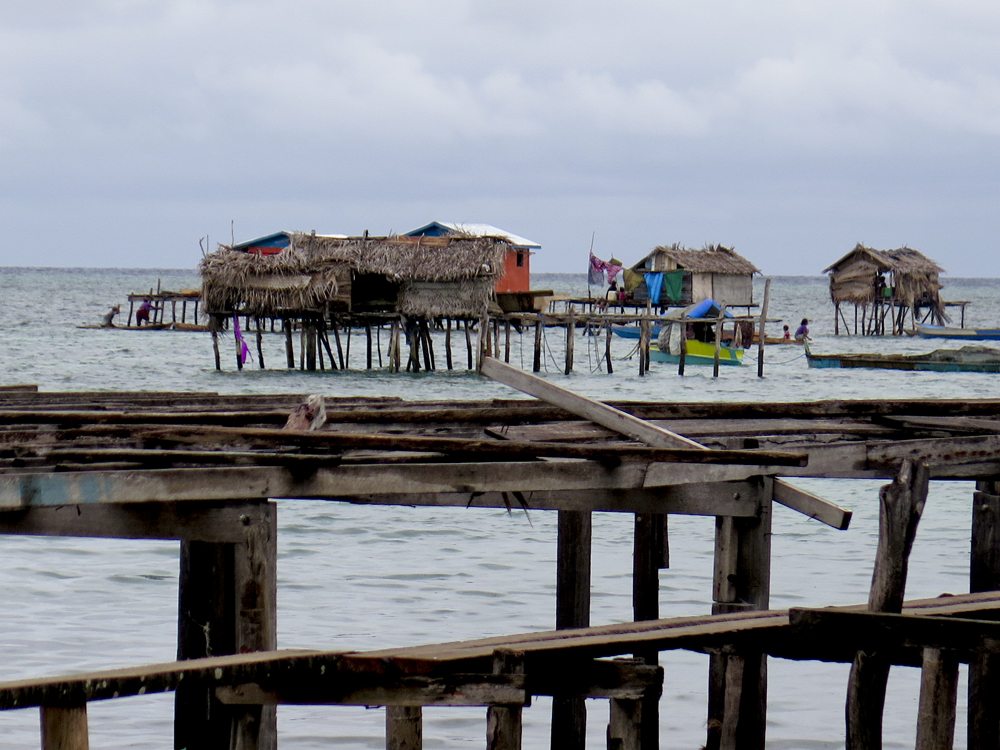 Looking seawards over plank walkways to other stilt houses and boats with families going about their daily business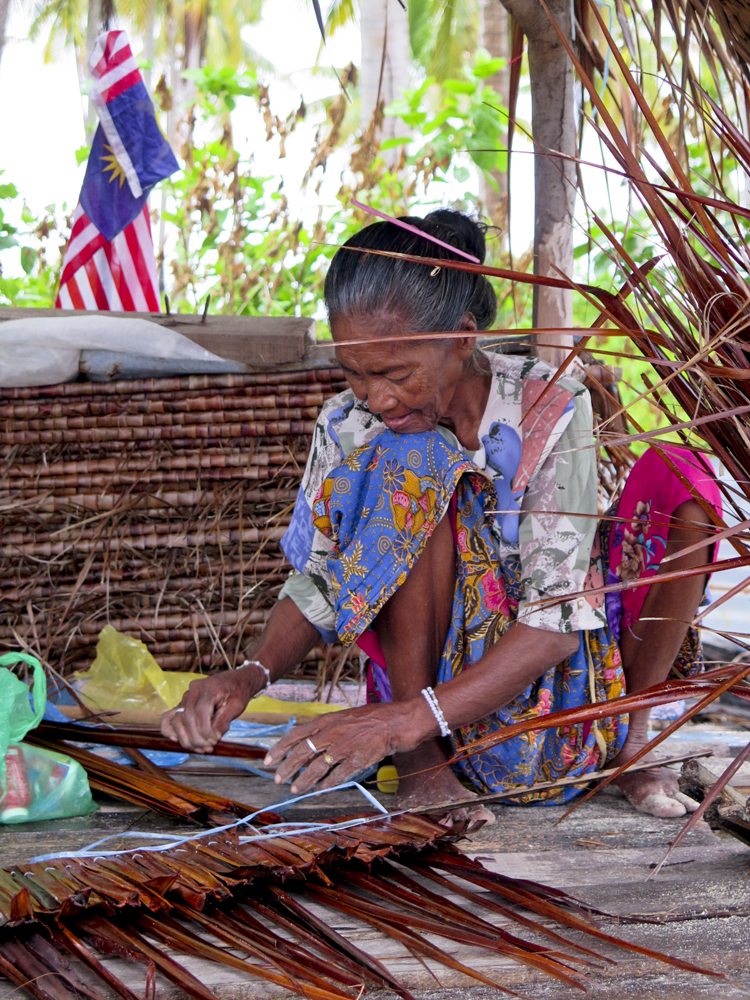 An older woman weaves a roofing panel, the art handed down over generations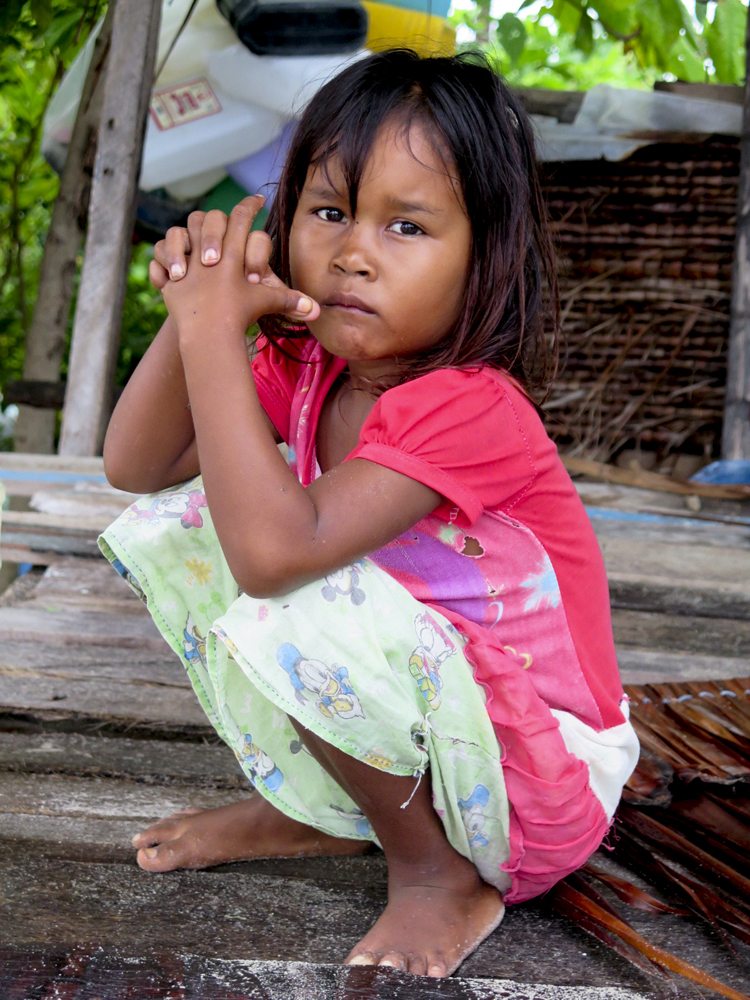 A young girl observes the visitors to her village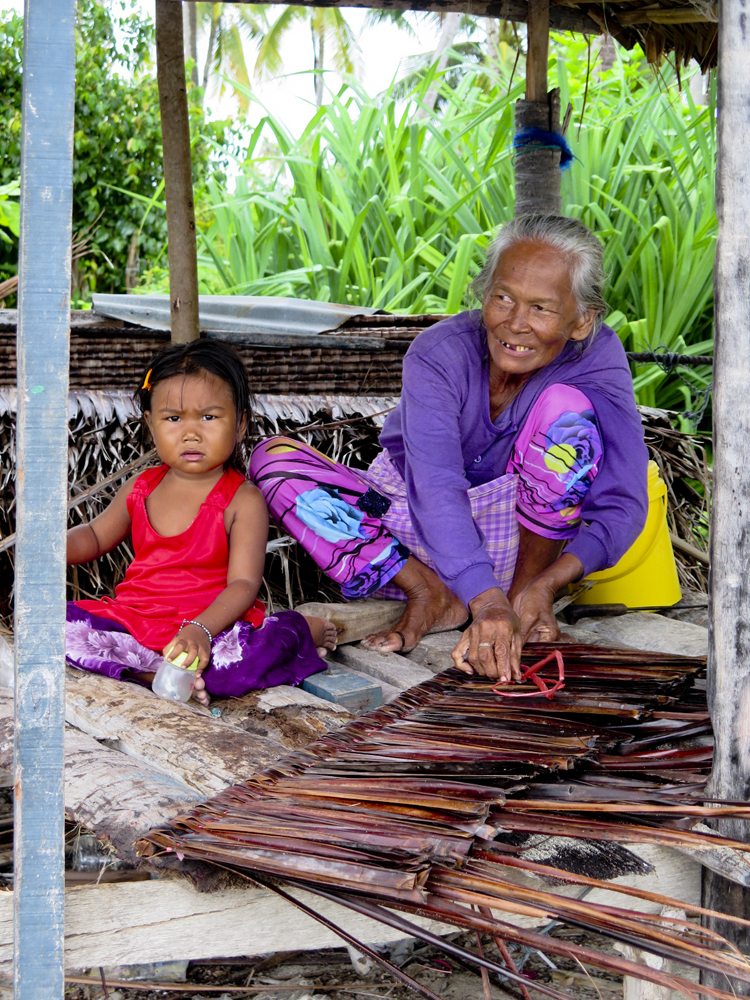 Grandmother weaves and looks after her granddaughter at the same time – a universal bond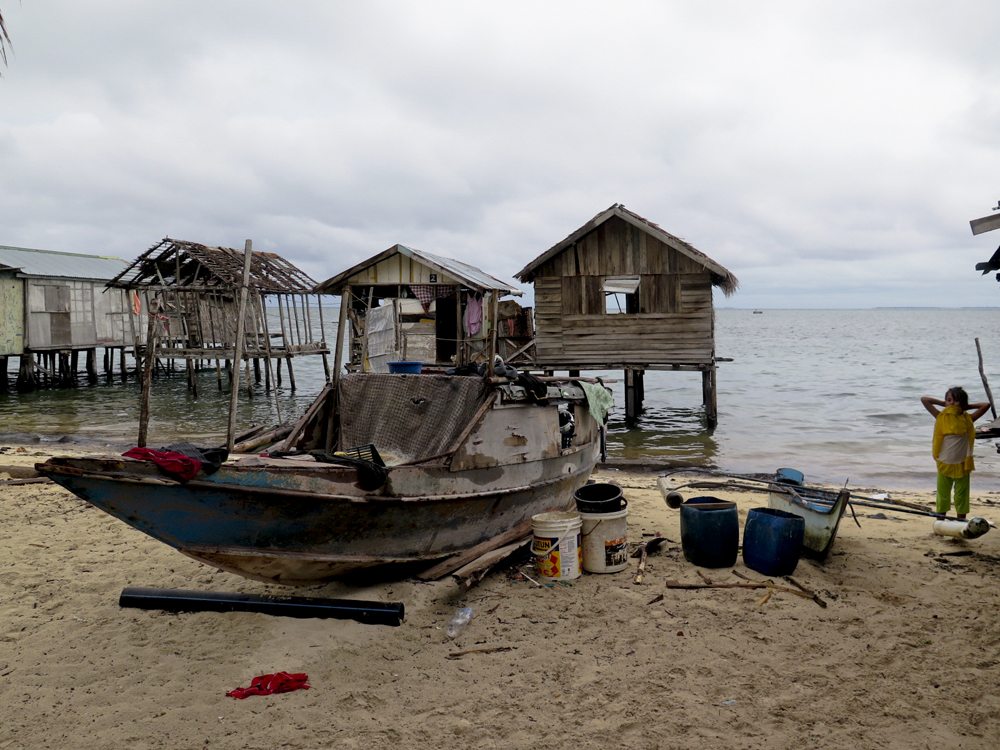 A boat being repaired on the beach ready for the next sea voyage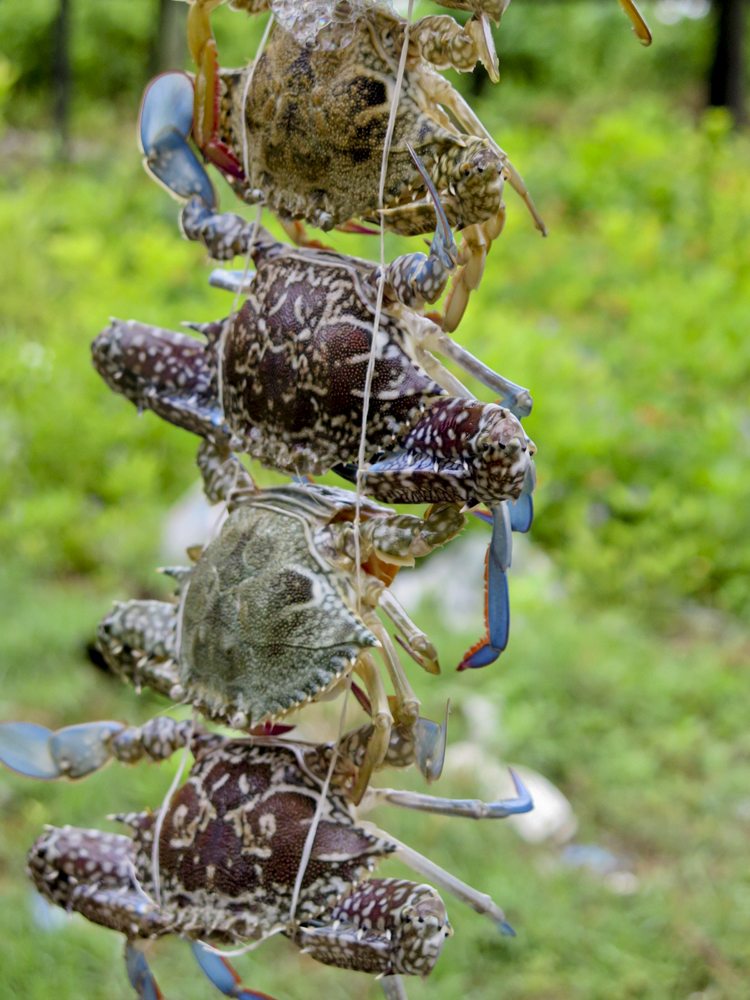 A fresh catch of crabs ….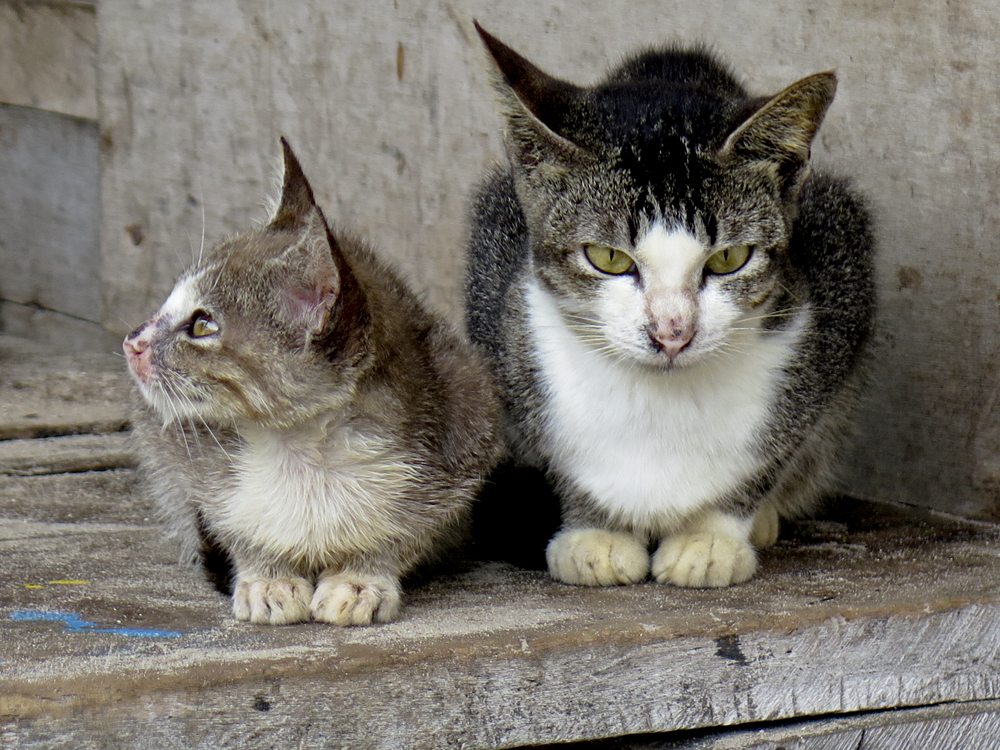 … and hopeful, watchful cats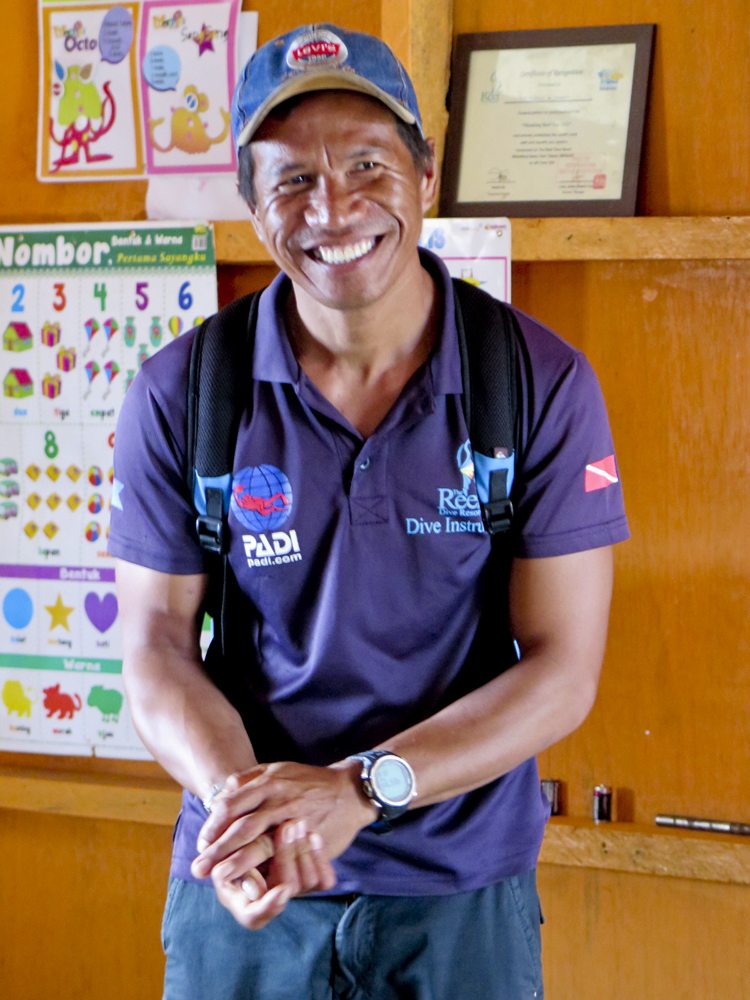 Our Guide, the resourceful and charming Hardy, at the school he built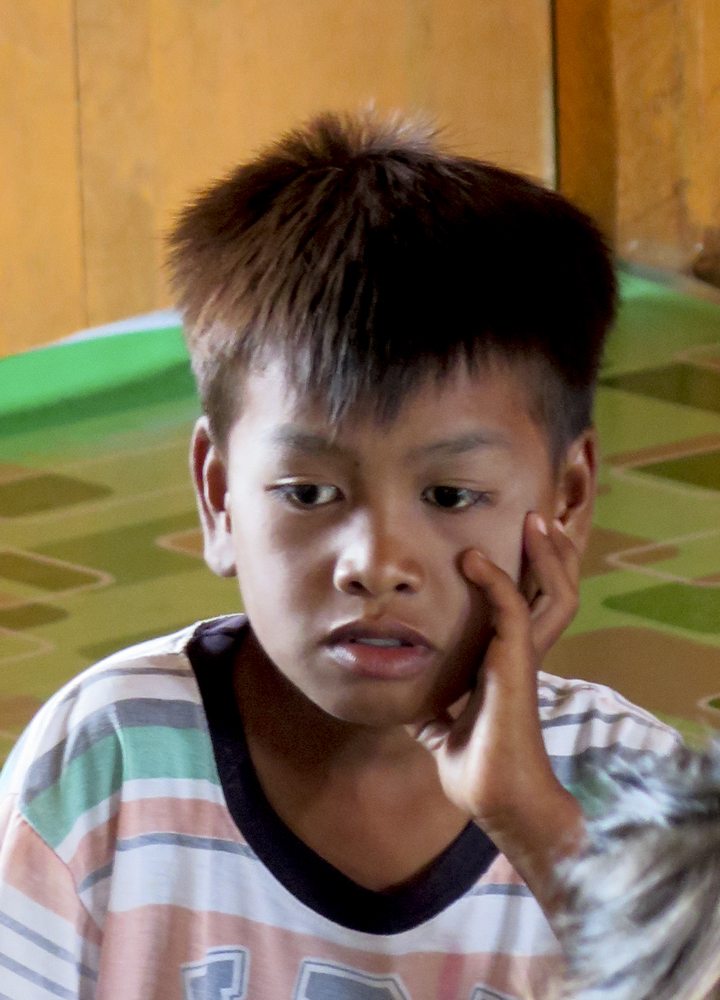 Schoolboy pondering the mysteries of maths or maybe just daydreaming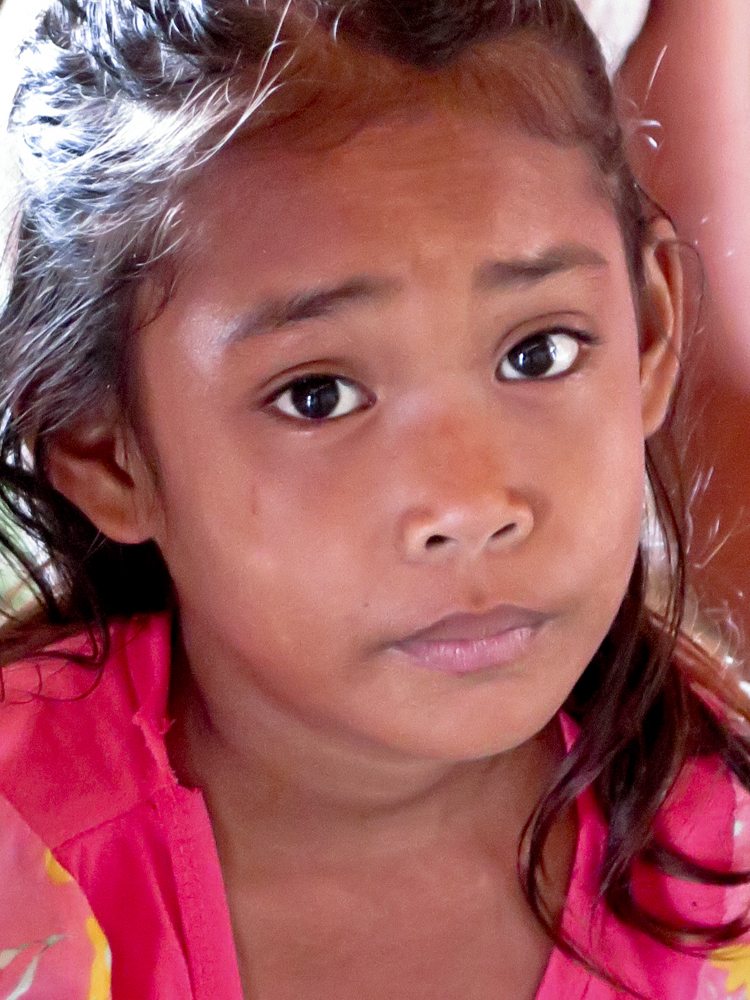 Wistful young schoolgirl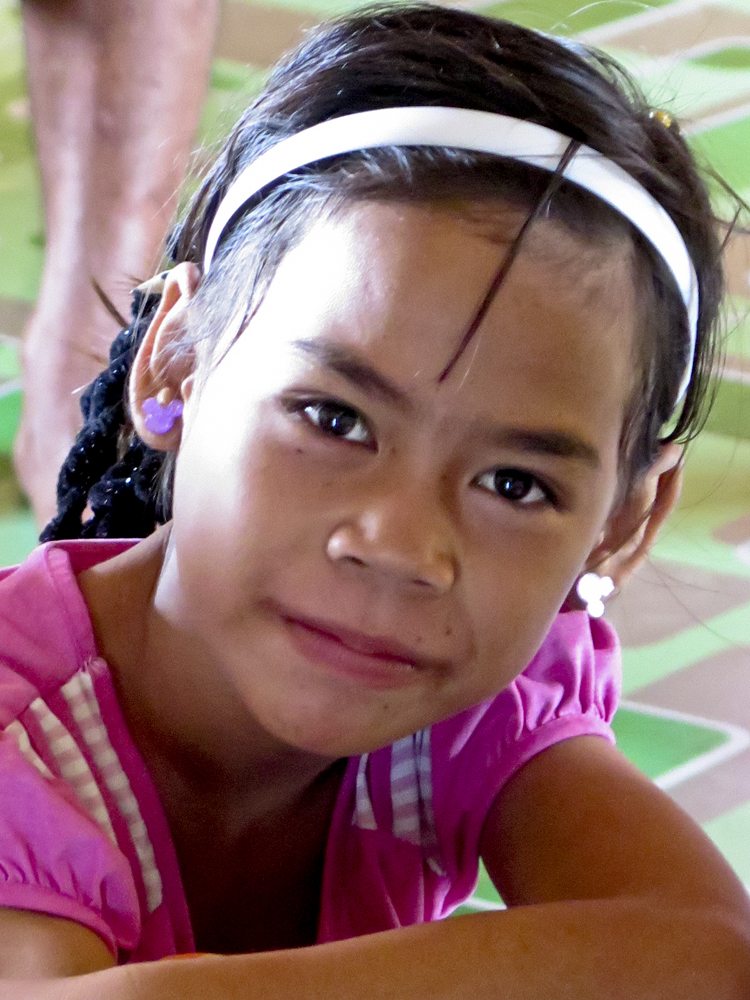 Interested in the visitors, a break from the routine school work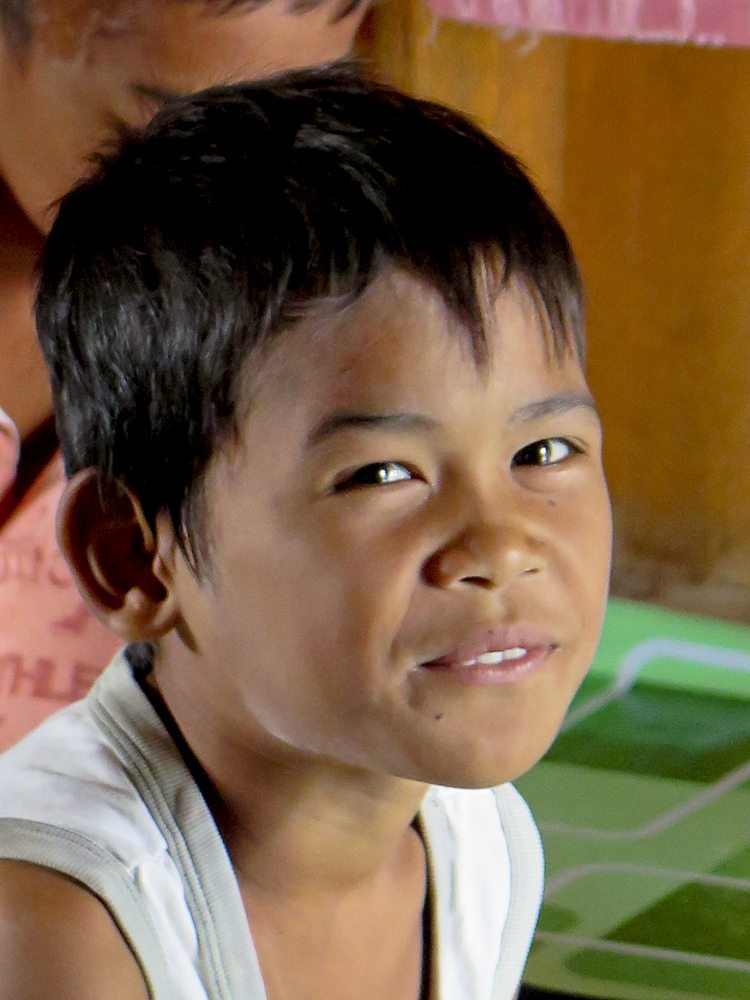 A smile for the camera from this young pupil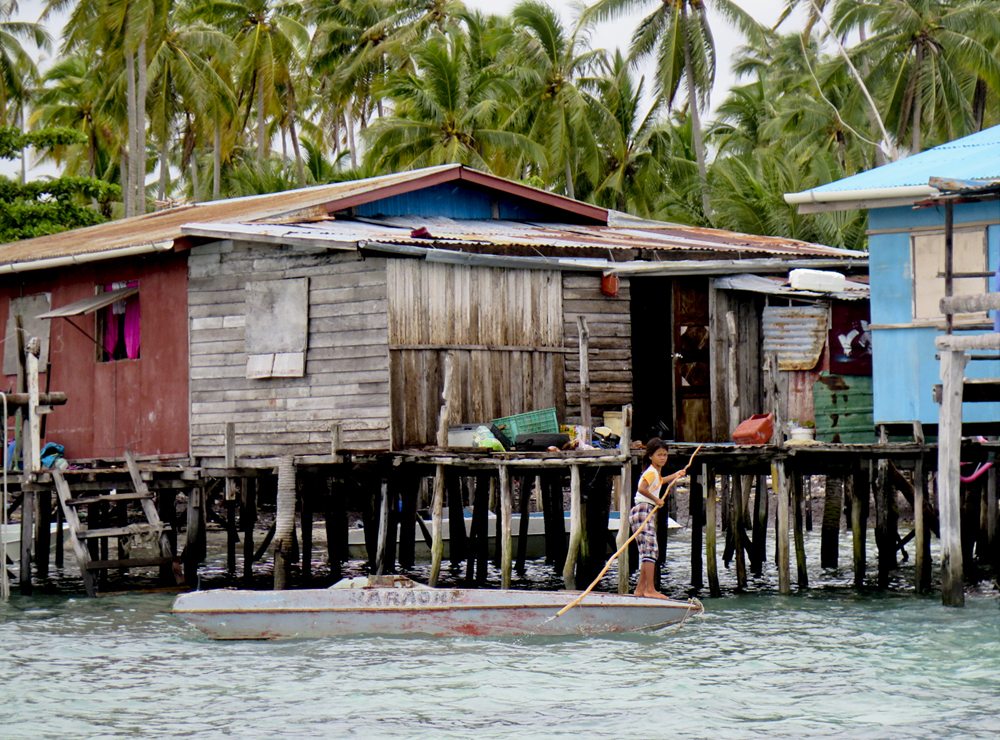 Getting from house to house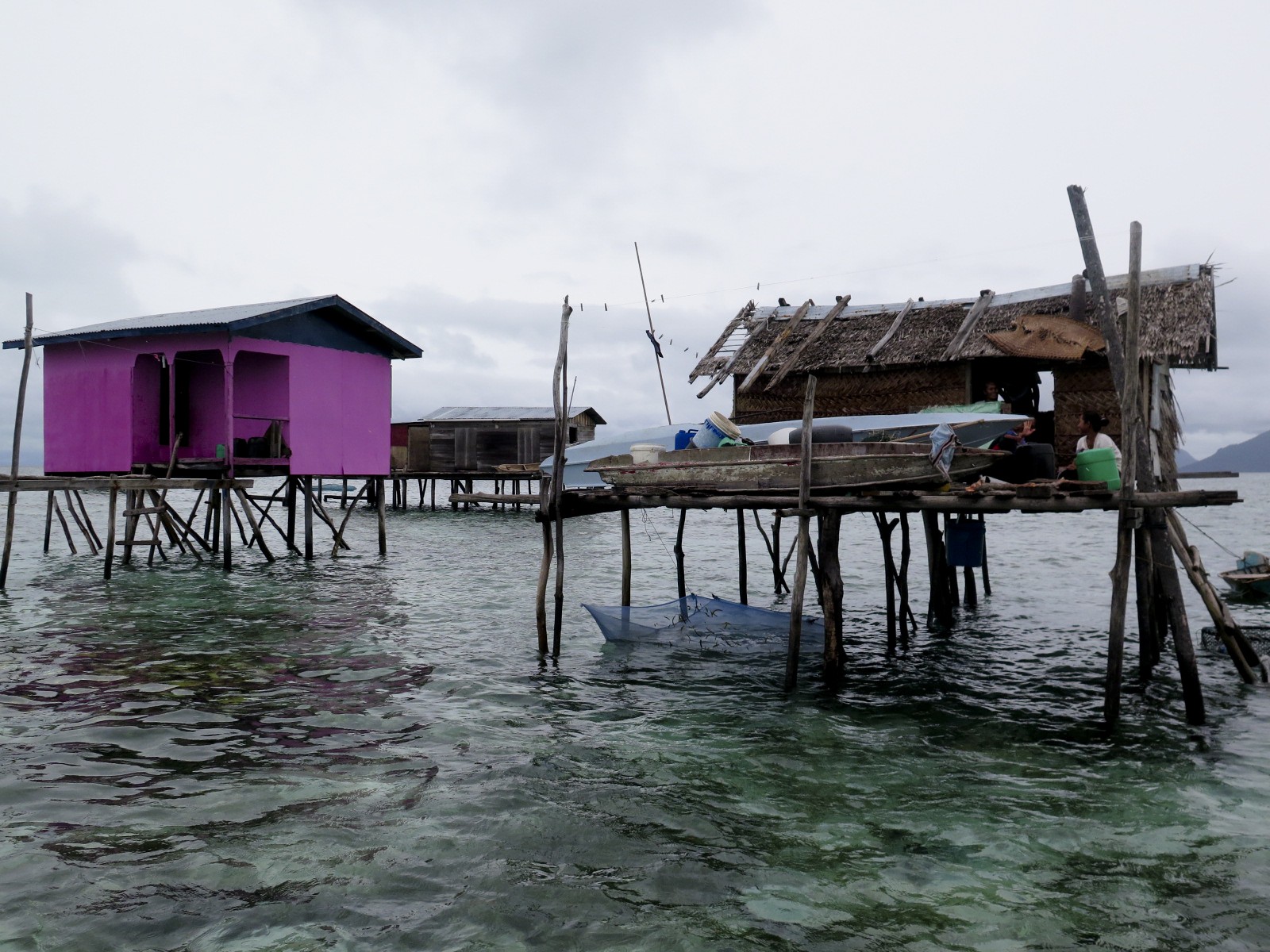 More modern and traditional stilt houses side by side, the traditional certainly cooler for sleeping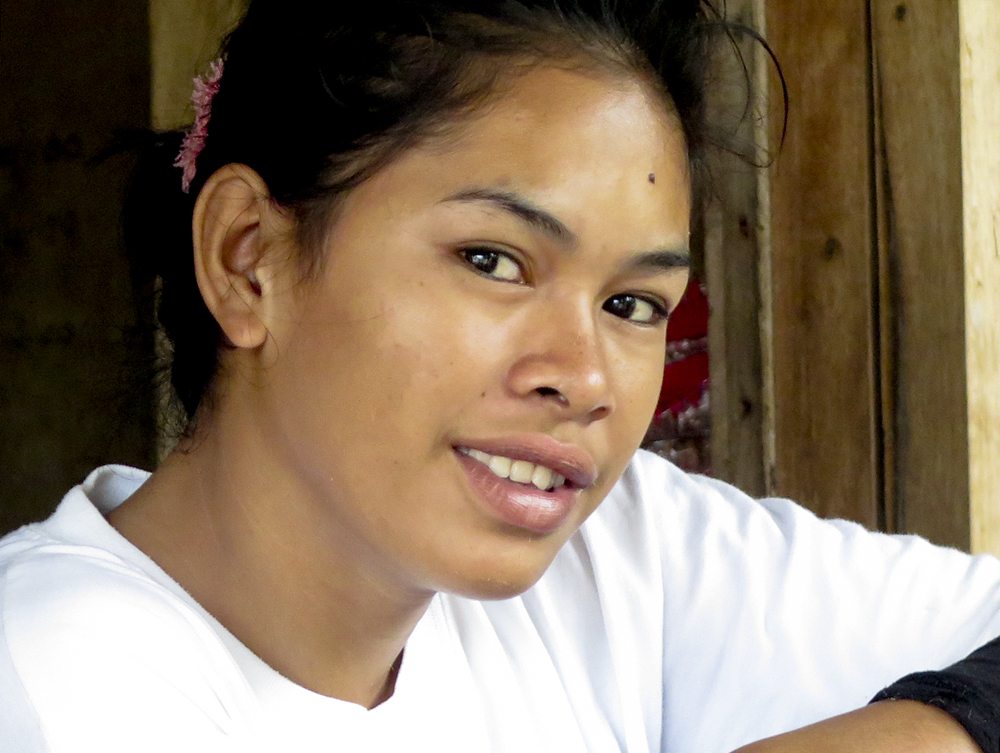 Beautiful young woman poses for my camera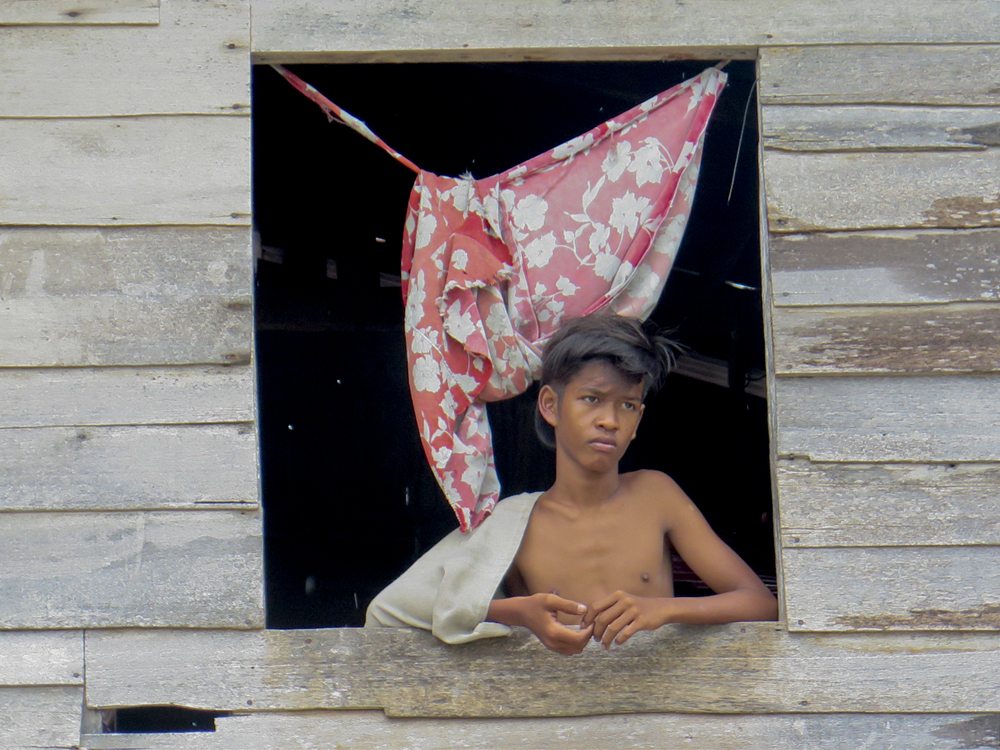 He seems so sad, but perhaps just thoughtful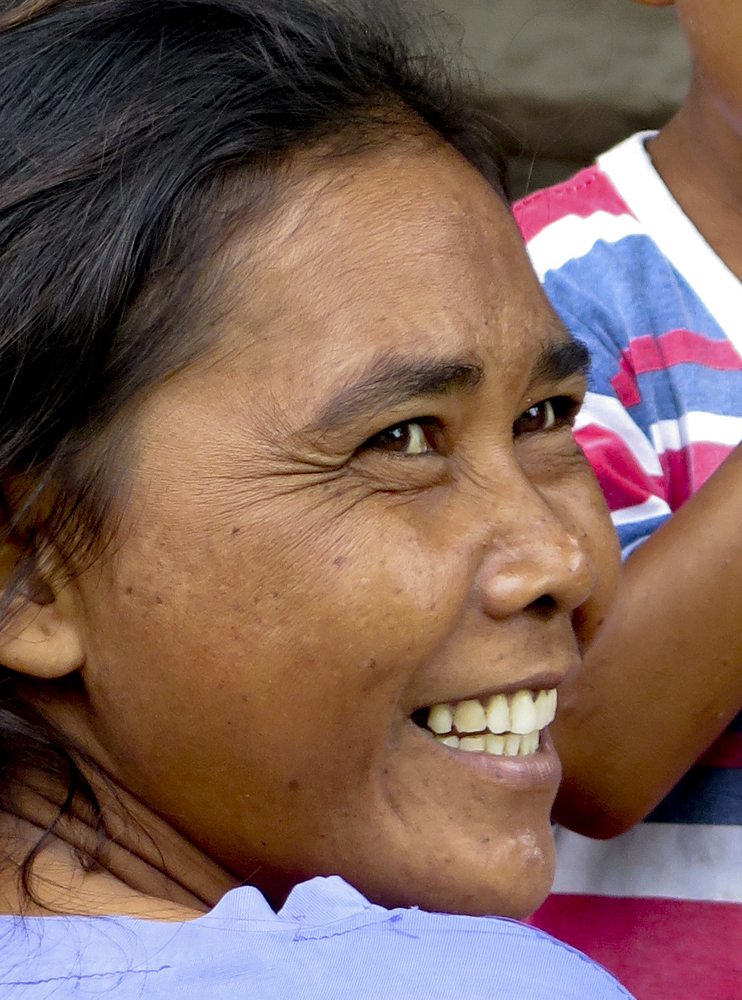 A charming smile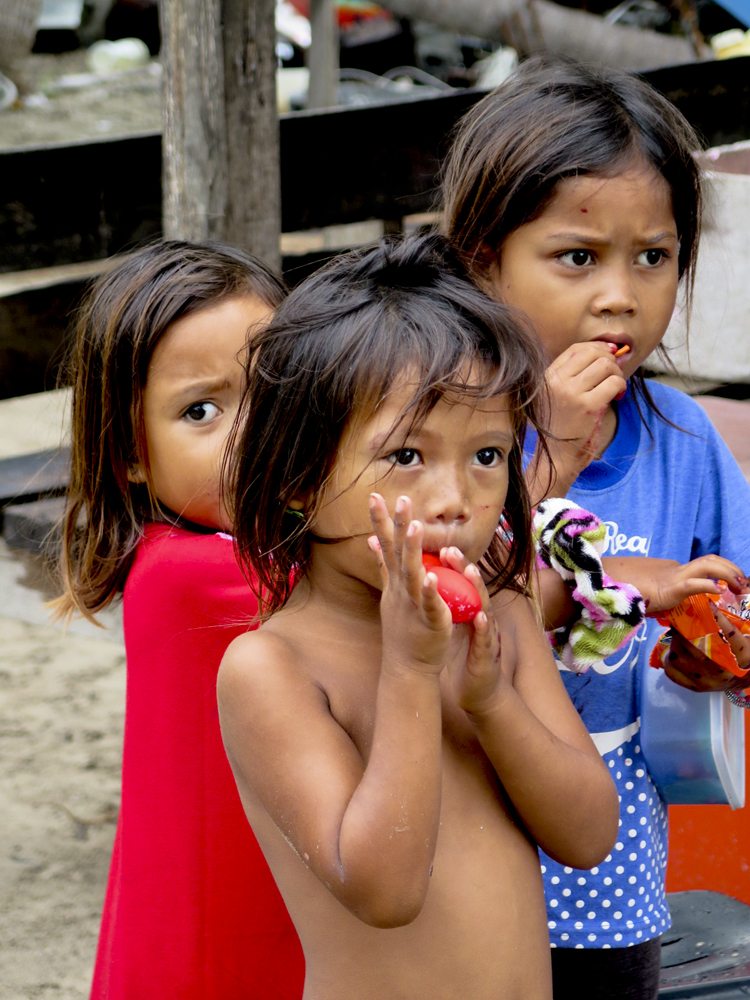 Girls and their snacks …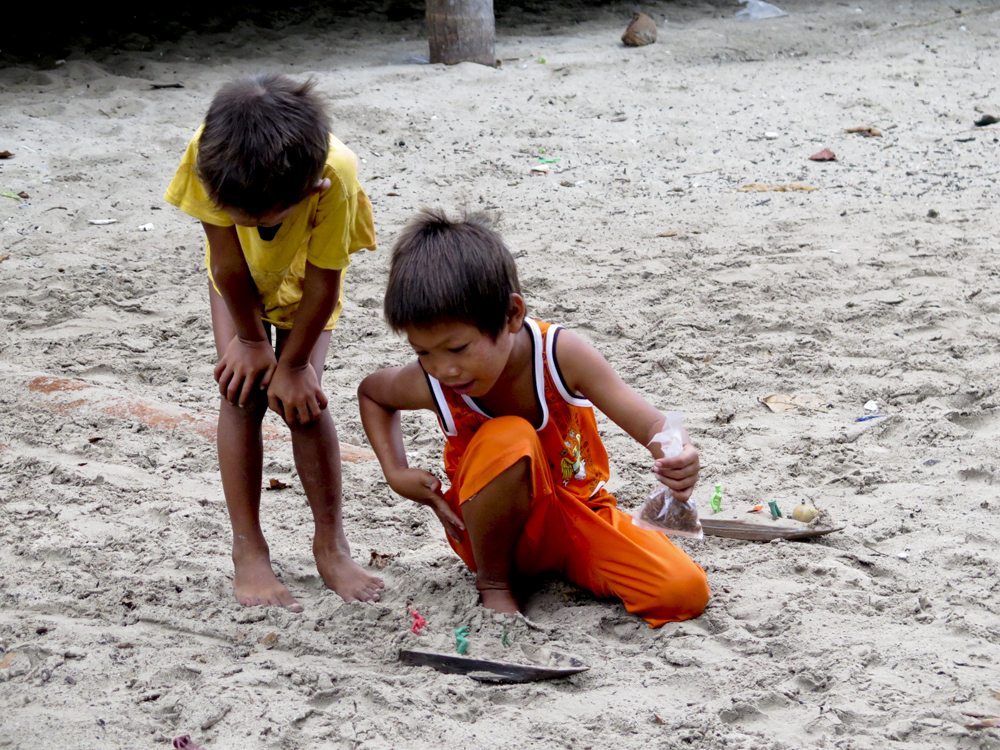 … and boys and their boats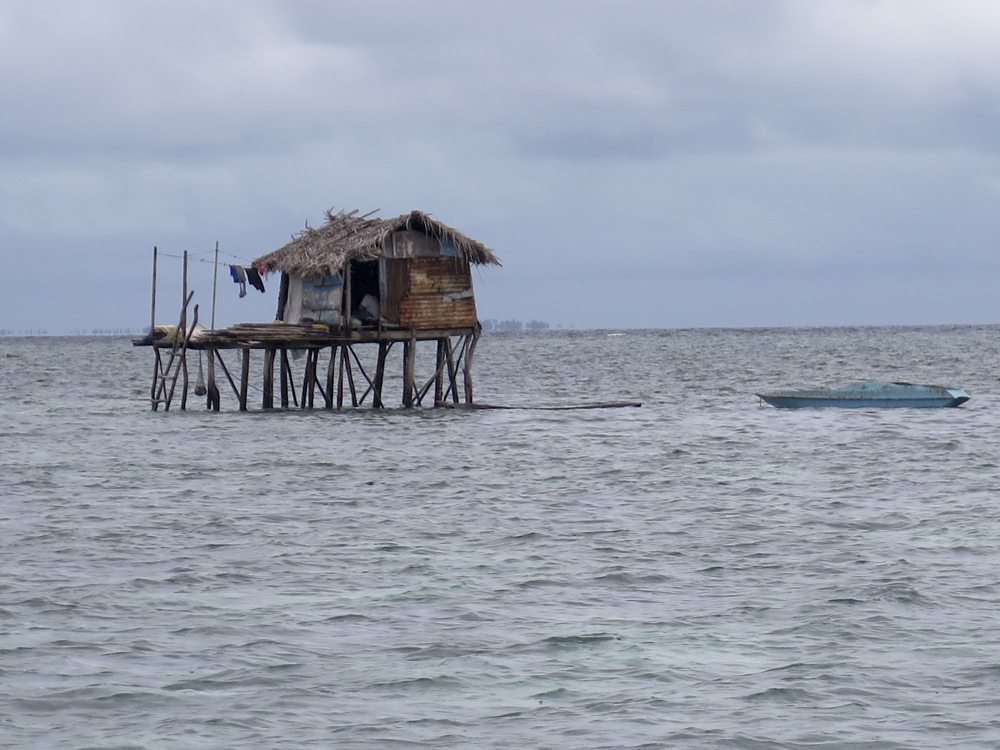 Leaving the village we pass by many houses on the sea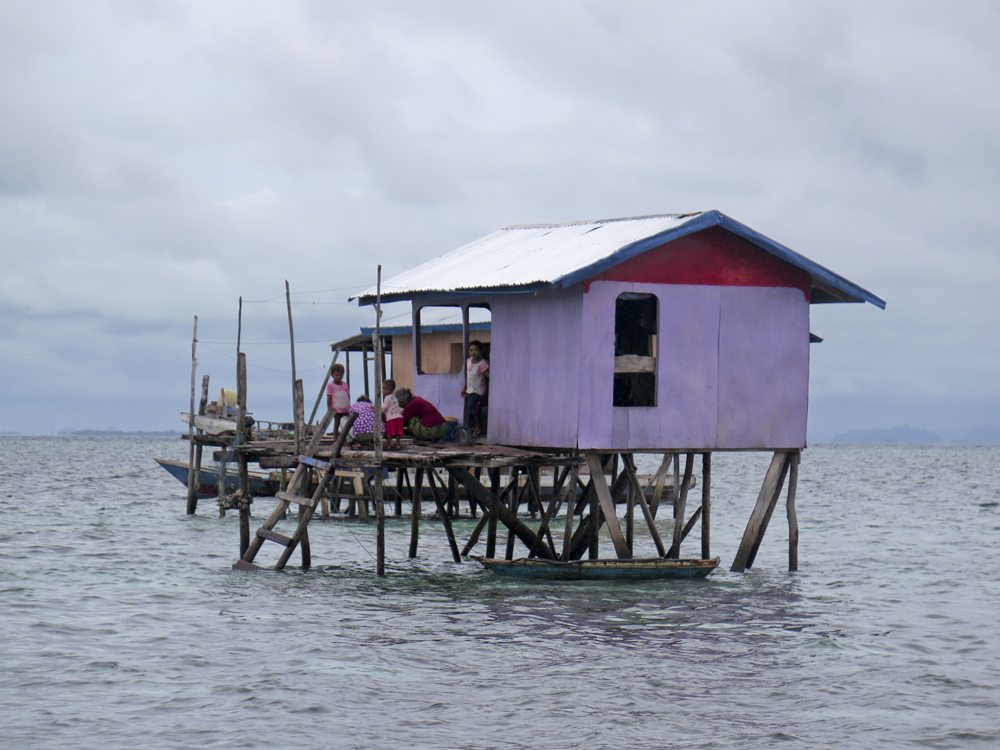 A family home …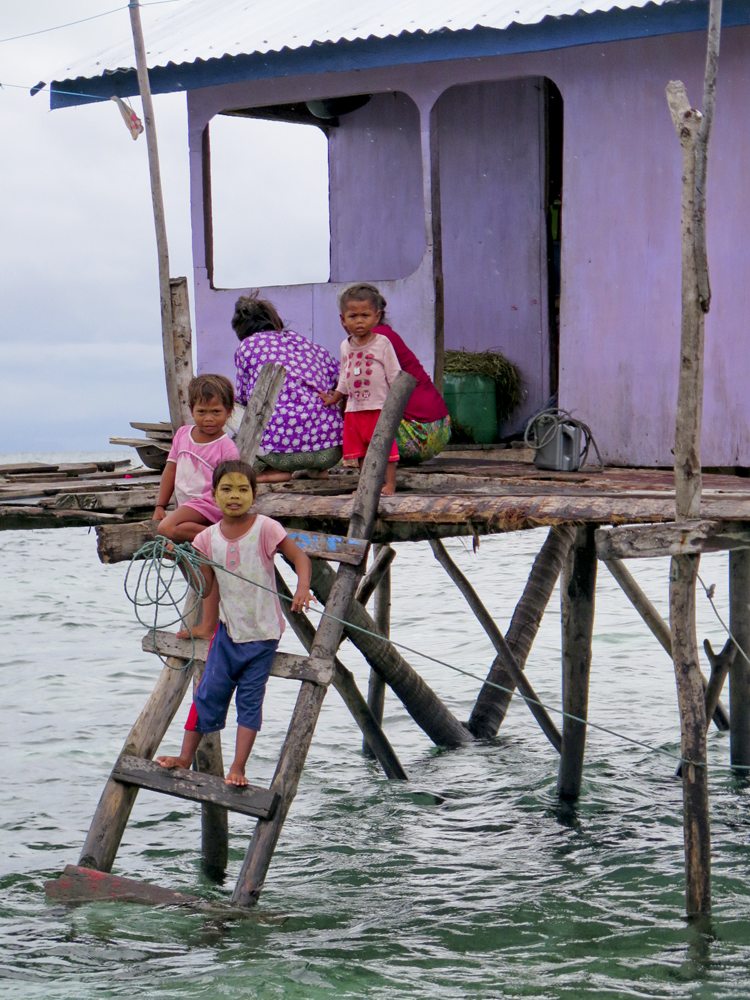 … and the family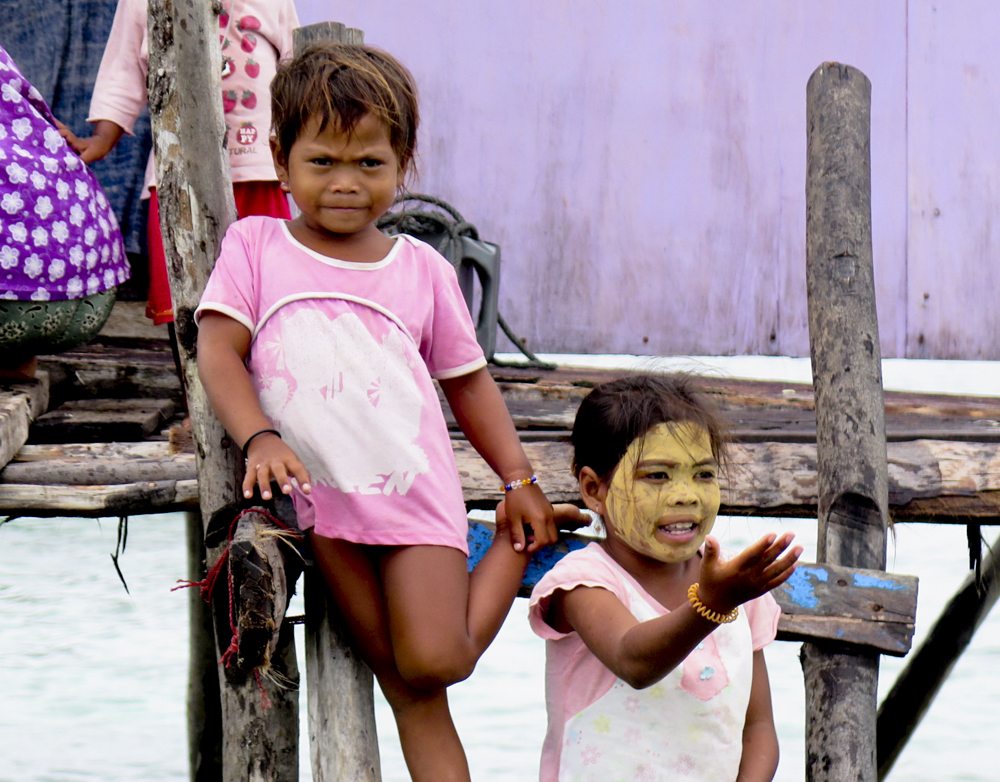 The young girl is wearing 'burak', a traditional sunscreen made from waterweeds, rice and spices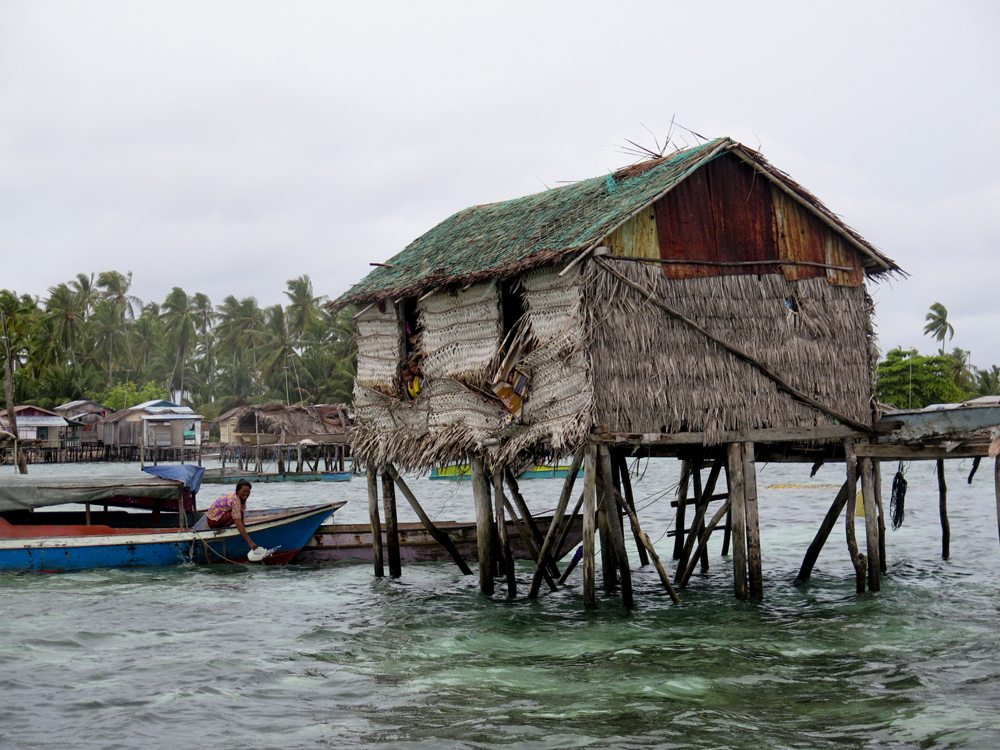 Woven walls and roof kept in place with fishing nets for this home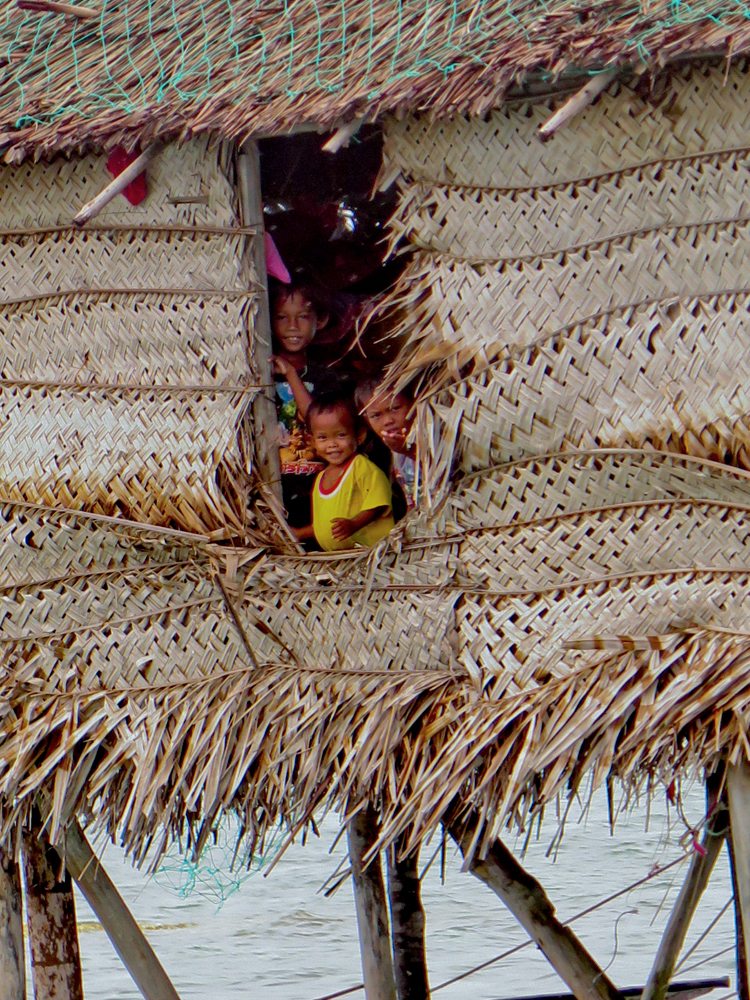 Farewell to the visitors from the family at the window
I hope you have enjoyed my last four blogs from Sabah, which showed just a small selection of the places, people, wildlife and magnificent national parks which we visited.
For my next blog I will be reporting again from Myanmar, where I have been invited to a wedding.
All good wishes and thank you for following my stories,