Dear friends,
The day we made the Wahiba Sands crossing was wonderful – the stark beauty of the desert, a few camels, a little excitement and thrills as we did some 'dune bashing', sunset on the dunes, dinner under the stars and a full moon, with music and chilled wine.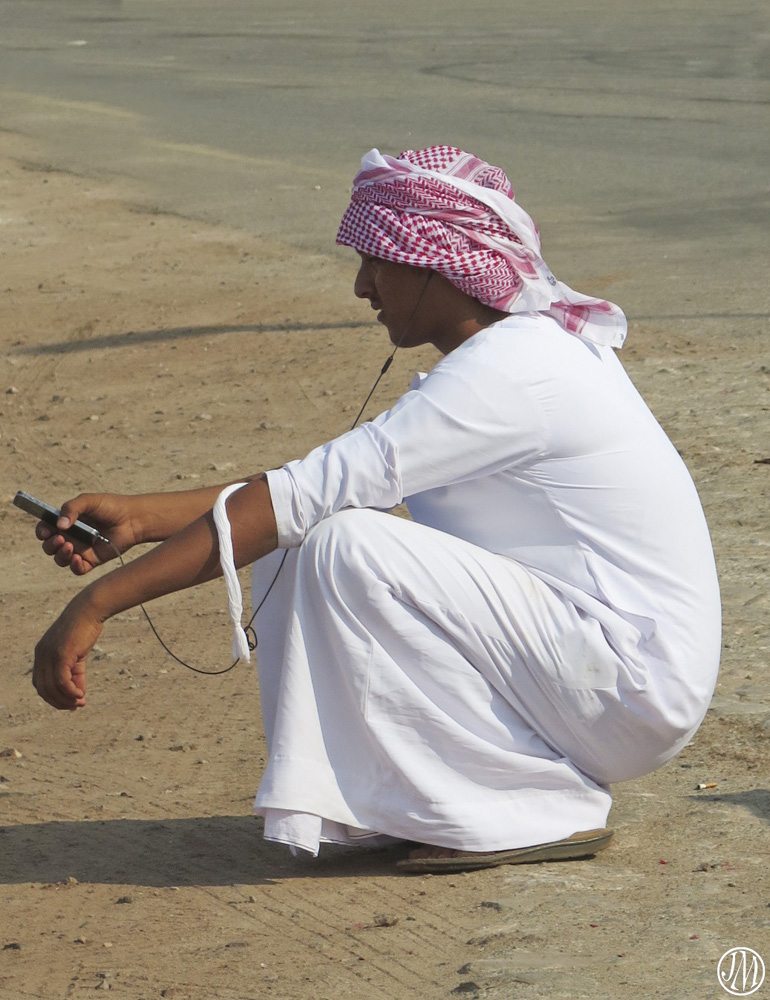 Ancient and modern, practical and elegant, all Omani men wear the didhdasha, in white or pale shades of cream, tan, grey.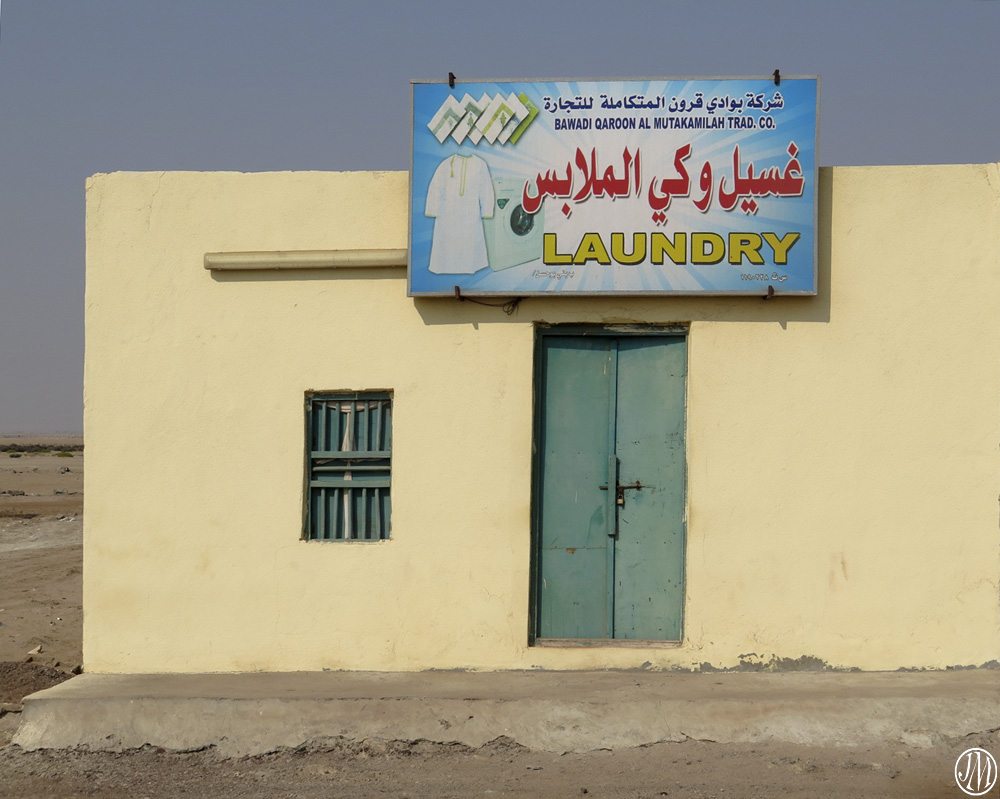 So, it's no wonder that there are laundries everywhere in the urban areas and also in the remotest small villages.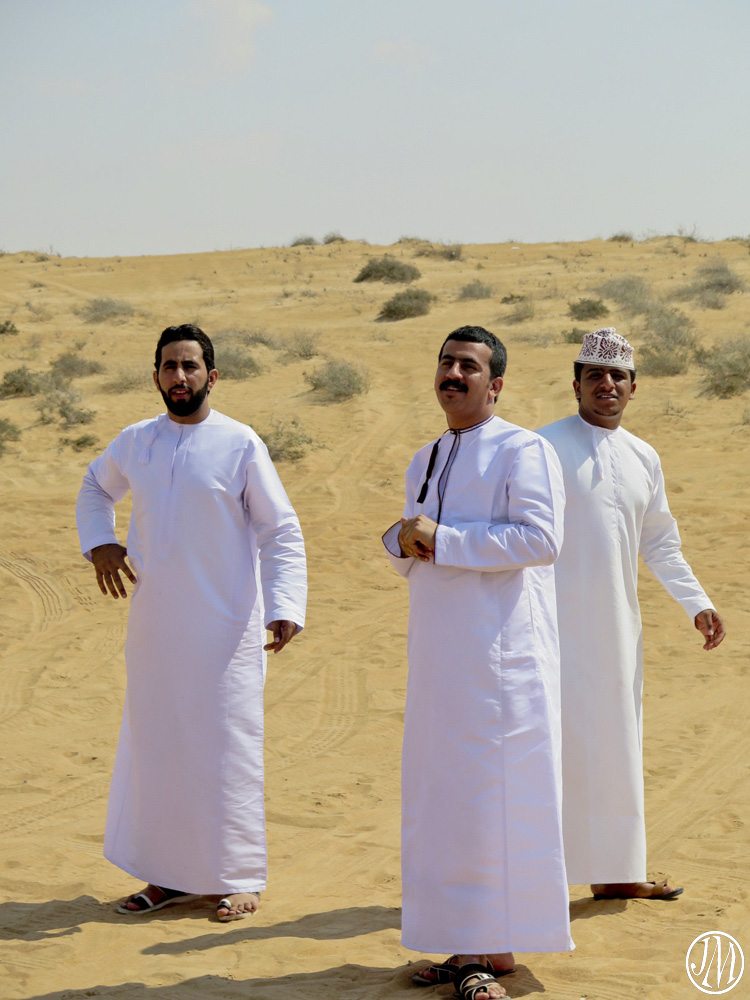 Three of our drivers looking cool in the desert.

Across the desert in four landcruisers, ours was the last.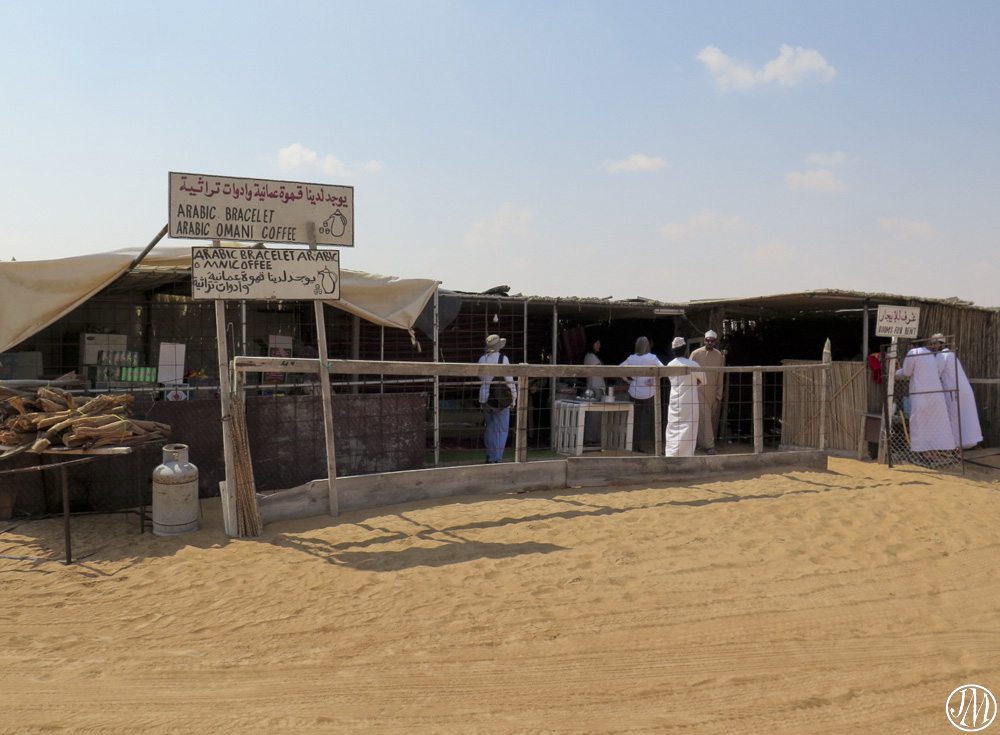 Lunch stop in the desert.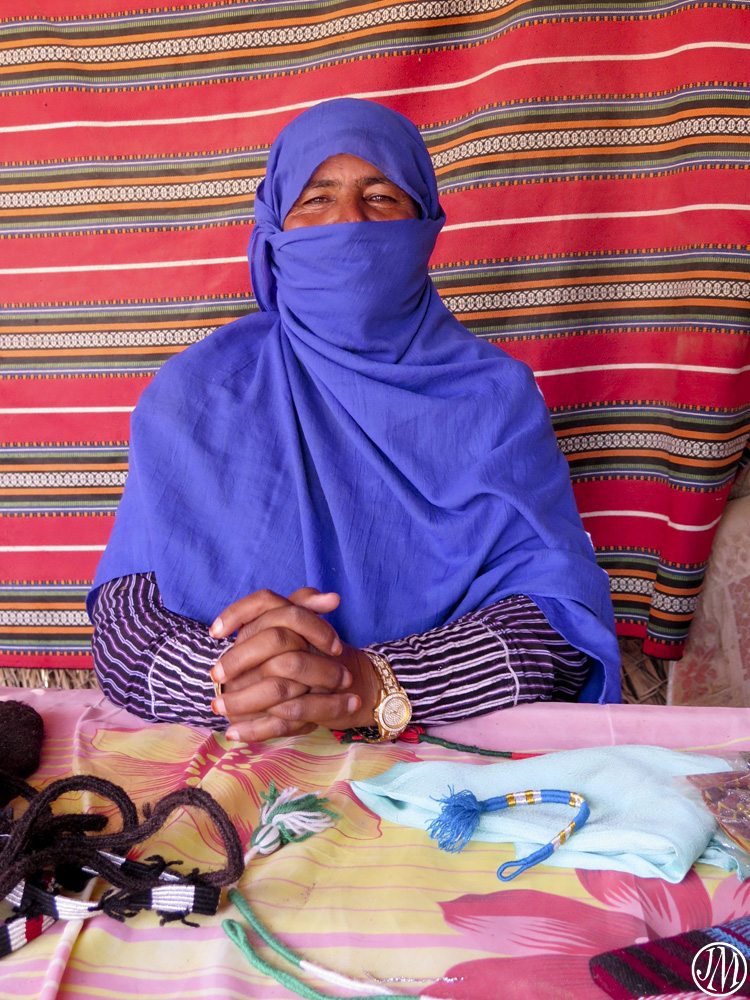 Handcrafts for sale.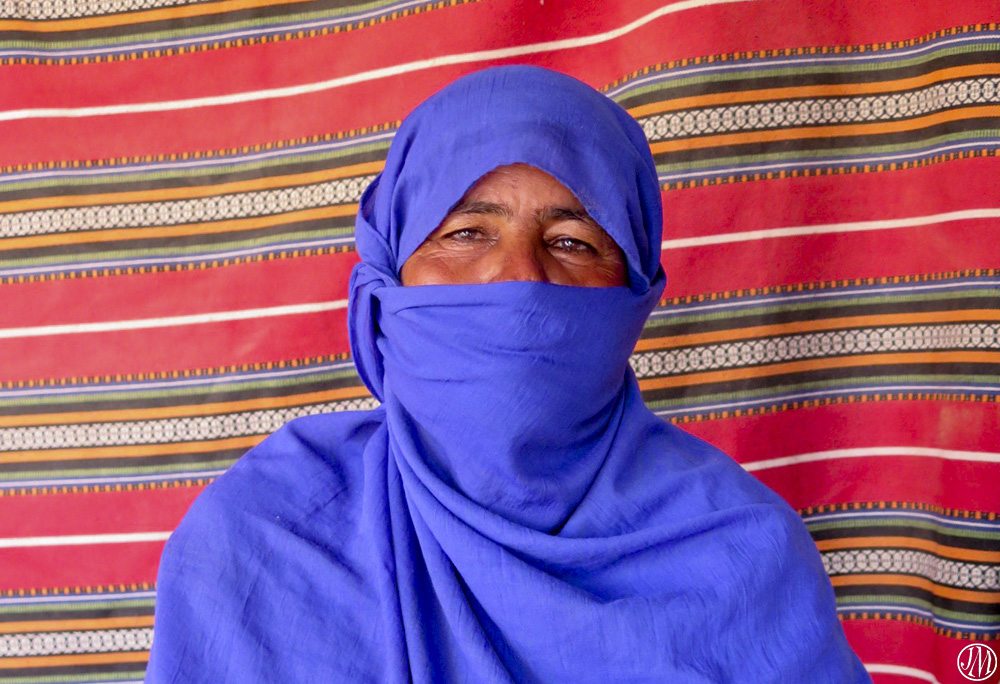 Very expressive eyes.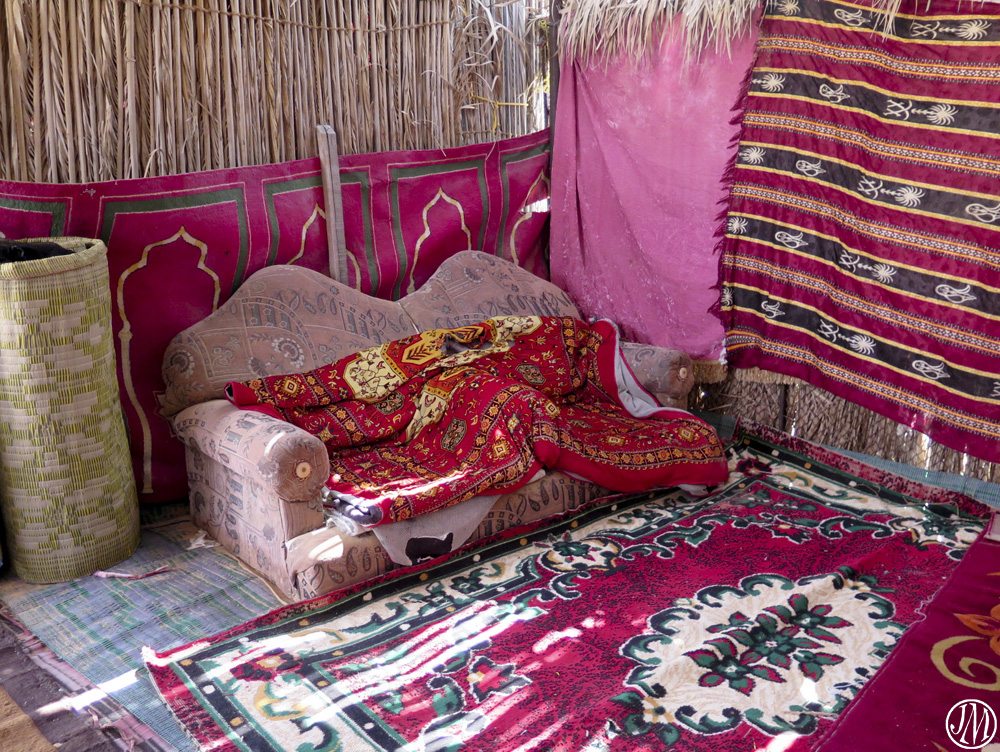 Comfort inside the tent where we had our lunch.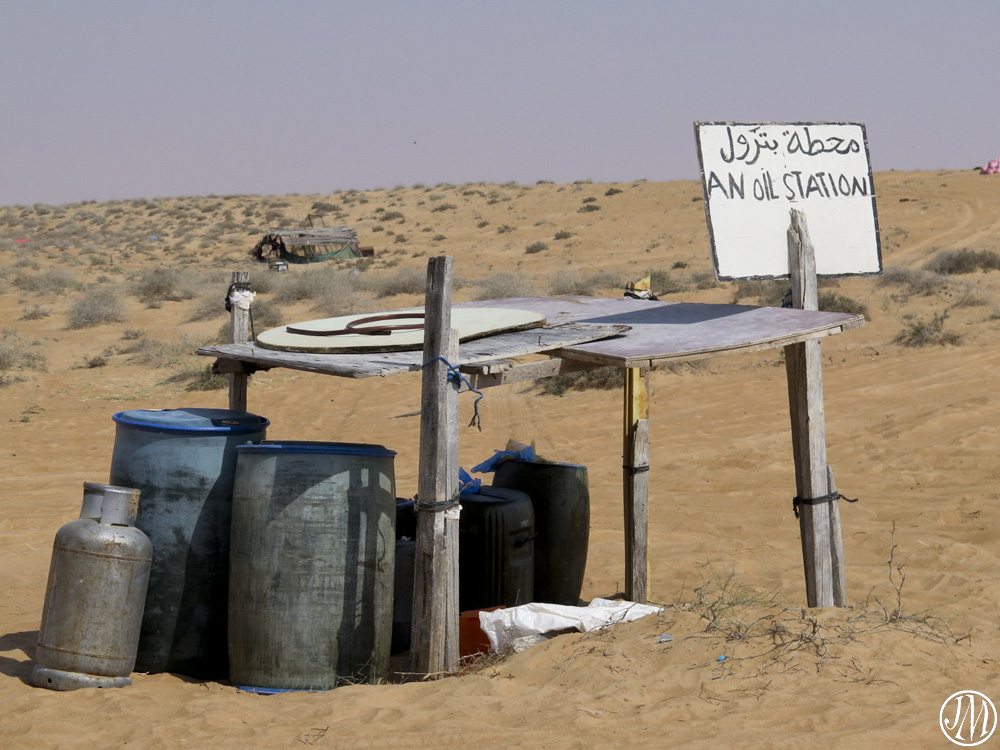 And if we were running short on fuel, there was a petrol station.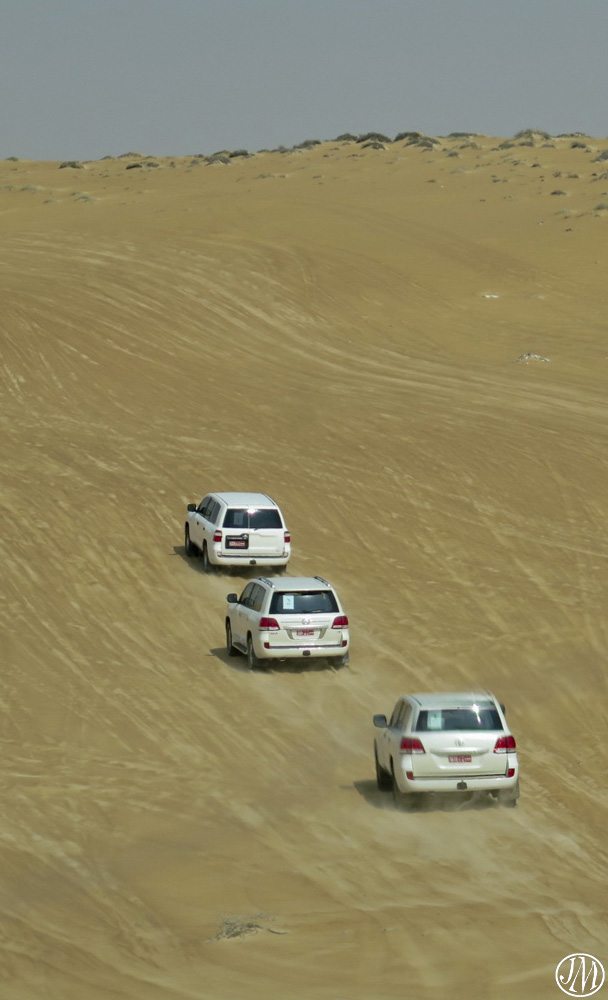 Then we were off again, traversing the desert.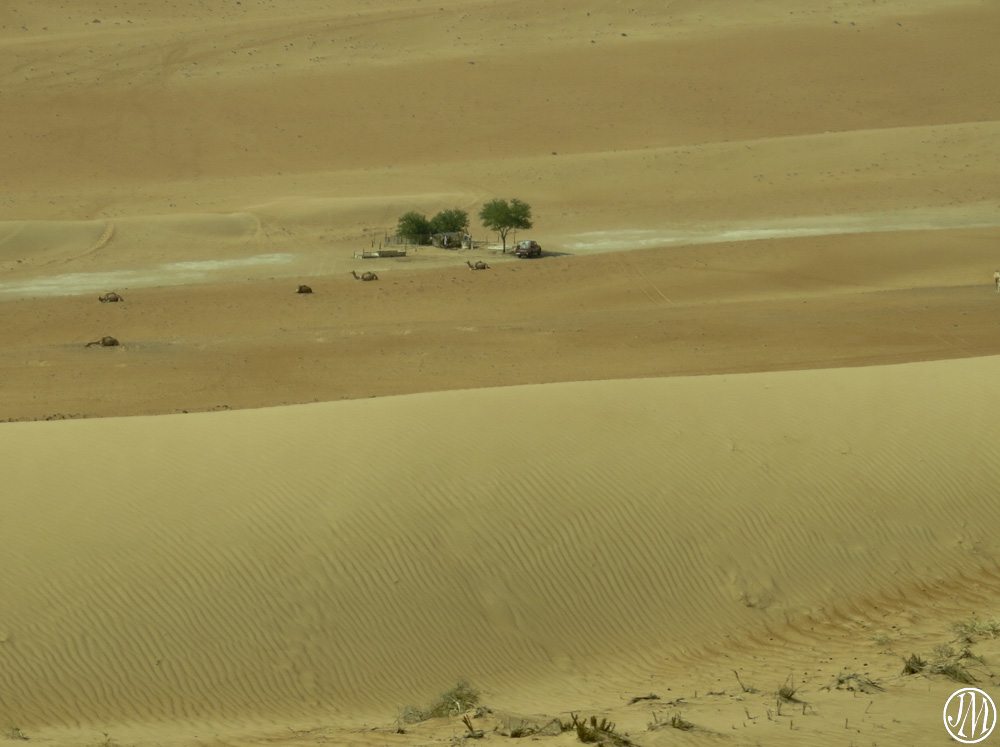 Bedouin tents
One camel approaches …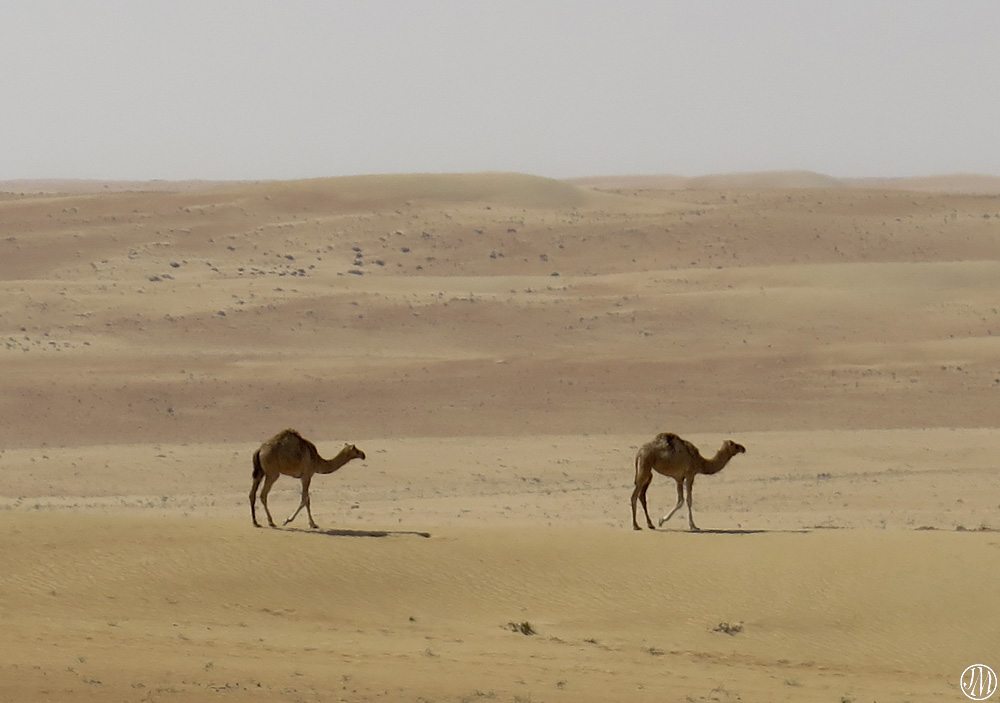 … then two …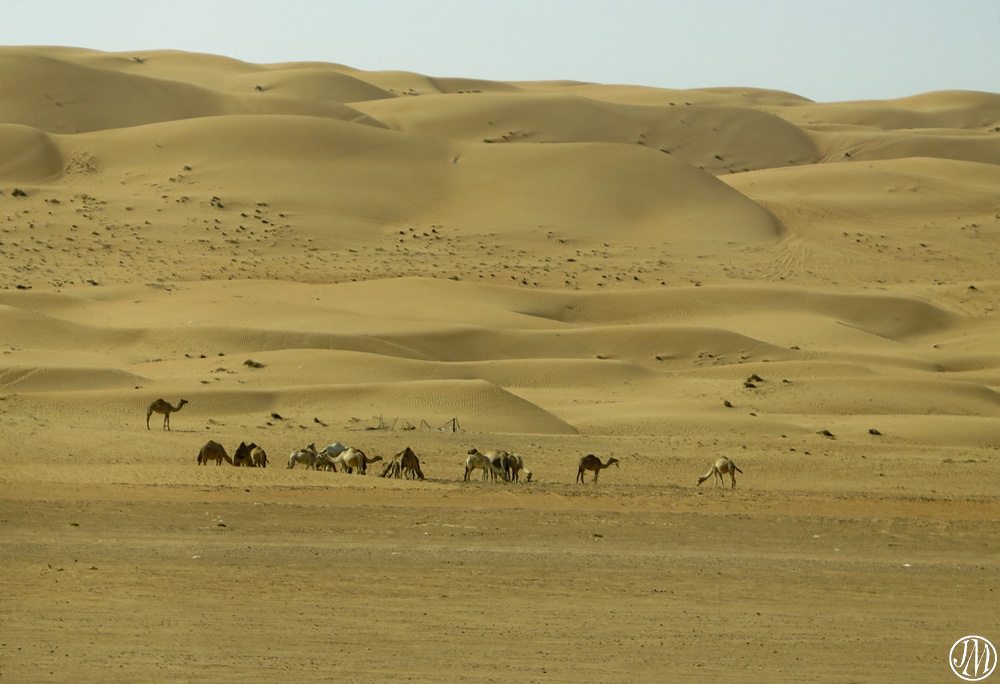 … then many.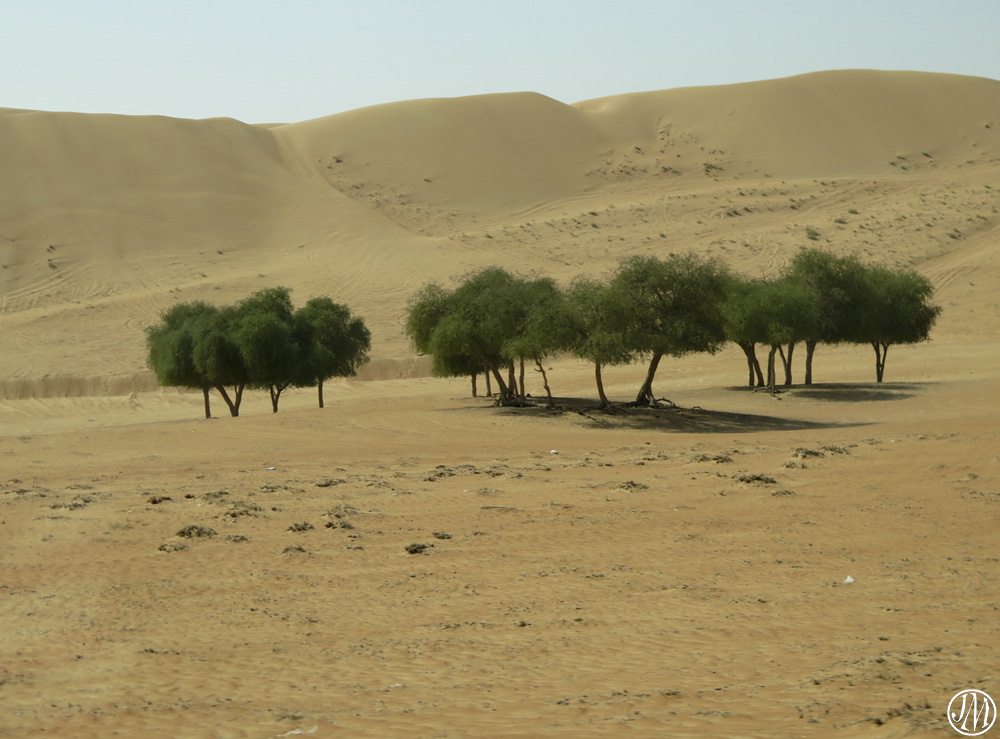 A little grove of trees, must be some water there somewhere.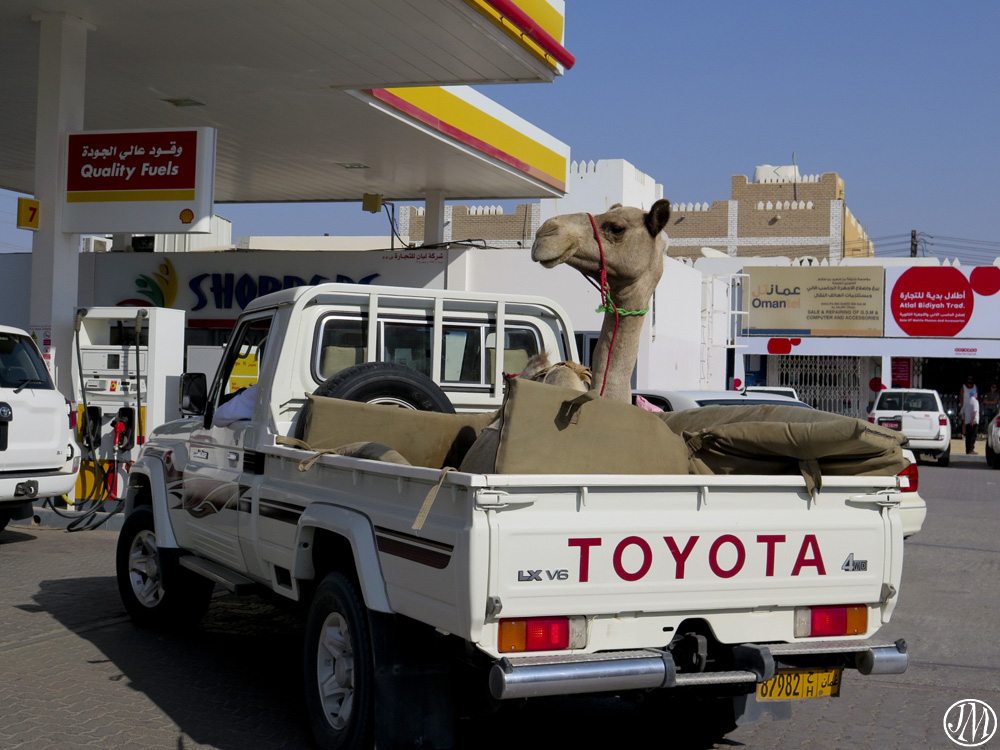 And then there was this – at a quick petrol stock before the last stretch of desert, a camel riding in style on his owner's truck.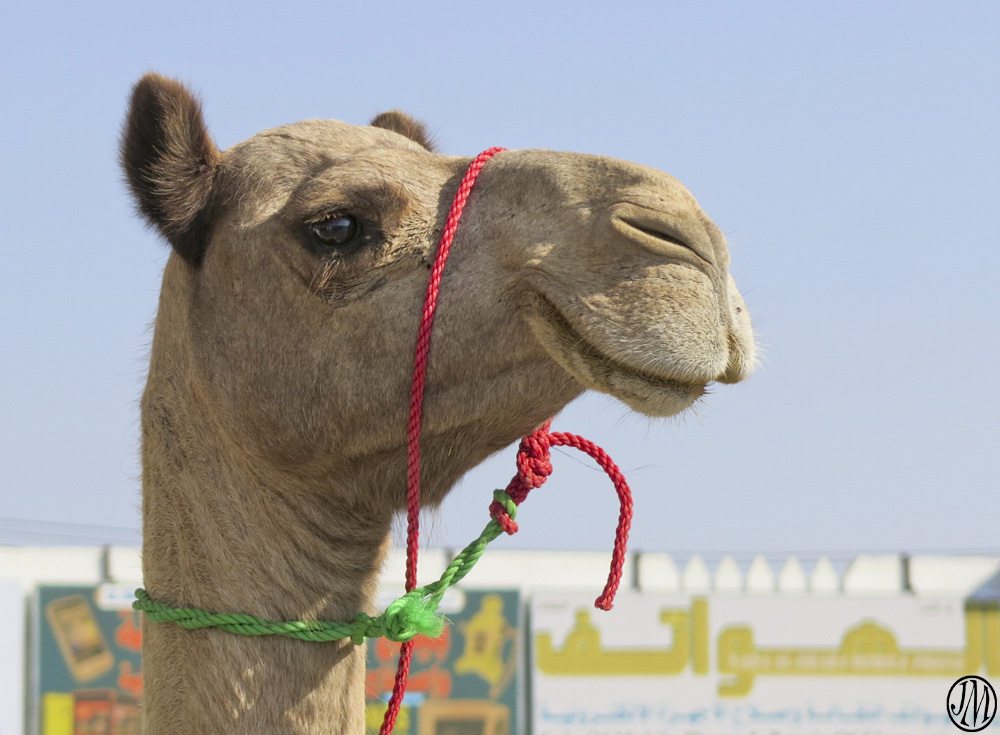 Surveying the world, typically aloof, from his cushioned rice in the back of the truck.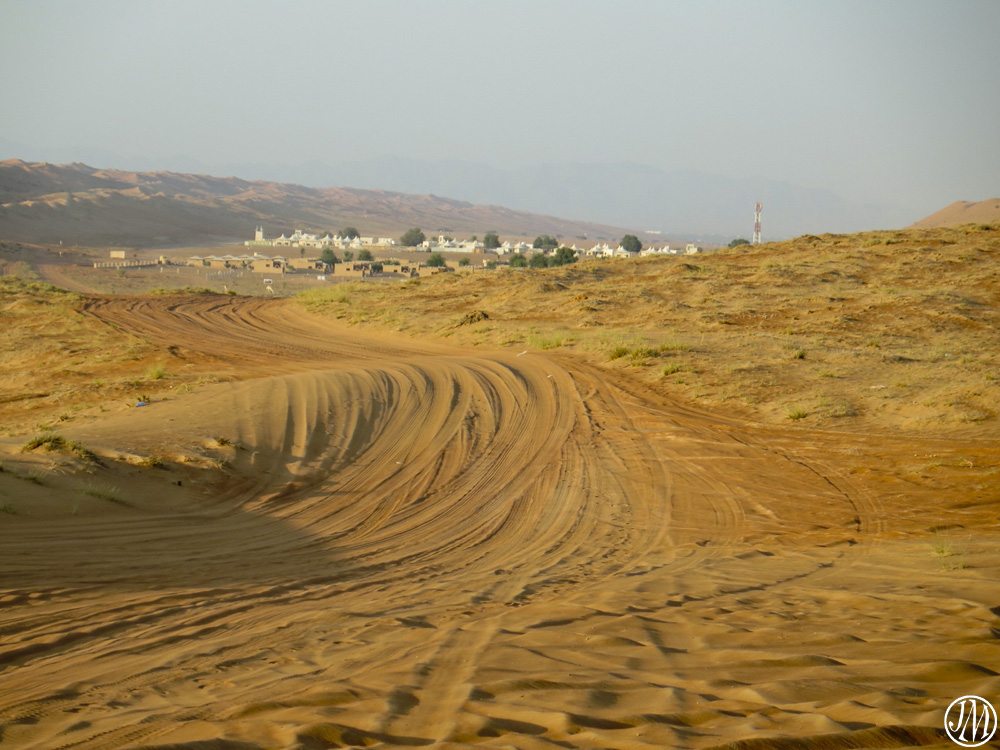 One approach to the desert camp.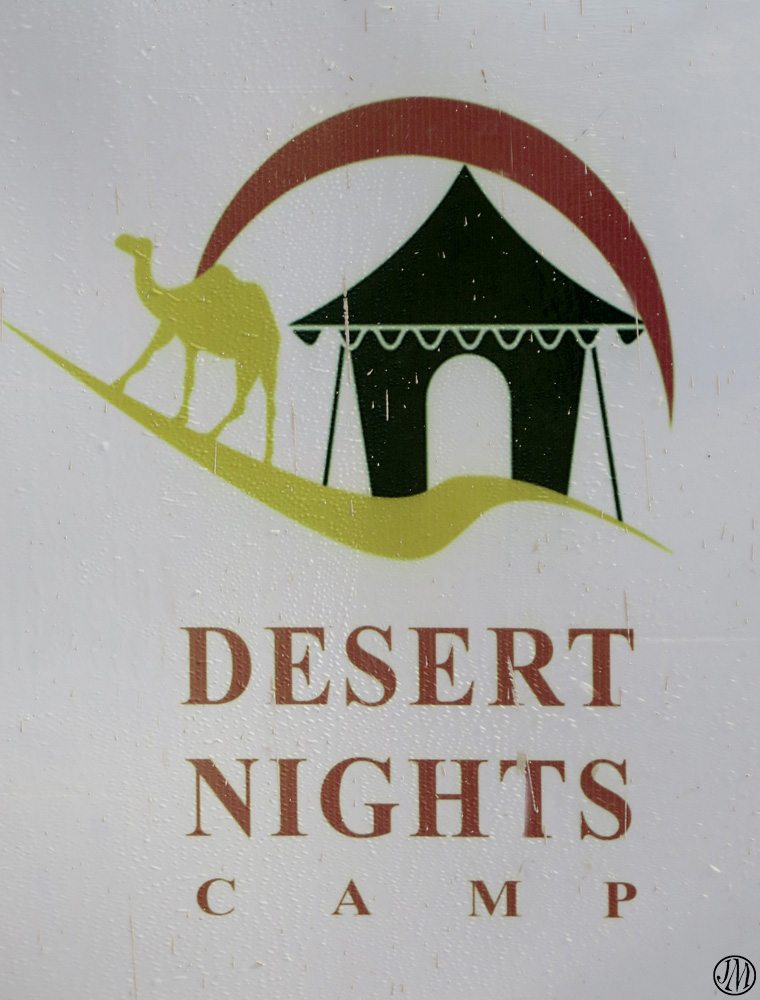 The sign on the gate of the desert camp where we stayed overnight.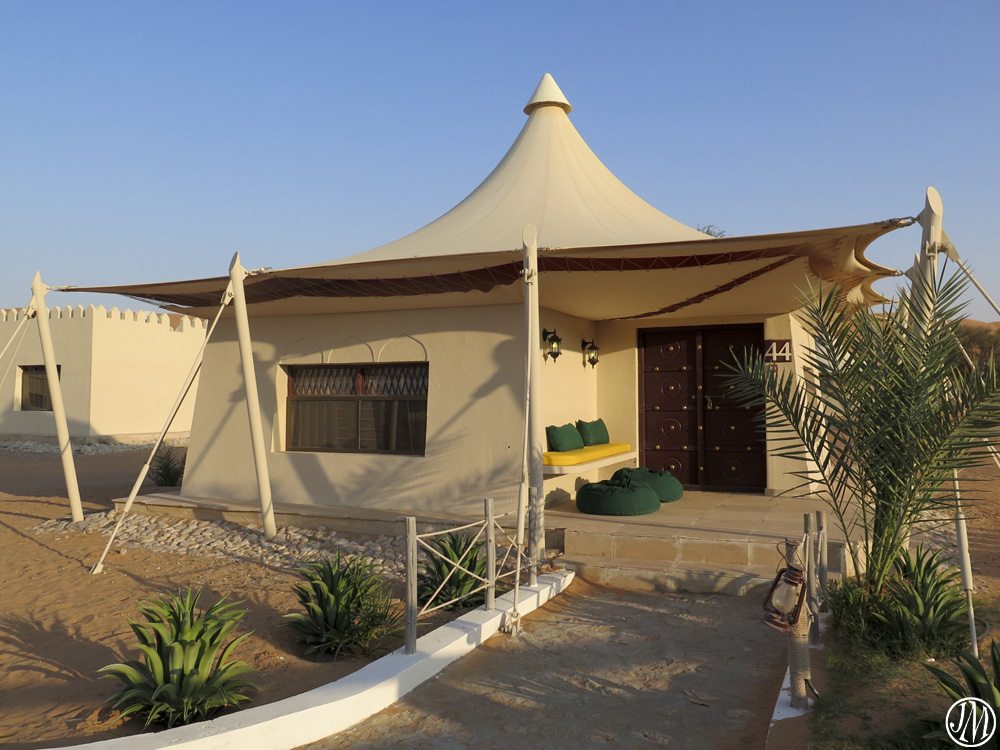 My 'tent' with all mod cons.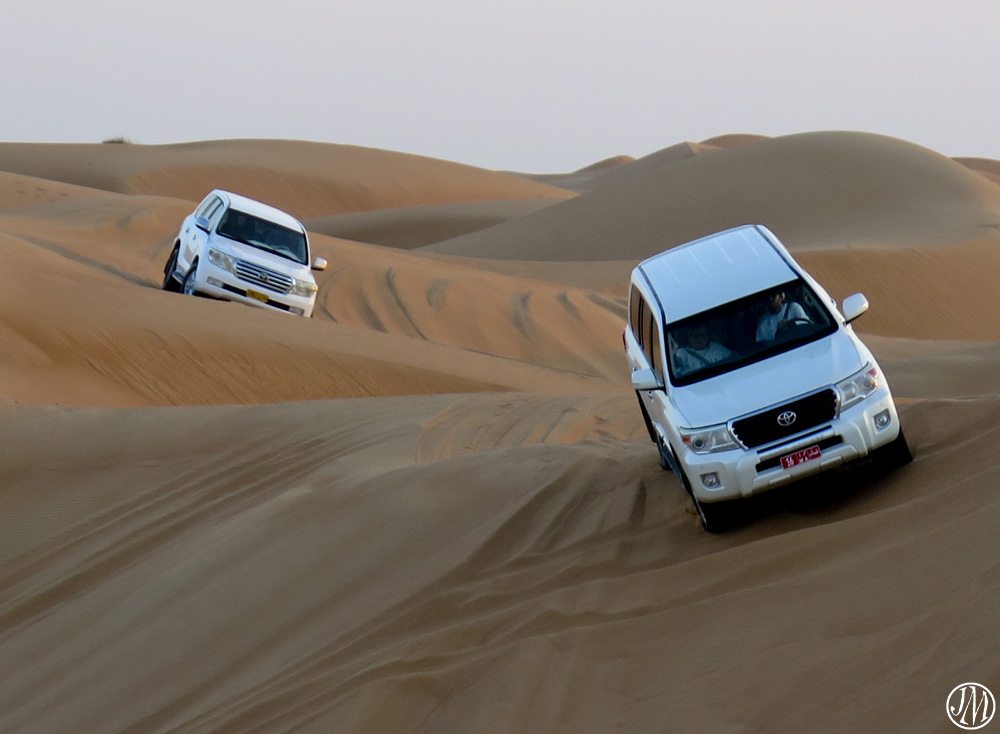 Not much time to relax and then we headed up into the dunes, with a little slipping and sliding, to watch the sunset.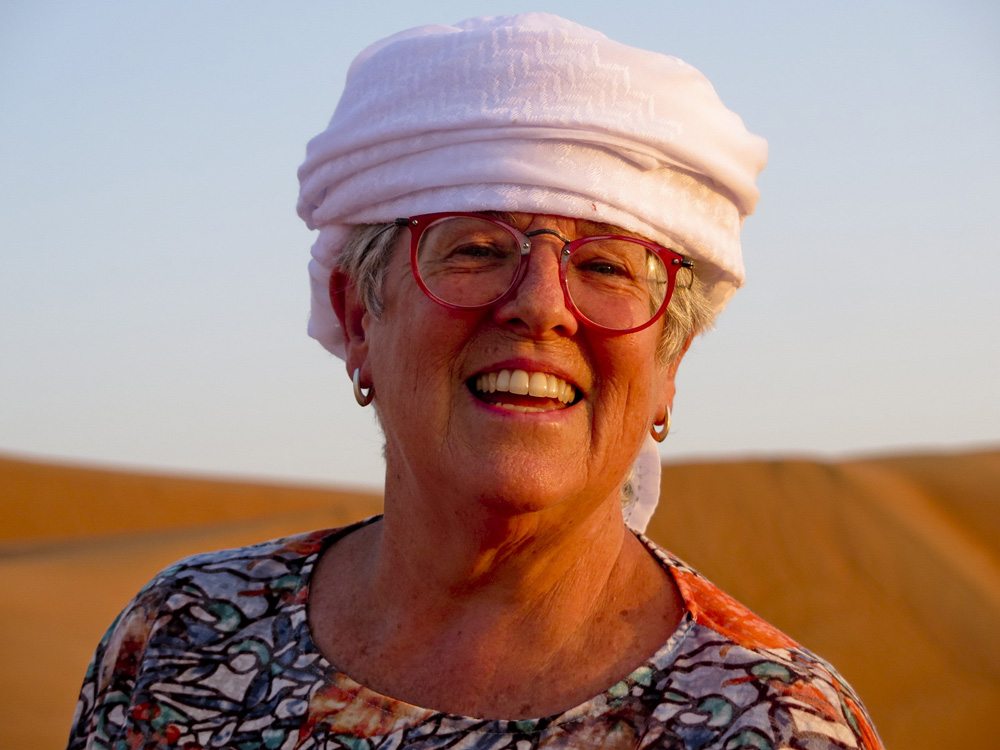 Had to be properly dressed in the dunes, so our guide wound my headscarf for me.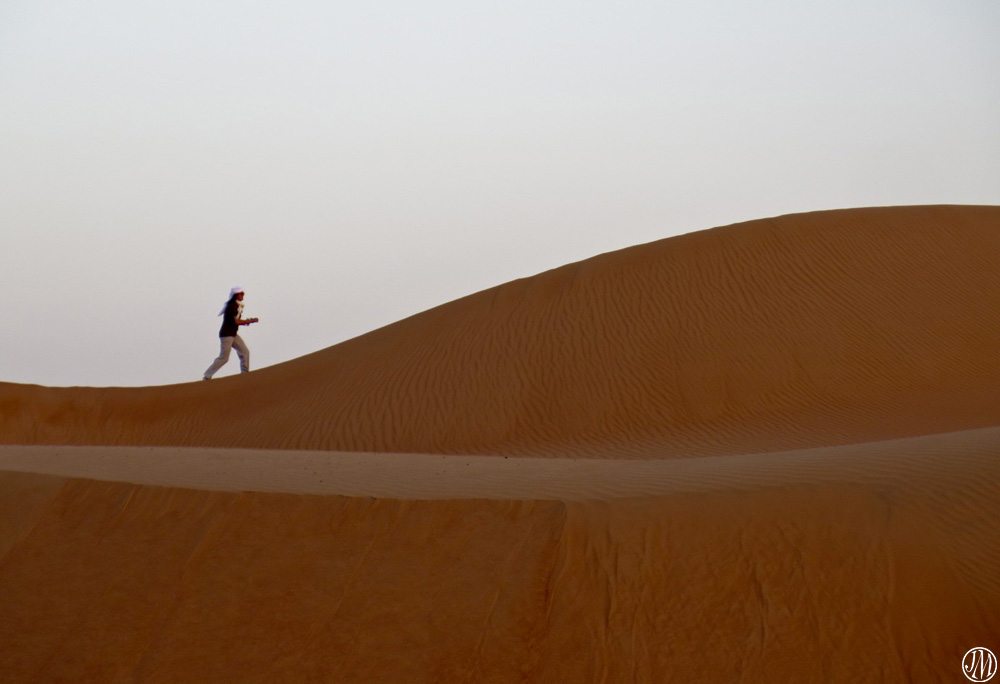 Annie, our guide, climbing the dunes.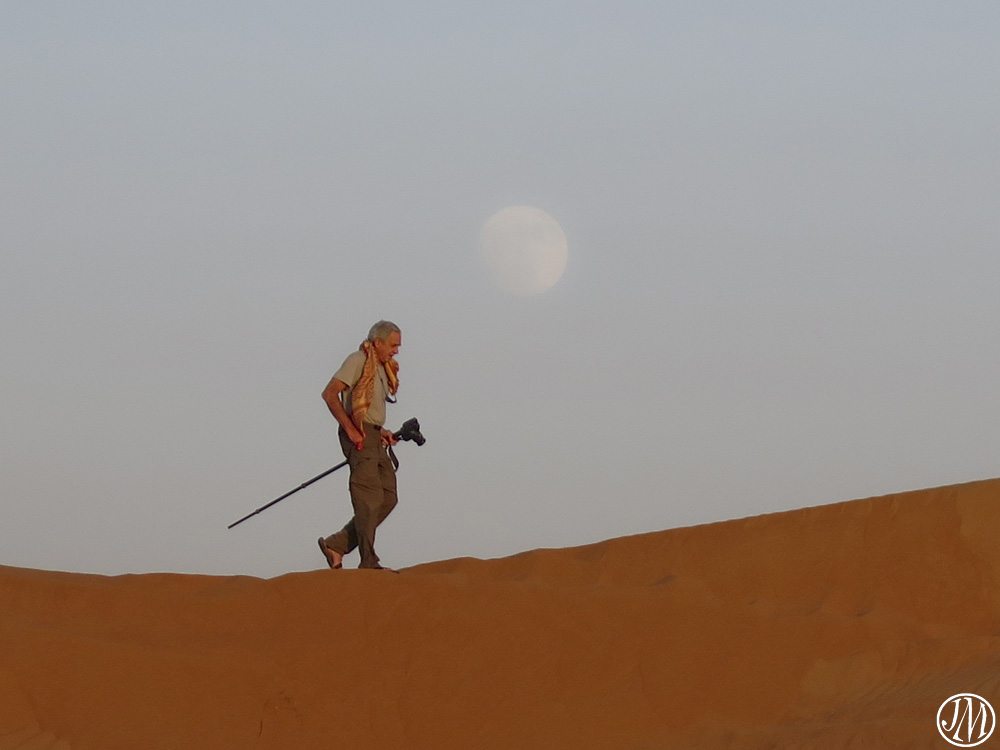 One of our group, Jack, looking for the best place for his sunset photos, with the full moon rising behind him.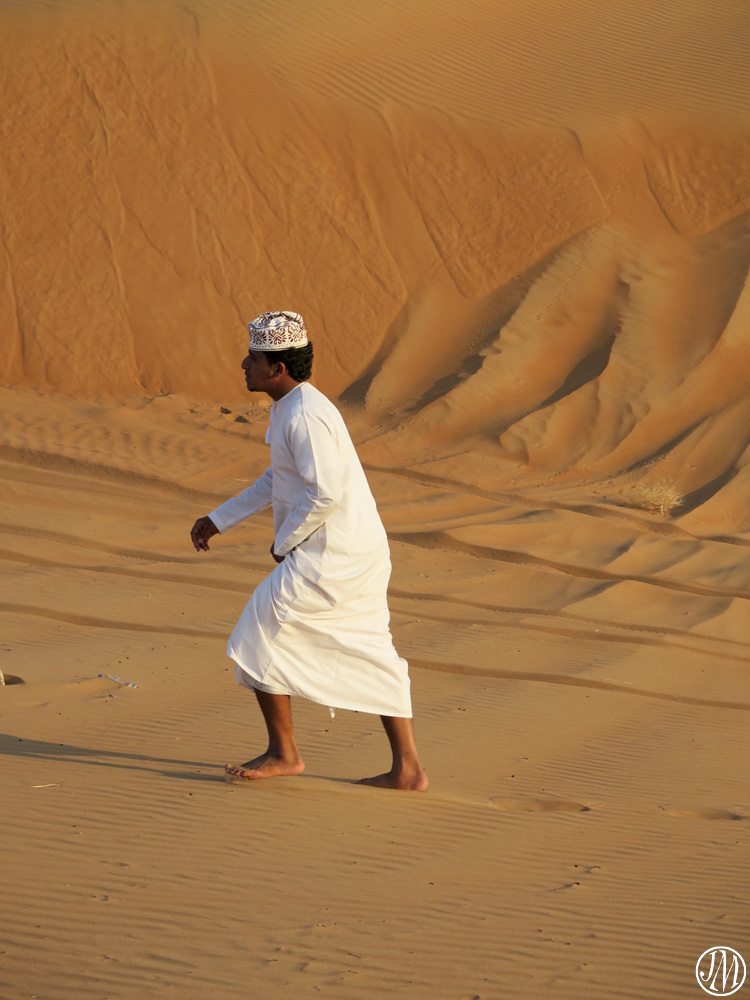 One of our drivers climbing the dunes, handsome in his dishdasha and kumma (Omani hat).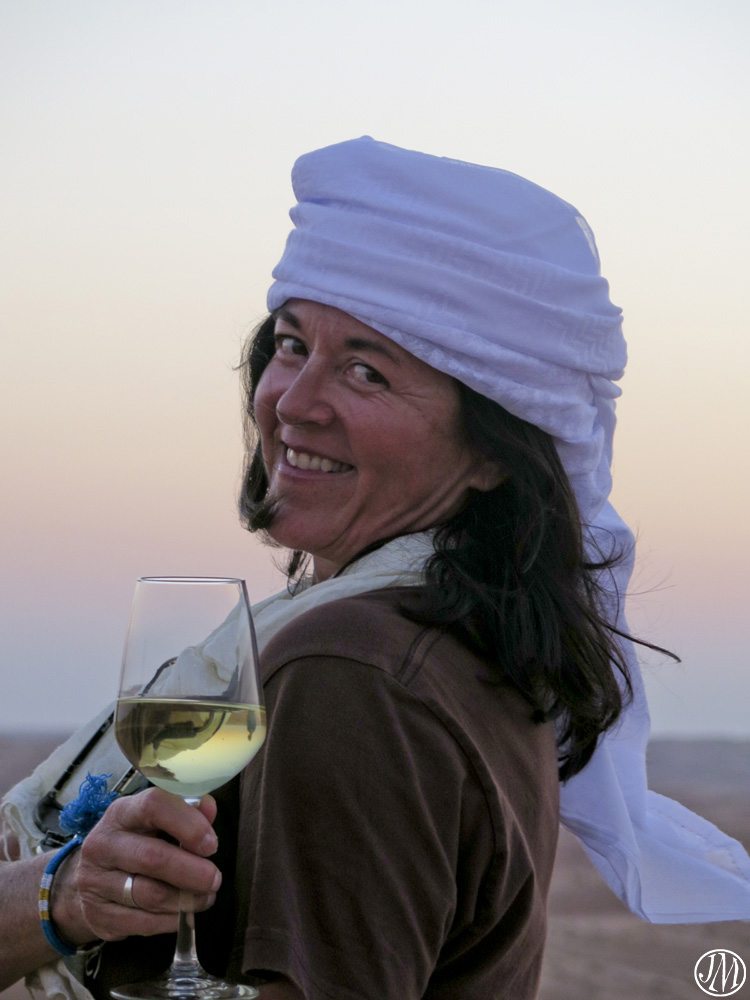 White wine and snack on the dune, provided by our wonderful guide, Annie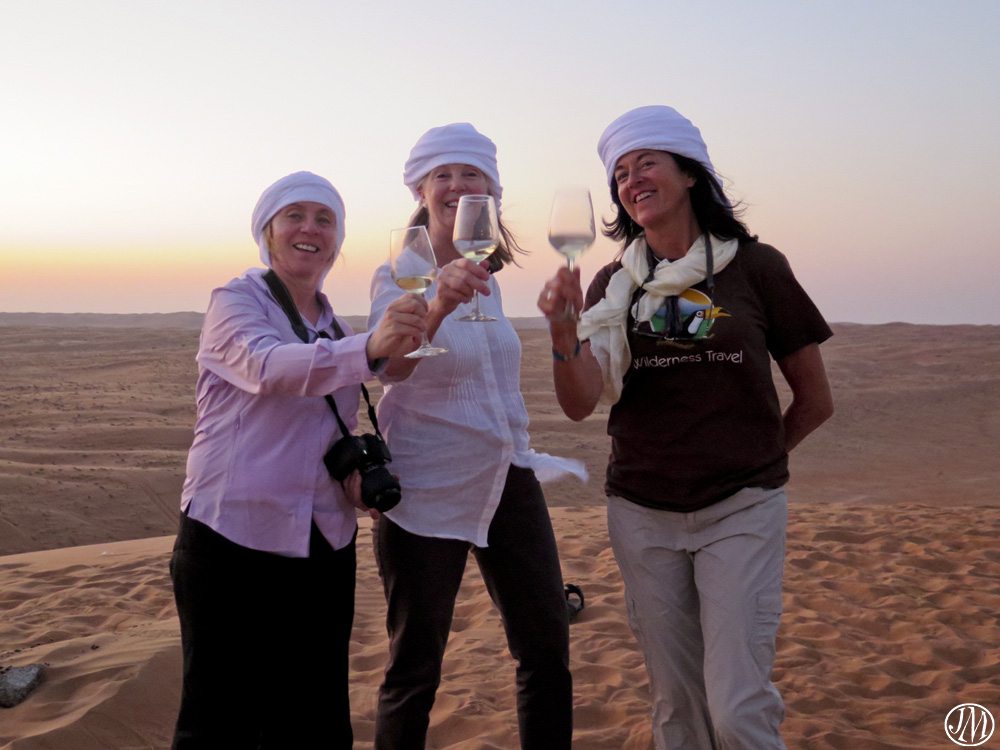 Pat, Mary and Annie toasting the sunset and the trip.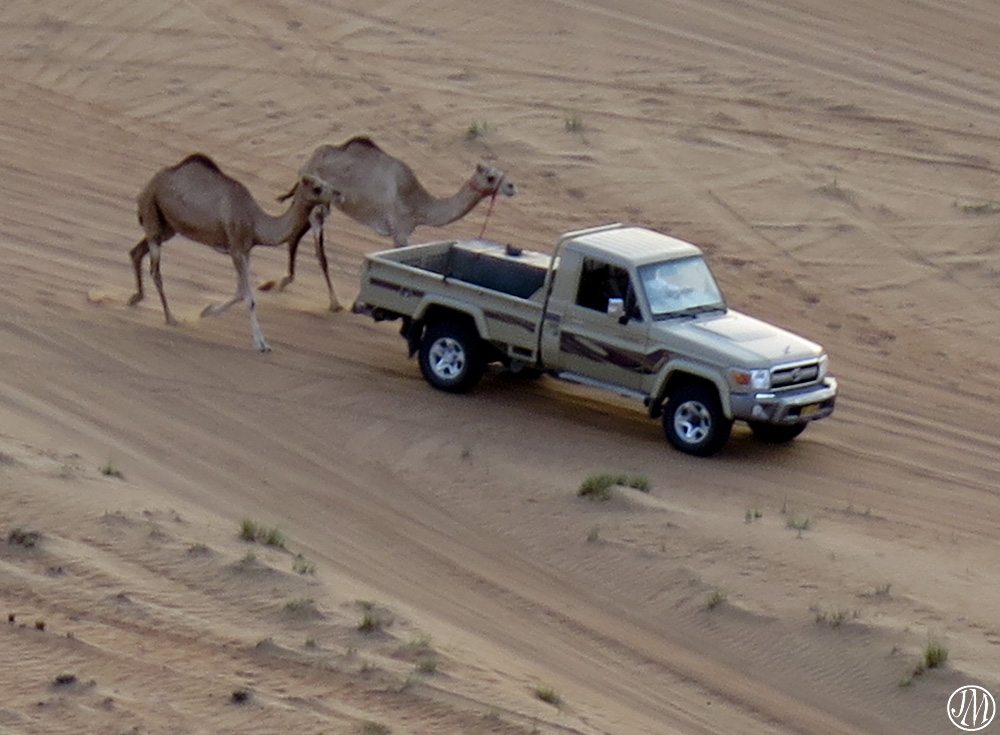 Looking down from the dune, a local brings his camels home for the evening.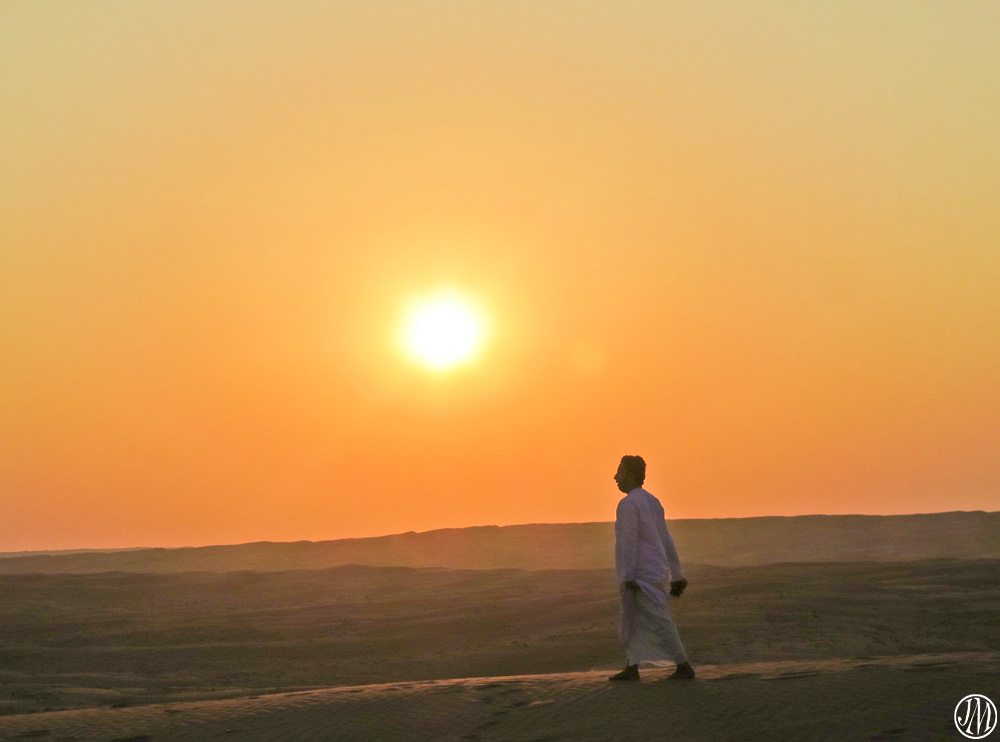 The colours of the setting sun over the desert.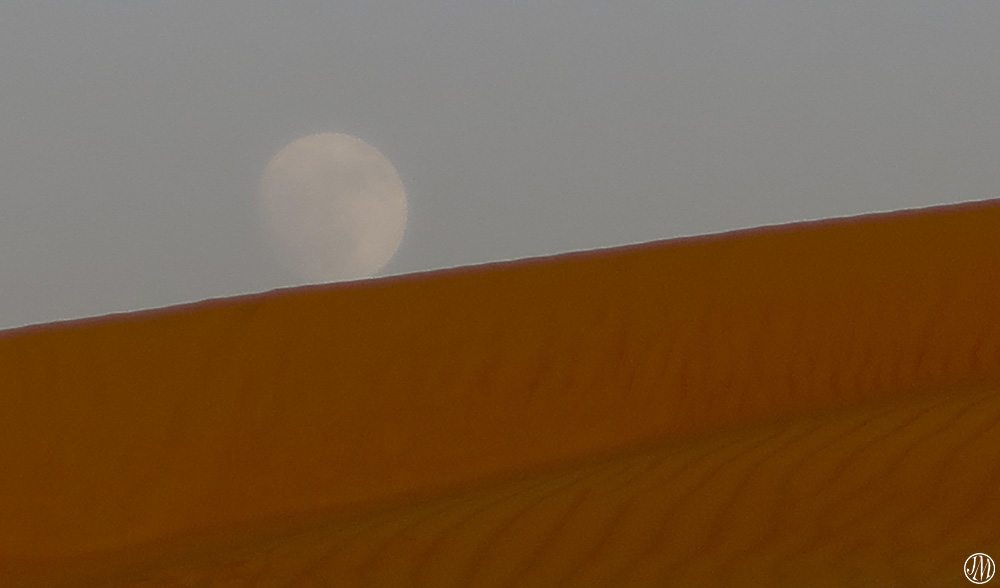 The full moon rising over the dunes …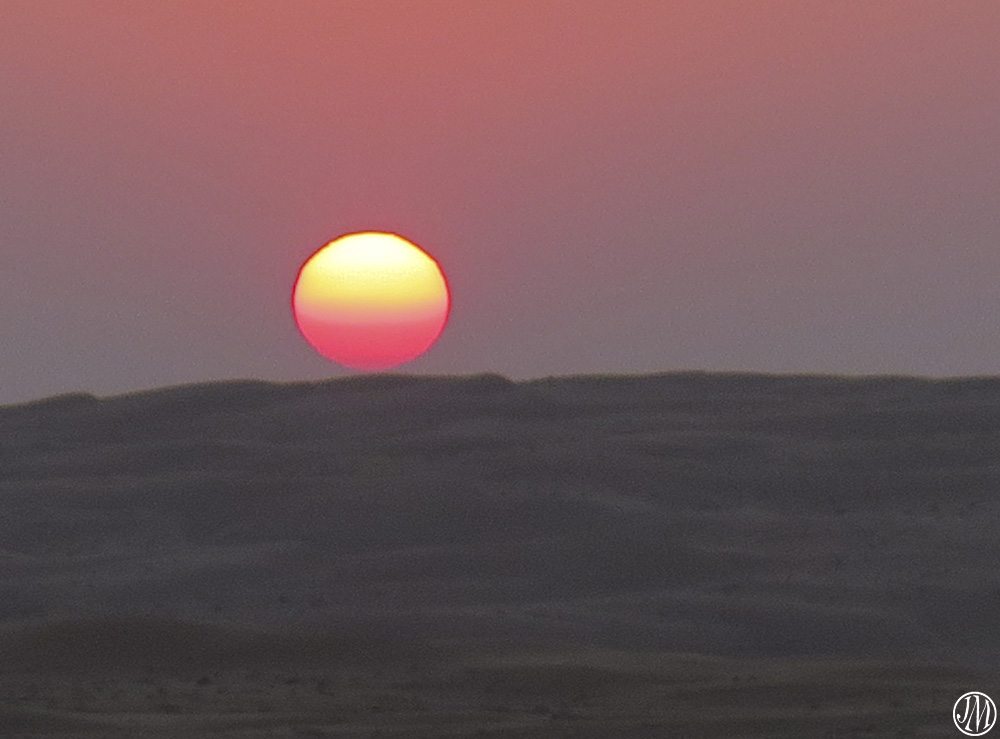 … and beyond us, the setting sun. Pure magic.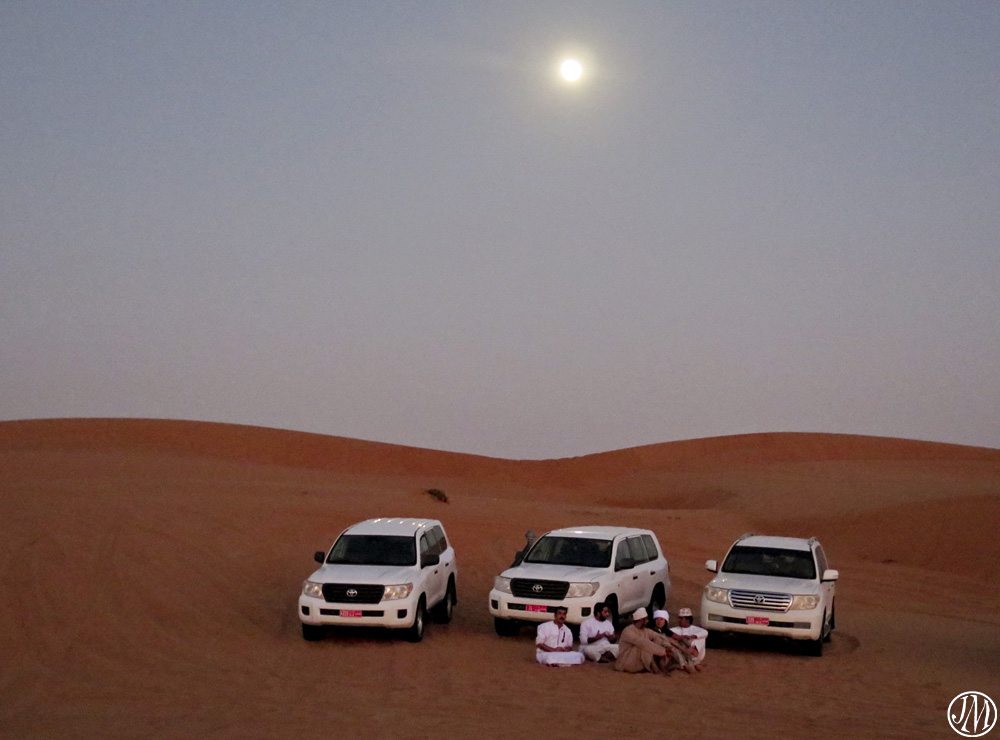 Our drivers waiting and chatting under the full moon.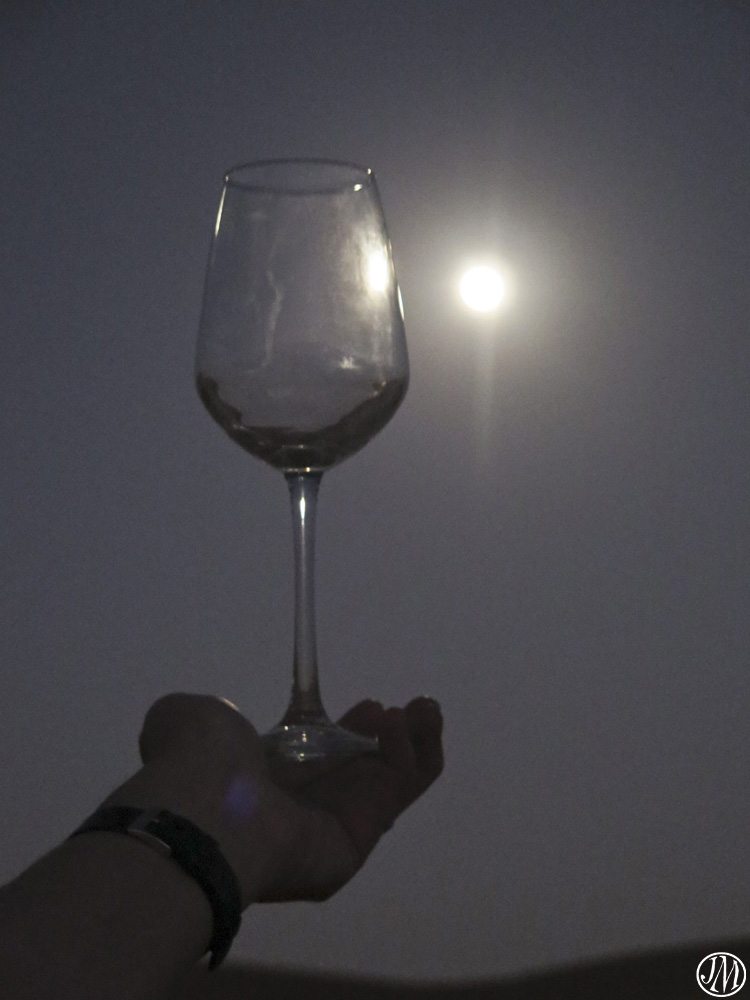 Saluting the full moon in just the right way.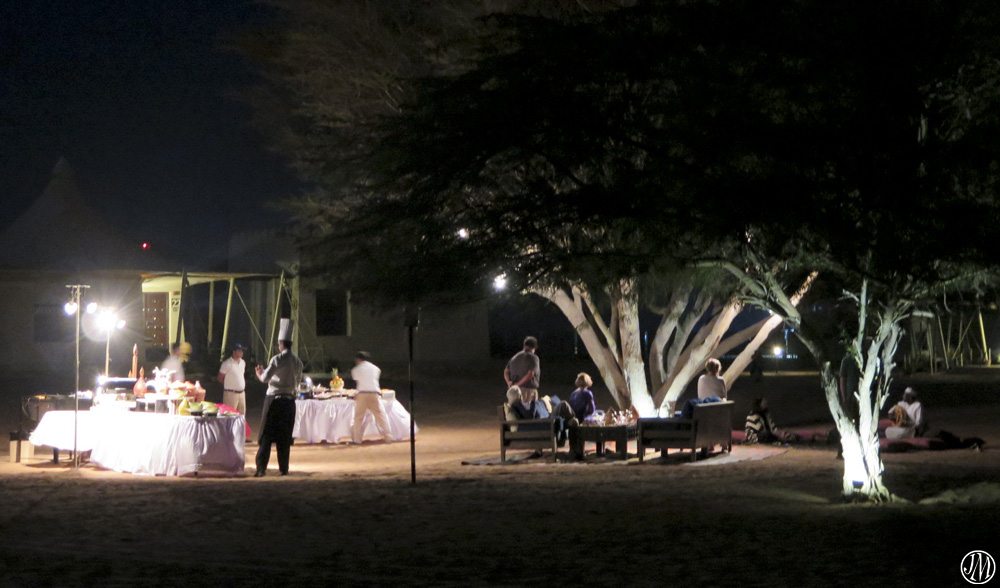 Back in the camp, a feast under a spreading tree and the night sky blazened with stars and the full moon.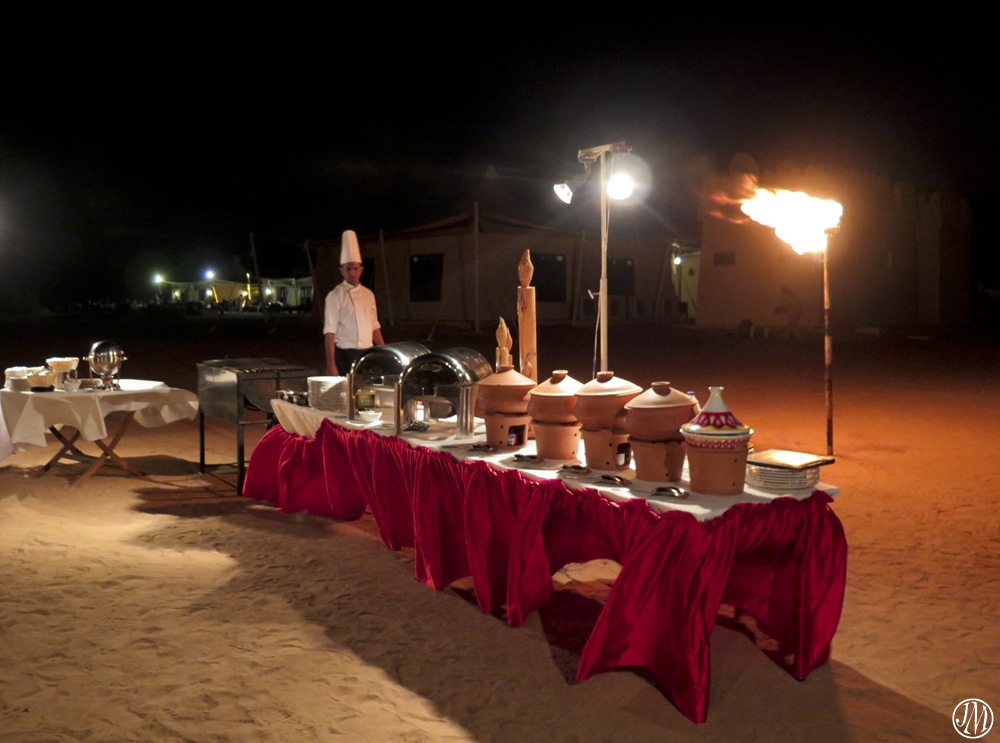 A grand choice of dishes and barbequed meat and fish.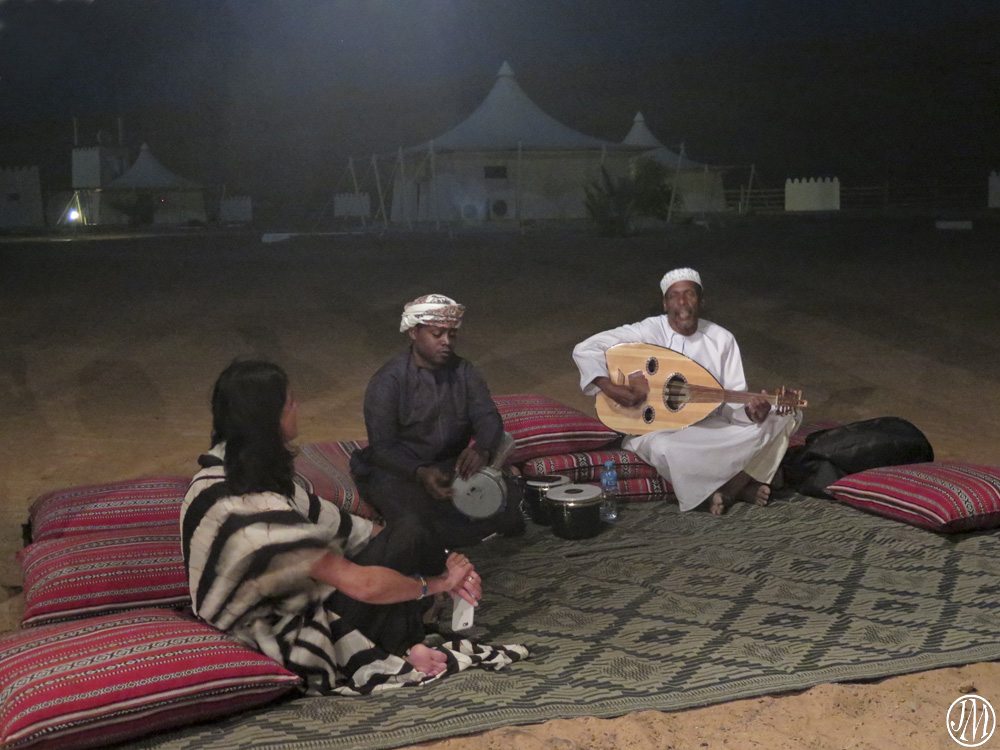 And music too.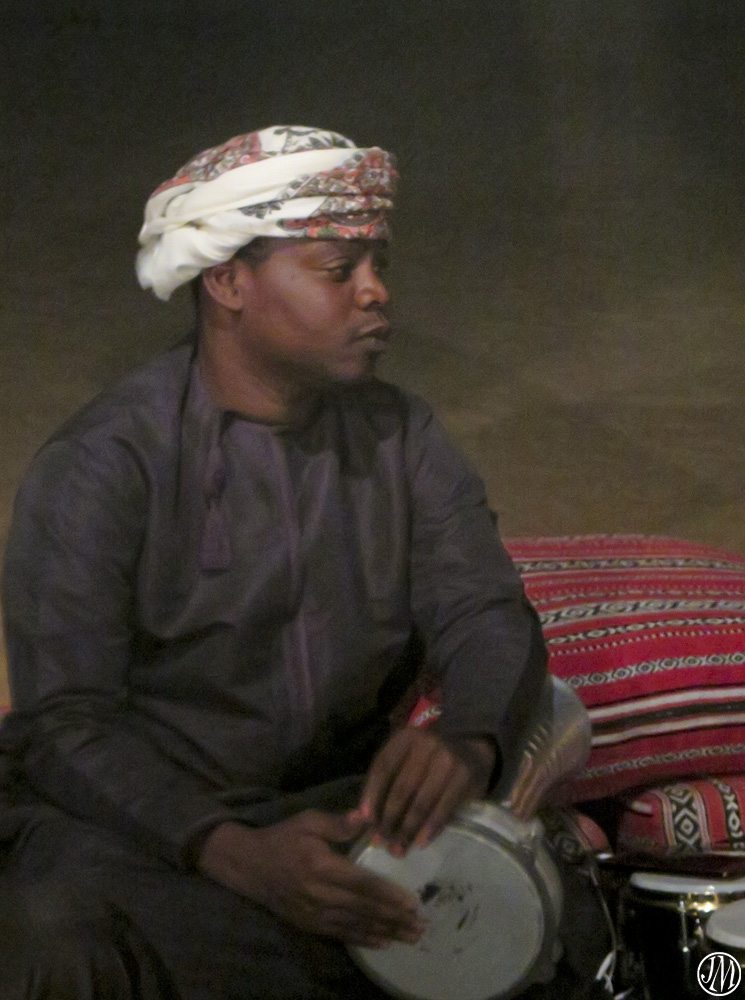 The drummer looking almost like a painting.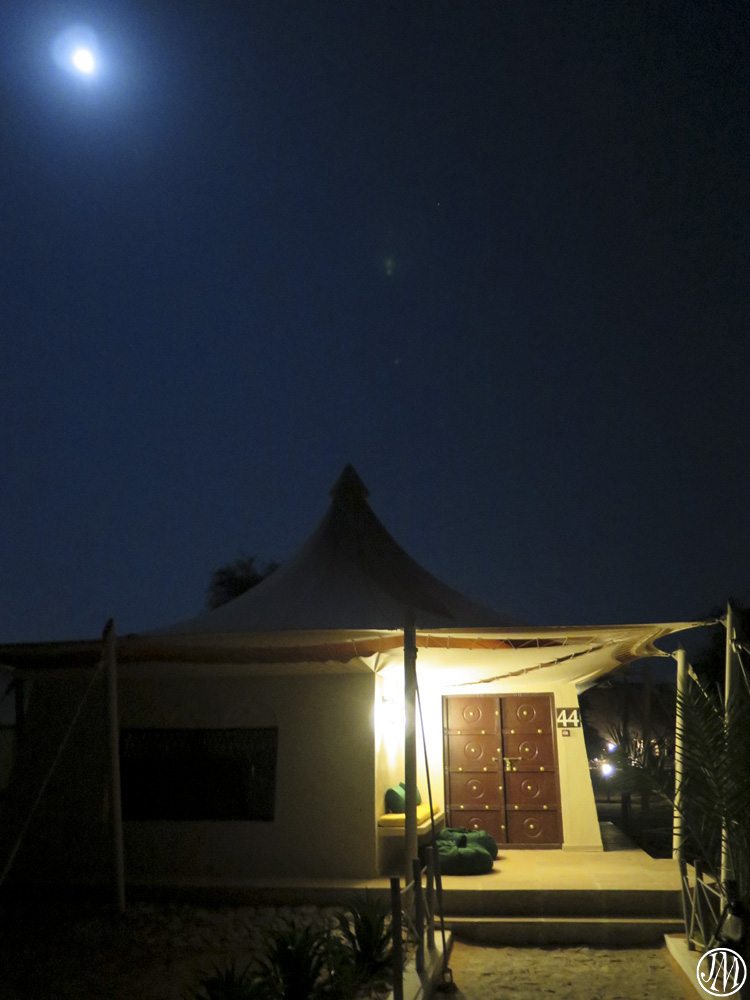 Back at my tent, with the full moon shining at the end of a perfectly lovely day.
My next blog will be from the town and surrounds of the city of Nizwa – the early morning goat market, a magnificent fort, deserted villages, warm welcomes and more markets.
Until then, thank you for following my story.