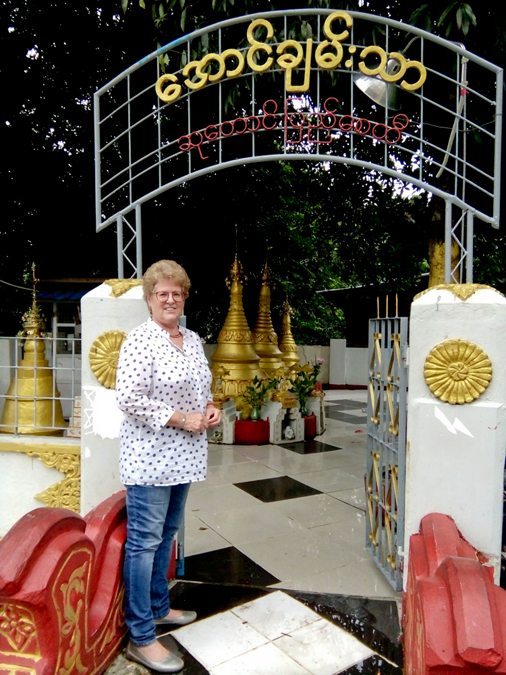 The shrine at the corner, where the cover photo was taken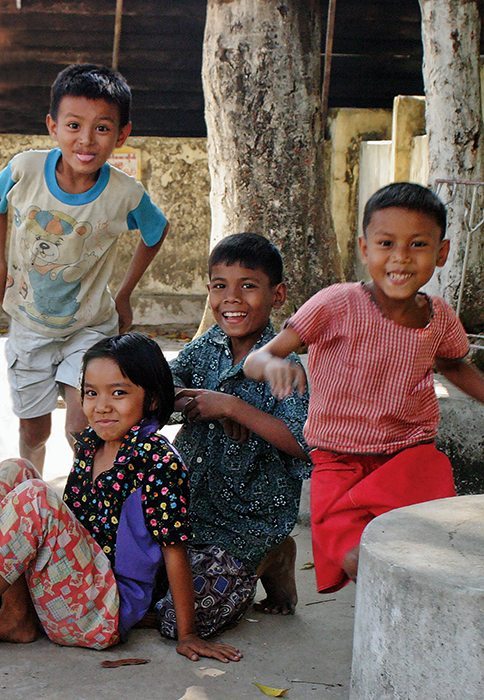 A trip down memory lane
Saw Maha Lane to be exact, the small street on which I lived for my four years in Yangon from 2002-06. The cover photo of my book 'Two Eggs and a Lemon', about my time in Myanmar, shows four of the neighbour kids at the corner shrine. Last weekend I went back to visit my friends there and give those I wrote about a signed copy of my book. It was a happy and fun occasion and a big surprise for them that they are featured in my book.
I also paid a visit to Dr Kyaw Win who was President of Myanmar Red Cross for most of my time working with the society, and we laughed together at some of our experiences, recalling both the positive and the complicated issues. He reminded me that our first lunch together was by candlelight, the electricity in the restaurant having failed.
A visit to the Naga Glass Factory was also on the day's programme. Here I met with Soe Soe Win (Betty) who had told me of her family's history. She and her nephew enjoyed a small part of that story we read together. The kilns no longer function but the family are still selling the glassware, most of which is stacked along the paths but which can be cleaned and polished once a choice is made.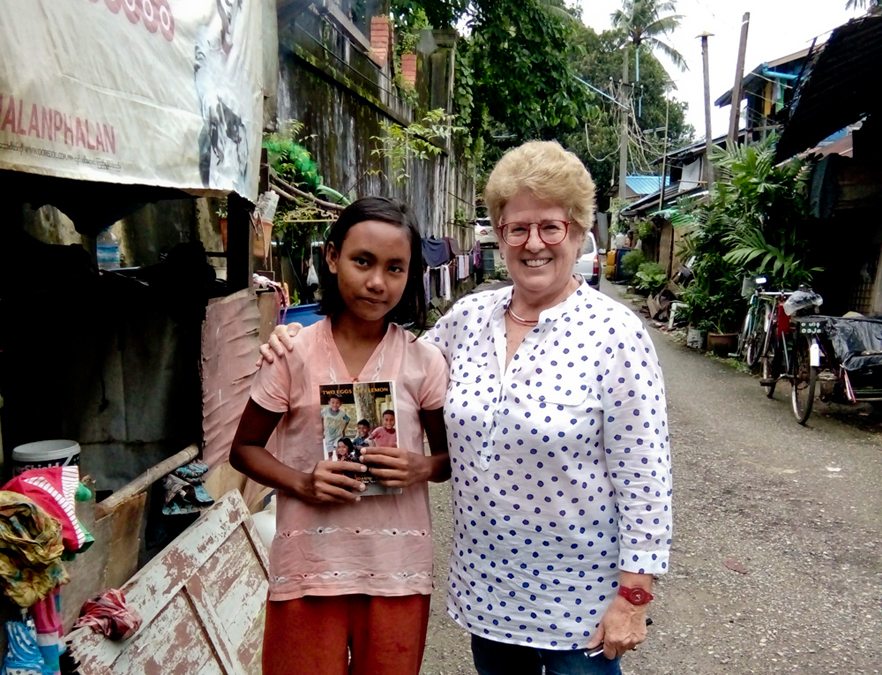 With Tin Zar Win, who is shown with her mother in Ch 18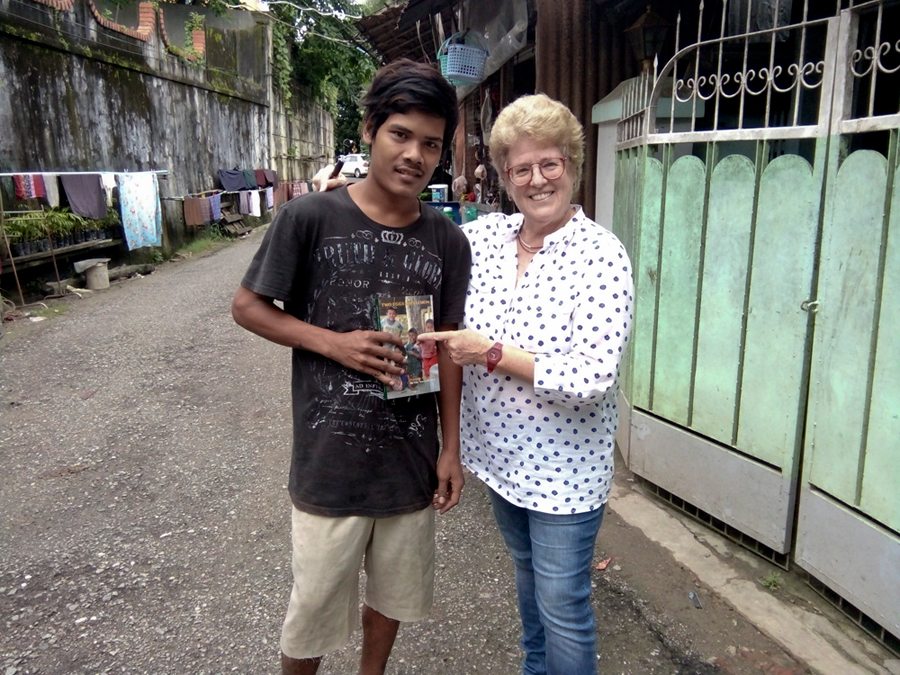 With Thaw Zin, who smiles from the centre of the cover photo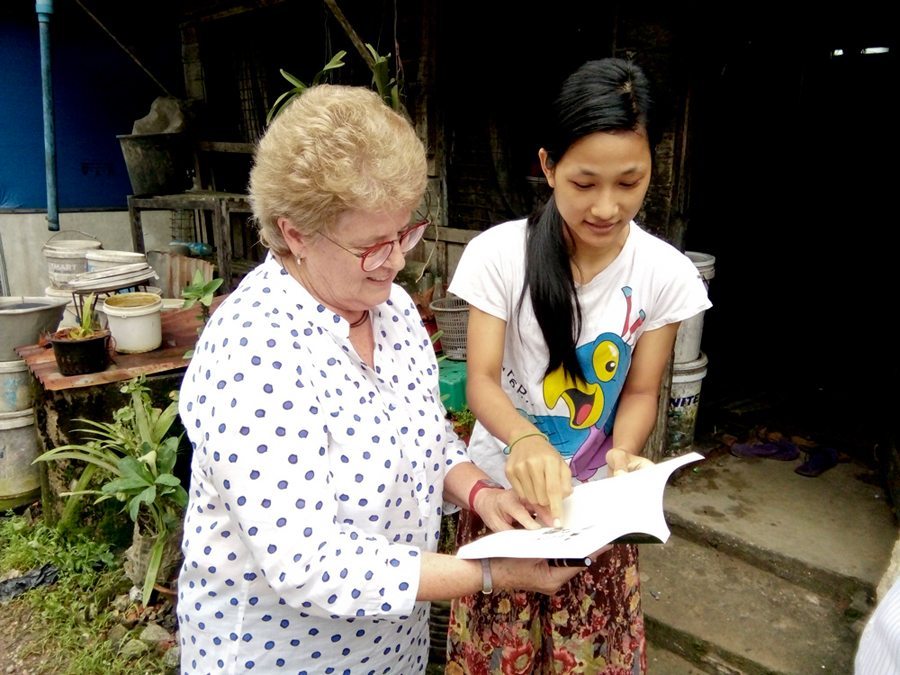 With Ei Ei, a girl I photographed often with her cats.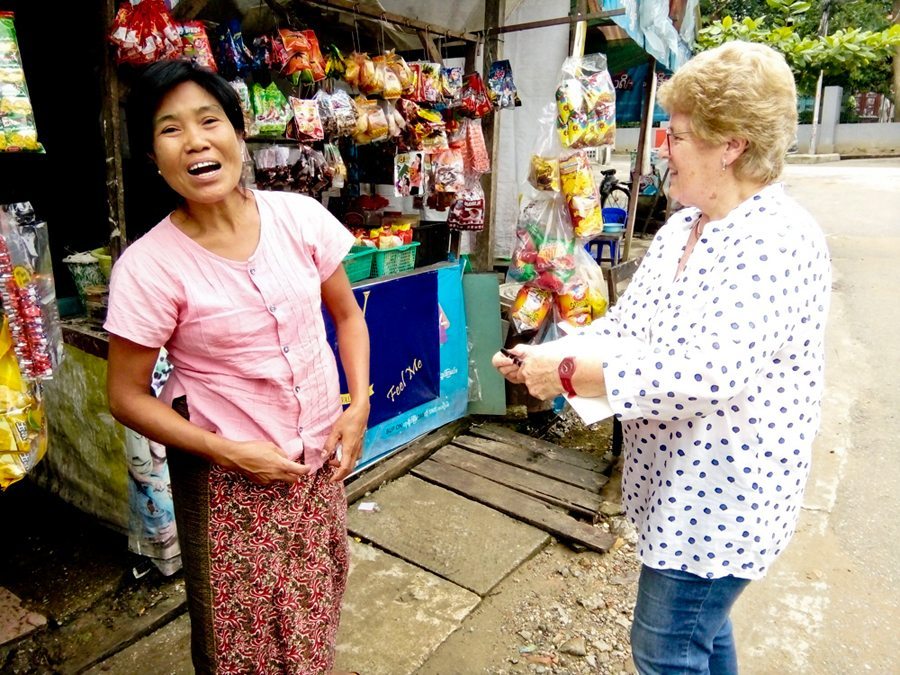 Meeting the mother of the girl in my cover photo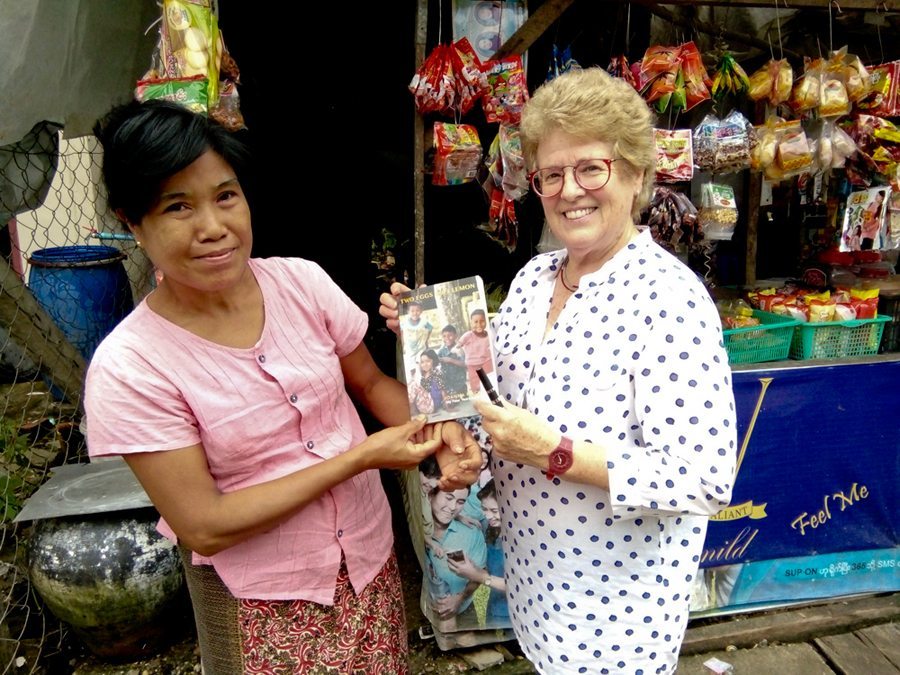 Offering her a signed book for her daughter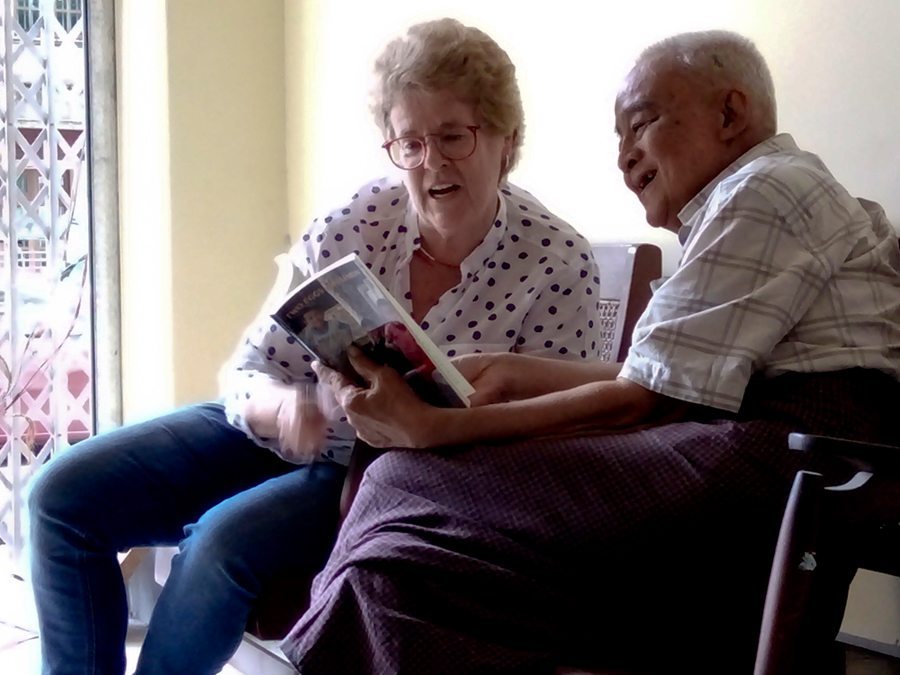 With Dr Kyaw Win, past President of Myanmar Red Cross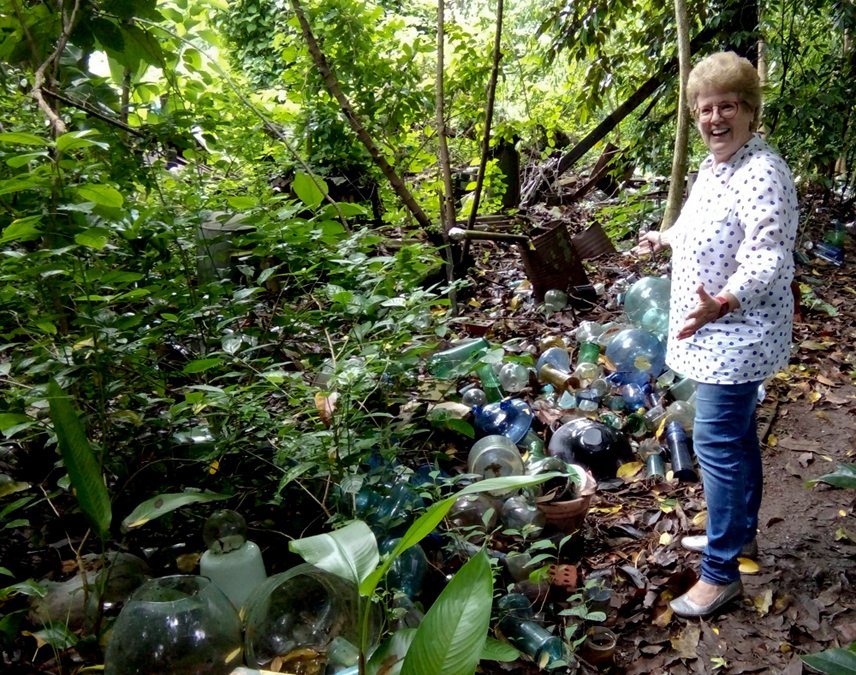 At the Naga Glass Factory, the piles of glassware still intact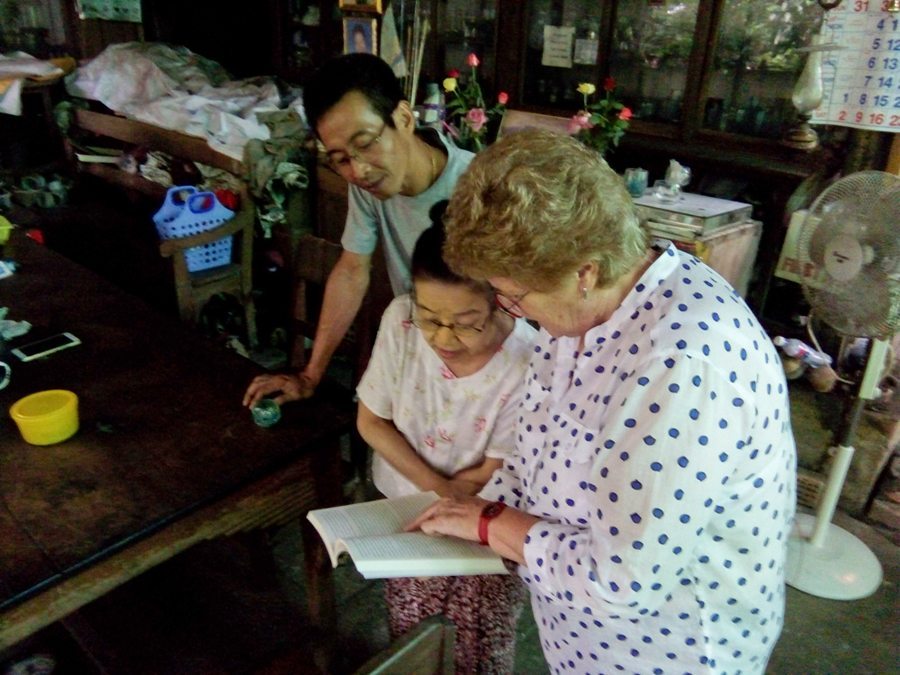 Reading their story to Daw Soe Soe Win and her nephew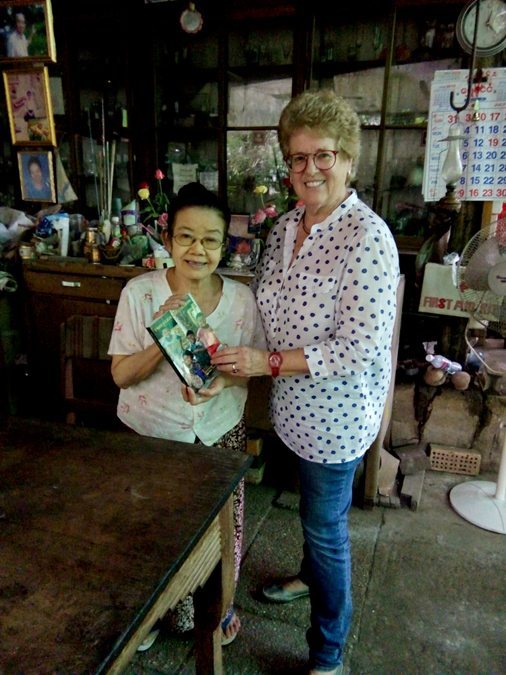 With Betty (Daw Soe Soe Win) and the book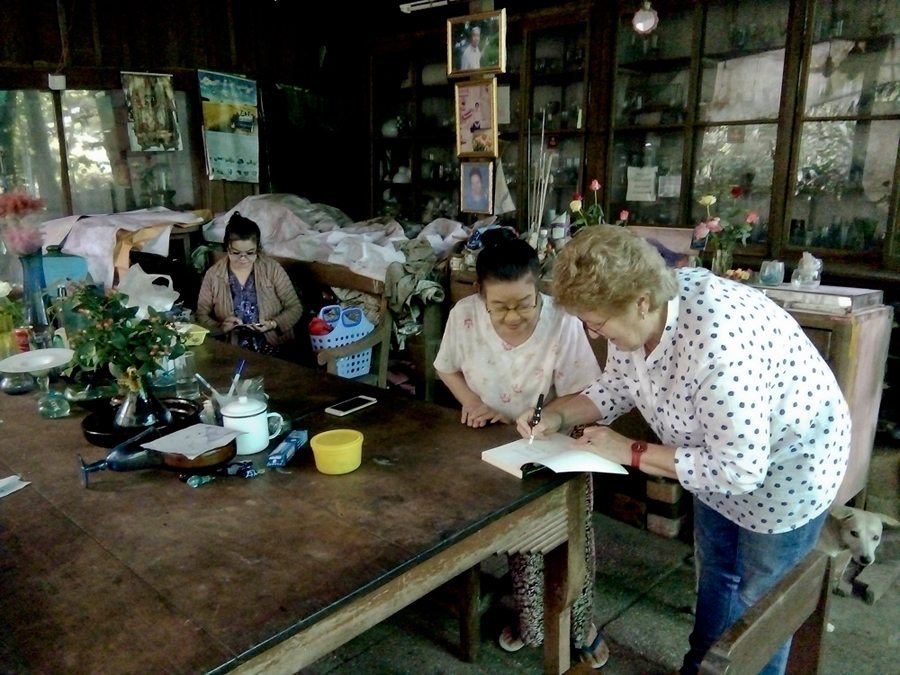 Signing Betty's copy of the book.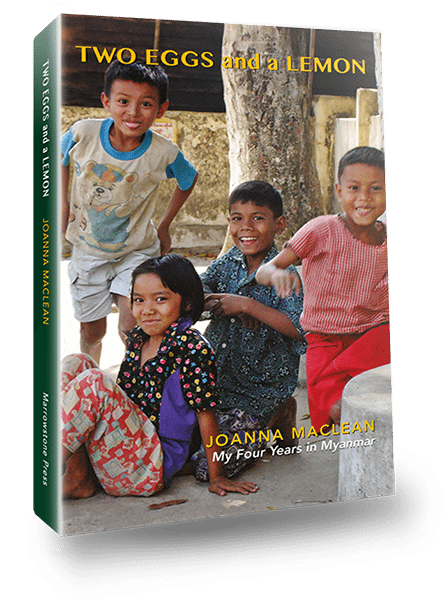 Two Eggs and a Lemon is a captivating account of Joanna MacLean's four years in Myanmar (2002 until 2006) working with the International Red Cross during Myanmar's political and cultural transformation.
Such was the simple gift of two eggs and a lemon from a young village boy, that it became her book's title, symbolizing a people of generosity and hope.
Two Eggs And A Lemon, published by Marrowstone Press, 2016, is now available world-wide in both paper back and E-publication.

Order now from:
Thanks for reading my first post at Joanna's Posts. Please visit me at joannamaclean.com

Photographs in this Posting courtesy of Zarni Kyaw Soe
and if you would like more information about the book, the photographs, or setting up a lecture, Please,
Thank You,
Joanna