Dear friends,
This week I am visiting friends in the USA and wanted to share with you some of the great sights and sites they have shared with me as we took a road trip through South-West Colorado.  I flew into Grand Junction and stayed the first night with my friends Cary and Dave in their Whitewater house overlooking the Gunnison River Valley – what a view to appreciate while we dined on steak and salad washed down with a fine bottle of Red.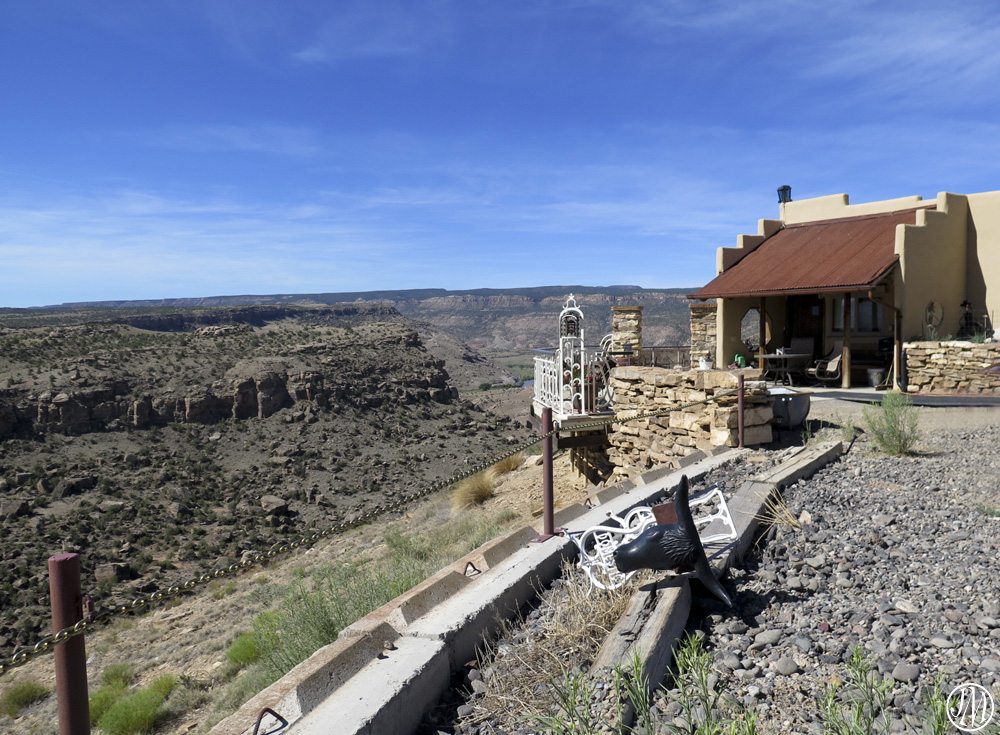 The house perched on the edge of the canyon, and note the practice 'roping horse' made from an
old treddle sewing machine stand and a plastic bull's head – Dave is an ex-rodeo champ.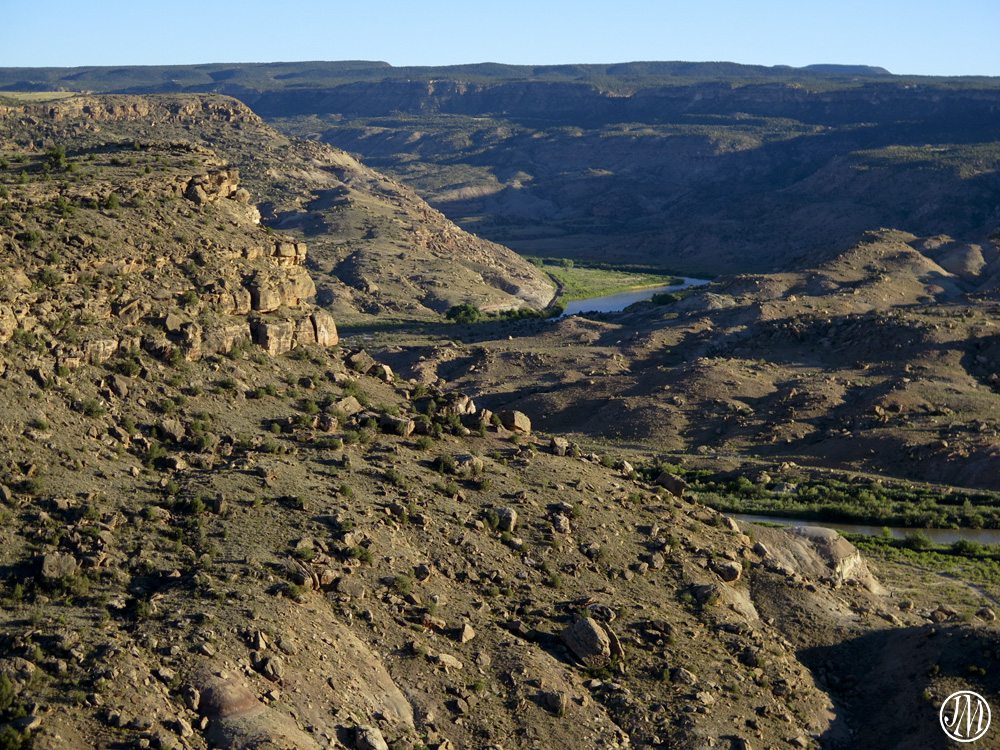 The view from the house with the evening sunshine catching the blue of the river, contrasting with the rocky landscape.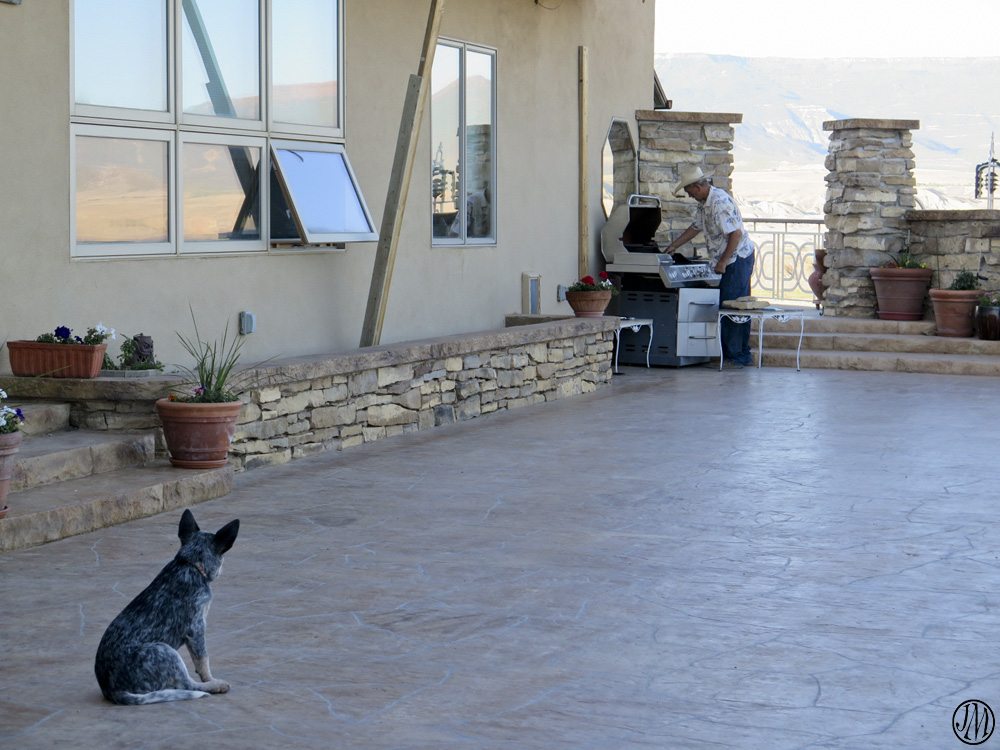 Dave cooking the steaks with his faithful Blue Heeler puppy, Sis, watching from afar.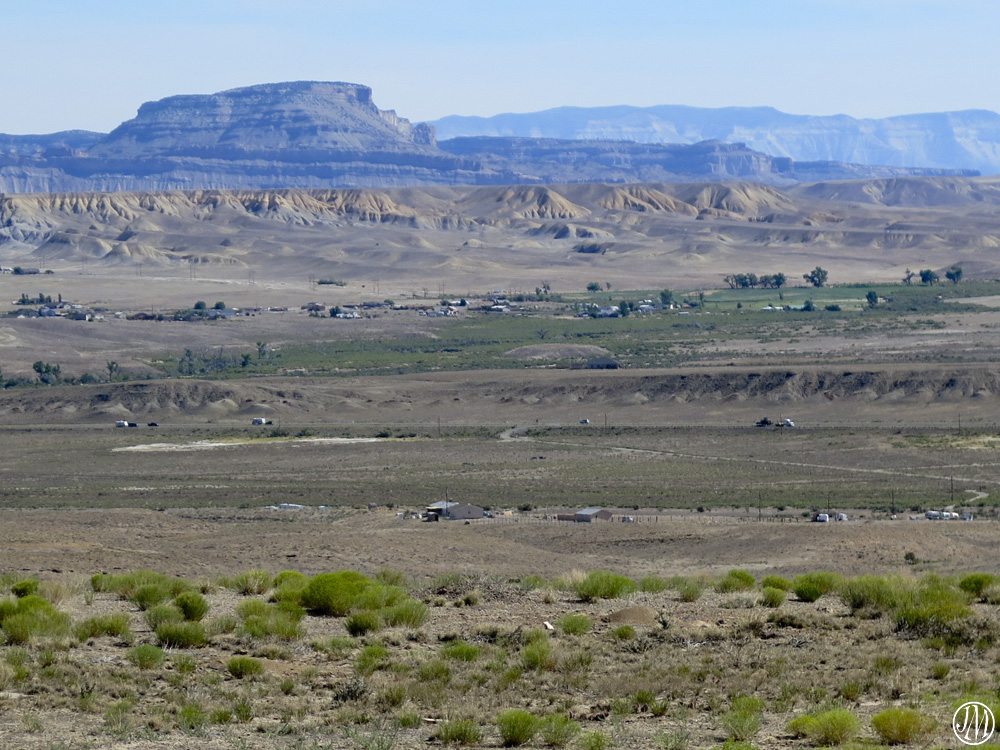 Another view from the house, this time looking out over a broad valley with a grand mesa beyond.
The following morning we drove down into the canyon along the Kannah Creek and Dave showed us some of the many ancient Indian petroglyphs which can be found in the area.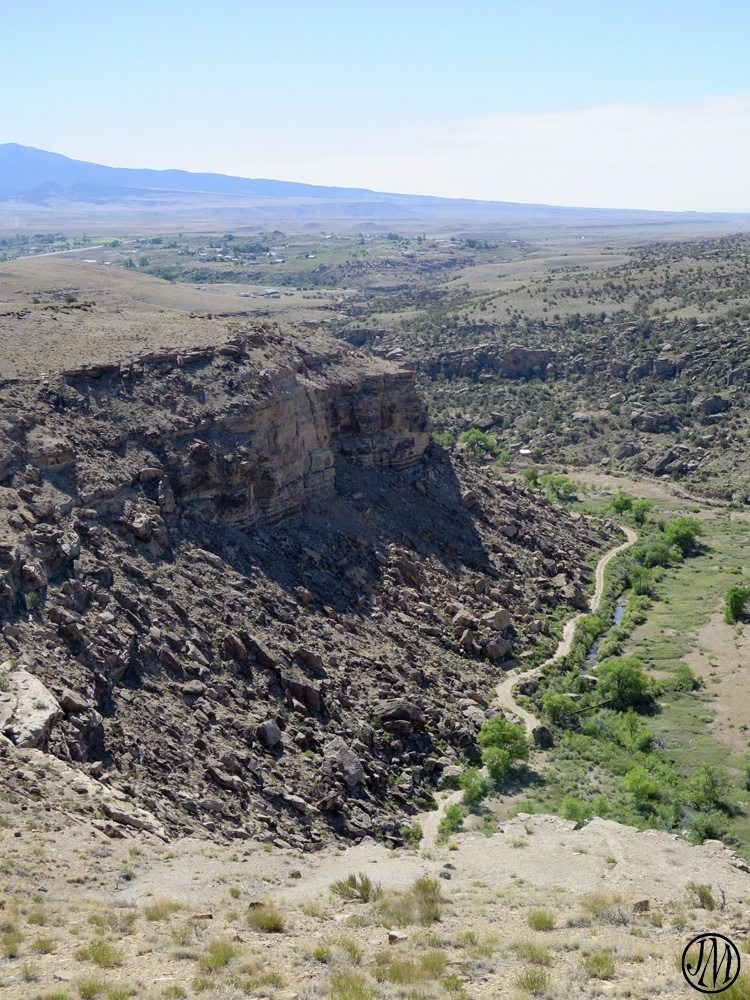 Looking down into Kannah Creek which flows into the Gunnison River.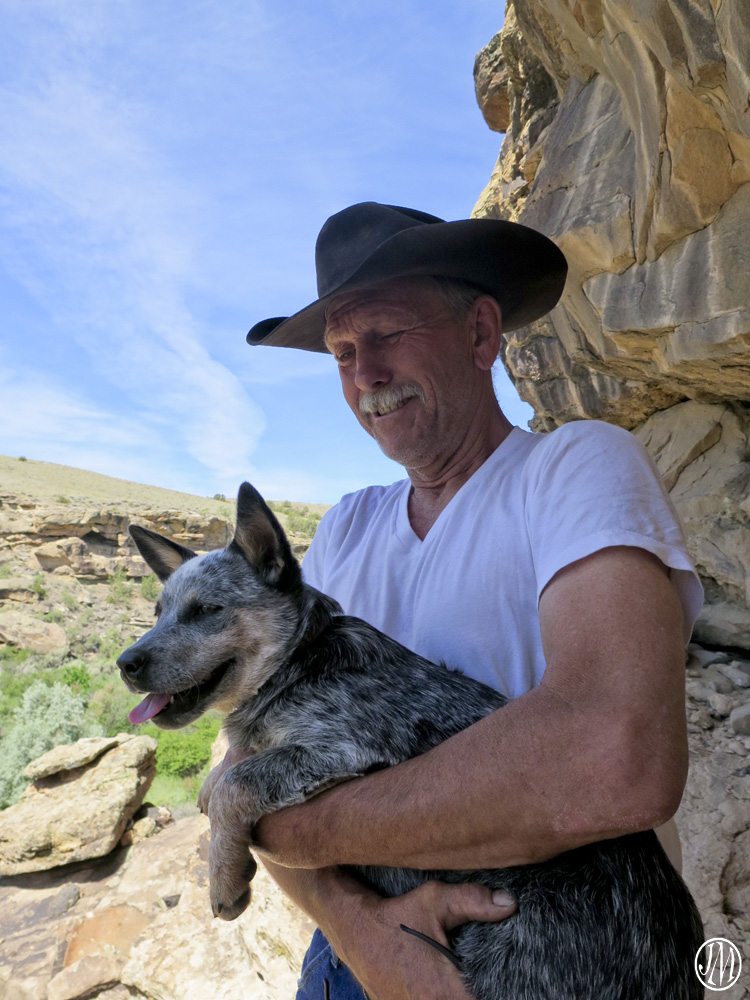 Dave and Sis, with the steep cliffs behind.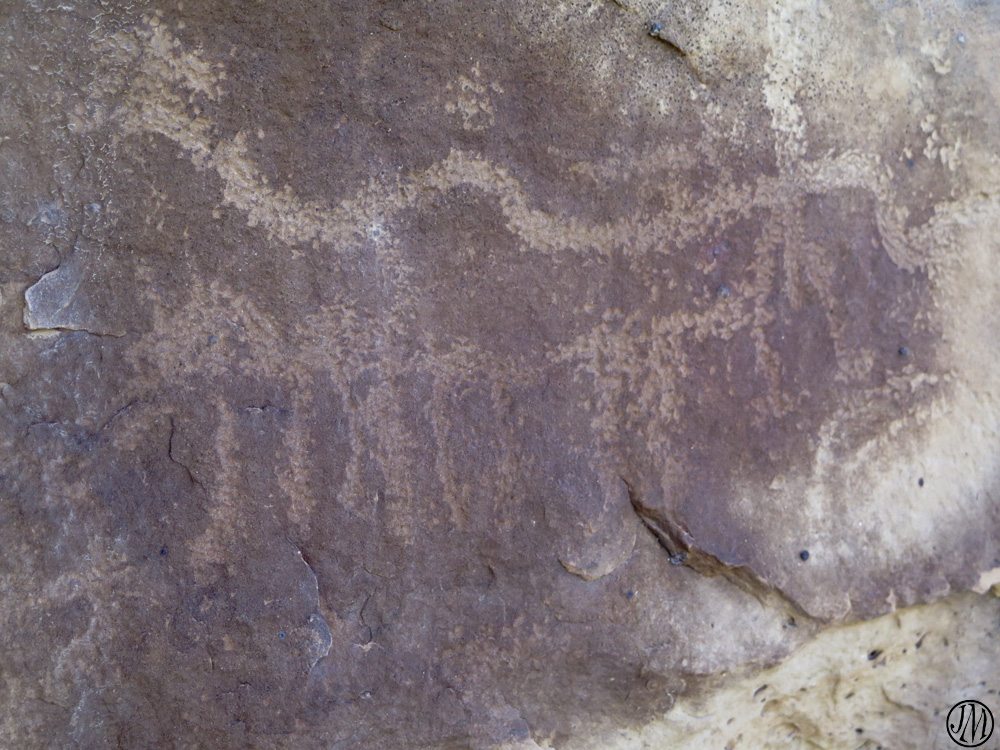 A petroglyph showing the winding river and two animals below – an indication of abundant game in the area perhaps?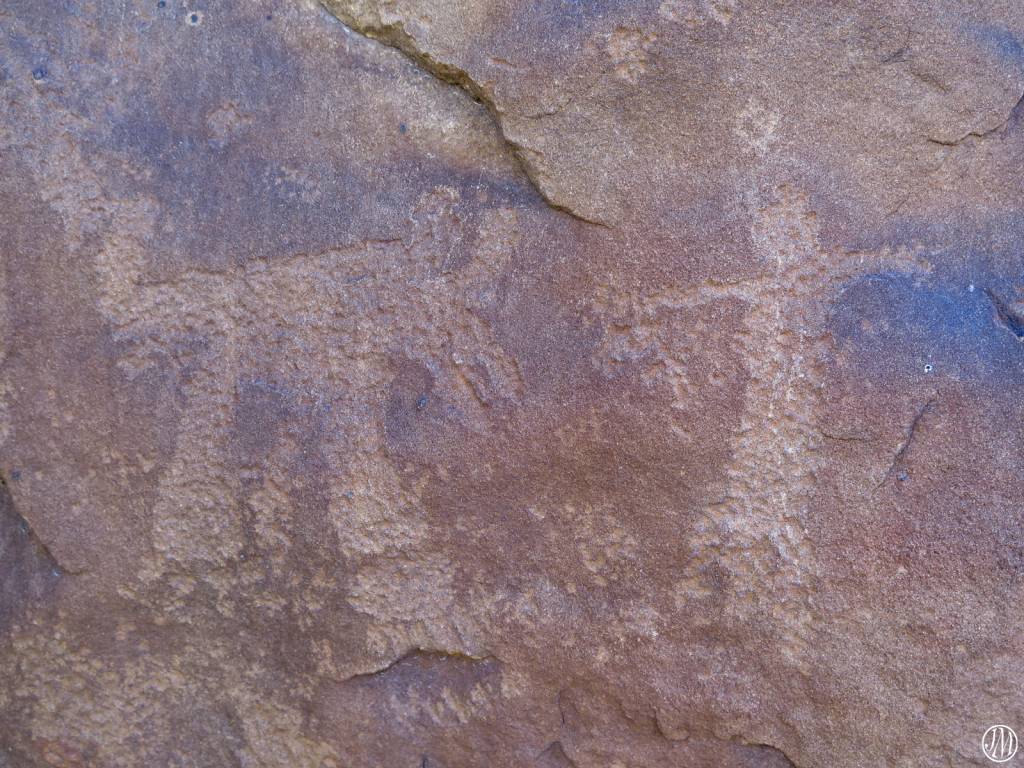 Another petroglyph showing a human figure with a star overhead, and what could be a horse or a dog. 
And then we hit the road and drove south-west towards the San Juan mountain range, an offshoot of the Rocky Mountains which run almost the length of the North American Continent.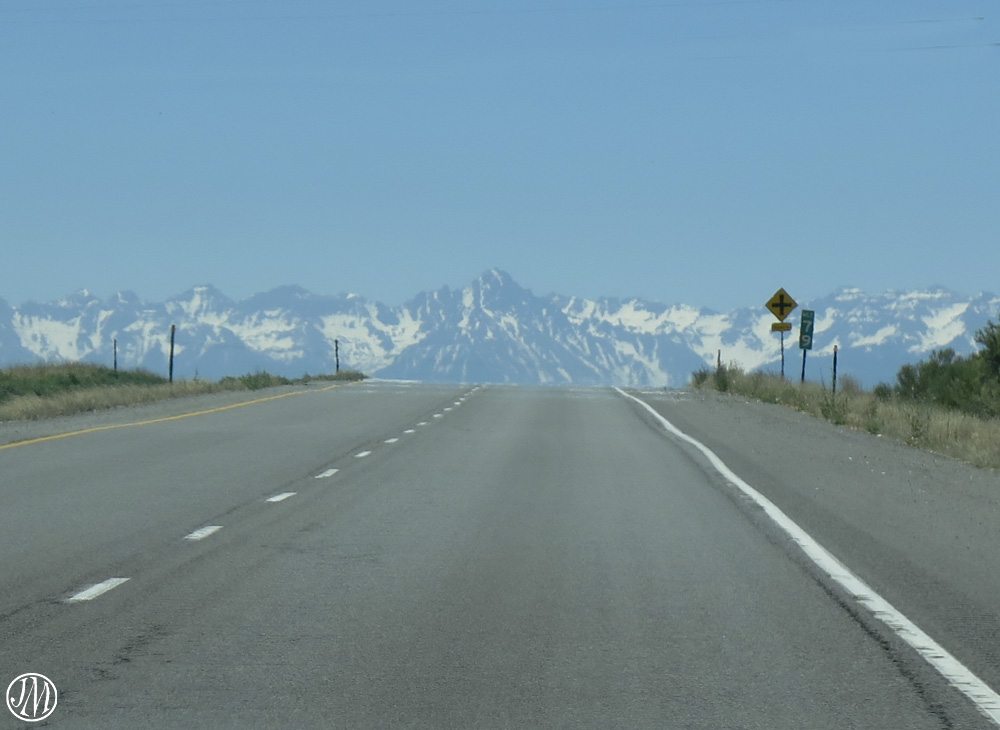 Heading west towards the mountains, with a pretty empty road ahead of us.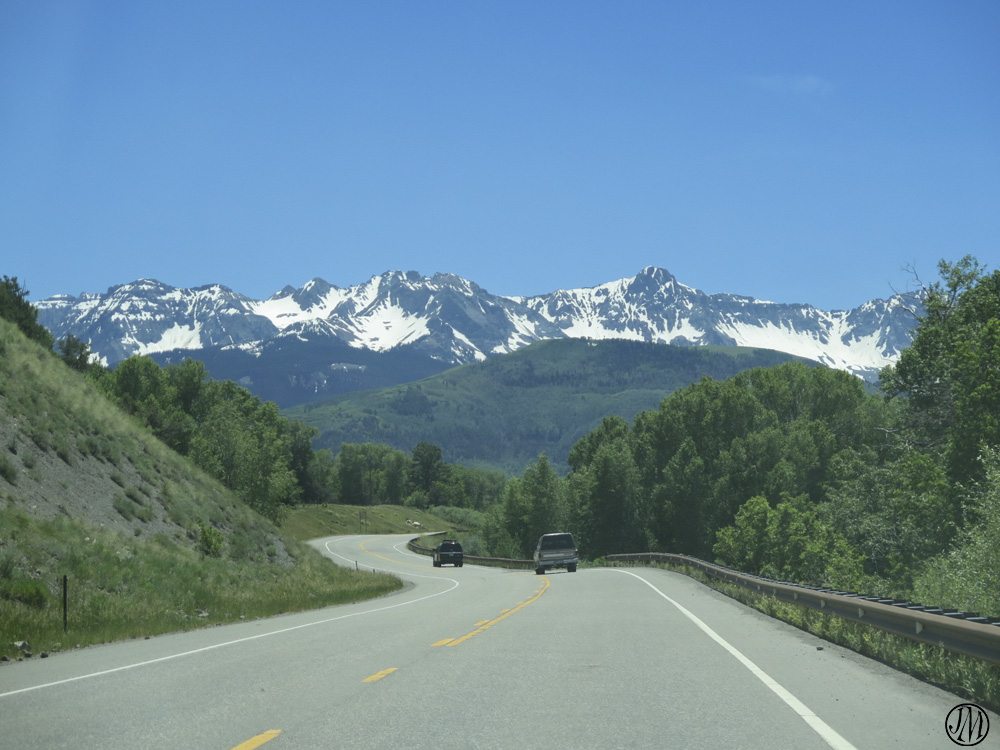 Winding through the green valleys with the snow-clad mountains looming in the distance.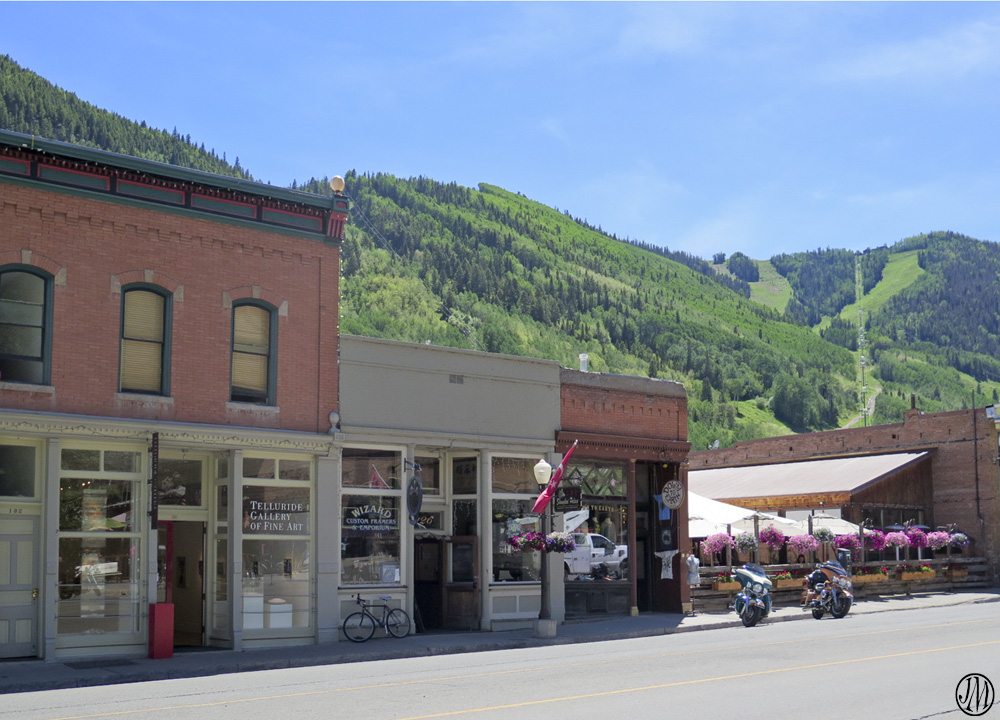 We made a detour to have a coffee in the famous ski town of Telluride, shops along the main street and a ski lift visible behind.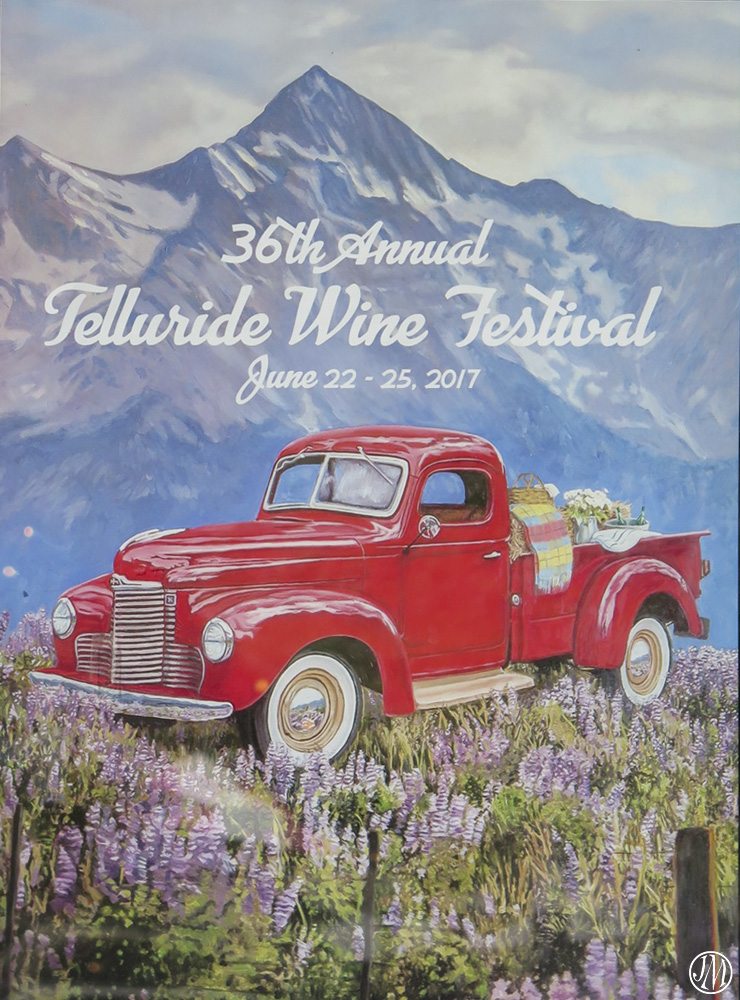 A poster advertising one of the summer events in Telluride – pity we missed that.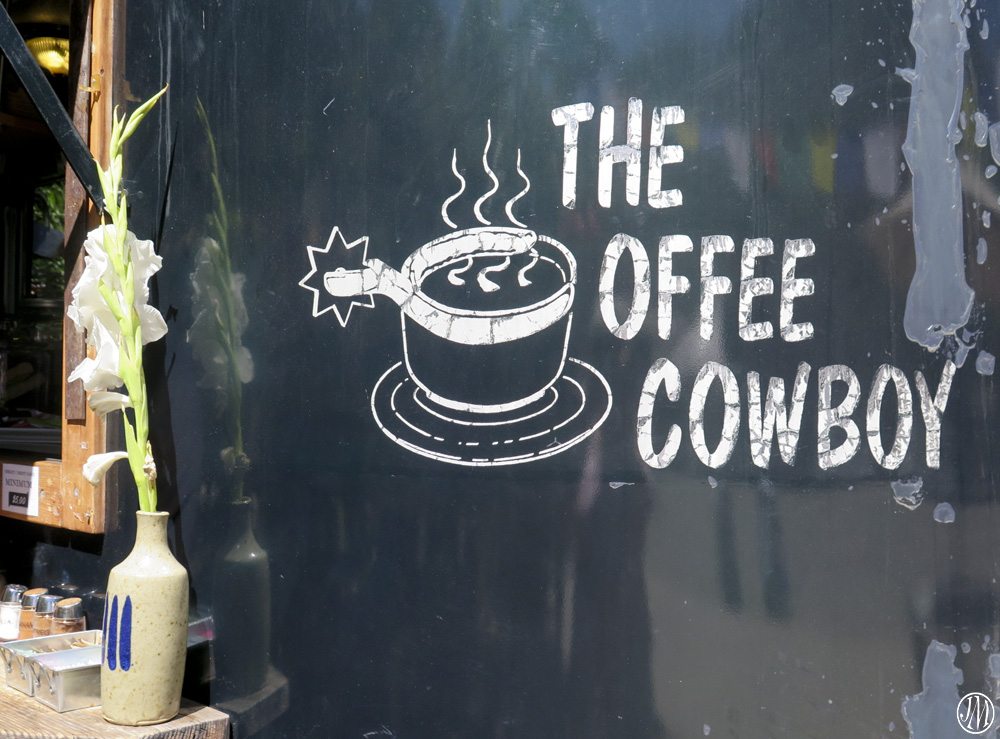 We found just the right place to refresh ourselves with a coffee.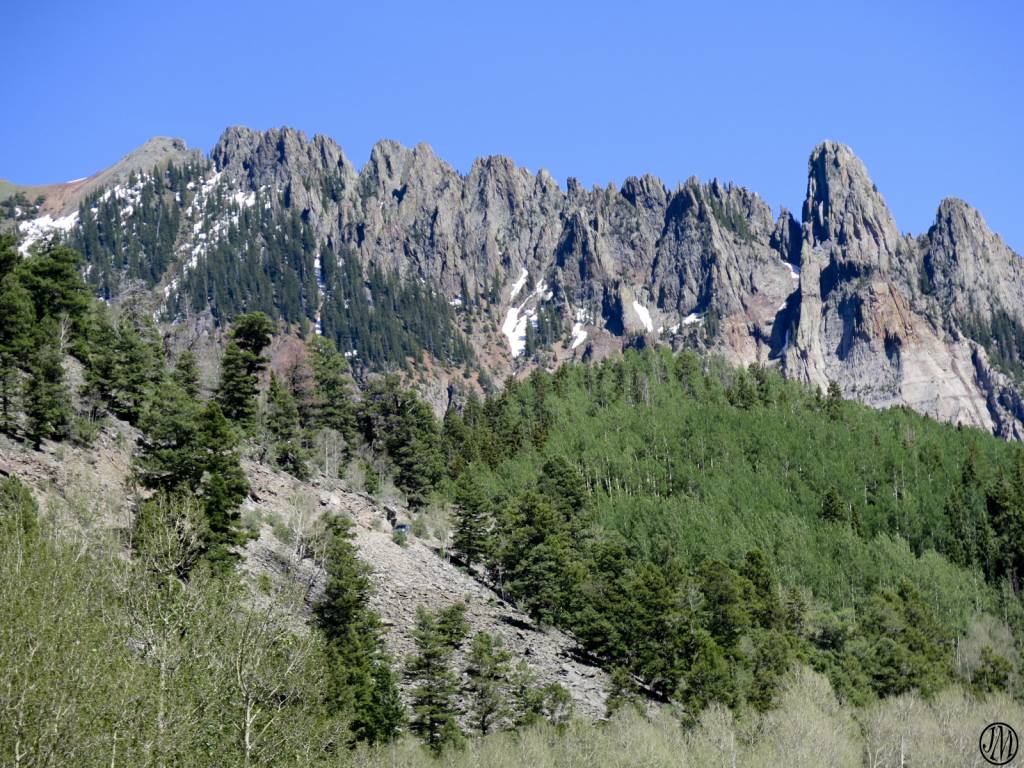 Continuing west towards the town of Cortez, we could really see why the Rockies were so named.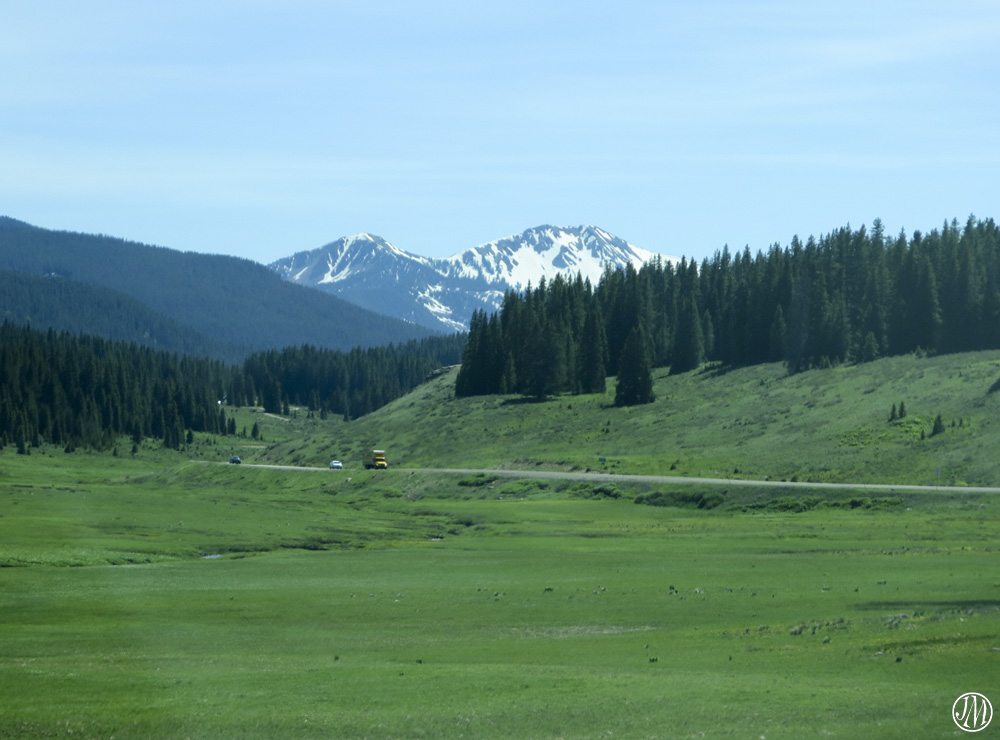 Another view of the road we travelled with the changing scenery – barren, then green and forested along the rivers
and always with the mountains beckoning in the distance.
Our stay for the next couple of nights was some miles beyond Cortez in a fine ranch belonging to Dave's cousin, but that will be the subject of tomorrow's post.
Best regards to you all,