Greetings everyone.
It is always a pleasure when visiting Tuscany, Italy to spend a day or two tasting some of the delicious wines grown and produced in the region. This year is was a real treat to spend half a day at the Antinori Winery, just north of Florence, that not only produces fabulous wines but has recently (2012) opened a new architect-designed cellar.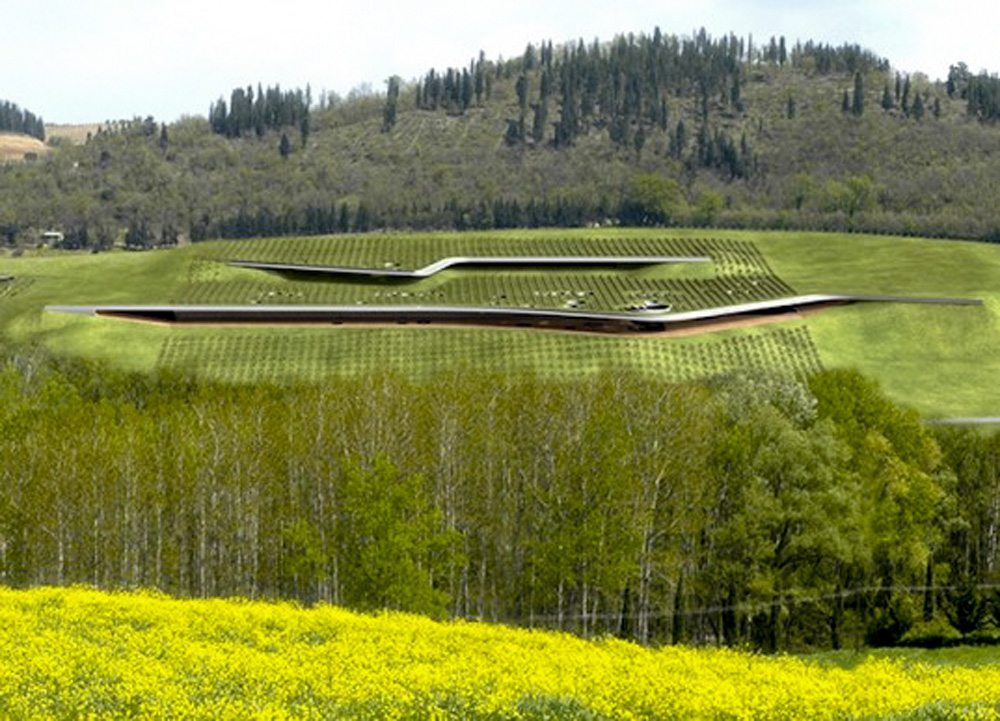 Seen from afar, the winery sits almost hidden in the contours of the vineyard (Photo: Naoki Graydon)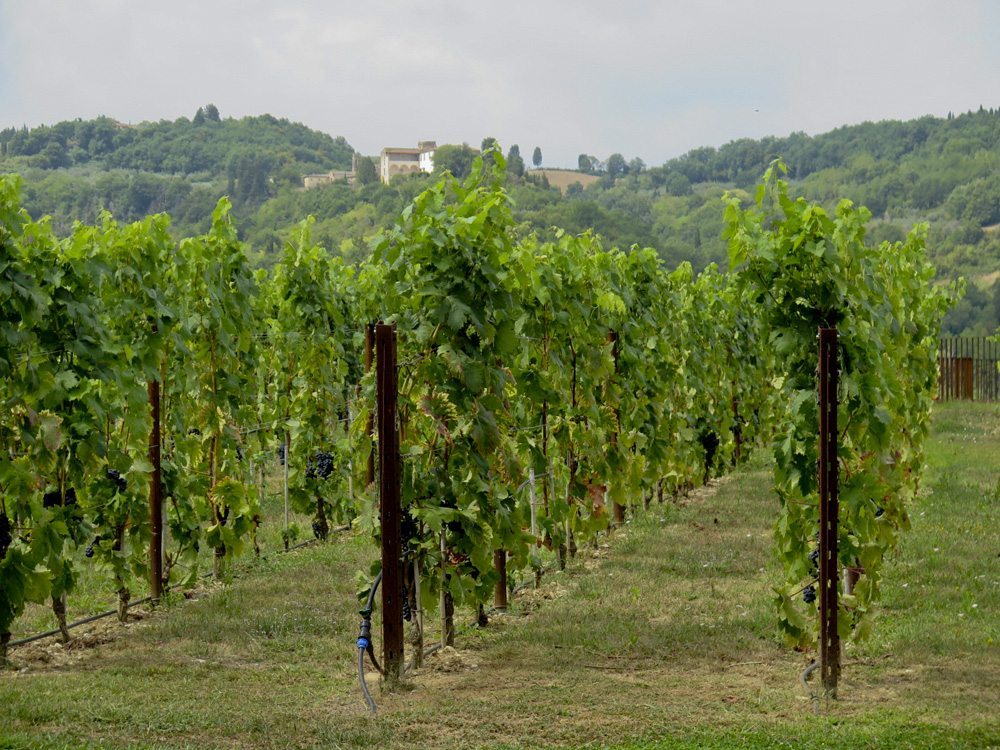 The view from the Winery – through their vines with rolling hills and a farmhouse beyond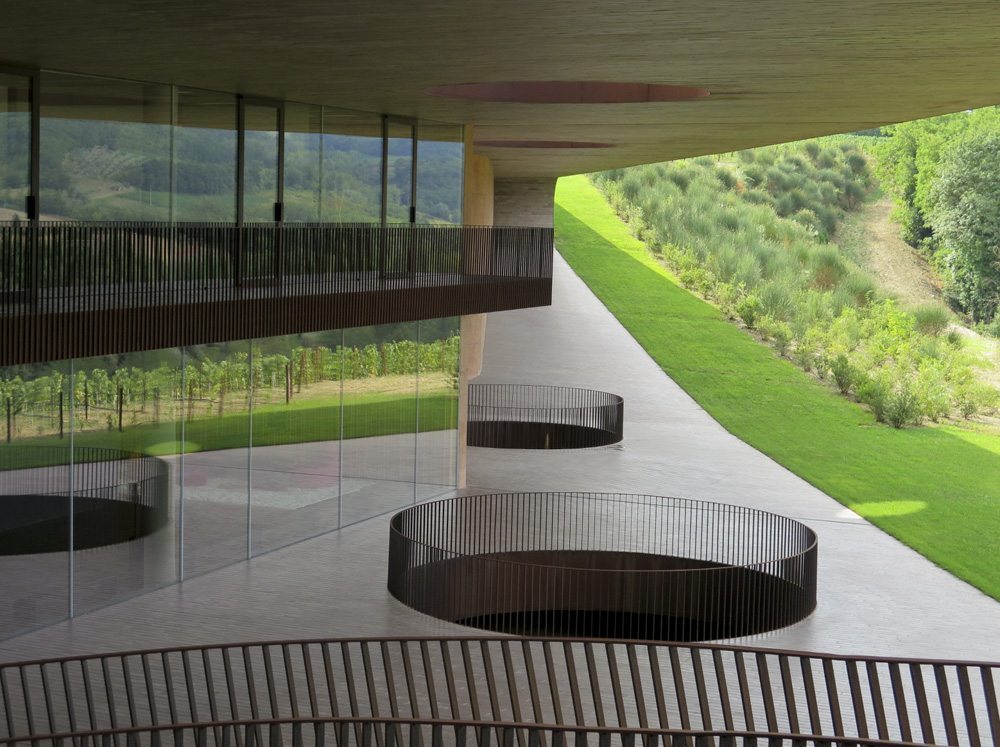 Circles allow light into the lower levels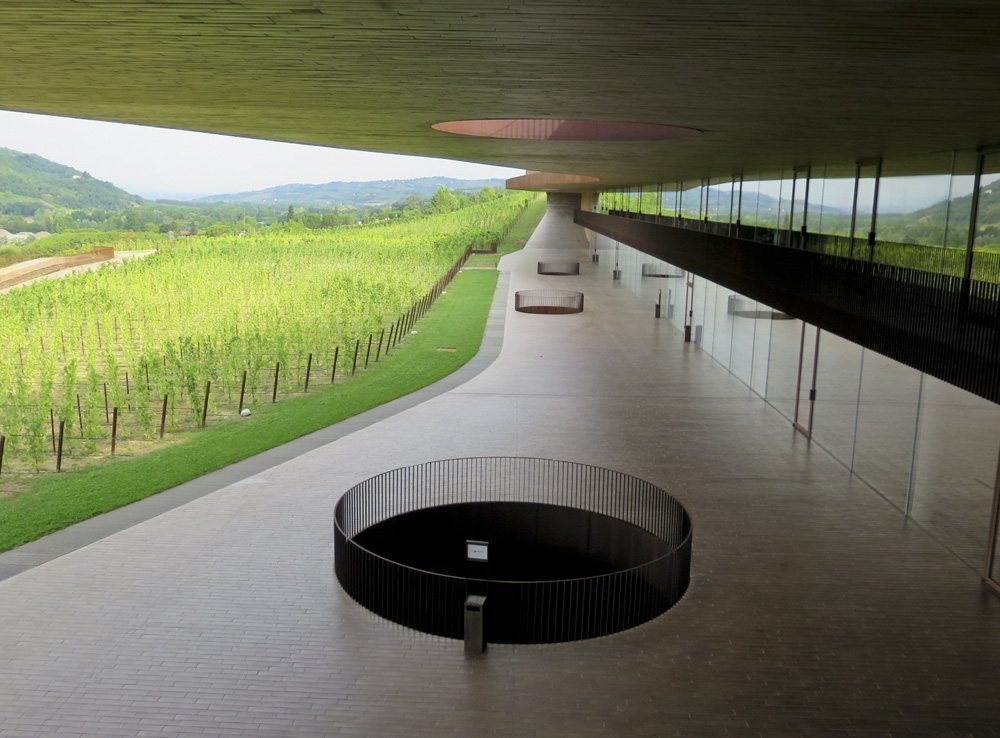 Looking along the length of the building set into the hill
The building harmonises with the surrounding Chianti countryside on the outside and matches the colours of the wine barrels on the inside. The materials used are metal, terracotta and glass, and if a building can be called both monumental and invisible at the same time, as requested by the Antinori family, then this is it. This stunning architectural work was completed in seven years by the Archea Associati Studio.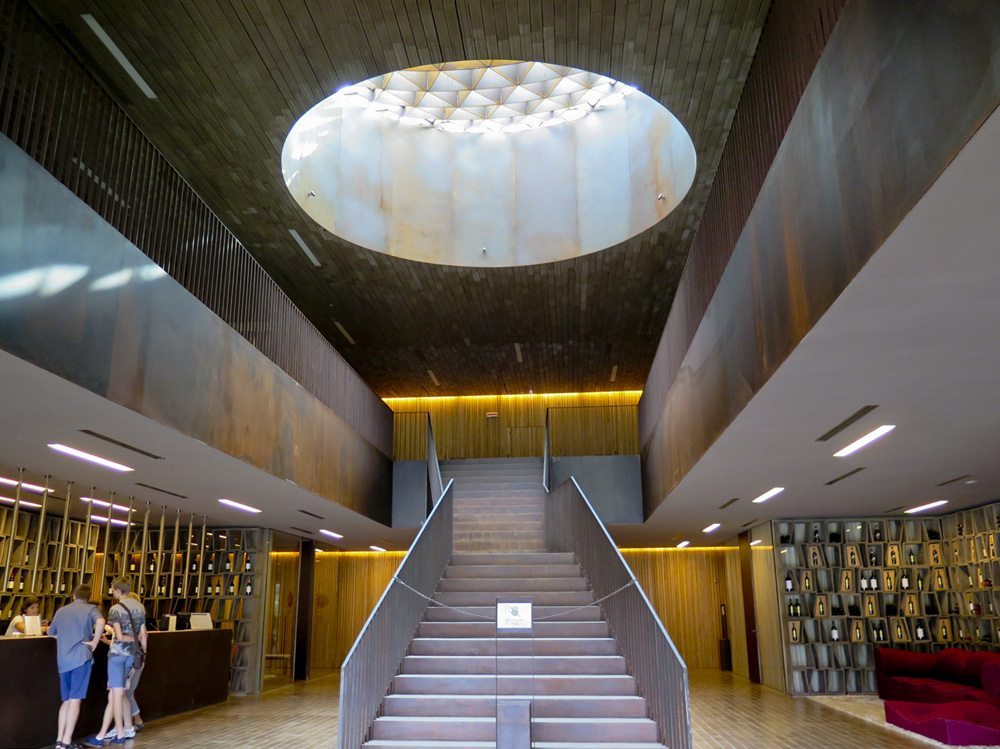 Reception area for visitors lit from above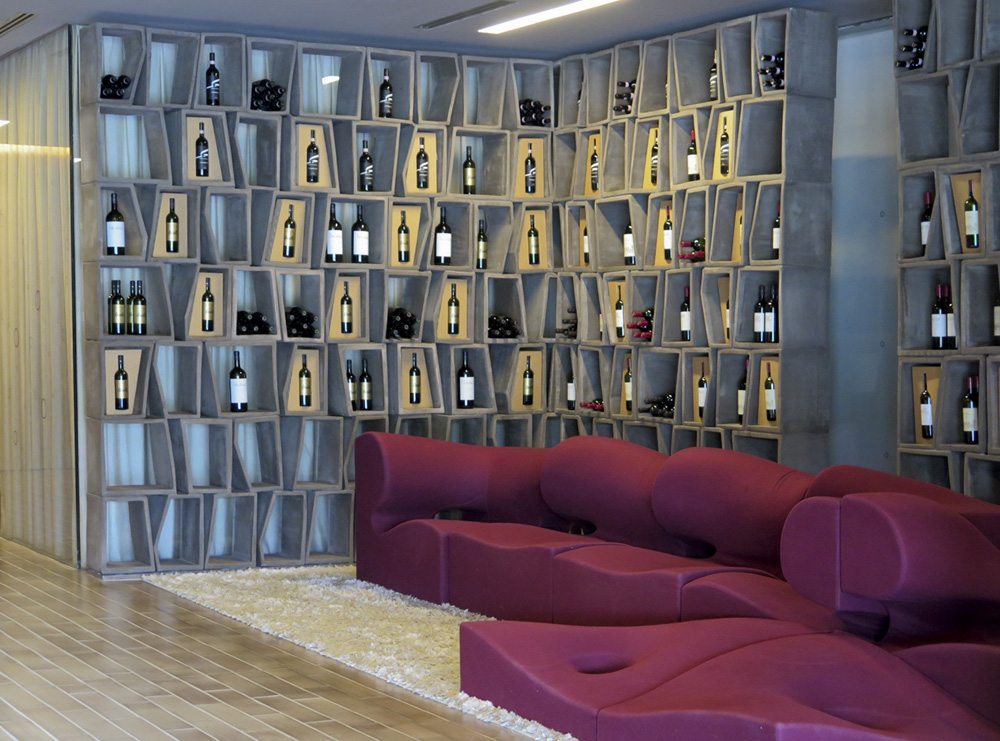 A comfortable place to relax while waiting for a guided tour
The Antinori family has been involved in wine production for a mere 600 years, from the year 1385, when Giovanni di Piero Antinori became a member of the Florentine Vintners' Guild. Throughout its long history, spanning 26 generations, the family has strived to implement innovative and at times courageous policies, though always showing unfailing respect for tradition and for the land. They have other vineyards across the world, but this one is 'home' and their flair for combining the ancient with the modern can be seen throughout.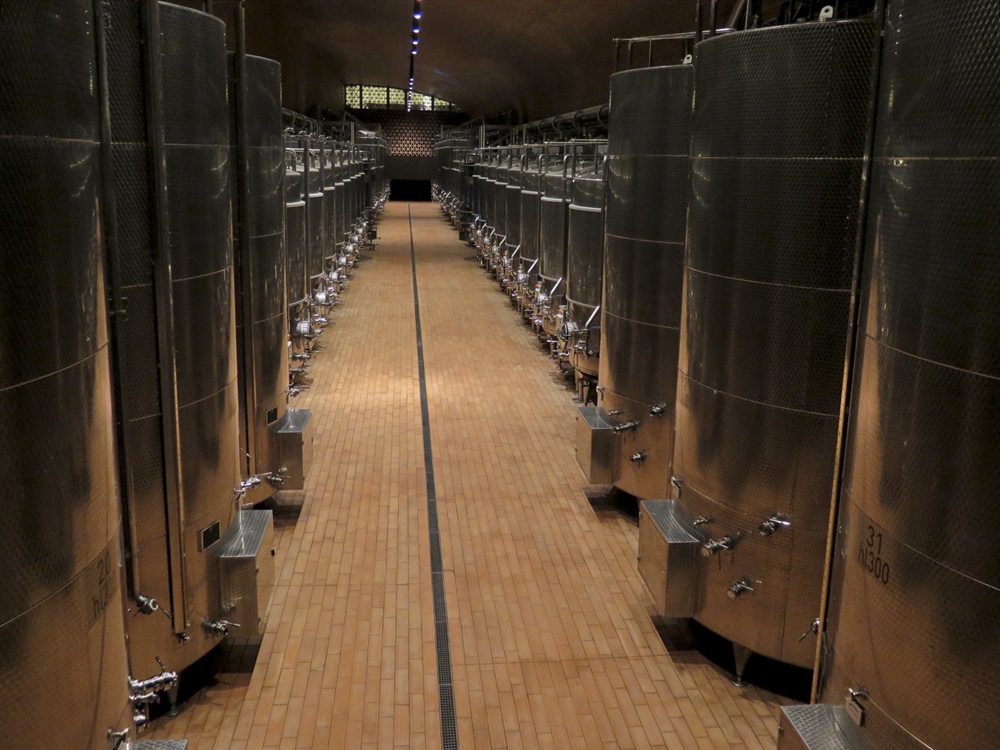 Vast stainless steel vats hold the wine production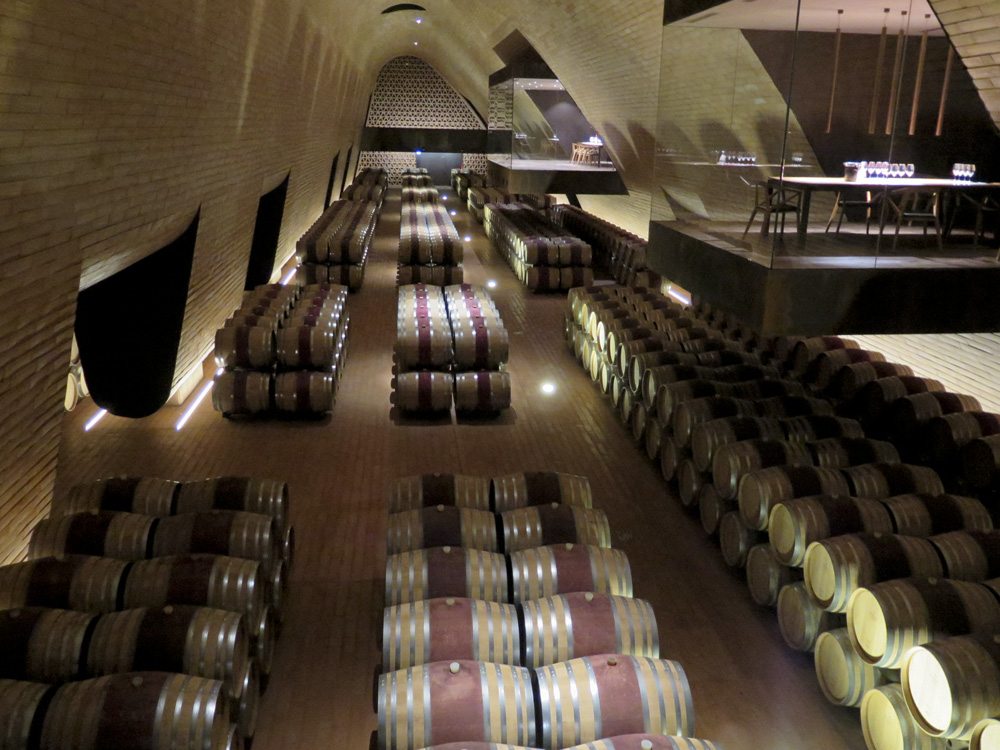 The wine maturing in oak barrels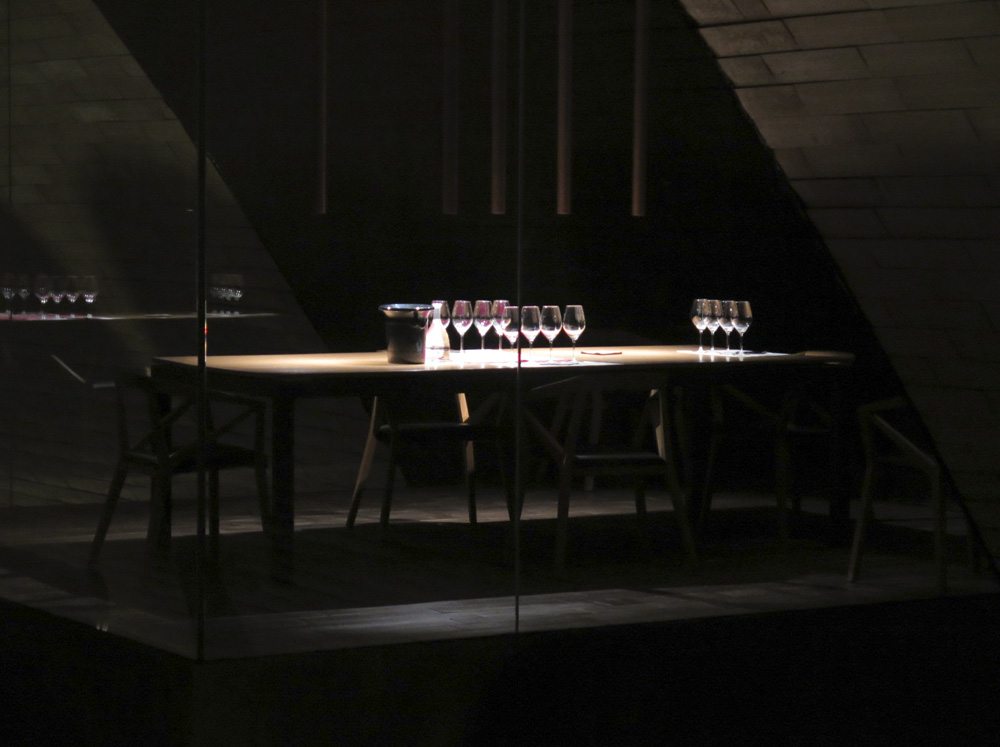 Ready for a private tasting – a glass-walled room overlooking the barrels
Our enjoyable and informative guided visit to the Winery finished with a wine tasting in the bar, and then we retired to their roof-top restaurant for a delicious lunch. A fine way indeed to spend a day.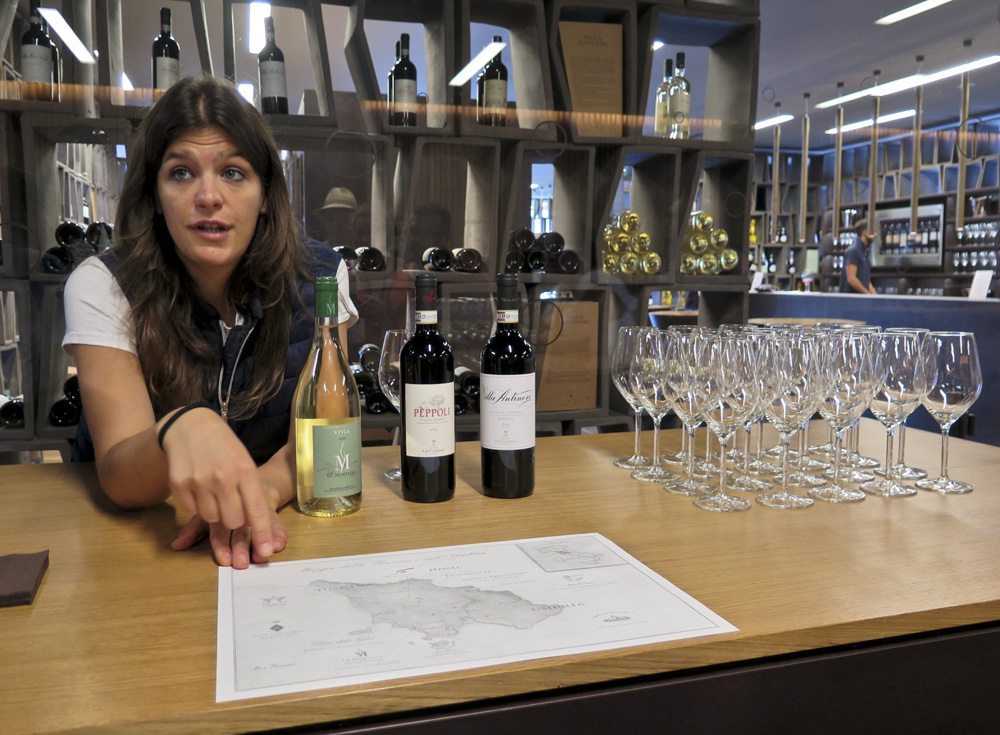 Our guide explains where the different grapes grow best in the region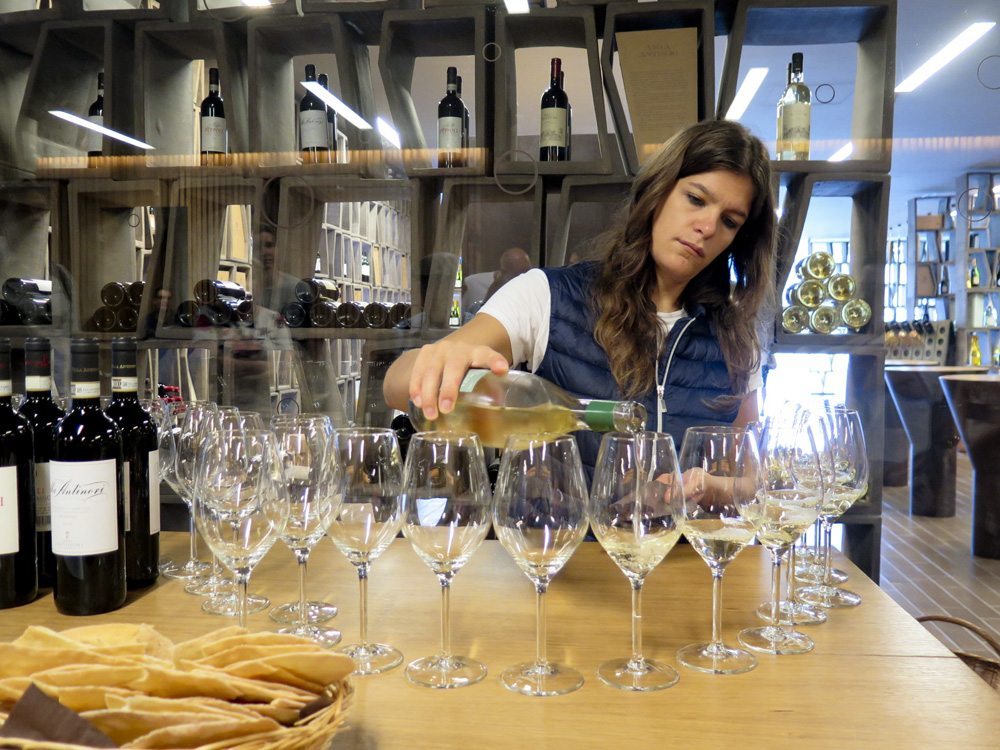 Ready for tasting several wines at the end of the tour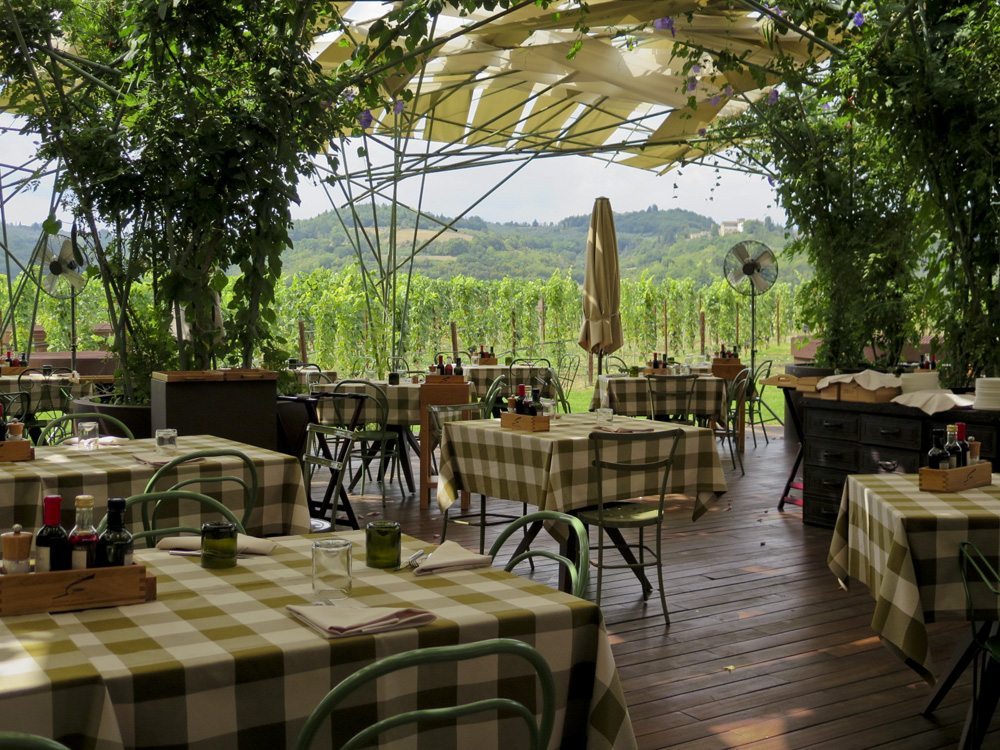 The restaurant on the top of the vineyard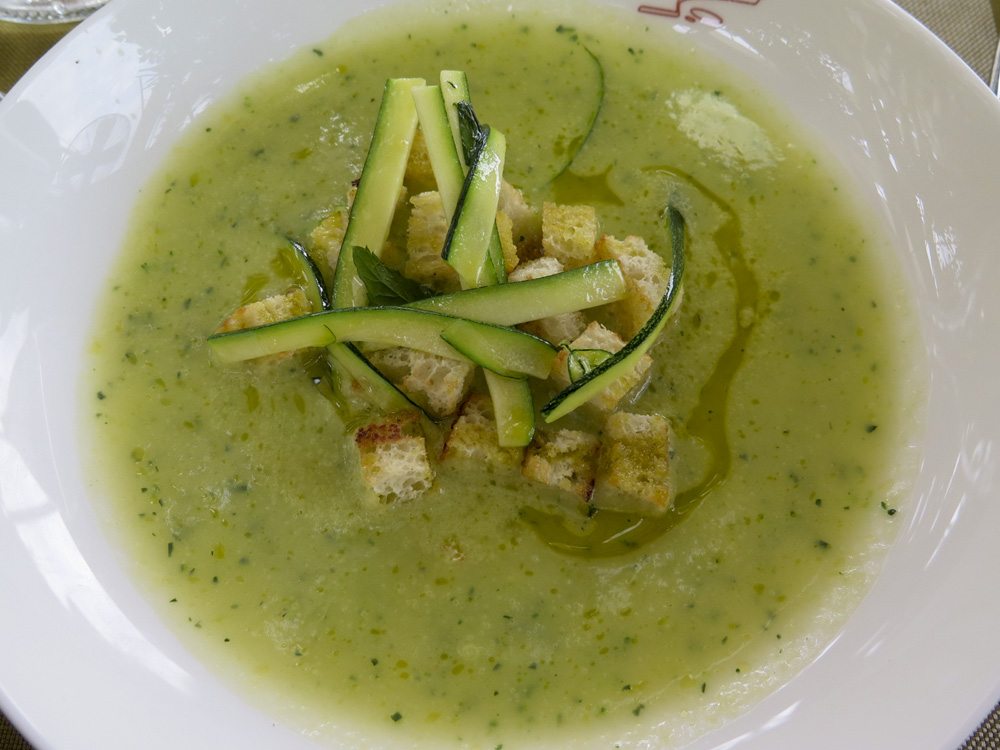 First, chilled courgette and pea soup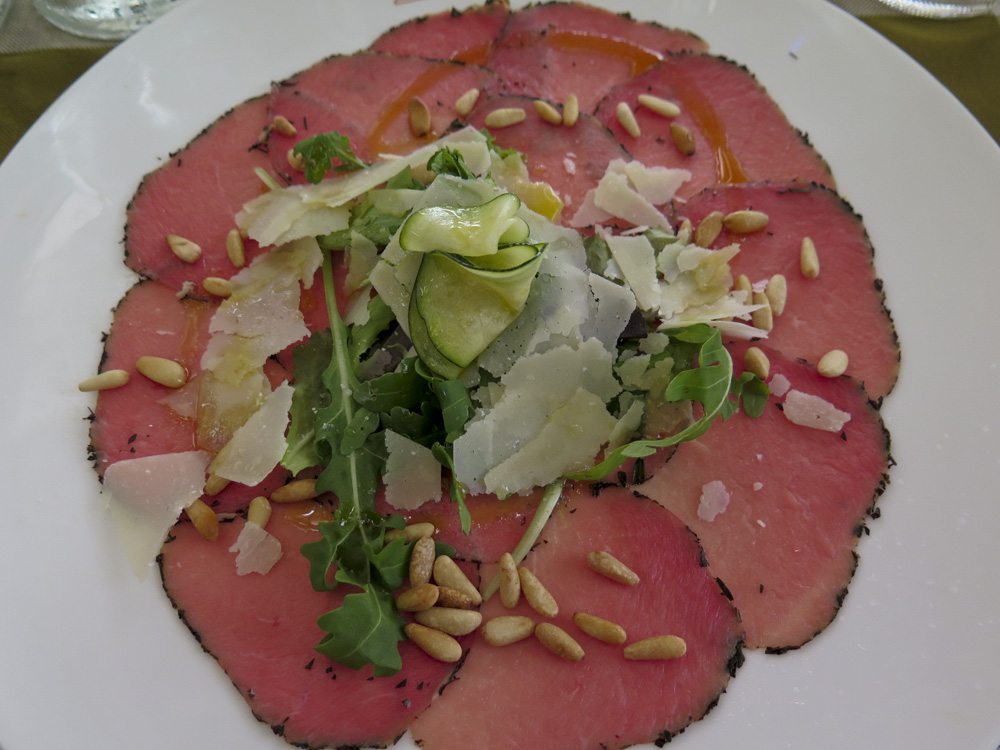 Followed by carpaccio of beef with parmesan, rocket and pine nuts 
If you are spending any time in and around Florence and interested in viewing an architectural delight, learning about the history and process of winemaking and enjoying a relaxed and delicious lunch looking out across a sea of vines, then I can highly recommend a visit to the Antinori Winery.
For my next post, I will leave Europe and return to Asia, this time visiting several national parks in Borneo starting next week.  I hope to have some fine photos and stories to share with you.