Dear friends,
Before and after the wedding of friends Andree and Denis, we had the chance to look around the environs of Bromont, the town where they live.  With just 9,000 inhabitants it is a small town but with skiing and nature trails all around, it welcomes nearly 2 million visitors each year. The main street is a delight with interesting shops and eateries and on each street are colourful houses with beautiful gardens. Bromont was also the Equestrian Centre for the Summer Olympic Games 1967, hosted by Montreal and the well-groomed centre with hills behind is still used for equestrian events.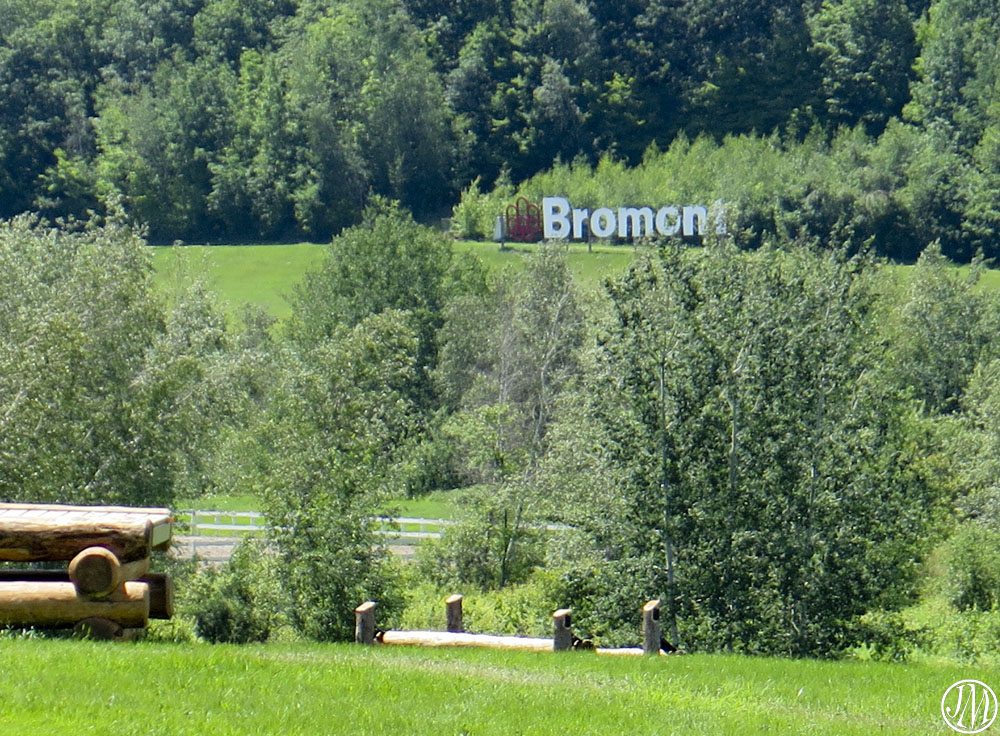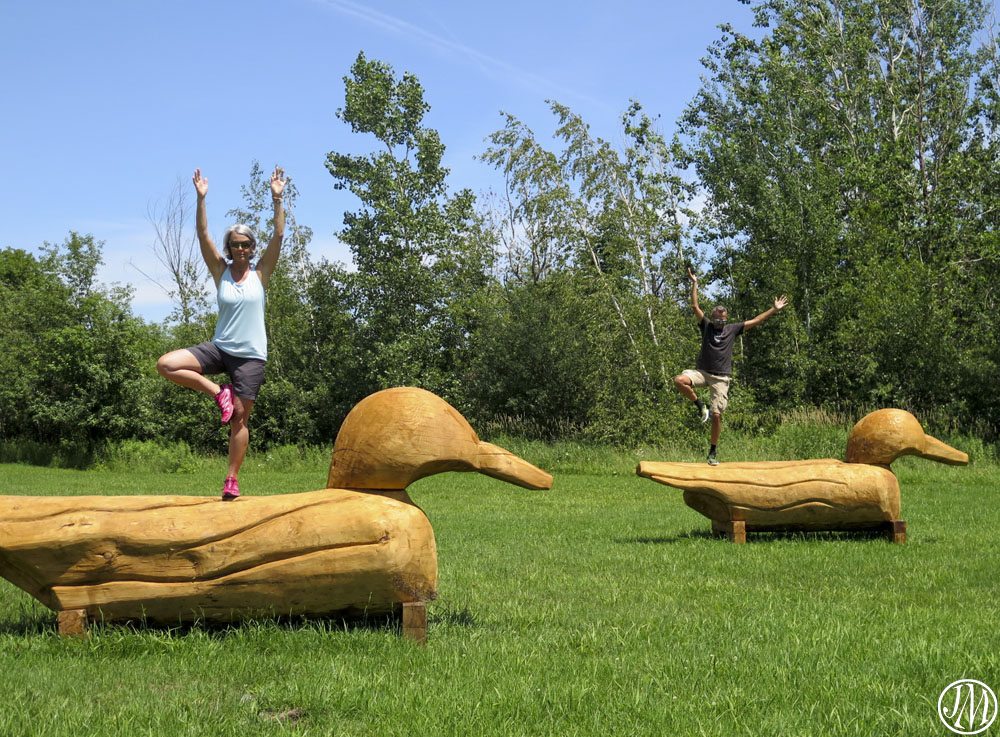 Cross country obstacles at the Equestrian Centre can also be used as yoga stages – Andree and Miro in action.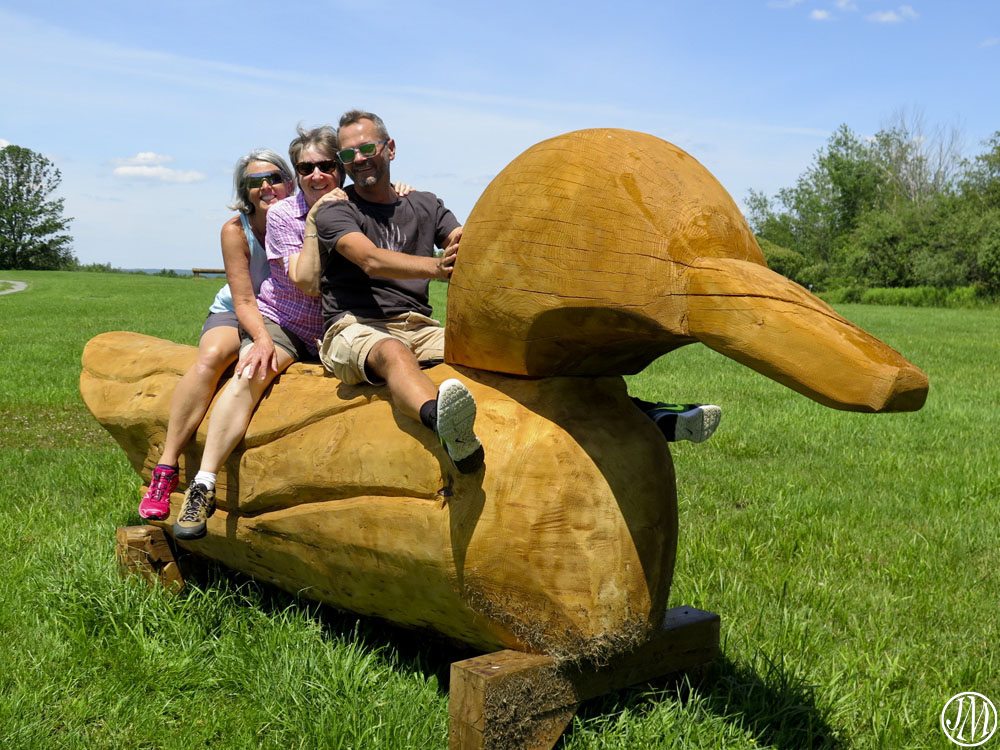 Andree, Christine and Miro – friends duck back riding!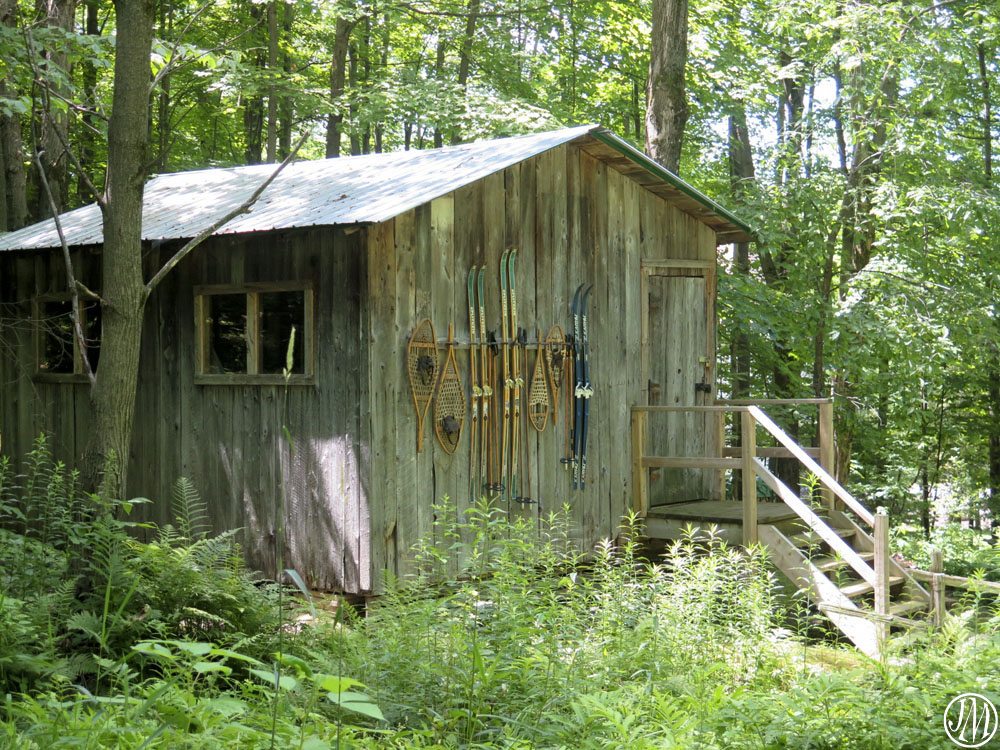 A cabin in the Bromont woods …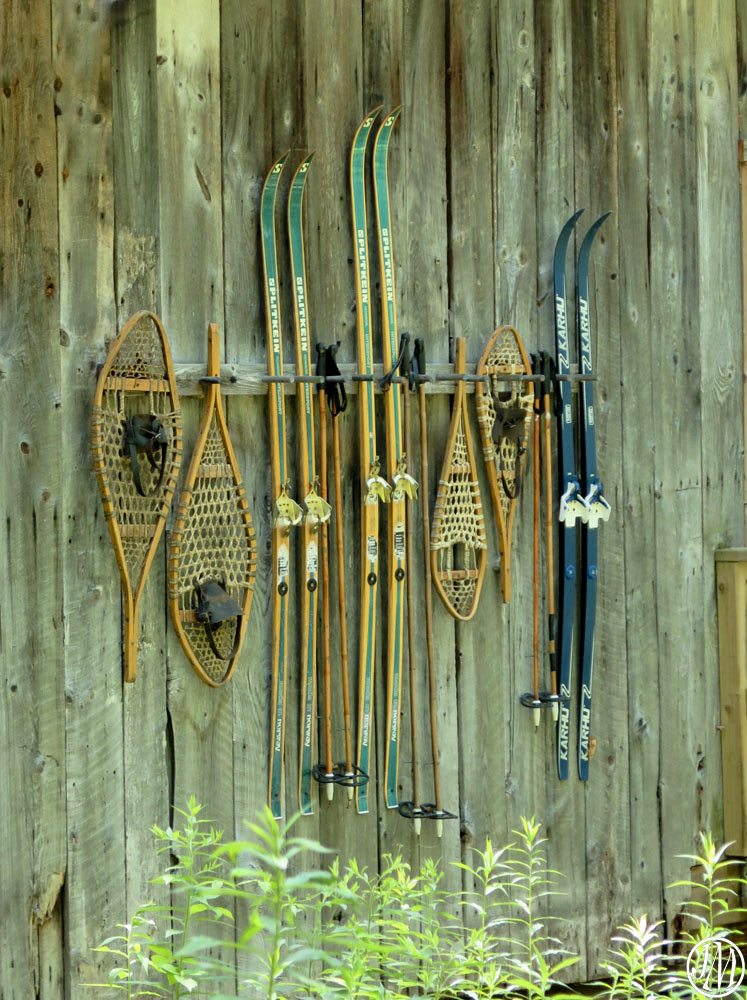 … ready for the winter snows.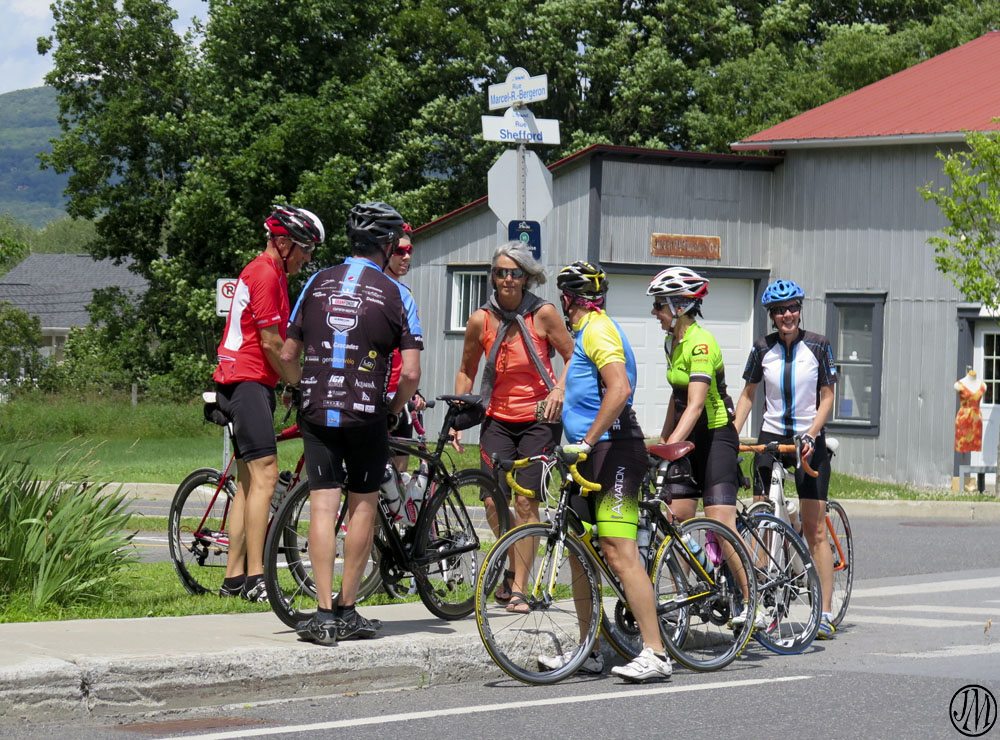 And for summer sport – Andree meets with Denis and a group of bikers on the street corner.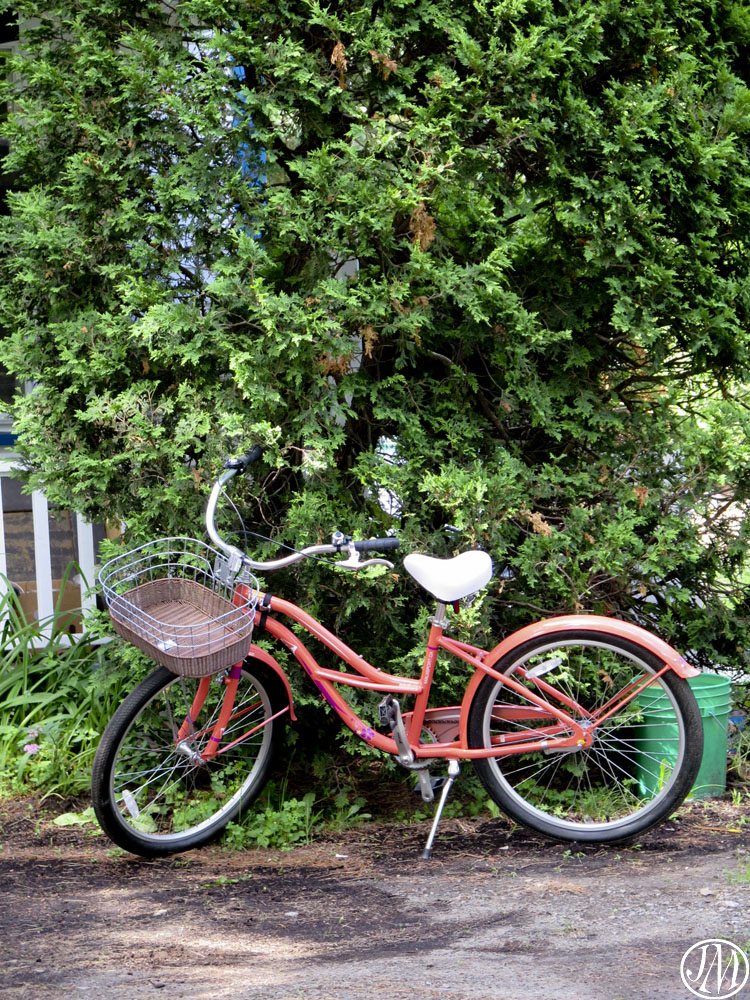 A more sedate bike awaiting its rider…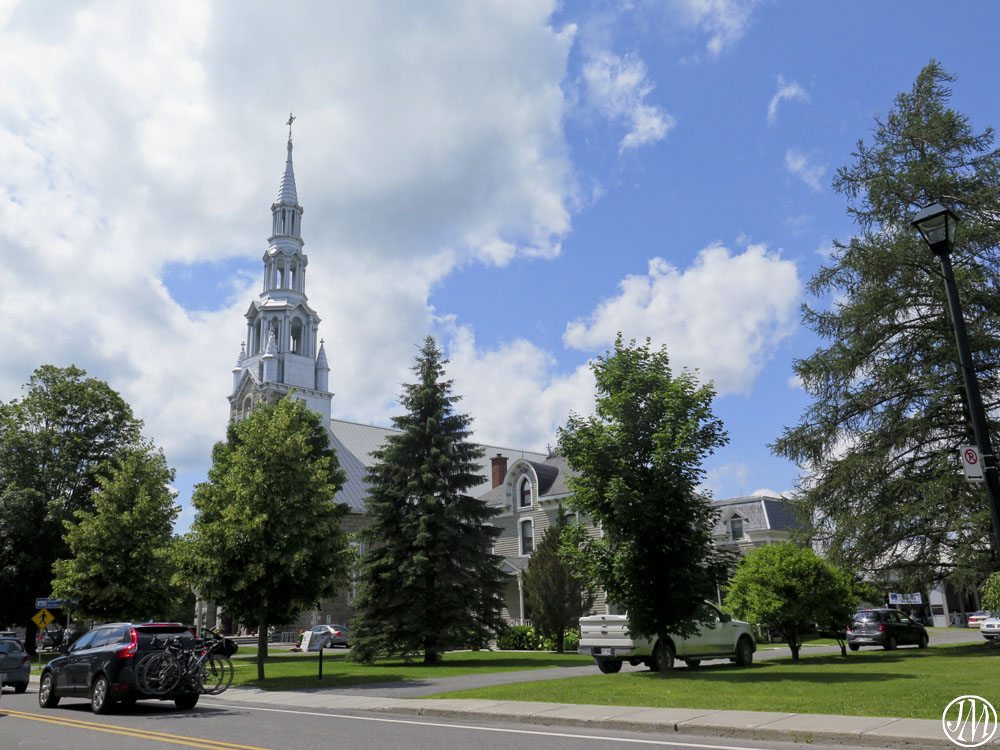 … and others heading off with their bikes further afield. Pictured here in front of St Francois-Xavier Church on the main street.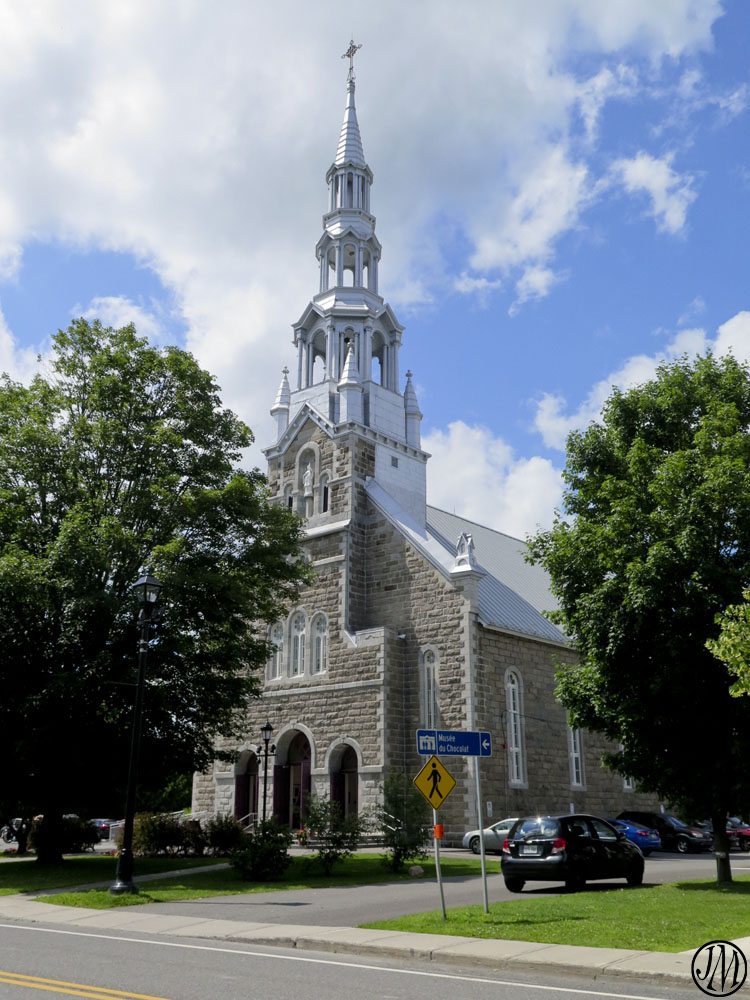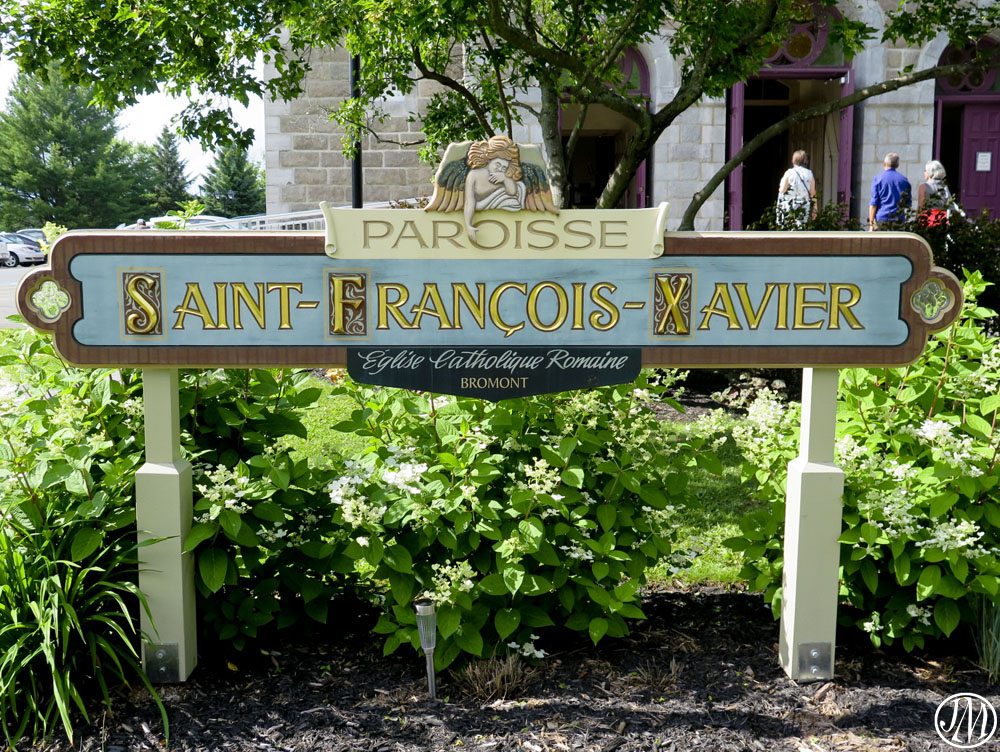 A beautiful church inside and out.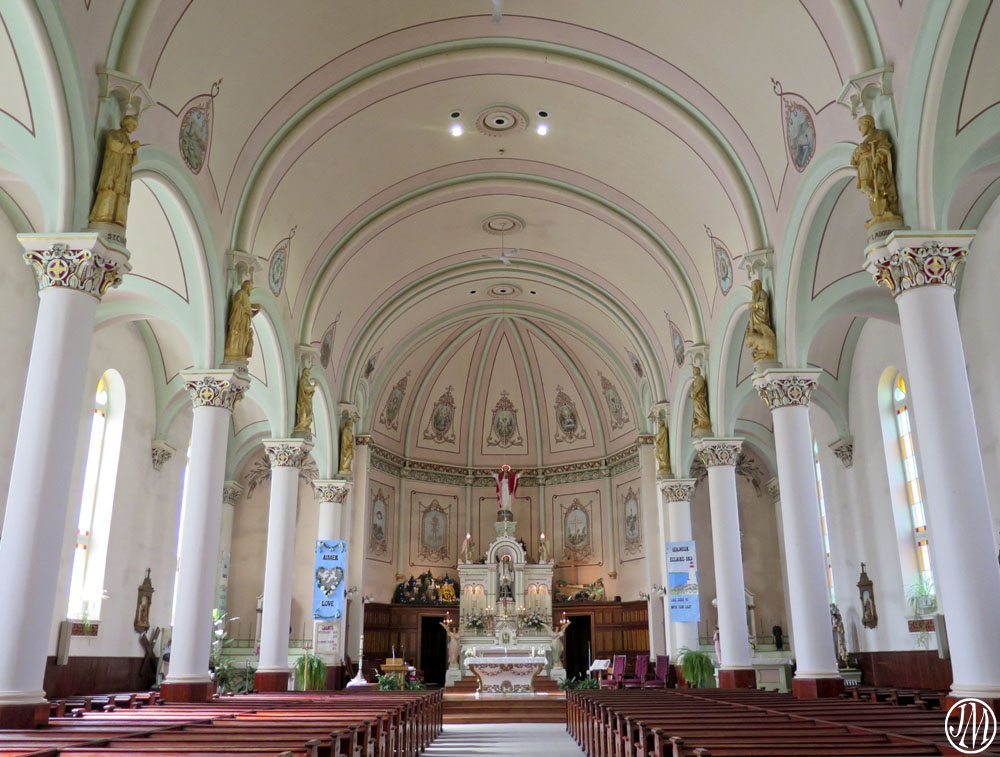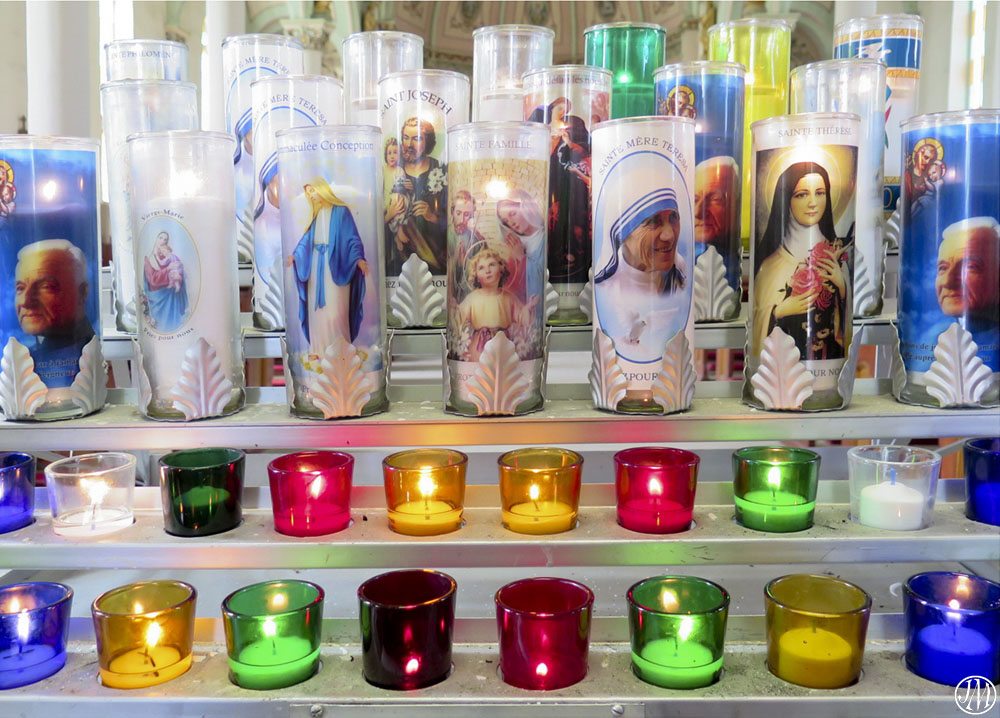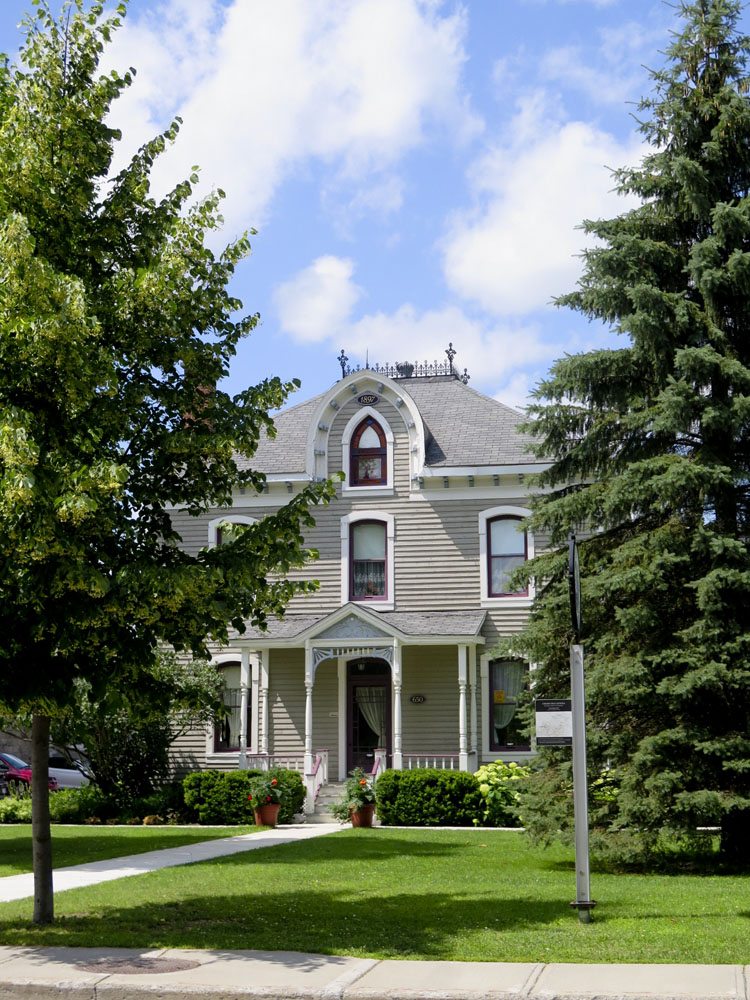 And rather a nice lodging for the clergy alongside.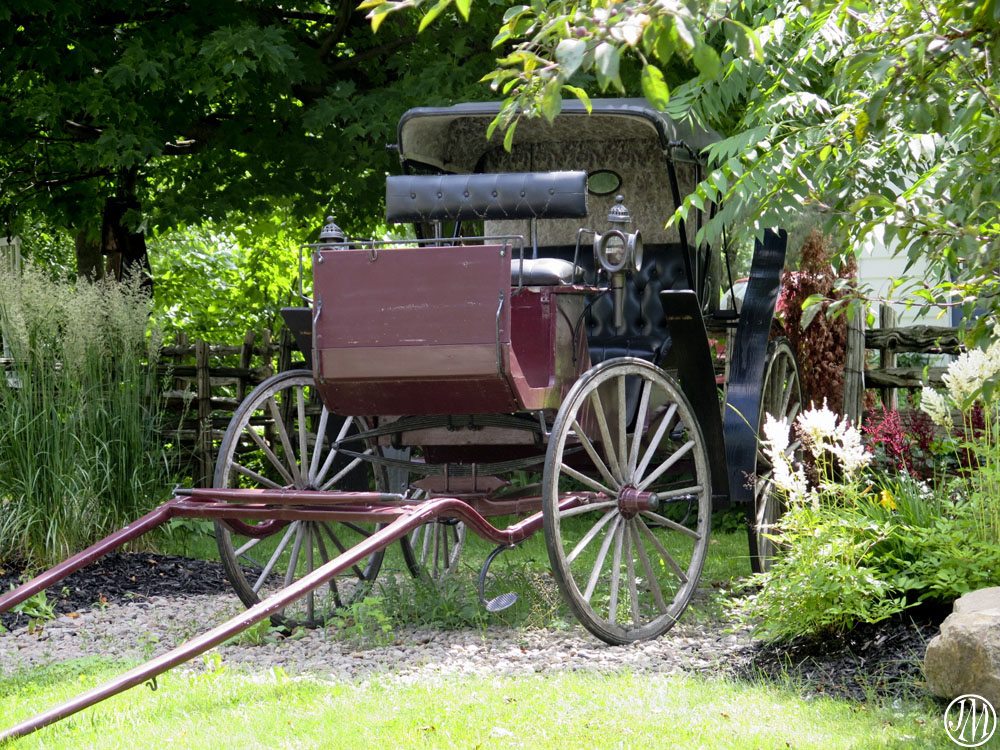 Evidence of other conveyances from times past adding some character to the street.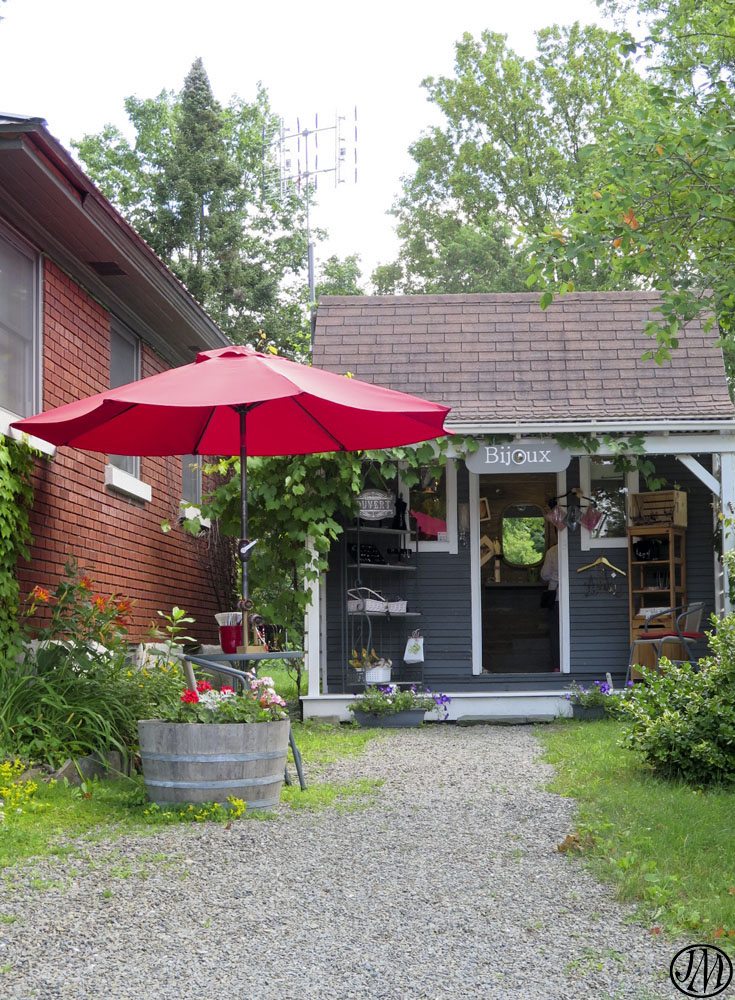 A shop along the main street …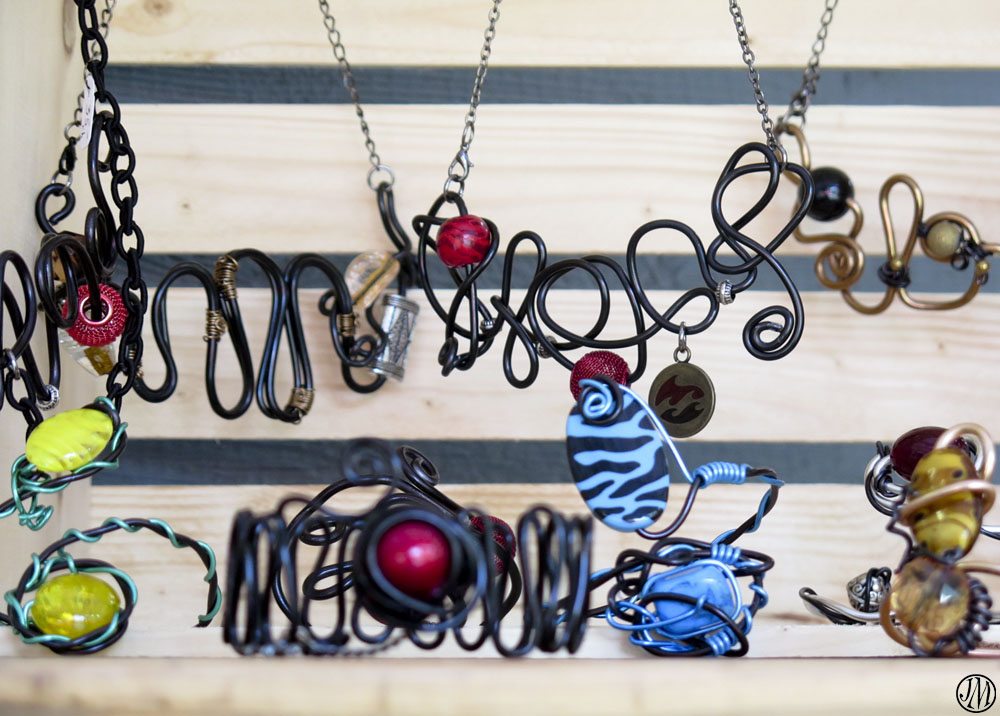 … and some of the colourful jewellery displayed.
Another of the little shops.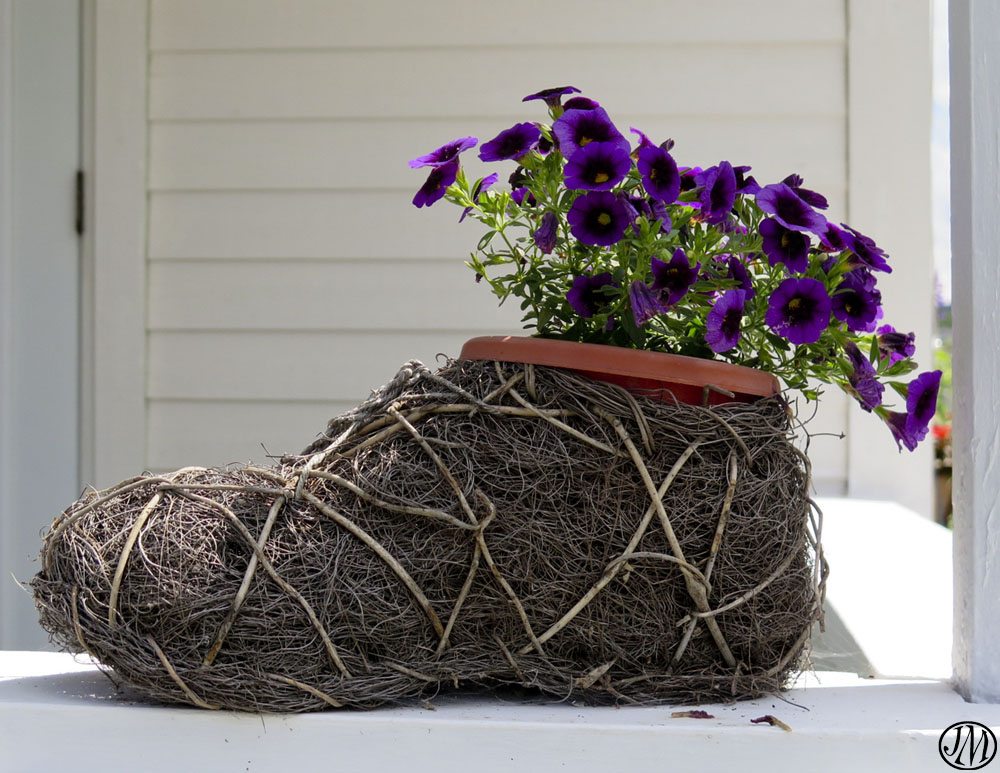 A nice touch as decoration, a pseudo hiking boot and flowers.
Blackboards all along the street encourage businesses and passersby to write and draw as they wish.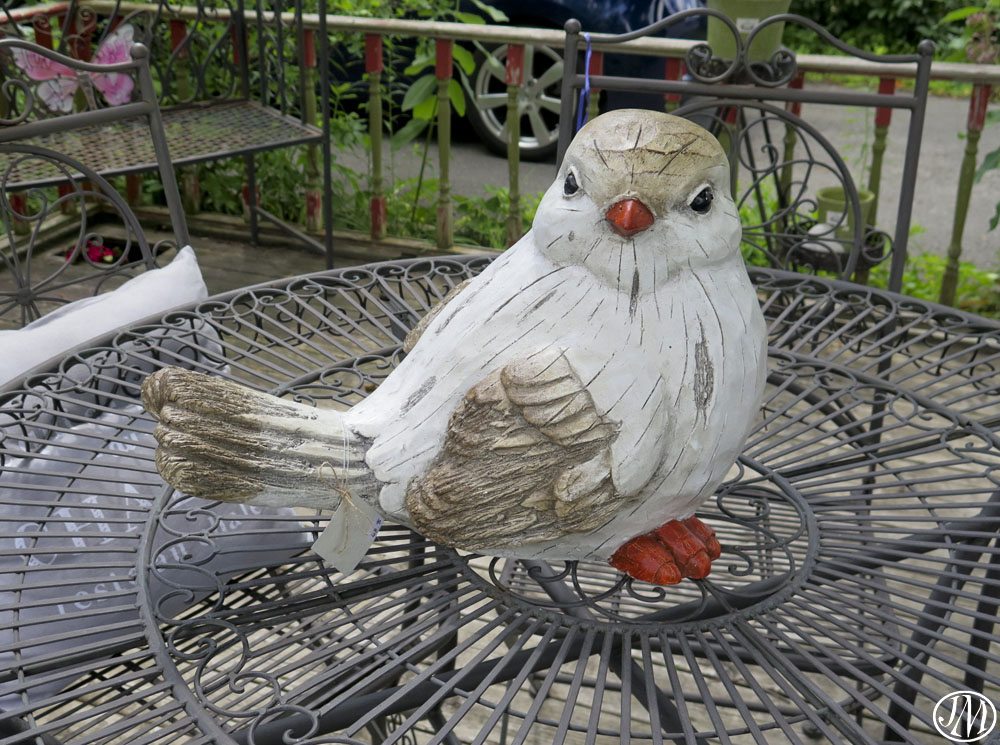 Craft designs exhibited outside the shops …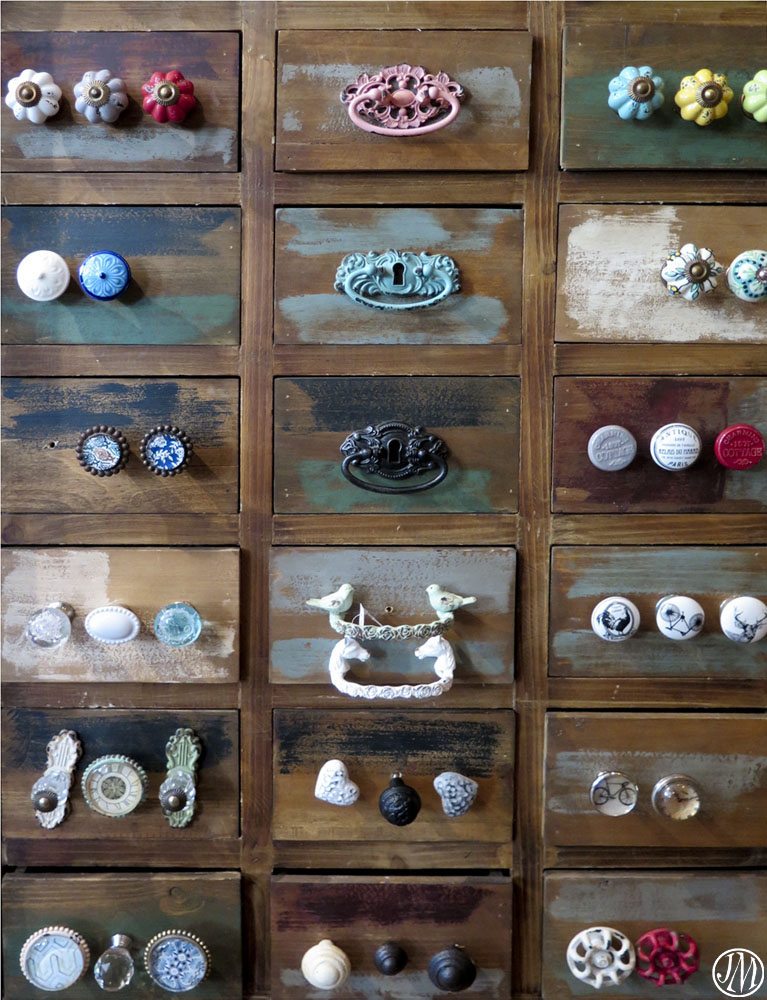 … and all kinds of handles, buttons and bows ranged attractively inside too.
Walking through the town and residential streets, the houses were most attractive and almost all were surrounded by beautiful trees and colourful gardens.  The day lilies especially were hits of colour and grew wild as well as tended.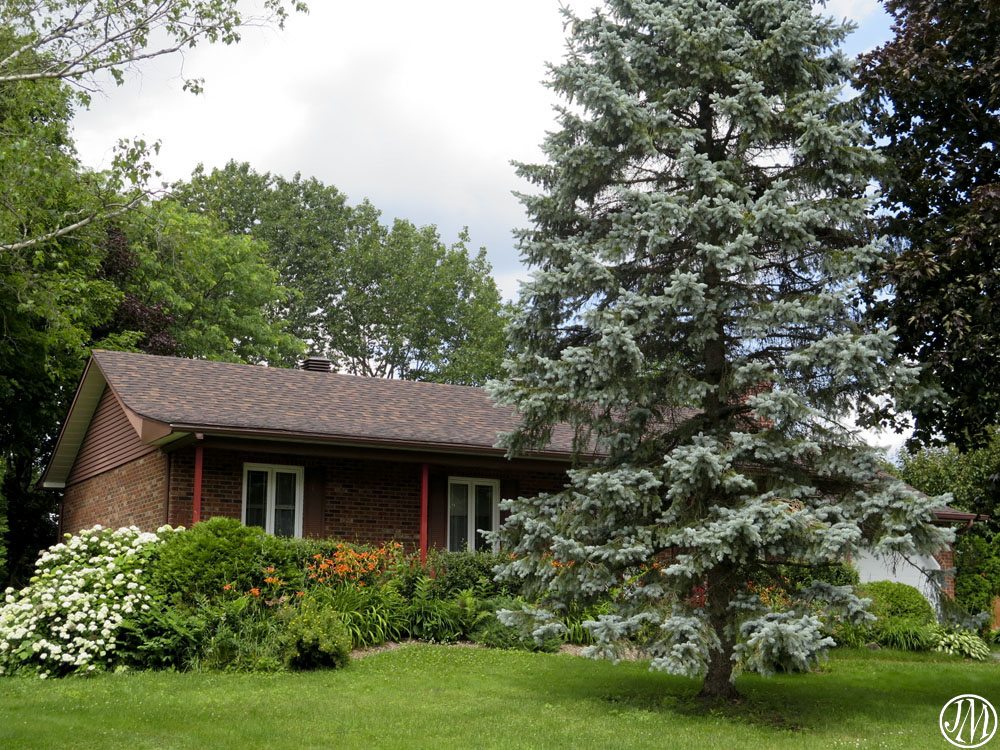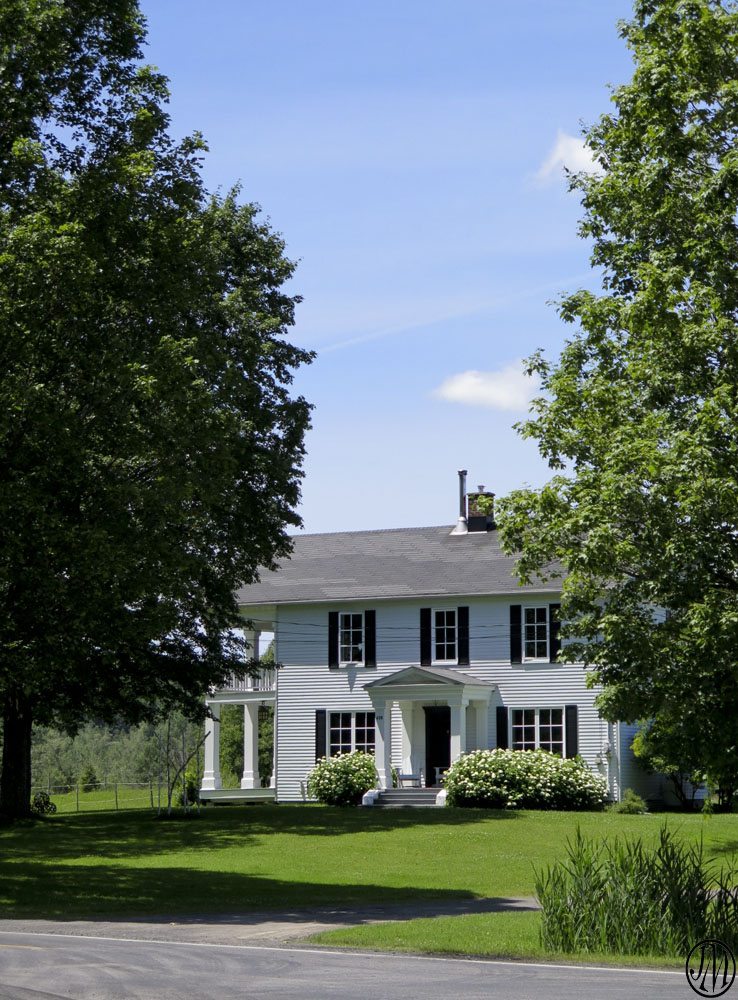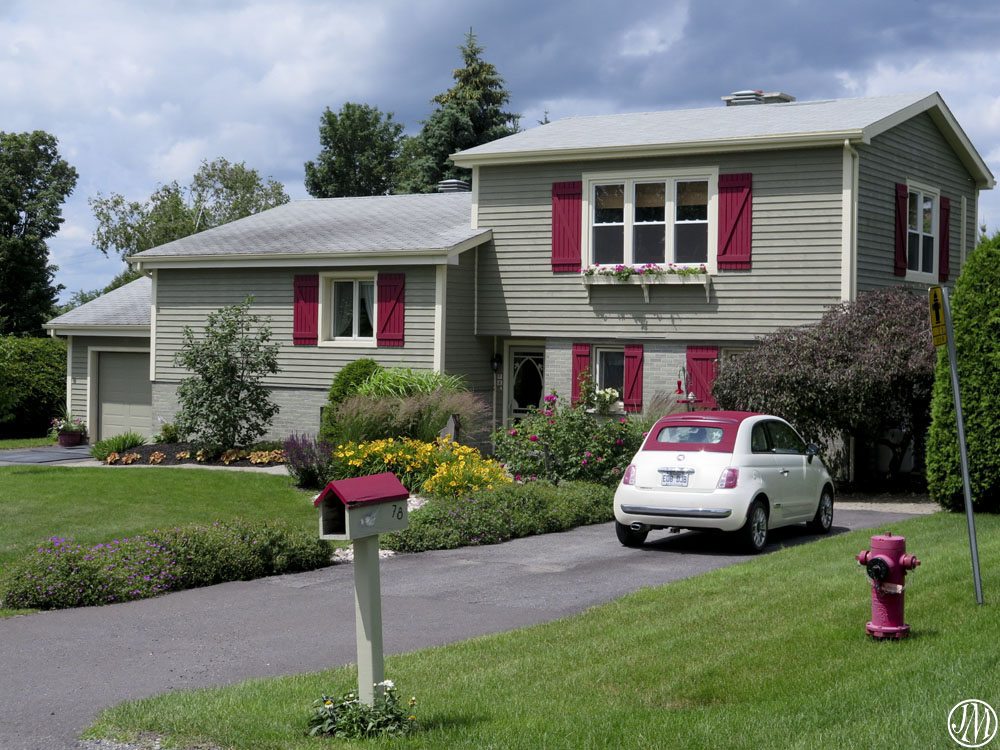 Everything matching!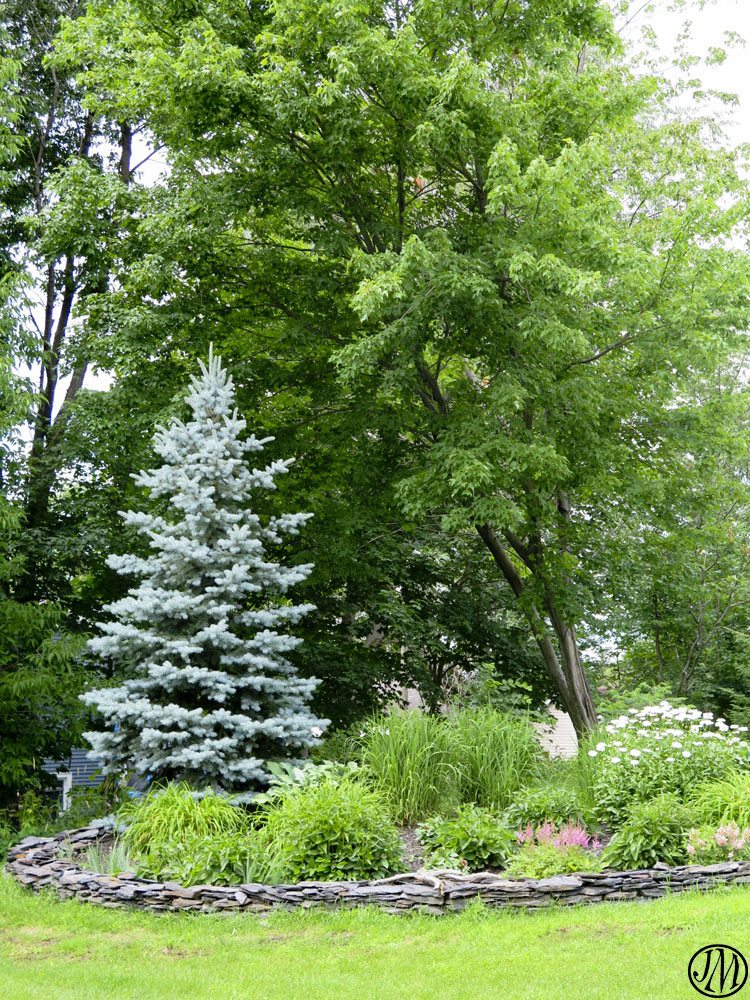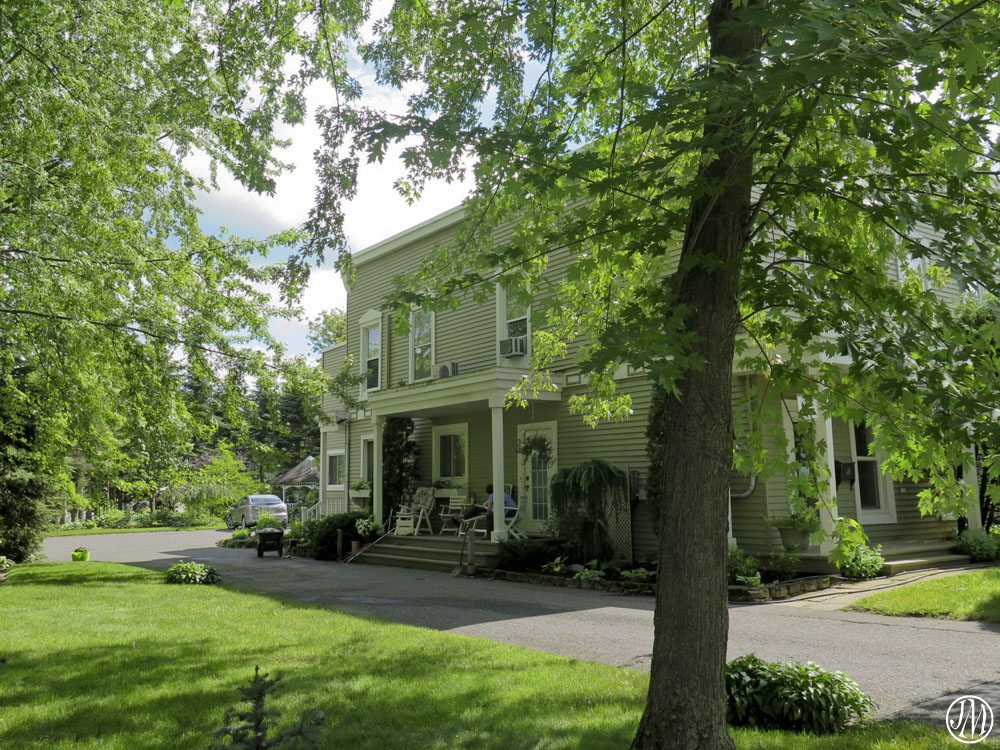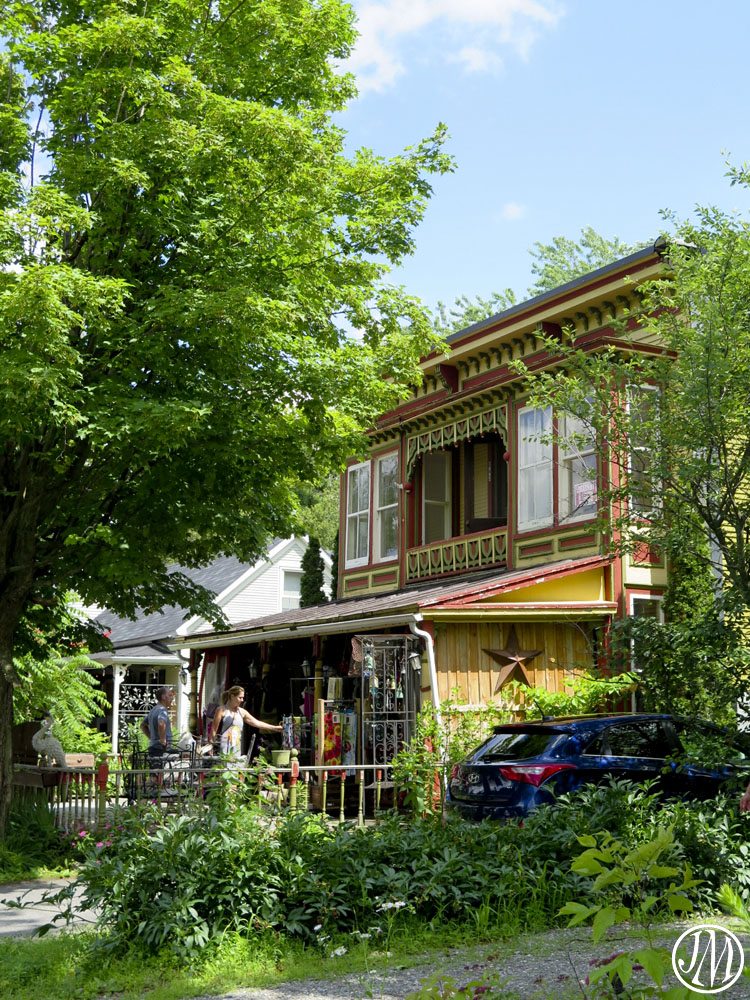 An altogether lovely week with friends in Bromont, Quebec and think it fitting to finish with a duo of summery photos  …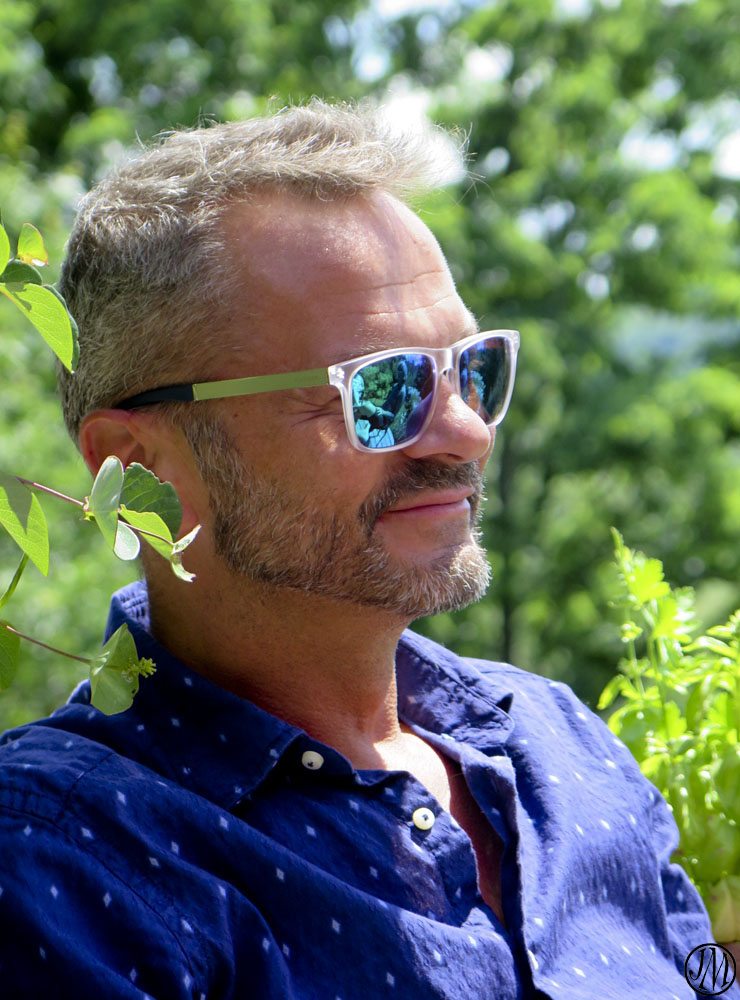 Miro relaxing in the garden with a green tendril tickling his right ear …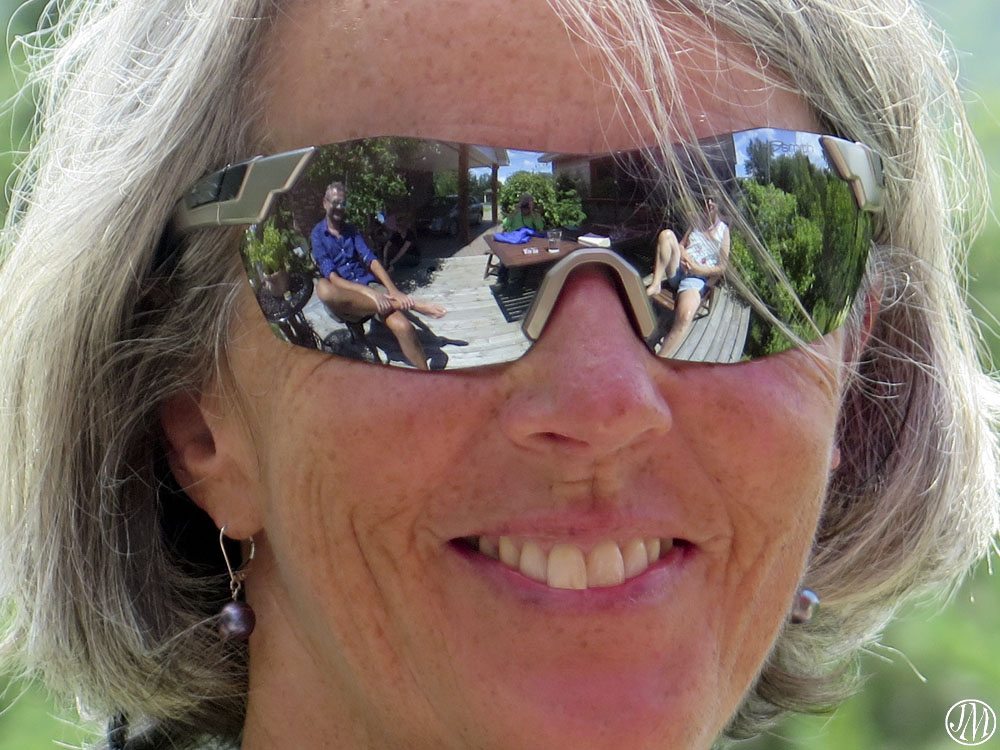 … and Andree on the terrace, chatting with Miro and Christine who are both reflected in her mirrored glasses.
And so ended my couple of weeks in Canada – a delightful week in Vancouver Island, catching up with old friends, sailing, exploring the flora and fauna, followed by another week in Quebec with ex-colleagues from my Red Cross days and celebrating friendship across the years.
My last blog, coming soon, from this North America travel will be from a quick trip south of the Canadian border to the Green Mountain State of Vermont in the USA.
All the best to my readers,